One dead, two wounded in Narathiwat insurgent attack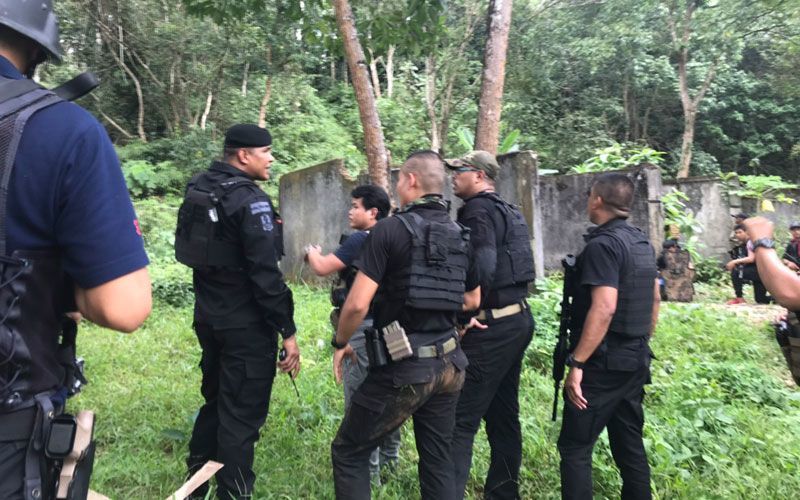 An insurgent is dead and two defence volunteers wounded after a clash in the the southern border province of Narathiwat on Sunday. Police reports indicate a group of insurgents attacked a defence volunteer outpost in the Sukhirin district just before noon, injuring two. Reinforcements rushed to the scene and fired on the fleeing gunmen who headed for the nearby woods.
One guerilla, identified as 29 year old Abdulhadi Arbu Daoah, was shot dead. Other insurgents fled into the jungle. Despite some positive signs over the last 16 years, there has been little progress in talks between the government and the mainly Muslim insurgents in Thailand's restive deep south.
The insurgency originated in 1948 as an ethnic and religious separatist movement in the historically Malay Patani region, which comprises what are now Thailand's southernmost provinces, but it has become more complex and violent since early 2000s, due to drug cartels, oil smuggling networks and sometimes even pirates.
Since 2004, at least 7085 people have been killed and more than 13,000 injured in literally tens of thousands of violent incidents. Among the victims are teachers, monks and children, both Buddhist and Muslim.
While the number of such incidents per year is declining, their severity is on the rise.
Fifteen people were killed in an attack on a village defence checkpoint Yala province late last year, the most violent security checkpoint attack in over a decade.
SOURCES: Thai PBS World | Bangkok Post
Keep in contact with The Thaiger by following our
Facebook page
.
Army compensates families of civilians slain by mistake in deep south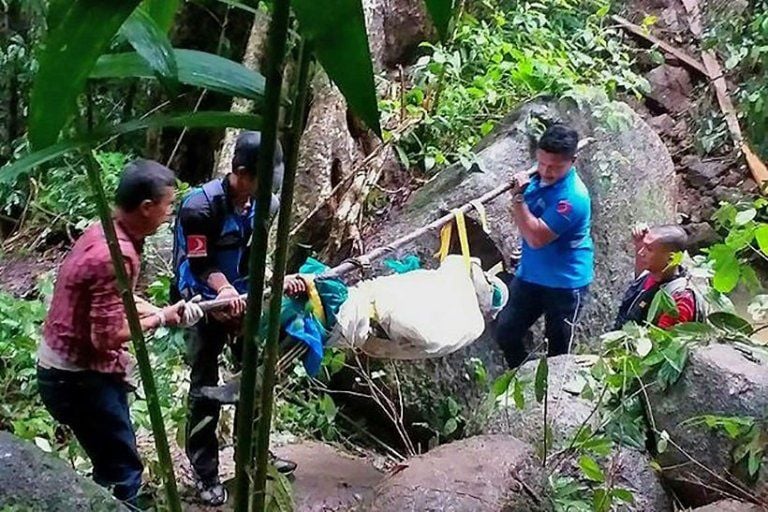 The Thai Army has decided to pay compensation of half a million baht, each, to the families of three men who were killed "in error" by army soldiers in the southern province of Narathiwat. Officials say the compensation is "only the beginning." Read the story of the attack HERE.
Secretary-general of the Southern Border Provinces Administration Centre, Somkiat Pholprayoon said "We have met the victims' relatives to give them moral support. We also want to know their living conditions, so we can give more help," according to The Chiang Rai Times.
Haphisee Mada-o, Budeeman Malee and Manasee Sama-ae, all aged between 24-27 years of age and all from Rangae district, were gunned down by soldiers on December 16.
At the time of the shooting, Fourth Army Region commander Pornsak Poonsawat said "Our investigation suggested that the officers mistook them as insurgents, but if we find that the attack was deliberate, we will take disciplinary and legal actions without any exception."
The Chief of the 45th Ranger Regiment, Thiphat Aimphan, admitted it was "the soldiers' mistake" and said the officers involved have turned themselves in. He says the soldiers might have disobeyed a standing order not to search insurgents' hideouts in the area without prior authorisation.
Tawee mountain, the site of the shootings, is considered a "no-go" zone due to frequent insurgent activity. However villagers living near the foot of the mountain disagree with authorities.
"We need to raise trees on the mountain to live."
SOURCE: Chiang Rai Times
Keep in contact with The Thaiger by following our
Facebook page
.
Army promises investigation after three civilians shot and killed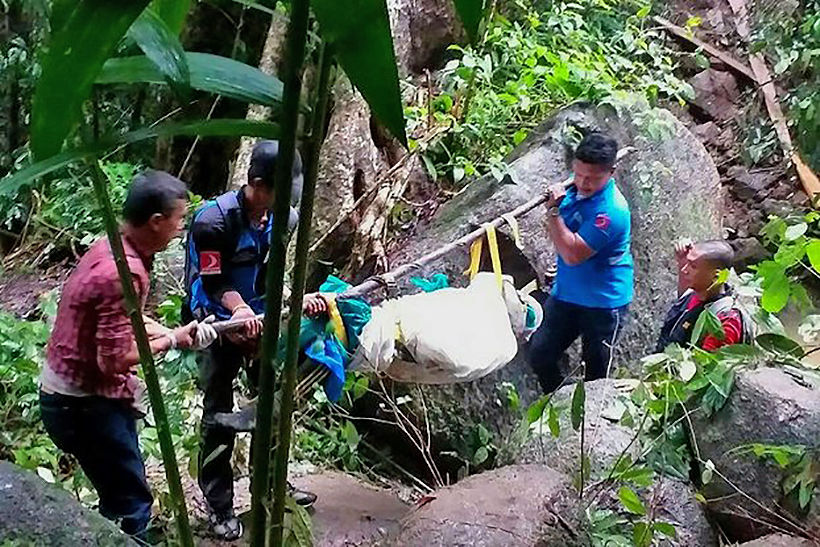 PHOTO: Villagers carry the body of one of the three men killed by government forces on Wednesday, from the Tawae mountains in Narathiwat – Benar News
The army has promised a full and fair investigation after three unarmed men were shot dead by security forces in mountains around Narathiwat province, southern Thailand, on Monday. Pornsak Poolsawat, Thailand's southern army commander, originally claimed the victims were insurgents who had earlier clashed with security forces. But after hearing from relatives and conducting an initial investigation, he was forced to reverse his conclusion.
The commander told reporters that when a task force of soldiers, police and local officials encountered four or five "unknown men", the officers identified themselves and asked to search them.
"But the men ran away and three or four gunshots were heard, so officers returned fire. Three men were killed while one or two managed to escape."
The commander also clarified that the dead men were not armed, reversing an earlier statement he had made. Pornsak promised justice for the victims, now known to be forest loggers, saying he has ordered the 45th Ranger Task Force to conduct an investigation into the shootings.
"If it is found that the dead men were civilian villagers and not insurgents, despite officers' efforts to be careful, they cannot deny responsibility. They will face investigation and punishment, without exception."
Meanwhile, a human rights protection committee has spoken to Benar News promising the families of the victims that they would get justice.
"The three were found dead next to timber without weapons" a spokesman told reporters Benar news agency.
Thai PM Prayut Chan-o-cha announced last Tuesday that a 2005 emergency decree would remain in effect in most of Thailand's deep south. The decree gives security forces almost blanket immunity for their actions.
More than 7,000 people have been killed across the mainly Muslim and Malay-speaking deep south, which comprises Narathiwat, Pattani and Yala provinces and parts of Songkhla province, since the separatist insurgency reignited in 2004.
SOURCE: Benar News
Keep in contact with The Thaiger by following our
Facebook page
.
Two suspects in Yala's November 5 deadly attacks, shot and killed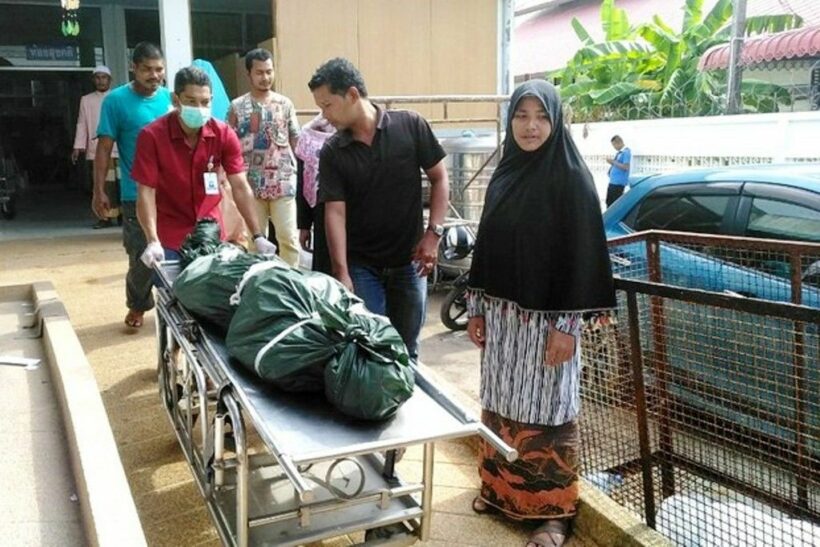 Authorities have shot and killed two men suspected in deadly attacks in southern Thailand earlier this month. Fifteen people, mostly volunteers, staffing a security checkpoint in Yala province were shot and killed when it was ambushed by gunmen.
A day after the attacks, PM Prayuth Chan-o-cha authorised curfews in nine districts of Southern Thailand. The two suspected leaders of local insurgent cells were gunned down on Thursday evening. They exchanged gunfire with authorities during a raid in nearby Pattani province.
Security officials maintain they planned the November 5 attacks on two security checkpoints in Yala province that killed a mix of police, village defence volunteers and civilians, according to an army spokesman. The attacks marked the deadliest day of violence in the restive south since the separatist insurgency reignited in 2004.
A spokesman for the Army said that they are sorry for the victims' relatives and families.
"We used lenient measures and tried to negotiate with them to come out and fight in court. They didn't surrender, leading to the losses."
Authorities learned that the suspects were hiding at a house in Pattani. Local clerics and village leaders tried to persuade them to surrender for about three hours before the firefight with law enforcement ensued, he said.
At a news conference, police said ballistics tests confirmed that a pair of handguns recovered from the suspects were also used in several other insurgent attacks. One of the guns was among the weapons used in the Yala attack. Another weapon, a .45 caliber pistol, was used in the recent killing of a policeman.
"Those two guns were used in 14 separate attacks."
The three southern border provinces of Pattani, Narathiwat and Yala have been in the grips a separatist insurgency for nearly two decades. Nearly 7,000 people have been killed since 2004 – largely unreported world media although the losses and scale of the conflict are even greater than in the battles on the Gaza Strip..
SOURCE: Chiang Rai Times
Keep in contact with The Thaiger by following our
Facebook page
.