Four kilograms of marijuana found in delivery pickup in Nakhon Si Thammarat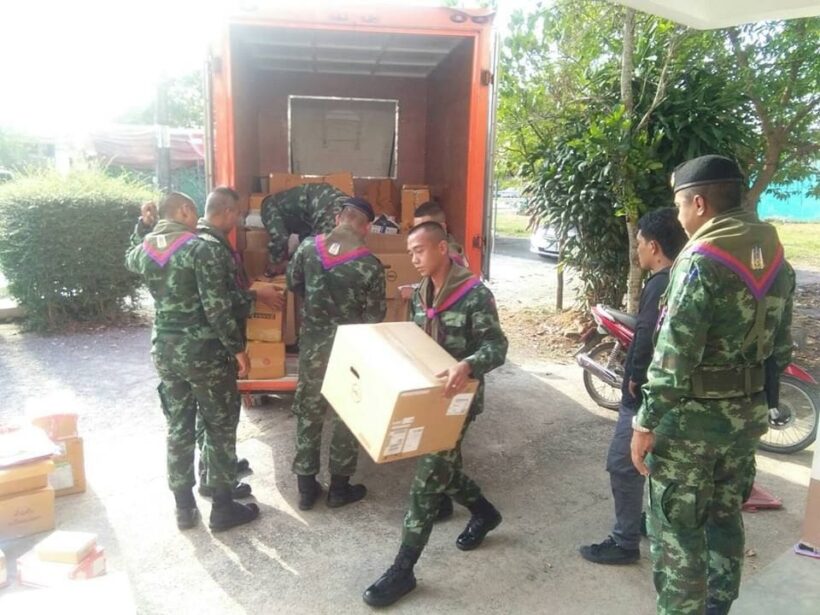 PHOTOS: Infantry Division 5
A parcel delivery driver has been found with four kilograms of marijuana in his Kerry Express pickup truck in Nakhon Si Thammarat.
The Infantry Division 5 reports that while soldiers from the Infantry Division 5 were on their duty at a normal checkpoint in Chulabhon District, they stopped a pickup truck doing parcel deliveries.
They found four kilograms of dry marijuana and 26 bottles of cough syrup (containing Dextromethorphan, often used as an ingredient in crystal methamphetamine) .
The driver name Adusorn Nuchsuk says that he was driving from Bangkok to Patthalung to deliver parcels from the company.
Items seized have been taken to Chulabhon Police Station for further investigation.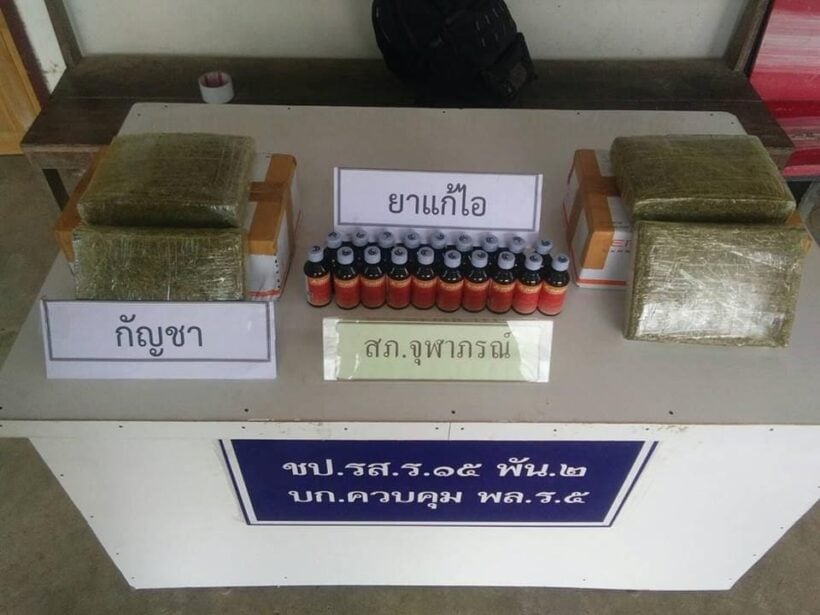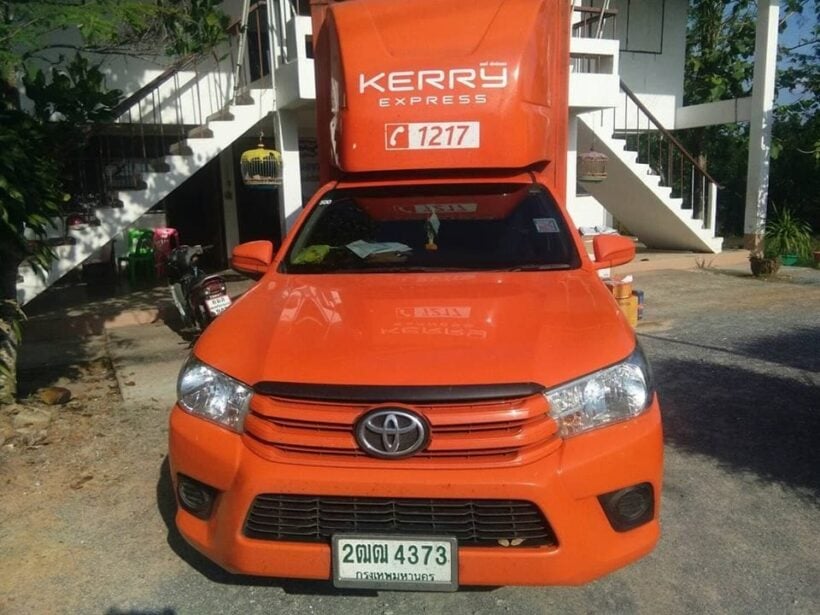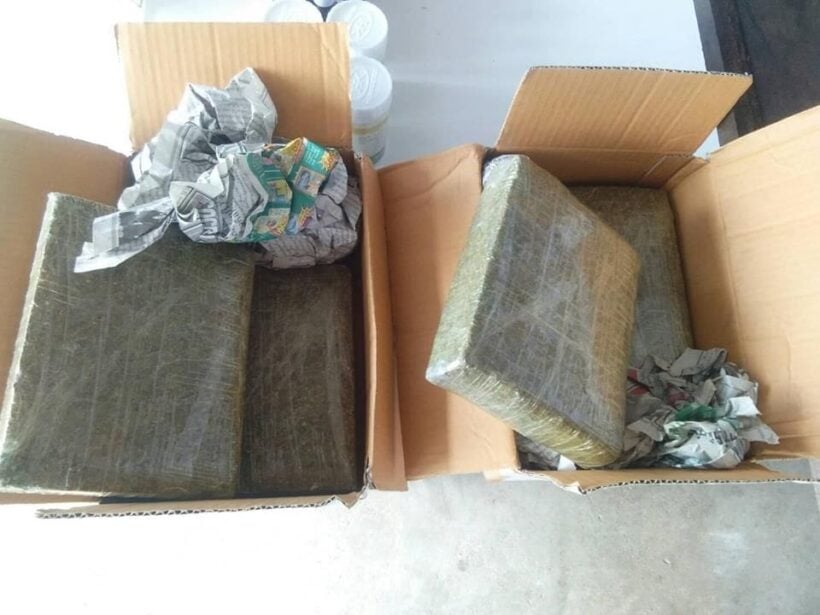 Keep in contact with The Thaiger by following our
Facebook page
.
Yala ramps up security after fatal shooting of volunteer ranger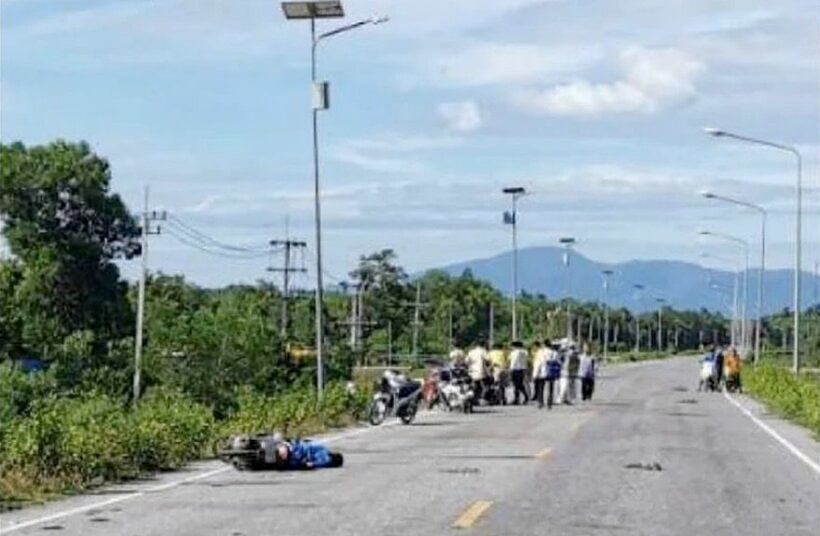 Following yesterday's fatal shooting of a volunteer ranger in Thailand's southern Yala province, security in the province's Muang district has been stepped up. Buddhist communities are being warned to exercise "increased caution" and to be careful of strangers, as authorities are bracing for potential attacks by southern insurgents.
The volunteer ranger was identified as 43 year old Nikorn Sombatthong, who was part of the 41st paramilitary battalion. He was reportedly murdered as he arrived in front of a school in Tambon Wang Phaya at about 8:30am, after returning from neighbouring Pattani province.
People entering the district by road are being subjected to searches and identification checks by police and military personnel manning checkpoints on all the roads leading to the township. Intelligence sources say some insurgents have sneaked into the district, possibly to carry out attacks on "soft targets".
Yala and its neighbouring provinces of Pattani, Narathiwat, and Songkhla along the Malaysian border, are home to a decades-old separatist insurgency – which to date has claimed more lives than the Palestinian conflict in the Middle East.
Read more about Thailand's Southern Insurgency HERE and HERE.
SOURCE: Thai PBS World
Keep in contact with The Thaiger by following our
Facebook page
.
Volunteer ranger shot dead in Yala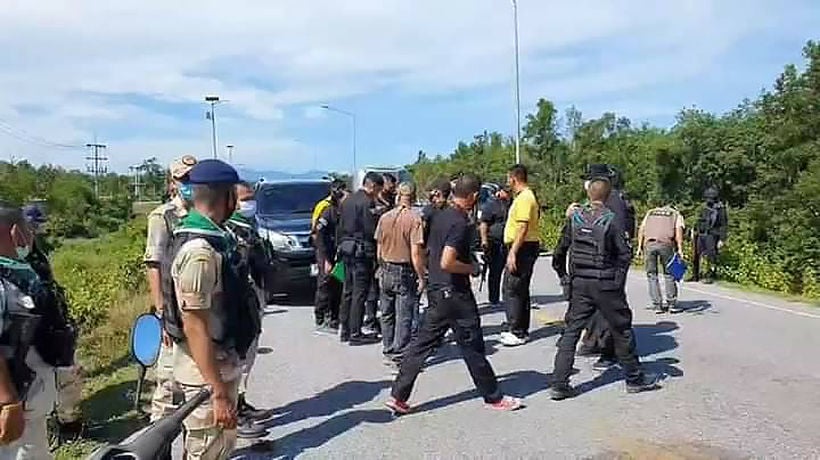 Police report that a volunteer ranger has been shot dead by a gunman on a motorcycle in the Raman district of the southern border province of Yala this morning. According to a radio report called into the Thathong police station, the attack occurred about 8:45am in front of Prachanukroh 41 School on the Kotabaru-Thung Yang Daeng road.
Witnesses say 43 year old Nikorn Sombatthong, of the 41st Ranger Regiment, was returning to camp on a motorcycle. He was overtaken by 2 men on another motorcycle. The passenger fired 6 shots from a 9mm pistol, hitting him in the head and the back. Nikorn reportedly died on the spot.
2 people on a motorbike, one driving, the other brandishing a weapon, is a popular method of chasing and shooting rangers in attacks in the South.
Yala is near the Malaysian border in which the province has been the scene of a decades-long, bloody separatist movement known as the Southern Insurgency.
Police say they are still investigating the incident.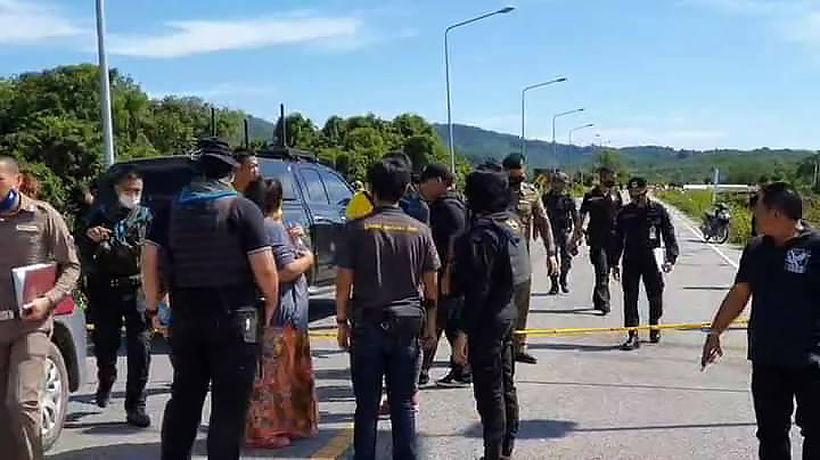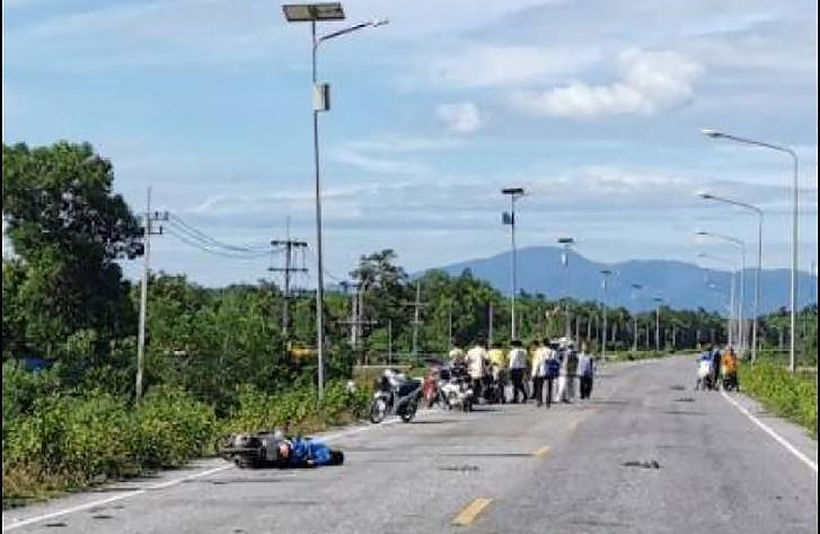 SOURCE: Bangkok Post | Facebook
Keep in contact with The Thaiger by following our
Facebook page
.
Man arrested for repeatedly raping stepdaughter in Nakhon Si Thammarat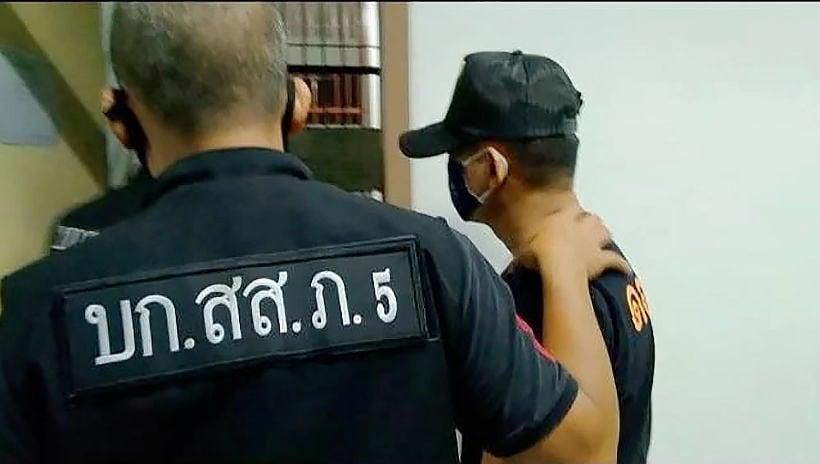 Police in southern Thailand have arrested a 38 year old man and charged him with the repeated rape of his young stepdaughter, along with illegal drug use. Officers of the Anti-Trafficking in Persons Division and local police arrested the man at his house in Nakhon Si Thammarat province yesterday.
The arrest follows a complaint filed by the girl's grandmother. She says the girl, who is under 15 years old, had been raped repeatedly by her stepfather. Manager Online reports that the assaults continued for about 6 months.
The alleged victim and her 4 year old sister were in the house at the time of the arrest. Police say the suspect also tested positive for illegal drugs.
The girl reportedly told police that after her father died in late 2019, her mother took her and her young sister to live with the man, who became their stepfather.
In early January she fell sick while on a fishing trip with the stepfather on a boat. He allegedly raped her on the boat and warned her not to tell anyone, threatening to hurt her and chase everyone from his house. Afterward, he raped her many more times, both in the boat and at the house. Police say the stepfather confessed to the crimes.
He is charged with statutory rape of a minor under the age of 15, and the use of illegal drugs. The teenage girl has been placed in the care of the social welfare office in Nakhon Si Thammarat.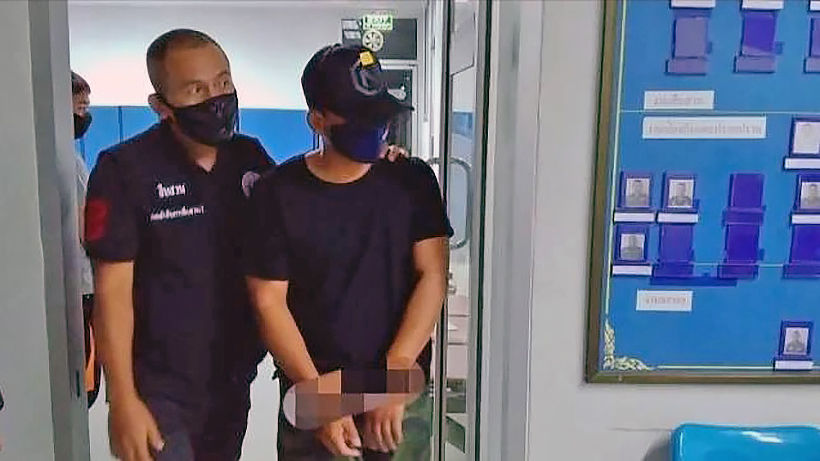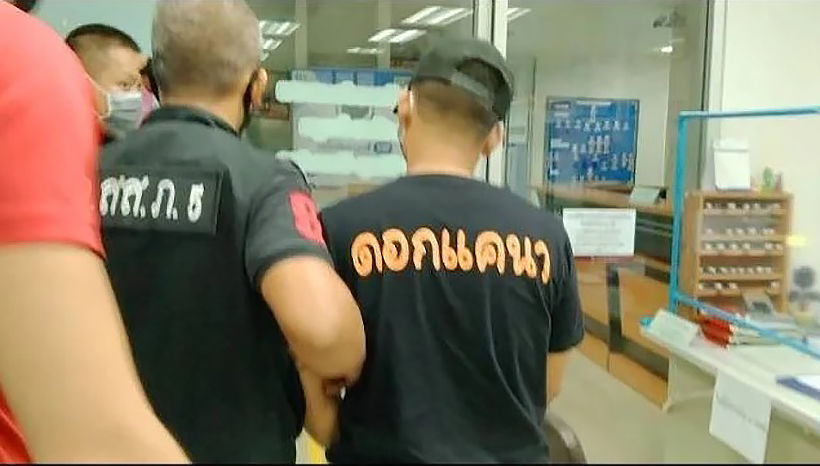 SOURCES: Chiang Rai Times | Manager Online
Keep in contact with The Thaiger by following our
Facebook page
.