SATURDAY MORNING NEWS BRIEFING – All your local news in 3 minutes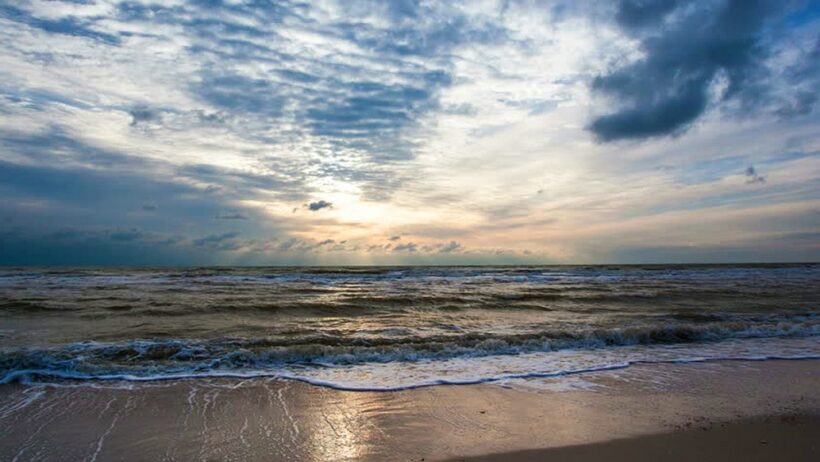 A weekend, a new year's weekend and a long weekend with Monday and Tuesday public holidays this year. Welcome to your Saturday. The threat of rain is still there but enjoy the sunny bits in between. Here's the main news stories circulating today…
Extra public holiday on Tuesday
This year the Thai Government has declared one extra day – next Tuesday – as a public holiday. So welcome to your four day long weekend.
A Government spokesperson says the move will allow many Thais to head back to their home provinces to celebrate the New Year with family.
The Immigration office, Municipal Offices, the Labour Office and Department of Land Transportation office will be closed Monday and Tuesday. As usual on public holidays, banks will also be closed but you'll find branches open in shopping centres.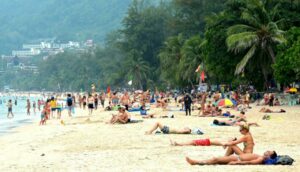 Stranded airport family out of airport
A Zimbabwean family, stranded in the departure lounge at Suvarnabhumi International Airport for three months after refusing to return to their home country, may be moved to a Bangkok detention centre, pending a consideration of their asylum application by the United Nations High Commissioner for Refugees (UNHCR).
Pol Colonel Choengron Rimpadee, deputy immigration commander, said the UN agency had already agreed to seek a solution for the family of four adults and four children aged from two to 11 years old but nobody knew how much longer the process would take.
"If the UNHCR's procedure takes a long time, we plan to move them to Soi Suan Plu detention centre where they will be allowed stay in a waiting area," he said. "However what I have learnt from UNHCR is that the procedure will not be long."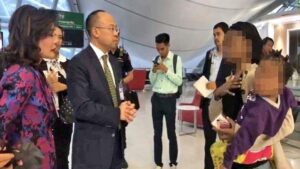 Prawit explains about his fancy watches
Deputy PM General Prawit Wongsuwan has submitted a letter explaining his possession of expensive watches and a diamond ring, which he failed to include in his assets declaration to the NACC. The letter named a third party who will be called upon to testify in the case. Photos of Prawit wearing several luxury brand watches on different occasions has been a favourite on social media beginning two weeks ago. His favourite brands include Richard Mille and Rolex timepieces, some of them priced over 4 million baht.
Prime Minister Prayut Chan-o-cha said last week that his deputy's possession of expensive watches was a personal matter, but no one could spare him if he was found guilty.
The good news, Prawit is usually on time for meetings.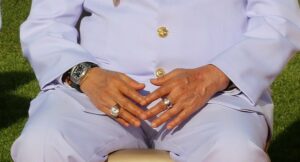 Soi Dog opens once a month on Saturdays
Phuket's Soi Dog Foundation shelter in Mai Khao will now open its door one Saturday per month, welcoming dog and cat lovers to inspect the facilities and maybe adopt a pet.
If you can't get there during the week you'll be able to visit the foundation one Saturday per month from 9.30am to Midday with a tour that starts at 10am.
The first Saturday will be January 13, 2018, which coincides with Children's Day. English and Thai language speakers are available on site.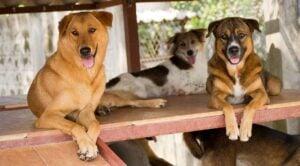 Chinese top arrivals. Russians top spending.
The figures for foreign tourists arrivals in the Kingdom during 2017 hit 35 million visitors, according to statistics from the TAT.
This year's top 10 list includes a few surprises, including Laotian visitors at #4. China is still the number one source of foreign tourists with nearly 10 million visitors over the past 12 months. This represents a 13.23% increase on the 2016 statistics. Coming in second, but actually dropping 5.5% in real numbers, is Thailand's southern neighbours from Malaysia. South Koreans are the third most frequent visitors. Russians visitors logged nearly 23% growth in arrivals but are at number 7 on the list. For per capita spending Russians are number 1 with UK and US visitors close behind.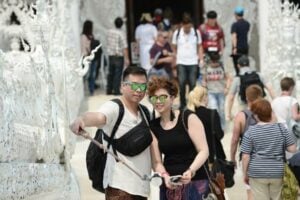 Human trafficking ring busted in BKK
Immigration police have rescued 30 Ugandans from a human-trafficking gang in one of the bureau's biggest operations this year.
Immigration say that all victims were females who had suffered at the hands of fellow Ugandans and identified the two human traffickers behind the ring.
The two, a male and female, were arrested at a condominium in Bangkok.
Immigration police say victims were promised overseas jobs as masseuses but once they arrived in Oman, they were forced into the flesh trade.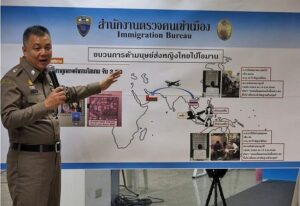 Woman arrested with 1.2 kilo of 'coke' at Phuket airport
A woman from the Ivory Coast, flying in from Doha, was arrested at Phuket International Airport after an airport X-ray found 1.2 kilograms of cocaine that she'd swallowed, wrapped in small plastic packets.
The 27 year old was stopped by officials at the Phuket international airport after landing, escorted to a room and questioned by Airport police. A subsequent X-ray revealed more than 60 small packages in her stomach totalling 1.2 kilogram of cocaine.
Police claim the narcotics were bound for Bangkok and say that 'drug mules' often fly into smaller airports around the country and then travel by road, assuming that the detection and checks are less stringent outside Bangkok.
Keep in contact with The Thaiger by following our
Facebook page
.
Poll shows majority of Thais still worry about coronavirus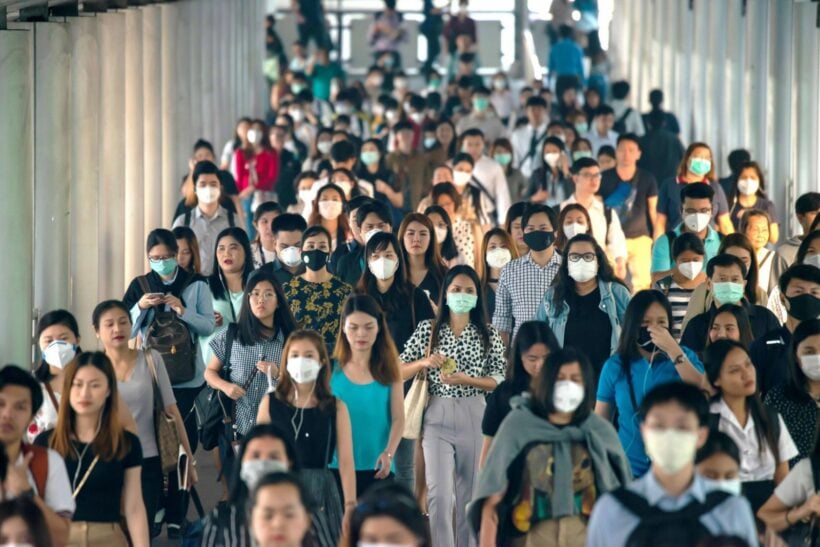 Although there have been no locally transmitted Covid-19 cases in Thailand for 41 days, a majority of locals are still worried about the spread of the virus, according to the most recent survey by Suan Dusit Rajabhat University, better know simply as the Suan Dusit Poll.
The survey was conducted between July 1-4, on 1,109 people throughout the kingdom to gather their opinions on the Covid-19 crisis, now that the government has loosened many restrictions and is allowing people to travel to their home provinces during the July 4-6 long weekend.
When asked if they still worry about the coronavirus spread now that there have been no domestic infections for over a month, 52.9% said they still worry about it but to a lesser degree; around 29.9% said they worry about it as much as before; 12.4% no longer worry about it and 4.7% said they worry more.
The highest number, 39.4%, expect the Covid-19 situation to return to normal by the end of the year; 27.9% said mid-2021; 23.9% by the end of 2021 and 8.7% said it's was hard to predict, but the situation might improve if a vaccine becomes available.
Asked what they want the government to do after the situation improves, 77.5% said it should remain strictly vigilant against the virus; 71.8% want it to introduce more remedial measures; 69.4% want the government to concentrate on creating jobs; 65.6% want it to help people who have been laid off and 57.3% said they want it to promote domestic tourism.
SOURCE: Bangkok Post
Keep in contact with The Thaiger by following our
Facebook page
.
Man fatally shot in hunting expedition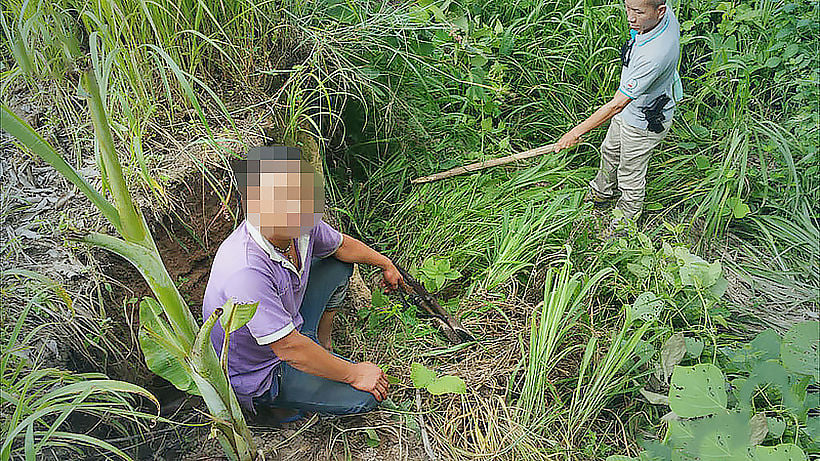 Authorities in Lamphun province, south of Chiang Mai, have arrested 29 year old Weerachai Rorwongtawan for allegedly shooting dead his friend, Phitsunu Tanupetchpan, while hunting with 2 other friends. The suspect told police he had invited his friends to go hunting with him, and that he and Phitsunu were in different areas of the forest. When he saw something moving among some bamboo, he thought it was an animal and fired. Phitsunu later died of his wounds.
Weerachai claims he was shocked to hear his friend's cries, and quickly decided to call the police and an ambulance. But the dead man's older brother pointed to inconsistencies in the alleged killer's story. He said Weerachai told him he thought Phitsunu was a wild cat and hence shot him. But when questioned by police he said he thought his friend was a rat.
He also said Weerachai did not confess initially that he had shot his brother, saying it was an accident. Police have confiscated the gun and are questioning Weerachai and the other people hunting at the same time. All were charged with use of narcotics after urine tests.
SOURCE: Nation Thailand
Keep in contact with The Thaiger by following our
Facebook page
.
PM to opposition: "Don't insult my intelligence."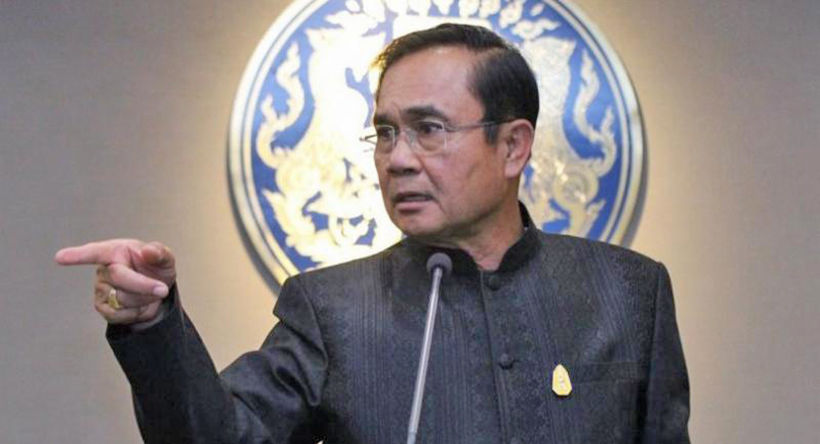 "The PM emphasised that his government has never approved a project to favour any particular individual or company."
PM Prayut Chan-o-cha lashed out at some MPs from the opposition Kao Klai party, for what he took as an insult to his and his ministers' intelligence. When the MPs questioned some Transport Ministry projects, Prayut insisted that all of them were properly vetted and transparently implemented.
"We are no less intelligent than the speaker, so do not insult our intelligence. Public sector projects require a lot of investment, we invest under a public-private-partnership structure. There is a transparent bidding process, and the contracts are then signed in accordance with the law."
He was apparently referring to remarks made by Surachet Prawinwongvut, a Kao Klai MP, during the third day of the 2021 budget debate. He says he has no personal grudge against Surachet, and emphasised that his government has never approved a project to favour any particular individual or company.
The PM added that he won't keep responding to questions on similar issues from the opposition, about how the government will use the 400 billion baht fund for economic rehabilitation and whether the funds will be used wisely.
Prayut says his priorities are to build better cooperation between the governmental and private sectors and the public, to ensure the country weathers one of its worst-ever economic crises, and turn it into an opportunity, noting that economies around the world are suffering due to the Covid-19 pandemic.
In a related story, the deputy transport minister told Parliament his ministry has allocated 14 billion baht to redevelop 3 airports, specifically 1.6 billion baht for Betong airport in the southern Yala province, 1.1 billion baht for Mae Sot airport at the Burmese border and 5.1 billion for Krabi airport.
SOURCE: Thai PBS World
Keep in contact with The Thaiger by following our
Facebook page
.