SATURDAY MORNING NEWS BRIEFING – All your local news in 3 minutes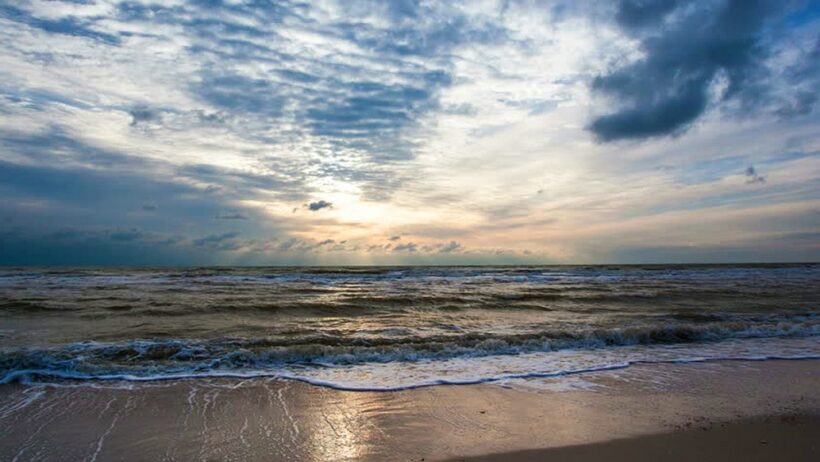 A weekend, a new year's weekend and a long weekend with Monday and Tuesday public holidays this year. Welcome to your Saturday. The threat of rain is still there but enjoy the sunny bits in between. Here's the main news stories circulating today…
Extra public holiday on Tuesday
This year the Thai Government has declared one extra day – next Tuesday – as a public holiday. So welcome to your four day long weekend.
A Government spokesperson says the move will allow many Thais to head back to their home provinces to celebrate the New Year with family.
The Immigration office, Municipal Offices, the Labour Office and Department of Land Transportation office will be closed Monday and Tuesday. As usual on public holidays, banks will also be closed but you'll find branches open in shopping centres.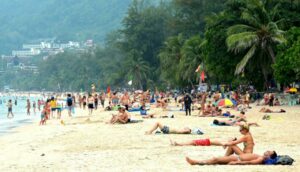 Stranded airport family out of airport
A Zimbabwean family, stranded in the departure lounge at Suvarnabhumi International Airport for three months after refusing to return to their home country, may be moved to a Bangkok detention centre, pending a consideration of their asylum application by the United Nations High Commissioner for Refugees (UNHCR).
Pol Colonel Choengron Rimpadee, deputy immigration commander, said the UN agency had already agreed to seek a solution for the family of four adults and four children aged from two to 11 years old but nobody knew how much longer the process would take.
"If the UNHCR's procedure takes a long time, we plan to move them to Soi Suan Plu detention centre where they will be allowed stay in a waiting area," he said. "However what I have learnt from UNHCR is that the procedure will not be long."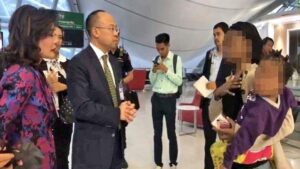 Prawit explains about his fancy watches
Deputy PM General Prawit Wongsuwan has submitted a letter explaining his possession of expensive watches and a diamond ring, which he failed to include in his assets declaration to the NACC. The letter named a third party who will be called upon to testify in the case. Photos of Prawit wearing several luxury brand watches on different occasions has been a favourite on social media beginning two weeks ago. His favourite brands include Richard Mille and Rolex timepieces, some of them priced over 4 million baht.
Prime Minister Prayut Chan-o-cha said last week that his deputy's possession of expensive watches was a personal matter, but no one could spare him if he was found guilty.
The good news, Prawit is usually on time for meetings.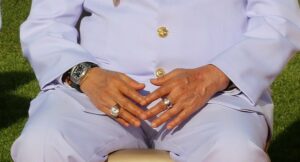 Soi Dog opens once a month on Saturdays
Phuket's Soi Dog Foundation shelter in Mai Khao will now open its door one Saturday per month, welcoming dog and cat lovers to inspect the facilities and maybe adopt a pet.
If you can't get there during the week you'll be able to visit the foundation one Saturday per month from 9.30am to Midday with a tour that starts at 10am.
The first Saturday will be January 13, 2018, which coincides with Children's Day. English and Thai language speakers are available on site.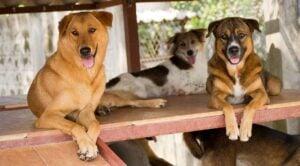 Chinese top arrivals. Russians top spending.
The figures for foreign tourists arrivals in the Kingdom during 2017 hit 35 million visitors, according to statistics from the TAT.
This year's top 10 list includes a few surprises, including Laotian visitors at #4. China is still the number one source of foreign tourists with nearly 10 million visitors over the past 12 months. This represents a 13.23% increase on the 2016 statistics. Coming in second, but actually dropping 5.5% in real numbers, is Thailand's southern neighbours from Malaysia. South Koreans are the third most frequent visitors. Russians visitors logged nearly 23% growth in arrivals but are at number 7 on the list. For per capita spending Russians are number 1 with UK and US visitors close behind.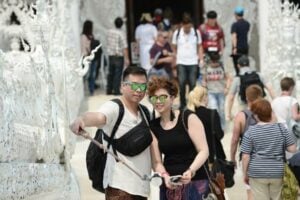 Human trafficking ring busted in BKK
Immigration police have rescued 30 Ugandans from a human-trafficking gang in one of the bureau's biggest operations this year.
Immigration say that all victims were females who had suffered at the hands of fellow Ugandans and identified the two human traffickers behind the ring.
The two, a male and female, were arrested at a condominium in Bangkok.
Immigration police say victims were promised overseas jobs as masseuses but once they arrived in Oman, they were forced into the flesh trade.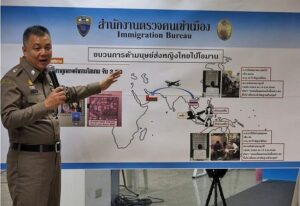 Woman arrested with 1.2 kilo of 'coke' at Phuket airport
A woman from the Ivory Coast, flying in from Doha, was arrested at Phuket International Airport after an airport X-ray found 1.2 kilograms of cocaine that she'd swallowed, wrapped in small plastic packets.
The 27 year old was stopped by officials at the Phuket international airport after landing, escorted to a room and questioned by Airport police. A subsequent X-ray revealed more than 60 small packages in her stomach totalling 1.2 kilogram of cocaine.
Police claim the narcotics were bound for Bangkok and say that 'drug mules' often fly into smaller airports around the country and then travel by road, assuming that the detection and checks are less stringent outside Bangkok.
Keep in contact with The Thaiger by following our Facebook page.
Never miss out on future posts by following The Thaiger.
Pro-democracy activists ignore emergency decree warning to hold weekend rallies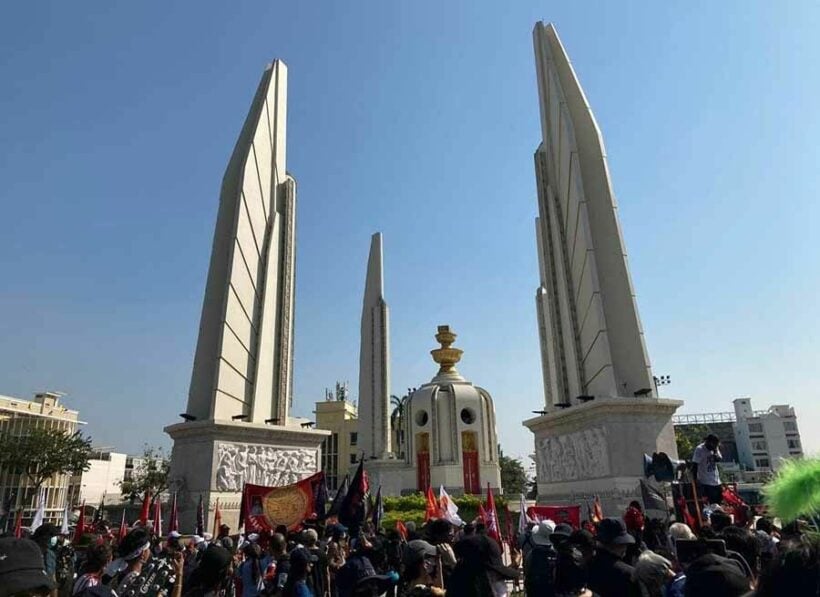 Ignoring a police warning not to violate the emergency decree, pro-democracy activists gathered in their hundreds at Bangkok's Democracy Monument yesterday. The Bangkok Post reports that members of the People Go network came together to call for 4 fellow activists to be released from Bangkok Remand Prison. The 4, Anon Nampa, Parit Chiwarak, Somyos Prueksakasemsuk, and Patiwat Saraiyaem are being held on charges of violating section 112 of the Criminal Code (more commonly known as lèse majesté). All 4 have been denied bail.
Officers from Samran Rat and Songkhram police stations issued statements to say the rally was in violation of the emergency decree. On Saturday, the government used the all-encompassing Covid-19 umbrella to issue a ban on political rallies across 6 provinces, including Bangkok.
Activist Jatupat Boonpattararaksa, aka, Pai Dao Din, ignored a police order for the rally to disperse and proceeded with setting up a stage at the Democracy Monument. He also gave assurances that the gathering would remain peaceful.
"We are not fighting the police deployed in front of us. We are fighting against dictatorship."
Activists had walked 250 kilometres, from the north-eastern province of Nakhon Ratchasima (also known as Korat), reaching Bangkok's Kasetsart University on Saturday. Yesterday, they ended their mammoth trek with a walk to the Democracy Monument.
SOURCE: Bangkok Post
Keep in contact with The Thaiger by following our Facebook page.
Never miss out on future posts by following The Thaiger.
Is this the next big change in pop music? The winners of the IFPI Global Recording Artist of the Year Award, BTS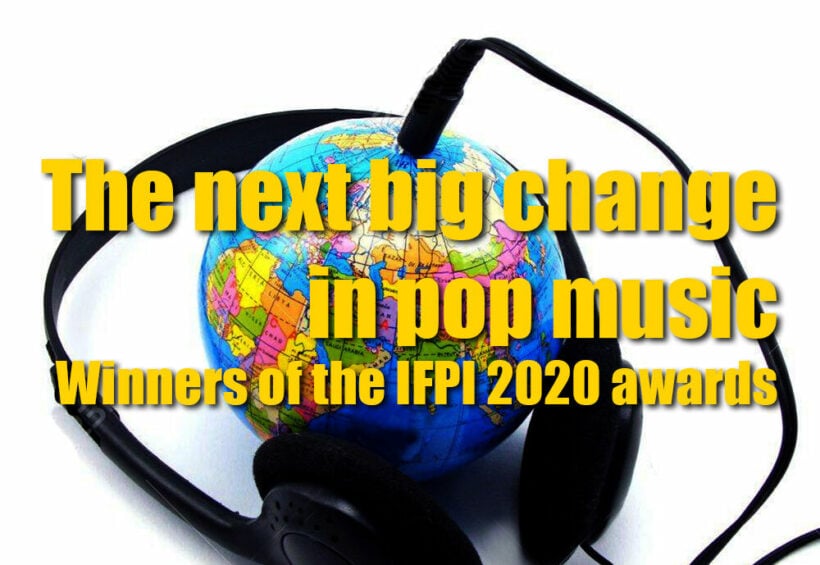 2020 IFPI Global Recording Artist of the Year Award. In the past 8 years the IFPI Global Recording Artist of the Year Award has been given to Ed Sheeran, Adele, One Direction, and Taylor Swift and Drake. BTS are backed up by ARMY, their huge fanbase.
The power of ARMY. The IFPI represents the recorded music industry worldwide. It's not a Grammy or a popularity vote. The award is calculated according to an artist's or group's worldwide performance across digital and physical music formats during the past year. Everything from streams to vinyl, CDs and downloads…. and covers their entire body of work. The award was announced last week at the culmination of the IFPI Global Artist Chart, which counted down the top 10 best-selling artists of the past year.
And it's certainly been a great year for music… not so much for going to live concerts but we've certainly had a lot more time to listen to our favourite artists and stream their clips on YouTube.
The group that won this year, based on their pure sales, actually came second in 2018 and 7th in 2019, so it isn't some statistical blip on the music radar.
The win also represents somewhat of a quantum shift in world music… the sort of thing that only happens once in a generation. Rather than the popular cross-over style shift represented by the George Gershwin's Rhapsody in Blue in 1924, the brith of rock with Bill Haley in 1955 or the rise of British pop in the 1960s, personified by The Beatles, this year's IFPI signals another generational milestone in tastes, method, world reach and engagement with fans.
In all the right-hand turns of the popular music genre, there has usually been a technological breakthrough that has accompanied them, or at least been a key aspect of their success.
In the case of the the Great American Songbook, the foundations of the pop music genre, it was the recorded record and the start of radio-as-entertainment in the 1920s that provided a method to reach a huge audience with the new sounds and tunes for the first time.
Then it was the 7" single that made music cheaper and easier to play, that revolutionised the radio music formats of the 1960s and provided the perfect vehicle of the British pop revolution to spread around the world.
Keep in contact with The Thaiger by following our Facebook page.
Never miss out on future posts by following The Thaiger.
Americans tend to misuse the Buddha image, but a Florida nightclub takes it too far – OPINION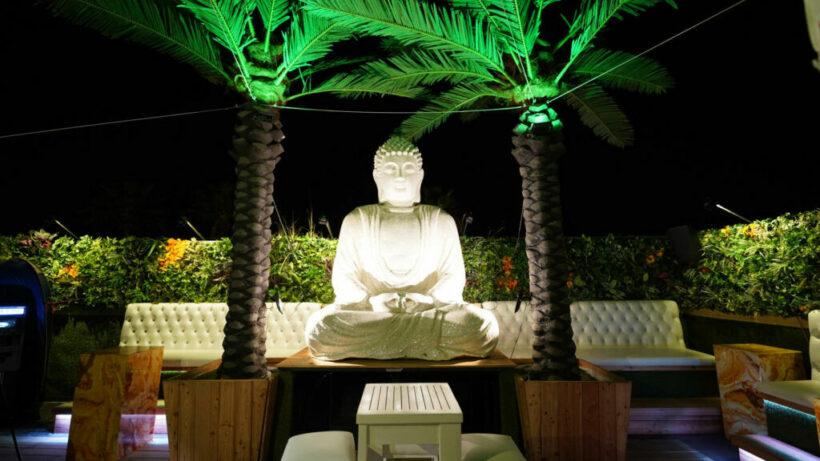 Americans tend to misuse the Buddha image, but a nightclub in Tampa, Florida has taken it too far by placing a giant Buddha statue at its rooftop bar, allowing drunk people to sit and pose for photos, and even jump off on the statue. Businesses play an important role in society, and when they misuse a religious figure or image that is highly respected in other countries, it can lead to widespread ignorance and misconception.
If you've been in Bangkok, you've likely seen some of the billboards by the Knowing Buddha Organisation put up to educate foreign tourists that Buddha is not for decoration and tattoos of the Buddha are extremely inappropriate. Some tourists in other Southeast Asian countries have faced arrest and deportation for having a Buddha tattoo, unaware it is illegal and extremely inappropriate to have the Buddha image on their body. Knowing Buddha says "the world has gone too far in using Buddha images wrongly, with lack of consideration."
The Tampa nightclub is just adding to the misconception and leading to more cultural unawareness. Go go dancers posed in front of the Buddha in a photo posted on the club's Instragram page. One woman at the club sat on the Buddha as she chugged a bottle of what appears to be champagne. Another woman posted a photo of her basically in her underwear sitting on the Buddha statue and wrote the caption "Pray to your goddess."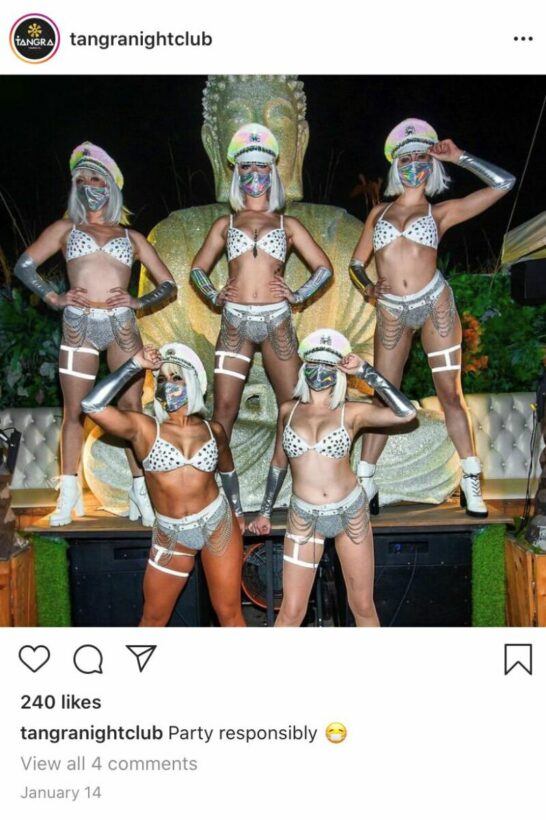 Tangra Club is in Ybor City, a historic Cuban district in Tampa known for its wild and eclectic nightlife. It's got just about everything for everyone – numerous drag shows, both male and female go go dancers, dive bars, raves, craft beer bars, Cuban cigar lounges, a Coyote Ugly bar, night clubs with music of all the popular genres, even a fetish club.
Right in the beating heart of all the madness is Tangra Club with a giant, sparkling statue of Buddha sitting in the meditation pose at the club's "Paradise Rooftop Bar." If you want to talk about misuse, well that's it.
The "Super Bowl streaker" even hit up the club the other week and jumped off the Buddha before taking off his shirt, revealing the same pink one-piece he wore when he ran nearly-naked across the football field, interrupting the Super Bowl game between the Tampa Bay Buccaneers and the Kansas City Chiefs.
The #SuperBowlStreaker back it again at the Bucs private celebration party 🤦🏻‍♂️😂

Posted by Tangra Nightclub on Wednesday, February 10, 2021
The Buddha looks like it's become a logo for the club. They even put an eye patch and Mardi Gras beads on a graphic of the Buddha with pirate ships in the background on a promotional post for its after party for Gasparilla Pirate Festival, an annual parade and reenactment of the pirate invasion by local legend Jose Gaspar. Basically a pirate-themed Mardi Gras. The caption said "Our Buddha is Gaspy ready…Are you?" One commenter even asked "Do you have a name for your Buddha?"
On the club's website, it says the Tangra's "multi million dollar renovation will feature pieces & furnishings made #EXCLUSIVELY for Tangra Nightclub by European artists, architects and craftsmen."
If the Buddha statue was done by a highly paid artist, you would think at least one person would have done a little research… like a quick Google search. Instead they're just cashing in on a trend they don't seem to understand. And in America, Buddha is in fashion.
For the American "millennial hippie" (that's what I'm calling them), Buddhism seems to be based on meditation and opening the "third eye." And a lot of Americans don't even get into Buddhism until they've tripped on acid a dozen times and decided to start on some psychedelic path to what they think is "enlightenment." There's even Buddha ecstasy pills and Buddha LSD blotter sheets. (Google it.) Take what you want from other religions when exploring your spirituality, but don't put Buddha on a blotter sheet.
Americans who are into "Buddhism" often say they're "spiritual, but not religious" and that Buddhism is actually a "philosophy, not a religion." (I guess that's why no one cares about breaking the no drugs and alcohol rule.) An associate professor for religious studies heard the same thing and wrote an article about it for the website The Conversation called "Why so many Americans think Buddhism is just a philosophy."
Other Beat poets, hippies and, later, New Age DIY self-helpers have also paradoxically mistaken Buddhism for a kind of self-indulgent narcissism, despite its teachings of selflessness and compassion. Still others have commercially exploited its exotic appeal to sell everything from "Zen tea" to "Lucky Buddha Beer," which is particularly ironic given Buddhism's traditional proscription against alcohol and other intoxicants.
With the lack of travel over the past year due to the pandemic, it's likely that the cultural divide will only grow. Based on the Tangra Club's Instagram, it looks like they're only adding to cultural ignorance among Americans.
Want to know what's considered respectful? Visit knowingbuddha.org.
Caitlin Ashworth is a writer and editor at The Thaiger. Her opinions are her own and do not reflect the views of The Thaiger staff.
Got a Thailand-related topic you feel strongly about? Submit a story to editor@thethaiger.com. In the subject of the email, please write "OPINION: (suggested headline)."
Keep in contact with The Thaiger by following our Facebook page.
Never miss out on future posts by following The Thaiger.