Koh Samui
Indian currency cons arrested on Samui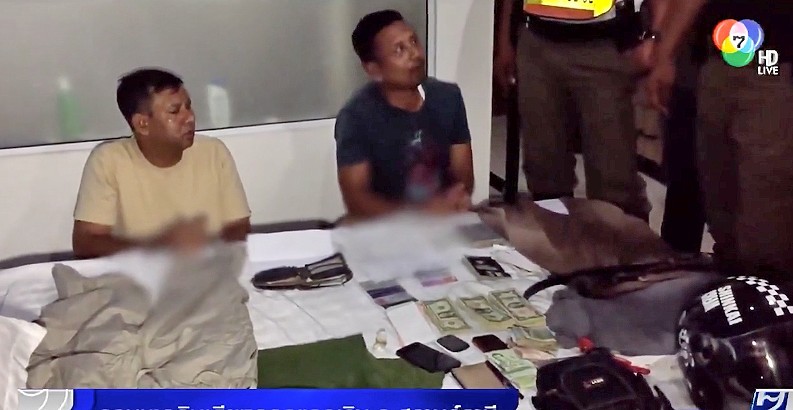 Thai TV Channel 7 has featured the arrest of two Indian citizens who were attempting to rip off currency exchanges on Koh Samui.
The scam works as follows… the Indians would bring 10 x US$100 dollar bills to a currency exchange booth, to change to Thai currency. One would then ask to recount the US dollars and take out two from the bundle and surreptitiously replace them with one dollar bills.
Distraction was provided by the accomplice who would be next in the queue.
Passports were revealed on the TV channel. The men were 44 year old Chunnu Khan from West Bengal and an older man called just 'Bashir' from Kamarhati.
Both men are confronted during one of their stings and are now in the custody of Bo Phut police.
SOURCE: Channel 7 News