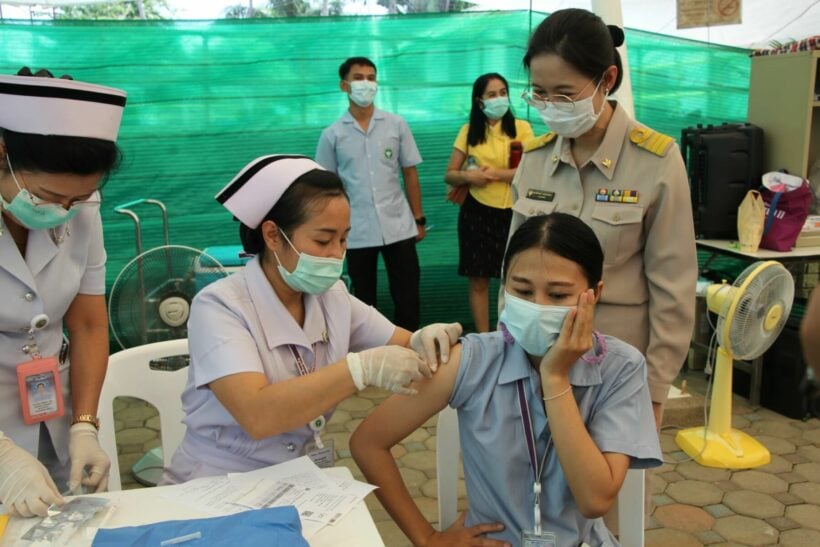 So far, around 22% of the population in Phuket has been vaccinated against Covid-19, according to the Centre for Covid-19 Situation Administration. The island province aims to vaccinate 70% of the population by the end of June to reach "herd immunity". Officials remain committed to the original plan to reopen to vaccinated foreign travellers by July 1, as ambitious as it sounds given the current situation with cases on the island.
Nationwide, only 645,500 people, which is about 1% of the population in Thailand, have received both doses of the Covid-19 vaccine.
Here are some updates on Phuket's immunisation campaign…
Phuket is set to receive 140,000 doses of the AstraZeneca Covid-19 vaccine next month. Those who are are over 60 years old, and who have registered for the vaccine, will be the first to get injected. The inoculations with the AstraZeneca jab will start on June 7.
The island province continues to use the Sinovac vaccine in its mass immunisation campaign. Phuket just received 200,000 doses of the Sinovac vaccine and will start the next round of injections on May 18. Another 200,000 doses will arrive around the end of the month to be used as a second injection for those injected this month.
Expats working in tourism-related business or in the education sector in Phuket are allowed to register for a vaccine under the government campaign, according to the Phuket Health Office. Foreigners working for businesses outside of the tourism or hospitality sector will be included in the next phase of vaccinations, a source told Phuket News. Foreigners must have a valid work permit to register for a vaccine.
SOURCE: Phuket News