Phuket Yacht Club getting kids started in sailing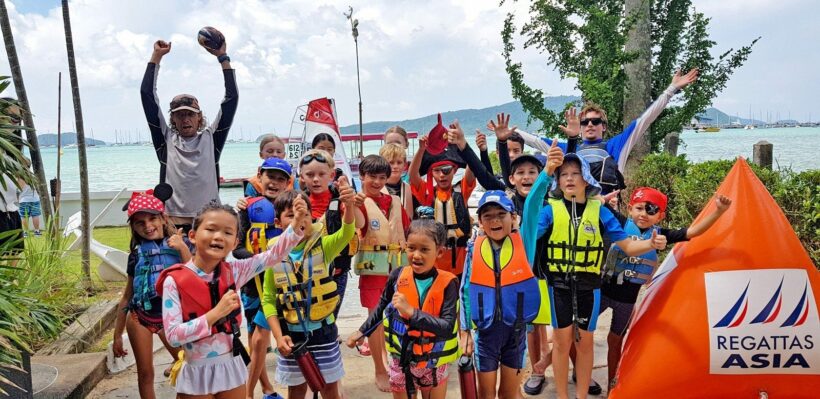 Twenty three junior sailors aged between seven and fourteen descended on the Phuket Yacht Club last Saturday for a day of fun and excitement in the first O'pen BIC sailing challenge in Thailand.
"We were certainly overwhelmed by the response" said the club's Commodore, Scott Duncanson.
"As this was the first time we have held a junior sailing regatta we were never quite sure how much interest we would receive given there are so many other sporting options on the island. I was most impressed with the creativity of some our regular sailing school participants and equally so by some of the children who had never ever stepped foot on a sailing dinghy before."
Ella Stephens won the freestyle event with an act of amazing balance, performing a handstand on the side of the boat, while 7 year old Ryan Duncanson won the fancy hat contest sporting a very cute pirate bandanna and eye patch. Some great prizes were on offer including Ronstan sailing watches, sunglasses and free sailing tuition. Parents were also in on the fun and entertainment on board a pontoon, spectator boat generously provided to the club by Phuket local Billy Duif.
The O'pen Bic, often simply referred to as the Open Bic is a single-handed sailboat designed for younger sailors. Developed by Vitali Design, the boat was launched in 2006 and is an International Class recognised by World Sailing.


The ideal weight for a user of this boat is 30–65 kilograms but it can accommodate up to 80kgs, making it suitable for children and young teens – the same people who would sail Optimist dinghies but are looking for a more modern and exciting boat.
Many pro-sailing nations around the world now consider the Open BIC as the first step on the pathway towards Olympic level sailing.
"The Phuket Yacht Club is Royal Yachting Association (RYA) certified and fully committed to developing Phuket's sailing youth" said Mr. Duncanson.
"We recently purchased an additional 3 boats bringing our fleet total to eight and positive it will continue grow with the addition of privately owned boats too".
The PYC sailing school runs junior sailing sessions for children over the age seven every Saturday morning from 09:30, no previous sailing experience required but all participants must be able to swim.
For more information and confirmation of session times please click HERE.
For more information about this exciting junior sailing class please visit HERE.



Major 'ice' haul intercepted in the South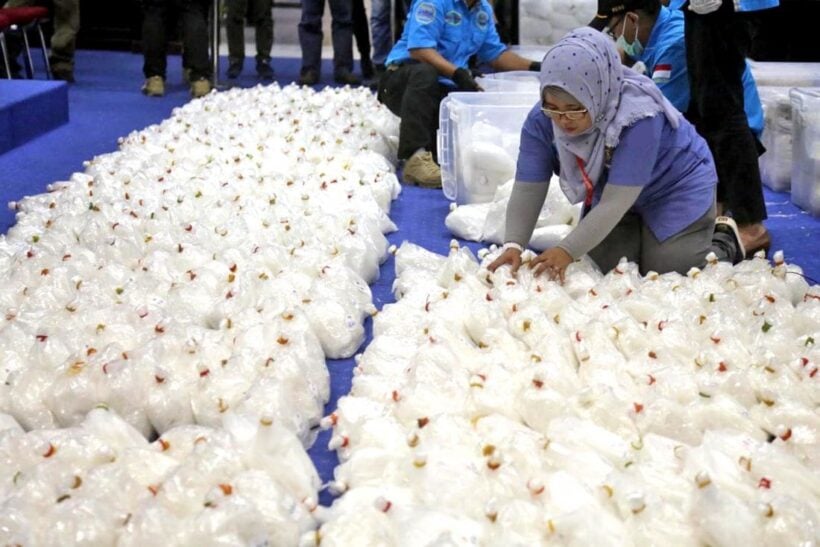 FILE PHOTO

An enormous haul of 280 kilograms of crystal methamphetamine, commonly known as "ice", was found hidden in a pickup truck that was spotted abandoned in an oil palm plantation in Satun's Manang district.

Supoj Sirisaeng, an assistant chief of Tambon Nikhom Pattana, alerted police to check the vehicle after it was found in the plantation. The pickup was taken to be checked at the Manang police station.

At first glance, the truck appeared only to be carrying 24 pumpkins and two batches of dried chillies.

But soon a 1 kilogram bar of ice was found hidden inside the truck and more bars were attached to the inside of the the back of the vehicle, covered by specially installed black rubber sheeting.

A further amount was also discovered on the floor of the truck, hidden under the black metal tray.

Satun police chief Pol Maj-General Supawat Thapkliew say that police had yet to locate...
DNA tests reveal Phuket's Yanui is a….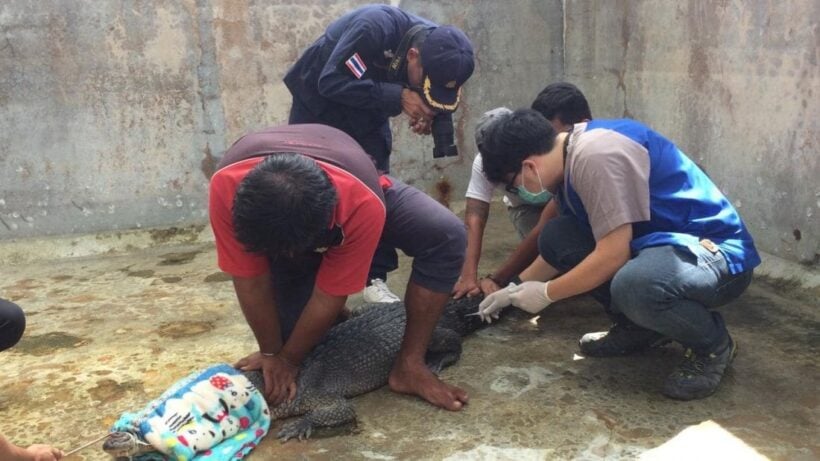 PHOTOS: The Phuket PR Office

The DNA tests are in and it reveals that Yanui is a saltwater crocodile.

The Phuket Fisheries Office Chief Kowot Kaoeian says, "Yanui is a saltwater crocodile (Crocodylus porosus)."

"The crocodile has been reacting well to treatment. No microchip was found on the crocodile. Scratches were found on its tail, legs and mouth. One tooth was missing."

"A microchip has been inserted into the crocodile. The body condition score is 3 out of 5. Vitamins have been given to the crocodile. No infections were found."

Phuket's much-travelled crocodile was finally been caught on July 29 at Layan Beach following a swimming tourney (with a few stops on the way), from Yanui Beach, in the far south of the island, to Layan Beach off Laguna.

The 'Yanui' crocodile (named by local Phuket reporters after the original beach it was sighted) was caught at Layan Beach after more than ...
Storms and strong winds hit Chiang Mai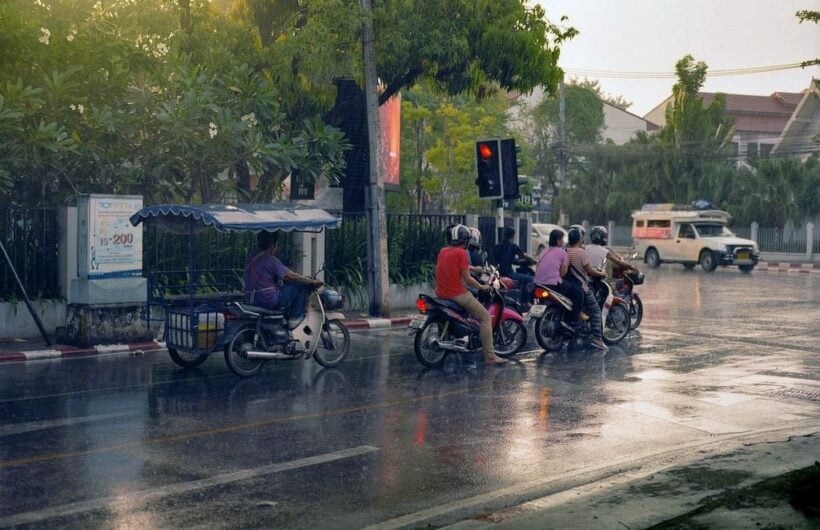 A major road in Chiang Mai province has been blocked by fallen trees and power poles following strong winds and heavy rains today.

Trees and power poles on the Chiang Mai-Fang road in Mae Taeng district were brought down at about 10am, officials said. Phairin Limcharoen, chief of the province's Disaster Prevention and Mitigation Office, coordinated with the Provincial Electricity Authority's Chiang Mai office to send officials to remove the obstructions as a matter of urgency.

Then, at about 11.30 am, downtown Chiang Mai was hit with heavy rain, leading to flooding as rainwater flowed down Doi Suthep mountain too fast to be drained.

Meanwhile, officials on Tuesday visited 27 houses in four villages of Tambon Mae Thalob, in Chai Prakan district, that had recently s...