Patong transformer short-out escalates into massive shop fire – VIDEO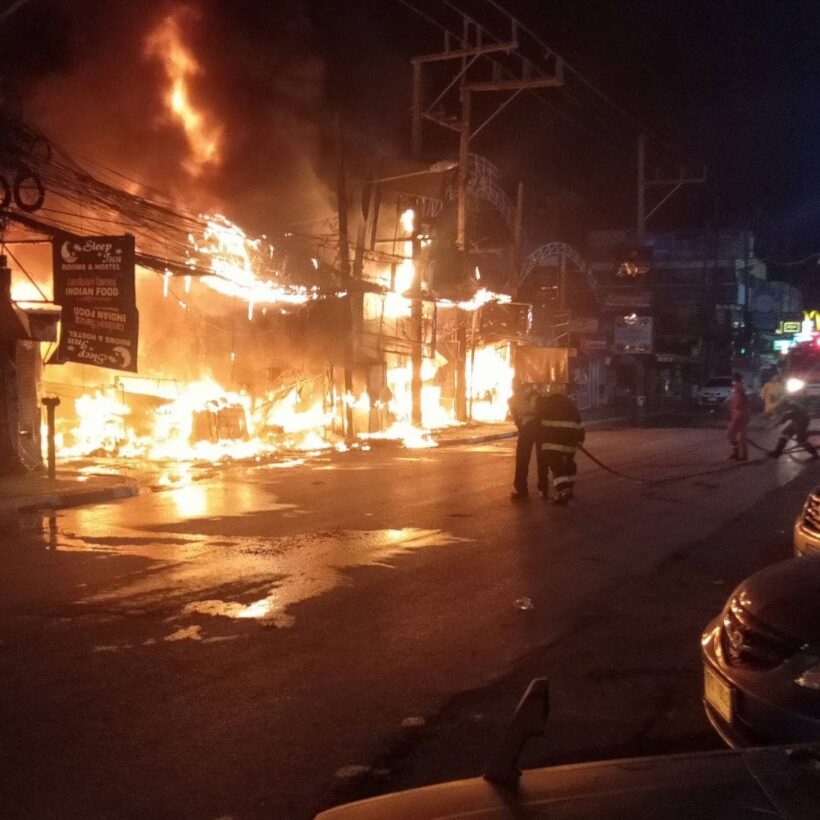 PHOTOS & VIDEO: Phuket Traffic Office
People were hastily cleared from around Banana Walk and Patong's Beach Road was closed off as emergency crews battled to bring a growing fire under control. What started as a simple electrical short in a roadside transformer, quickly escalated into an inferno engulfing nearby roadside shops and nearby buildings.
Fire in Beach Road, Patong. Near Banana Walk. Crazy scenes as people are fleeing the area and emergency crews are trying to get in.

Posted by Tim Newton on Friday, April 12, 2019
Firefighters and emergency responders arrived at the scene of the growing fire just after 7:30pm.
A Patong Municipality firefighter explained to Phuket News… "We had to close Bangla Rd to allow two fire trucks to get through to access the fire."
The incident happened at a busy time along the tourist strip, not far from Bangla Road, the epicentre of Phuket's Songkran revelry.
Video and photos follow the quick escalation of the fire from a simple, but dramatic, sparking at the roadside transformer into a full fire which set alight nearby structures, then the buildings adjacent to them.
#ด่วน! #ภูเก็ต #เพลิงไหม้ #หน้าหาดป่าตอง 12-04-6219.42 น.รับแจ้งเกิดเหตุเพลิงไหม้ หน้าป่าตองทาวเวอร์ ใกล้บานาน่าวอร์ค หน้าหาดป่าตอง การจราจรติดขัดมาก // หากมีรายละเอียดเพิ่มเติมจะแจ้งให้ทราบต่อไป #ช่วยกันหลีกทางให้รถดับเพลิงด้วยนะครับคลิปเพิ่มเติม : https://m.facebook.com/story.php?story_fbid=2225781867671657&id=1573535819562935#เหยี่ยวข่าวภูเก็ต #ข่าวภูเก็ต #ข่าวรอบเกาะ#เกาะภูเก็ต #NewshawkPhuket #Phuket ————————–[ ช่องทางติดต่อ ] #LINE ID : tdi1212 [ เข้ากลุ่ม ] คลิ๊ก » https://www.facebook.com/groups/1937174103213335/#อย่าลืม!!! กดติด ⭐️ เพจจะได้ไม่พลาดข่าวสารจากเรา.

Posted by เหยี่ยวข่าว ภูเก็ต on Friday, April 12, 2019
Many roadside shops were destroyed in the incident, hopeful of some busy Songkran-eve trade but instead facing a long clean-up today in the wake of the fire.
No one was reported injured from the incident.
Songkran continues in full flight along the Beach Road and other parts of Patong today as police continue their investigations into the blaze.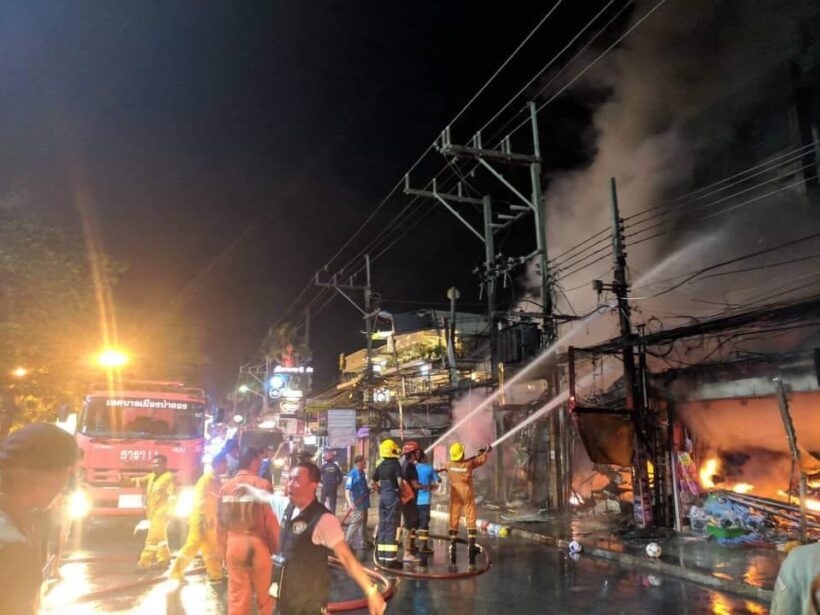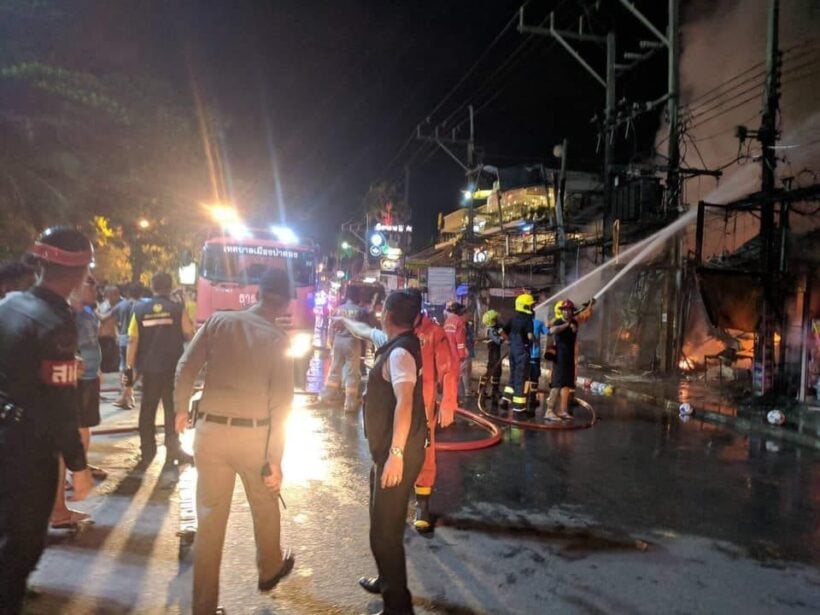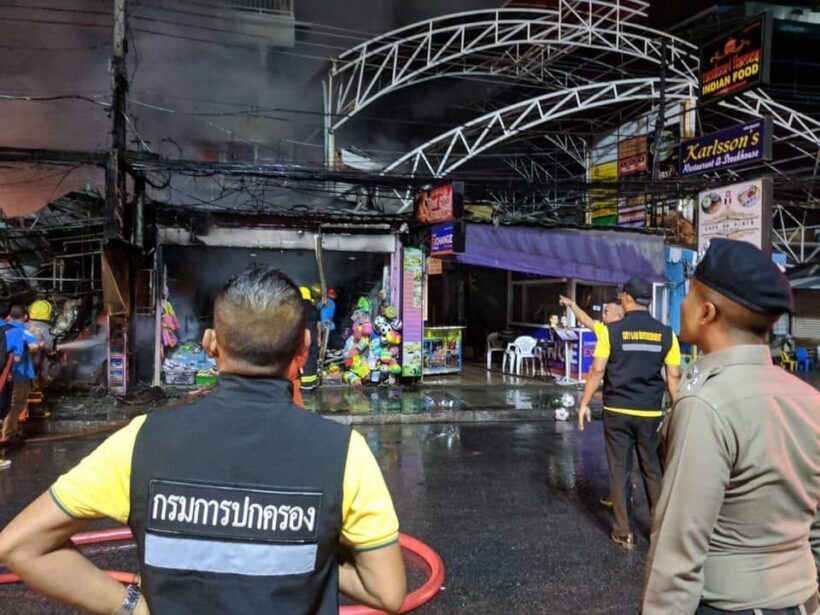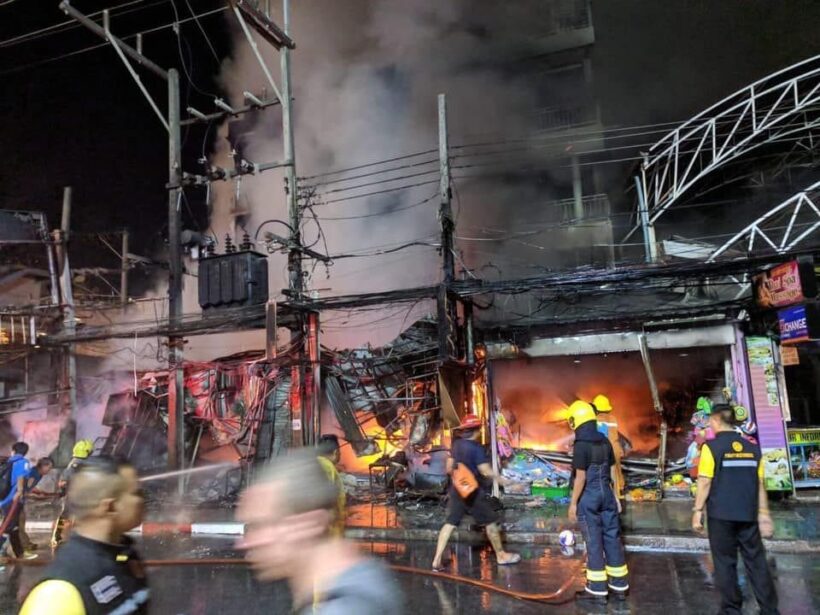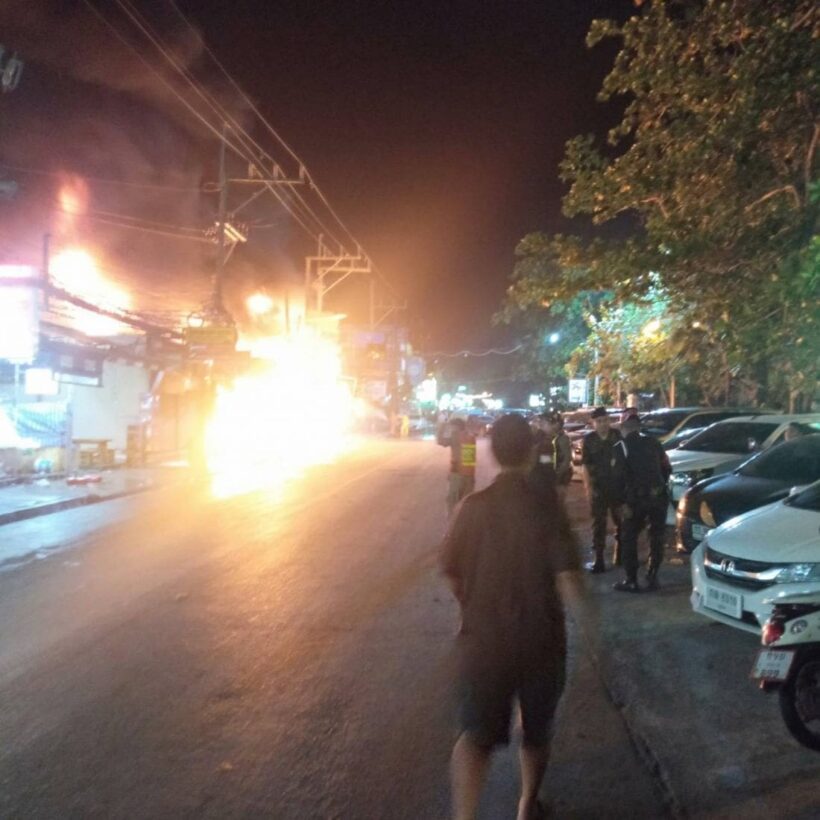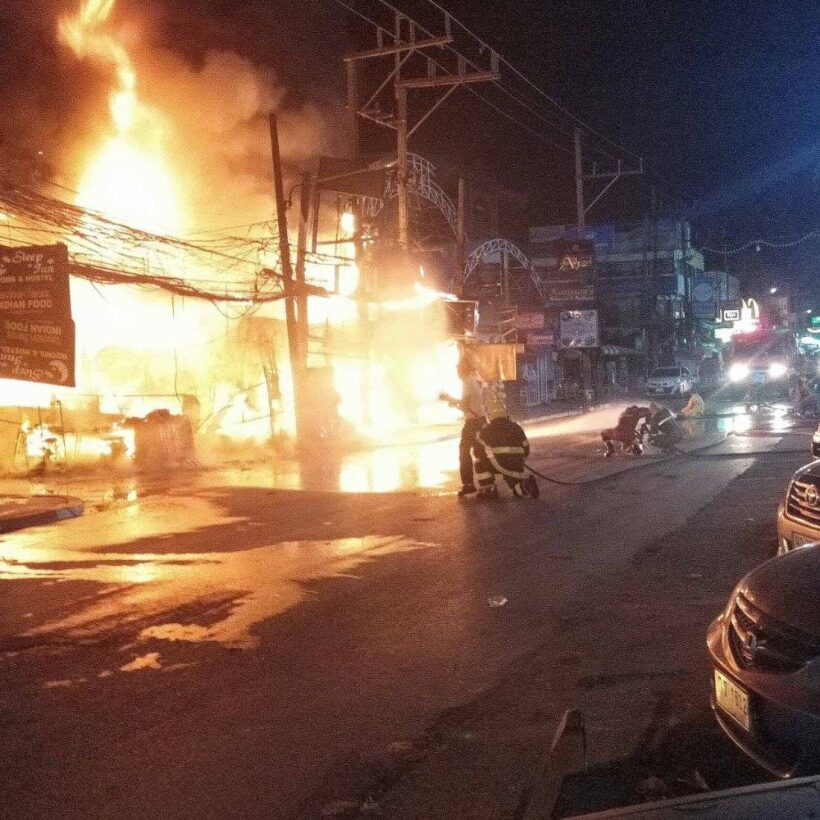 Read more headlines, reports & breaking news in Phuket. Or catch up on your Thailand news.
Two Aussie cave diving doctors holiday in Phuket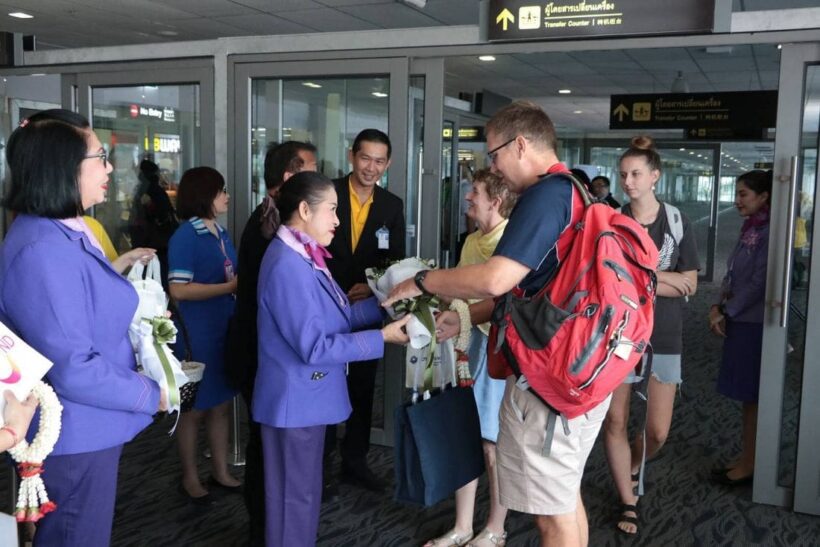 Today at the Phuket International Airport officials welcomed Dr.Richard James Harris and Dr.Craig Challen, Australian divers who were part of the rescue team that recovered the 13 young footballers from the Tham Luang caves in Chiang Rai last July.
The two doctors devised the plan to train other divers about anaesthesia and medically sedate the Mu Pa team so they could be safely removed from the caves.
The pair are on holiday in Phuket following visits to Bangkok and Chiang Rai. In Chiang Rai this week they met up with some of the other divers and reunited with the 13 footballers to check on their condition and meet their families.
The two doctors received the Australian of the Year award earlier this year, the highest civilian award for Australian citizens.
PHOTOS: Phuket International Airport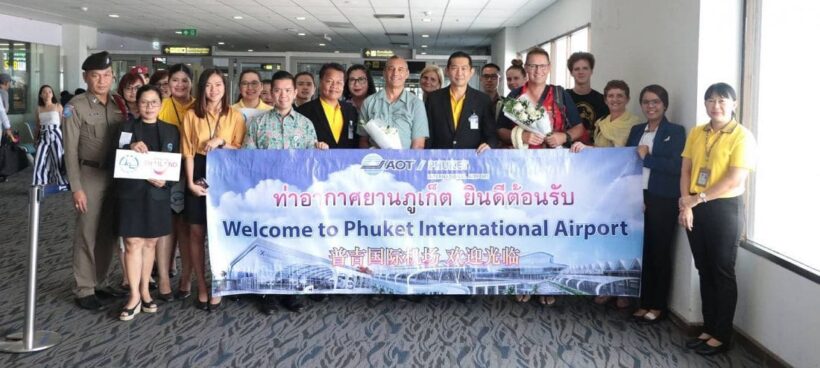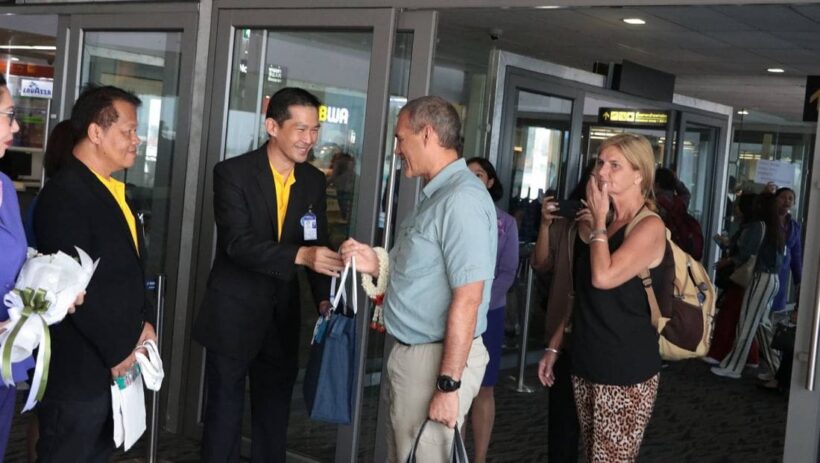 Man found dead in pickup with charcoal burner in Rassada, Phuket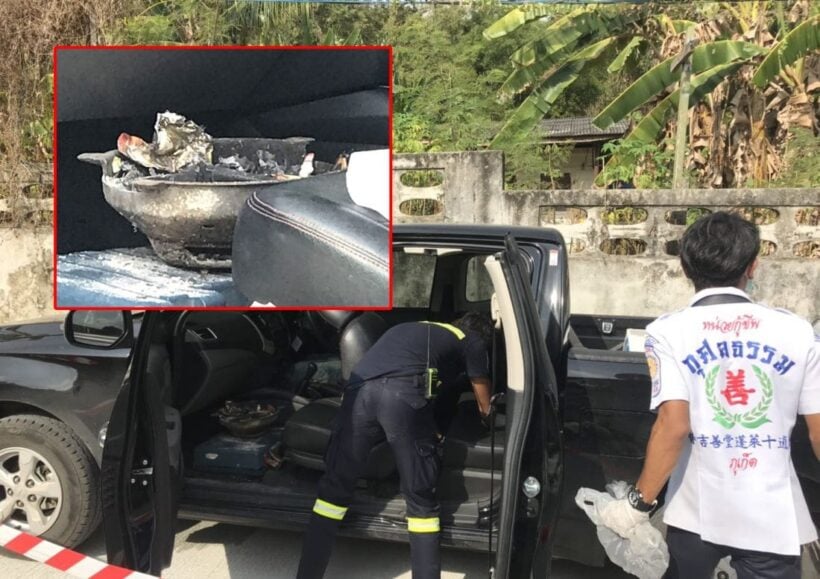 A man has been found dead inside a pickup truck with a coal burner also inside the vehicle in Rassada this morning. Police were notified of the situation in Soi Muen Sri in Rassada.
Police and emergency responders arrived to find the man's body in the parked pickup truck. The man was identified as 28 year old Weerawat Pakdeewirot from Phuket.
A coal burner was also found inside the vehicle. A suicide note addressed to his girlfriend was also found. The letter stated that he was facing financial problems. His body was taken to Vachira Phuket Hospital.
Police says that Mr Weerawat is a CCTV camera and internet contractor. His home was only 50 metres from the scene. Yesterday locals noticed his pickup parked at the scene. Today they saw the pickup in the same location and went to check out the situation.
Police are continuing their investigation.
If you or anyone you know is in emotional distress, please contact the Samaritans of Thailand 24-hour hotline: 02 713 6791 (English), 02 713 6793 (Thai) or the Thai Mental Health Hotline at 1323 (Thai).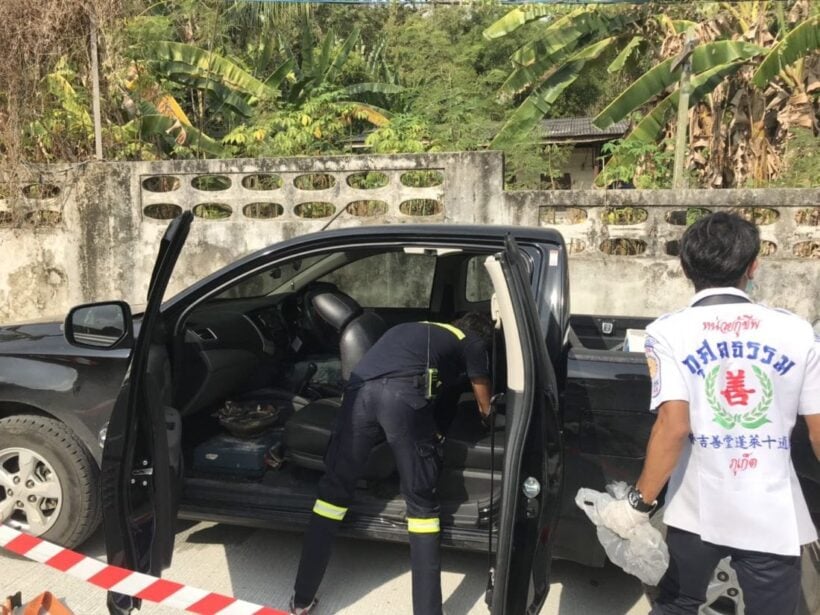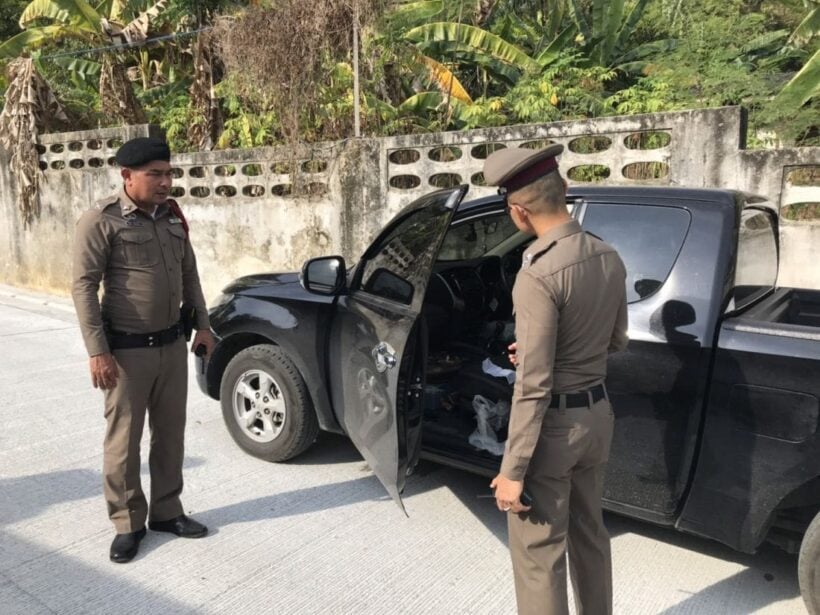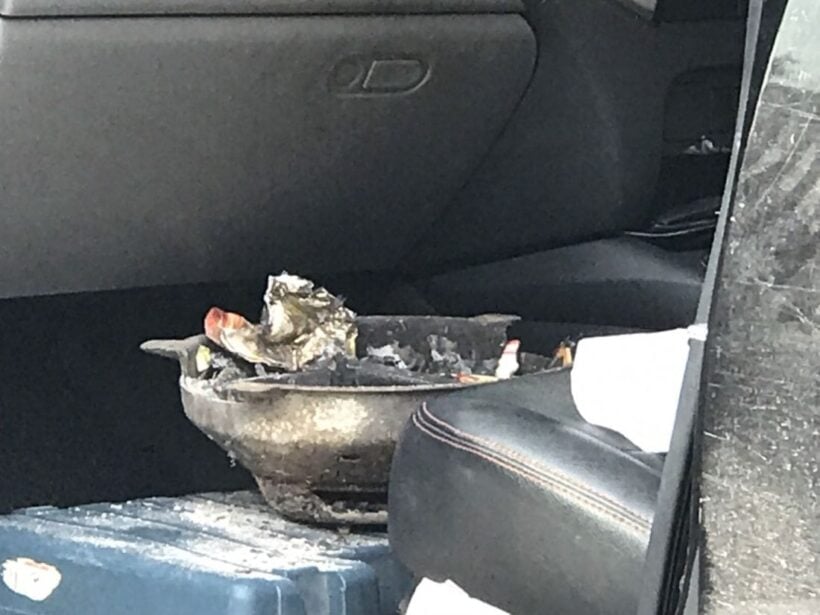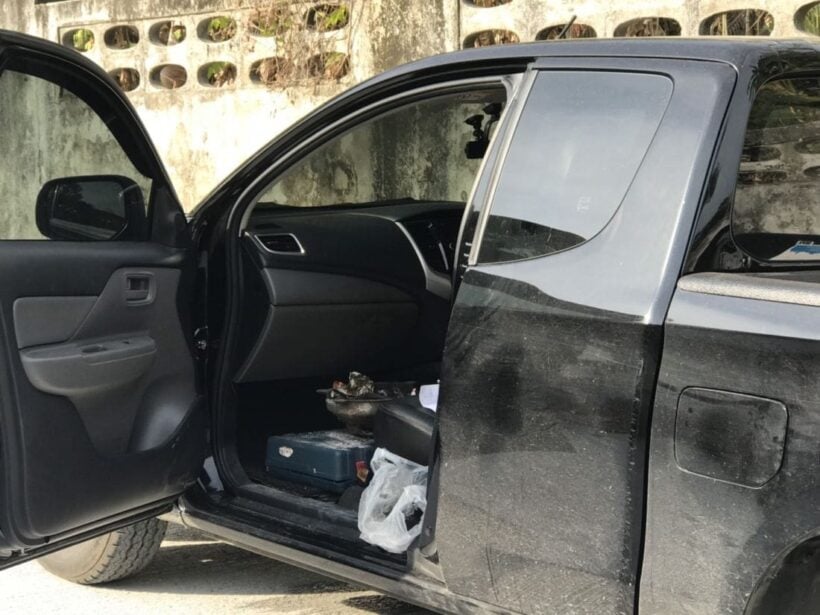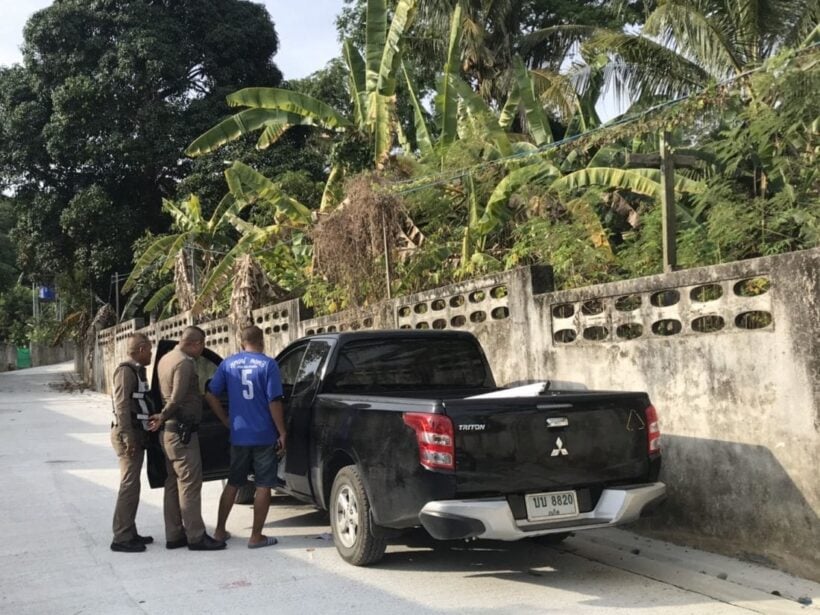 Injured Brahminy Kite (bird) rescued in Karon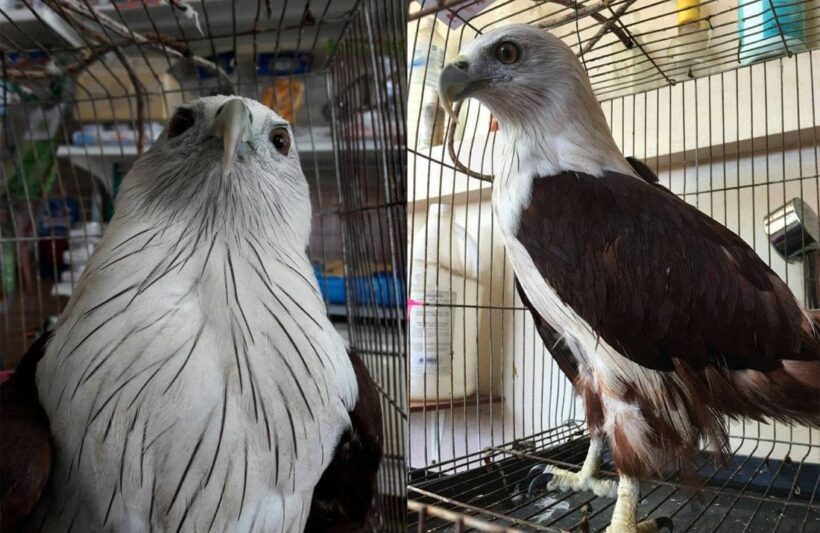 An injured Brahminy Kite has been rescued by locals in Karon, Phuket.
The mature Brahminy Kite was found in Karon this week. Locals who found the bird contacted the head of Khao Phra Thaeo Non-Hunting Area, Pongchart Chueahom.
The Brahminy Kite had a wound similar to a bite wound under its wing. It was unable tp fly. It is now being treated at a pet hospital in Thalang until it is ready to be set free.
The Brahminy Kite is a protected species in Thailand.
The brahminy kite (Haliastur indus), also known as the red-backed sea-eagle in Australia, is a medium-sized bird of prey in the family Accipitridae, which also includes many other diurnal raptors, such as eagles, buzzards, and harriers. They are found in the Indian subcontinent, Southeast Asia, and Australia. They are found mainly on the coast and in inland wetlands, where they feed on dead fish and other prey. Adults have a reddish-brown body plumage contrasting with their white head and breast which make them easy to distinguish from other birds of prey – Wikipedia