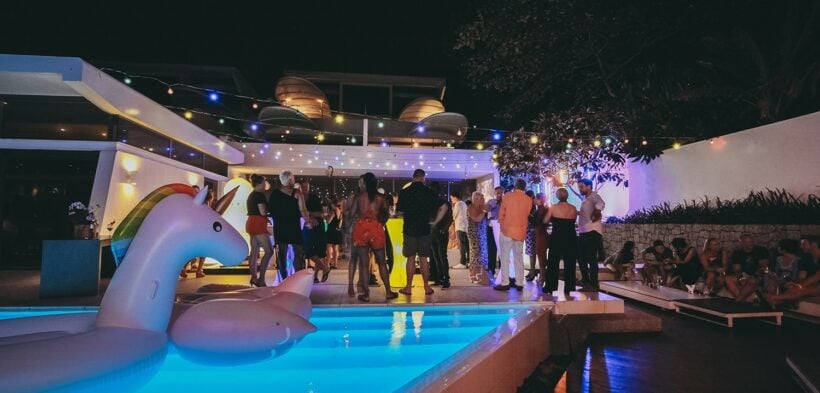 Kata Rocks' Collective Series 13 – 'Miami Vice' – brought the heat to Phuket, retro-1980s South Beach style, with another classic event that captured the imagination of the attending guests and loyal patrons.
The evening featured exceptional pan-Latin American cuisine featuring ceviche, tacos, mini burgers and other mouth-watering canapés, plus live DJ entertainment. DJ Shane OB got the party started with the epic sounds of Phil Collins 'In the Air Tonight', Michael McDonald's 'Keep Forgetting', Bill Withers 'Just the Two of Us', The Spinners 'I'll Be Around' and Will Smith's 'Miami', creating a whole new group of Miami Vice aficionados in Phuket.


Infinite Luxury Marketing Director, Michael Nurbatlian, said, "set by our iconic infinity pool and deck area, it was a phenomenal evening with a great time had by all. The apparel was the perfect complement to our glow stick bracelets, neon light décor and of course flamingos floating in the pool," Michael added.
Kata Rocks' CS13 'Miami Vice' showed once again why the Collective Series remains Phuket's most innovative, fun and intimate party, having created its own fresh identity that celebrates outstanding food and handcrafted cocktails. CS13 also produced four of the most fun and memorable cocktails to date, including 'Gloria E', 'Miami Vice', 'Top Gun' and 'Pornstar Martini'.