Man charged over posting soft porn photos in Old Phuket Town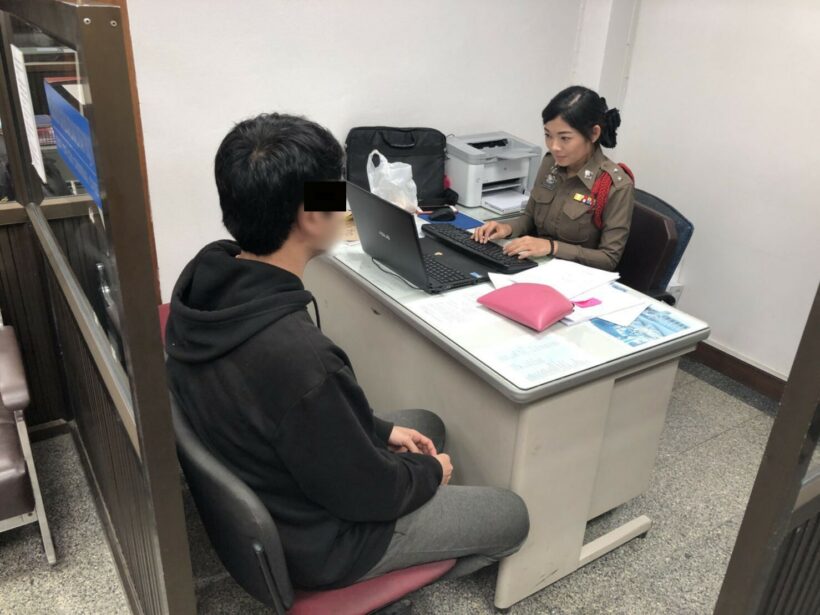 A man who appeared in 'obscene' photos, shot in Old Phuket Town and posted on Facebook, has been charged with offences to the Computer Crime Act.
The couple, engaging in 'intimate' photos taken around Old Phuket Town, met with police after their photos went viral in social media on Thursday (August 2).
Read more about the photos HERE.
Yesterday afternoon (Aug 3), a 26 year old man and 28 year old woman, that appeared in those pictures, presented themselves to the Phuket City Police. They told police that they weren't aware that the photos would be deemed 'obscene'.
But the man who posted the pics on his Facebook page has been charged with committing an offence of the computer Crime Act which 'involves import to a computer system of any computer data of a pornographic nature that is publicly accessible'.
He has been taken to the Phuket Provincial Court.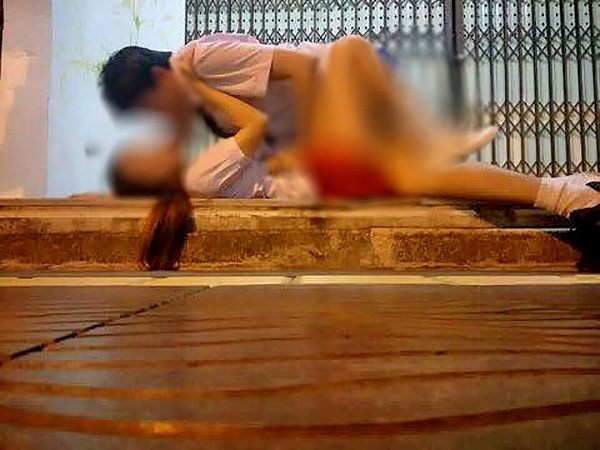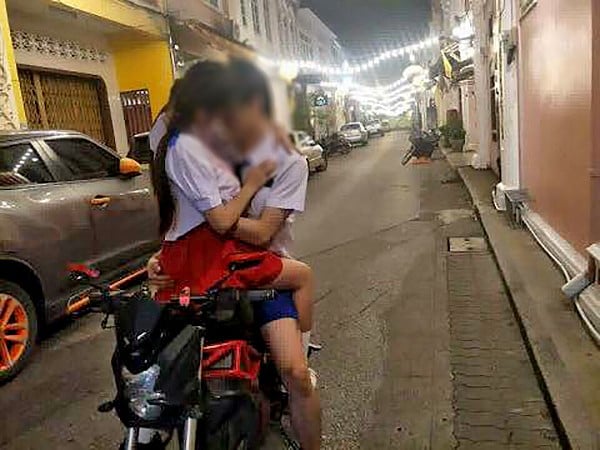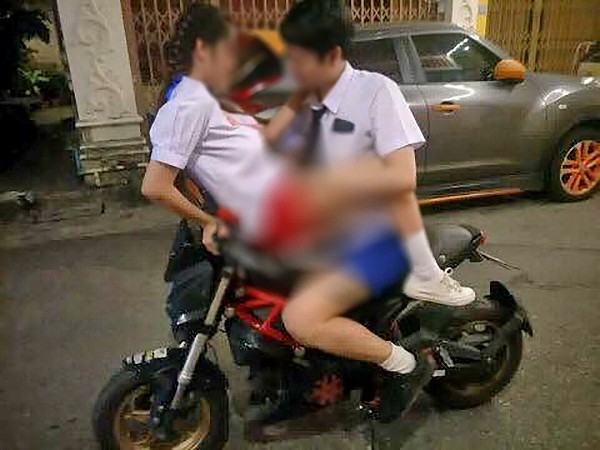 Keep in contact with The Thaiger by following our
Facebook page
.
Never miss out on future posts by
following The Thaiger
.
Dozens of Burmese, Thai workers demand back pay, benefits in Phuket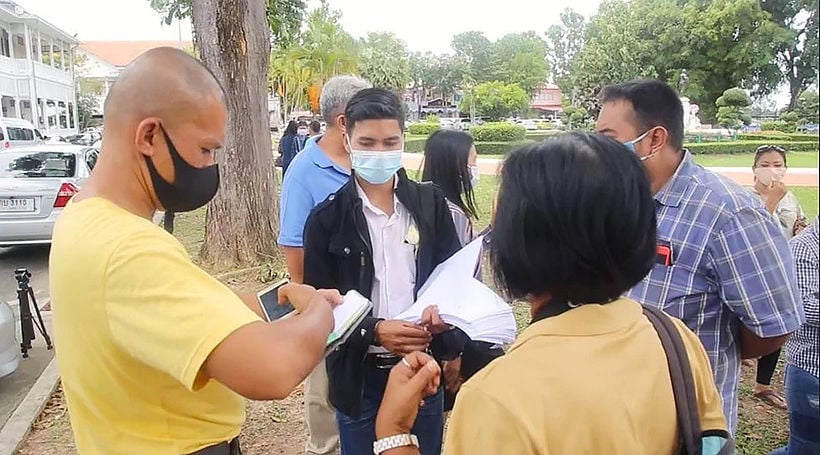 An estimated 100 Burmese and Thai workers went to Phuket Provincial Hall yesterday to report their employer for not paying them for 3 months, and to try and get some clarity if they still have jobs. They filed their complaint with the ombudsman's office and the Labour Protection Social Security Office.
27 year old Burmese national Min Thu Khu explained to reporters that the workers' predicament began in May, when many filed for the income support they are entitled to under the Social Security Act.
Section 33 of the act entitles employees to compensation during periods of work cessation at a rate of 62% of their daily wage. The entitlement is limited to a maximum of 90 days, which long since expired. Acccording to Min, many workers didn't receive their government payments.
"Until now, we still have not received any help."
He alleges that Tiger Group (nothing to do with The Thaiger), the workers' employer, which in normal times operates key nightlife and entertainment venues in the island's Patong district, have repeatedly delayed talks.
"We had another appointment to talk with them today, but they postponed it again until August 13. We want our employer to pay us employees our outstanding salaries. The employer has never come to ask us about this at all."
A legal representative from the Department of Labour Protection and Welfare's Phuket office soon arrived to speak with the group, according to The Phuket News.
"For this case, we need to talk with legal counsel and relevant officials first. The payments from the Social Security Office are still available, but as some of these workers have still not received their payments, we will have officials check what has happened with their claims, check the facts and speed up the process."
"Business operators must find ways to reduce costs, but if an employer finds it necessary to terminate employment, they must pay compensation as required by law."
"The current situation is still a concern for the coming months. Some places will remain shut down, others will close permanently. If the situation does not improve, business operators may have to lay off more employees."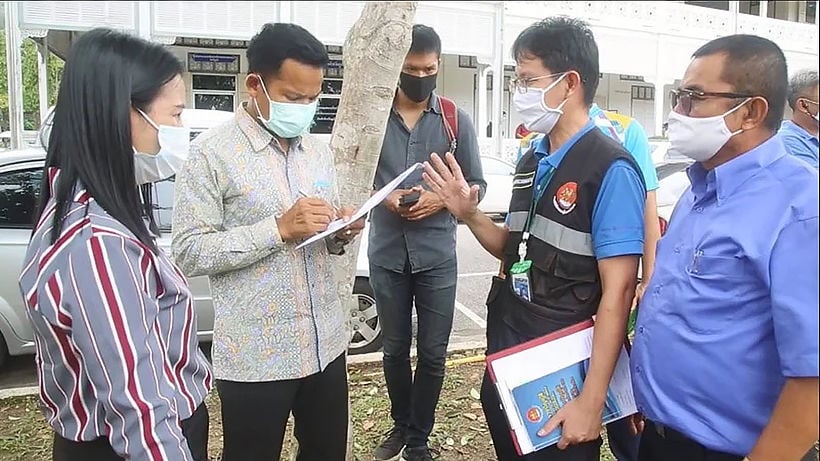 SOURCE: The Phuket News
Keep in contact with The Thaiger by following our
Facebook page
.
Never miss out on future posts by
following The Thaiger
.
Phuket may be chosen as test case in phased re-opening to foreign tourists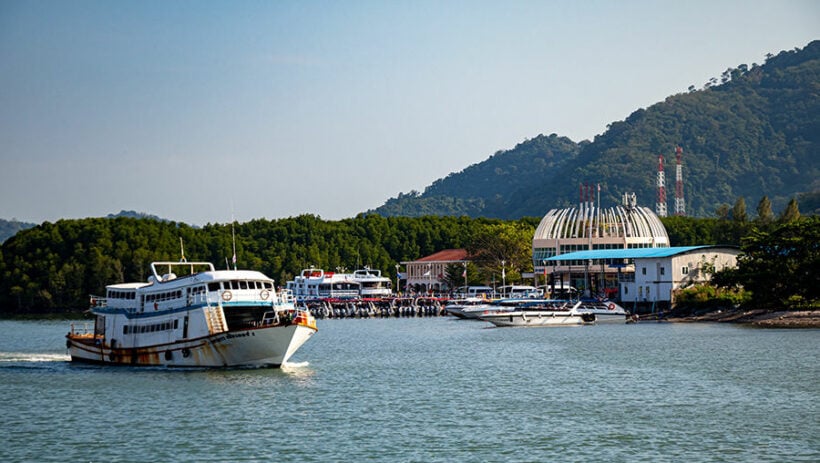 As the Tourism Authority of Thailand considers how the country might safely re-open its borders, the Bangkok Post reports that there are tentative plans afoot to kick off the project with Phuket, possibly in October. The director-general of the Department of Health, Panpimon Wipulakorn, says Phuket's position as a self-contained island means it would be easier to control any potential Covid-19 outbreak following re-opening.
During the peak of the initial wave of Covid-19 infections in Thailand, Phuket had the highest rate of infections in the country, per capita, mostly concentrated in the Patong and Bang Tao areas.
Meanwhile, TAT spokeswoman Thapanee Kiatphaibool says if Thailand does not open to foreign tourists during the last quarter of the year, the number of international visitors will plummet to less than 7 million for this year.
Most of those numbers were from the first 3 months of this year. During the first half of 2020, that number was 6.69 million, down 66% compared to last year. There has been some minor relief provided by domestic tourists, particularly in the recent holiday long weekend, but the effects of the pandemic are still very much evident in the travel and tourism industry. The TAT forecasts this year's revenue to be down to 1.23 trillion baht, nearly half of last year.
The government recently announced phase 6 in the gradual re-opening of the Thai borders. This grants entry to the Kingdom to additional categories of foreigners, including film crew, medical tourists, and Thailand Elite Visa holders. This has led to an increase in the need for Alternative State Quarantine facilities, with several hotels in Bangkok and Phuket putting themselves forward for consideration. The TAT says those entering the country on flights to Phuket will be taken directly to an ASQ facility, adding that foreign travellers could be allowed in from October.
SOURCE: Bangkok Post
Keep in contact with The Thaiger by following our
Facebook page
.
Never miss out on future posts by
following The Thaiger
.
Korean man in Phuket suicide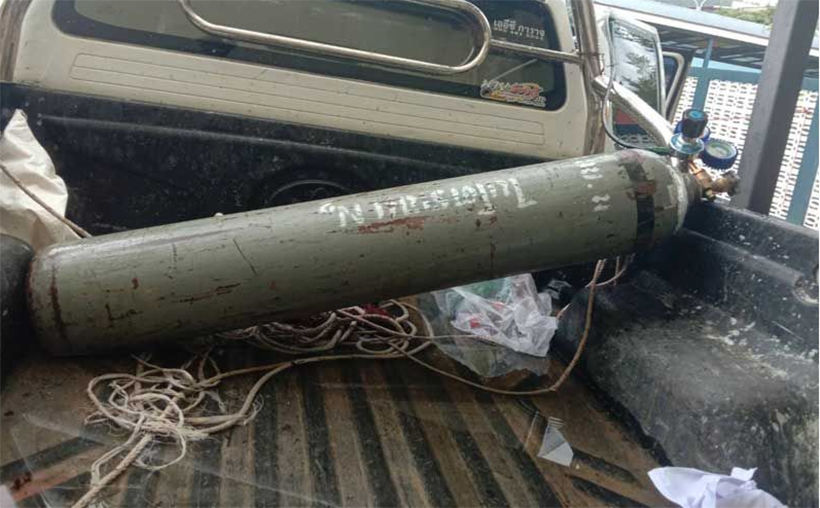 In an apparent suicide, the body of a South Korean man was found in a pickup truck in the city district of the southern resort province of Phuket yesterday, his head covered in a plastic bag. Police found the white pickup, with Phuket licence plates, in the car park of the Golden Triangle Been Co. in tambon Vichit after being alerted at around 11:40am.
The body of the 40 year old man, whose name is being withheld pending notification of relatives and the South Korean embassy, was found in the driver's seat. He was wearing a black T-shirt and jeans and his head was covered with a plastic bag held in place with adhesive tape around his neck. Police say a tube, connected to a nitrogen gas tank in the back of the pickup, was inserted into the vehicle with the end attached to the plastic bag. A letter in Korean was found in the vehicle.
An official at the Phuket's South Korean consular office translated the letter, which was an apology to his family and girlfriend, saying he had tried his best but had not succeeded and that he wanted "to take a rest now".
Security camera video showed the man drove from his house in Vichit to the company, where he worked as an international marketing manager, at around 7:35am. After parking the truck, he got out to smoke a cigarette. He later got back in and busied himself in the truck for about 17 minutes.
Police say the man might have been suffering from stress due to personal affairs or work. His body was sent to Vachira Hospital for a post-mortem examination.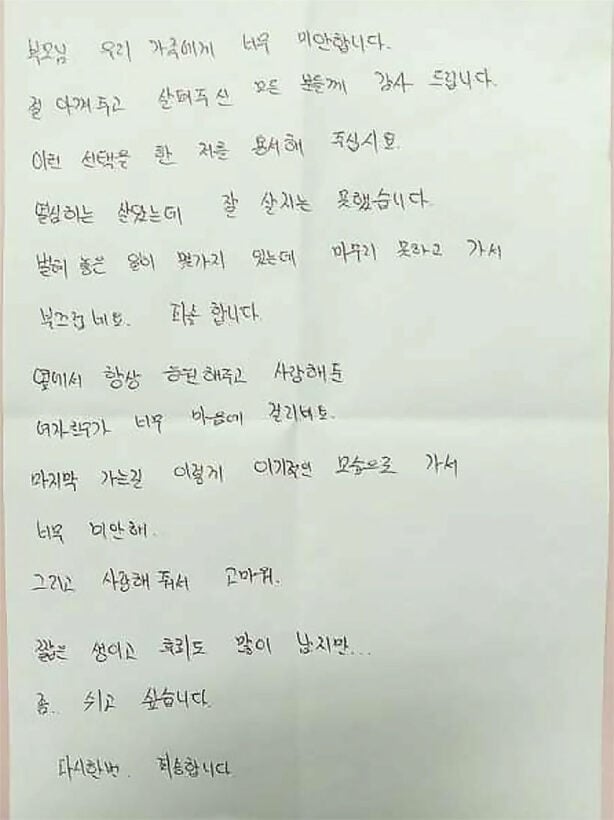 SOURCE: Bangkok Post
Keep in contact with The Thaiger by following our
Facebook page
.
Never miss out on future posts by
following The Thaiger
.