Phuket
Drunken tourist rescued at Karon Beach after swimming in red flag area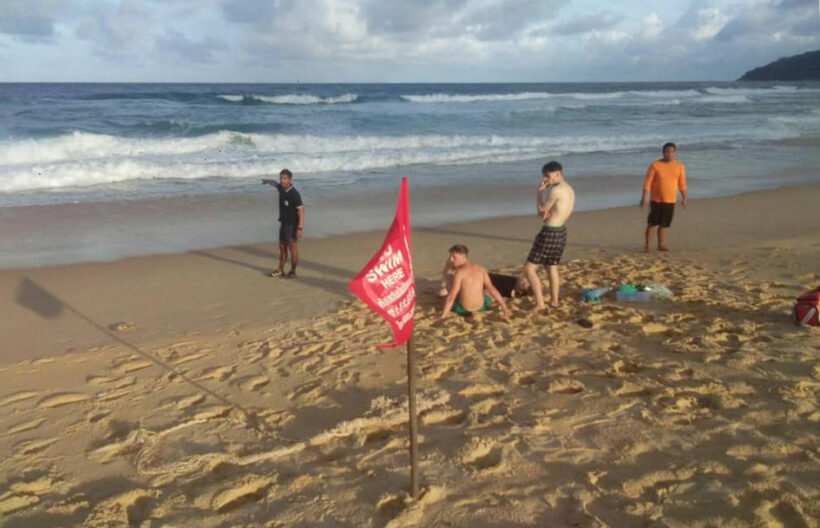 PHOTOS: Phuket HotNews
Earlier today, the Karon Tourist Assistance Centre was contacted by a hotel reporting a tourist who was in trouble while swimming off the beach, near the Naga (snake) statue area. The area is notorious for dangerous rips on some days during the monsoon season.
At the scene Foundation responders found two foreigners, whose nationality wasn't clear. They were on the beach whilst another man was struggling to stay afloat off shore.
They rushed to help him and managed to pull him back to shore. He had swallowed some water and was in an "exhausted" condition. The man received first aid treatment from Foundation volunteers before being transported to Patong Hospital.
The three tourists, aged about 22, are staying in The Yama near Kata Beach and admitted they were drunk before travelling to Karon Beach, when they decided to go swimming.
There were red flags placed along the beach. Everything as OK until one of them ended up in a strong rip current and was swept out to sea. The other two tried to help but couldn't so they screamed for help from the hotel who contacted the Tourist Assistance Centre.
SOURCE: Phuket Hotnews