Phuket
Thai Police target source of human trafficking from Myanmar, but exclude Rohingya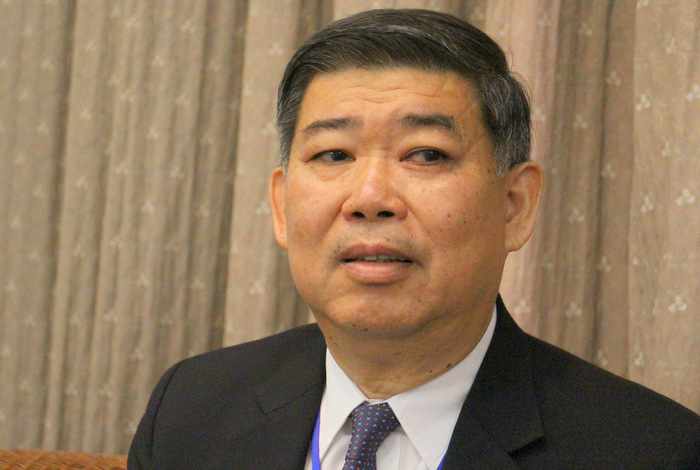 PHUKET: The Royal Thai Police have asked their Myanmar counterparts to launch a public-awareness campaign to make Myanmar nationals aware of the dangers of slavery by accepting to work illegally in Thailand.
Royal Thai Police Assistant Commissioner-General ML Pansak Kasemsant announced the news yesterday at the Thailand-Myanmar Bilateral Meeting on Strengthening Law Enforcement and Criminal Justice Co-operation in Combating Trafficking in Persons.
The four-day international conference, which is being held at the Phuket Cape Panwa Resort, began on Monday and is scheduled to conclude tomorrow.
The public-awareness campaign aims to stop people in Myanmar from voluntarily seeking illegal work in Thailand, explained Lt Gen ML Pansak.
"The problem we [Thai police] always encounter is that human-trafficking victims decline to give information to us," he said.
"They have good reasons for this, but without us knowing, there is little we can do to improve their situation. We cannot even identify the traffickers."
The campaign, if launched, would also explain all the benefits Myanmar nationals receive if they work legally in the Kingdom, Lt Gen ML Pansak said.
"If we can get cooperation from Myanmar to explain this to their nationals, I think the problem could be resolved," he added.
ROHINGYA IGNORED
However, the plight of thousands of Rohingya who have fled persecution in Myanmar, and landed on Phuket and elsewhere along the Andaman coast, remains unresolved.
Brig Gen Win Naing Tun, the Head of the Anti-Trafficking in Persons Division, Joint Secretary of Central Body for Suppression of Trafficking in Persons (CBTIP), Myanmar Police Force, dismissed that Rohingya were of any concern to Myanmar officials.
"Rohingya are not Myanmar nationals. They are people who live in a neighboring country," he said through a Thai translator.
Brig Gen Win Naing Tun warned the Phuket Gazette to not ask further about the issue.
"It might affect relations between the two countries," he said.
He declined to comment further.
Gen ML Pansak, however, was more positive in his approach to the subject.
"We are still trying to talk about this," he told the Gazette. "This conference is focused on human trafficking, and the Rohingya issue has not been discussed at this forum before."
"By internal convention, we are supposed to return refugees to their home countries, but with Rohingya we cannot do that, so we have to relocate them to displacement shelters.
"The UNHCR and the IMO* are helping in providing care for them while the Thai government provides food and shelter, and it will remain that way until another country accepts them or another solution is found."
PROGRESS
Gen ML Pansak pointed out that the conference between the Thai and Myanmar police had made some progress to stem the tide of human trafficking from Myanmar.
"The good news is that the deputy commander of the Royal Thai Police Foreign Affairs Division, Col Khemarin Hasasiri, will be stationed as Coordinator of Human Trafficking and Migrant Labour in Myanmar from September," he said.
"This should help us in our efforts to target human traffickers – and those being trafficked – at their point of origin."
Gen ML Pansak added that while the international police conference was being held in Phuket, another conference between the Thai and Myanmar labor ministries was taking place in Bangkok.
"Senior officials from the Ministry of Labor are also tackling the issue of human trafficking at that conference," he said.
WATCHLIST
Despite Thailand's recent efforts to counter human trafficking – namely thanks to campaigns carried out by the National Council for Peace and Order (NCPO) since the junta seized power on May 22 – the country will remain ranked by the United States as among the worst for human trafficking until at least next year.
Thailand was downgraded to Tier 3, on par with Malaysia and Gambia, in the US State Department's Trafficking in Persons (TIP) report earlier this year for failing to take steps to prevent human trafficking (story here).
The move could trigger sanctions by the US.
"I went to the US two weeks ago to explain how Thailand is trying to take action against human trafficking, including the setting up of one-stop migrant worker registration centers," Gen ML Pansak told the Gazette.
"We received good feedback from them, but we were told the Tier 3 status could not be upgraded immediately. We have to wait until next year, when they consider Thailand's status again.
"The best we can do for now is to keep trying to prevent human trafficking from happening in Thailand."
Central to Thailand being downgraded to Tier 3 was that Thai officials did not include any mention of Rohingya in its report to the State Department, as apparently Thai officials did not consider the refugees to be victims of human trafficking (story here).
Contributing to the downgrade were media reports that Thai officials were implicated in allowing Rohingya refugees to be sold into the hands of traffickers to be smuggled across the southern border to Malaysia (story here).
That issue was not mentioned at the conference yesterday.
* The United Nations High Commissioner for Refugees (UNHCR) and the International Maritime Organization (IMO) have launched a joint campaign to set guidelines in providing assistance to persons rescued at sea (click here).
— Saran Mitrarat