Special report: Phuket foreigners losing homes to con men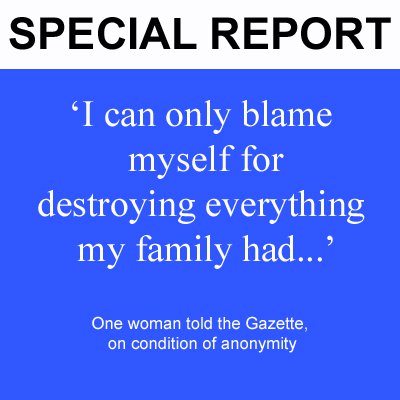 PHUKET: Phuket homeowners are a prime target for regional fraud gangs that leave their "marks" heartbroken and penniless, with wives of wealthy foreigners often falling victim.
Reports of people being cheated out of tens of millions of baht in such scams are rife on the island, but the victims are often too ashamed to come forward to warn others.
Under condition of anonymity, one victim has come forward to tell the tale of how in just a single day in June she was duped out of the 12 million baht house she owned with her foreign husband in Chalong. The woman hopes her story will serve as a cautionary tale to others who might likewise be taken advantage of.
The story began when she was contacted by a man who claimed he wanted to rent a vacant home belonging to her sister, who was living abroad with her foreign husband.
"He got my number from a sign advertising that my sister's home was for rent, even though a foreign tenant was staying there at the time. He also told me his boss was interested in renting a luxury home with a nice view and swimming pool," she said.
"My home met his boss's requirements exactly, so I suggested I might be interested in renting it – for the right price. In retrospect I wonder if any of my friends informed him that I had a big house."
"Even though I offered to rent my house at [at the very high rate of] 150,000 baht per month, he was still interested. The next day he came to inspect the home where my family and I had been living since 2005."
"Then he drove me to a hotel in Kata to meet his boss, a wealthy Chinese man. He was with another man, his manager, in the room. The wealthy man said he was interested in renting my house and would pay me for the whole year in advance."
"Later they had an argument, with the Chinese man blaming the manager for his loss of 3 million baht while gambling. He said he wanted a chance to win his money back and had 10 million baht ready to wager. He opened his bag to display large sums of cash before leaving the room."
"After the wealthy Chinese man left, the manager said his boss was always losing large sums by gambling and that he was easily cheated, yet he insisted on continuing to play."
"Later, the manager brought a man he said was a 'gambling expert' into the room. During our conversation, they gave me a glass of water. As I had never gambled before, they taught me some basic ways of cheating. At the time I thought 'this is so easy a child could do it…how could that man have lost 3 million baht at something so easy?'"
"The wealthy Chinese man came back in the room with his bag, saying his wife was at the beauty salon but would arrive soon to discuss the rental of my home."
"In the room were the driver who brought me to the hotel, the manager, the gambling expert, the wealthy man and myself. A discussion ensued during which all four of us tried to convince the wealthy man to stop gambling, as he would just be cheated and lose his money again. But the wealthy man said it was his money and what he did with it was none of our business. Whether he won or lost was a matter of chance," she said.
After a verbal argument over the matter, the wealthy man said that if the four could raise 10 million baht he would play with them instead of going to a gambling den, she added.
"After the wealthy man went outside again, the manager suggested that the four of us come up with 10 million baht, cheat the man out of all his money, and divide up the winnings.
Since he continued to ignore our advice and swore at us, it would be better than having the man lose all of his money at some gambling den. We could then donate all the winnings to a temple," she continued.
"I seemed like everything was a blur as I withdrew my hand after shaking hands with them to seal the deal."
"The gambling expert said he had 4.5 million baht in the bank. The manager had more than five million baht, but the driver had only ten thousand. Then they asked me how much I had. I said I didn't have any savings and wouldn't dare to try to borrow money from anyone. They asked whether I had gold. I did, so I sold it for them. Then I withdrew all the money in my bank account for them."
"After we got the ten million, we gambled with the wealthy man, but because of my play we lost it all. They acted as if they were extremely stressed, especially the gambling expert who kept saying he would get in trouble with his wife," she said.
It took the group less than an hour to convince her to sign ownership of her house over to a loan company in order to raise money to pay back the money she had "lost" them, she said.
"I can only blame myself for destroying everything my family had. I can only hope and pray the police catch the gang members as fast as possible. Meanwhile I have to find 12 million baht, plus 360,000 baht a month in interest to the loan company, in order to get my house back. I don't know what to do as I don't have any money. All I can do is hope the gang is arrested and some of the money is returned to me," she said with tears in her eyes.
As she spoke to the Gazette she was still negotiating for time with the loan company so that she could find a new place for her and her family to live before the house would be seized.
"We lived happily as a family until they got hold of our house and left us with nothing but huge debts. It is so cruel," she said.
"For a month afterward, the manager and the driver kept calling me – morning, noon and night – to assure me that the manager would pay me back after completing a condominium deal in Australia. They tried to console me and I kept my faith in them," she said.
"A month later, in July, I realized that I had been deceived when the police called me and told me that a gang had defrauded me. I found out later that the gang kept contact with their victims for 45 days after cheating them," she said.
The police notification was not the result of good detective work, however.
"The police told me that one of the gang had contacted them and been asked to inform me that I had been duped. The police suspect that the three gang members had in turn been tricked by the 'wealthy man', who kept all the money for himself and disappeared."
"After I realized what had happened I went into a mental collapse and cried for days and nights. My husband was also in shock," she said.
"They did it together many times in Phuket. People lost 8 million baht in Rawai. Two victims in Kathu lost 15 million baht and 4 million baht, respectively. There are many more cases in which the amount was under one million. Many arreste warrants have been issued, but the polices still cannot catch them."
"I heard that people who got tricked by the same gang also drank water given to them."
"When they finish defrauding people they always disappear, but there are still many other gangs. Each group comprises four people. They always work the same way, contacting people who have put up signs advertising homes for sale or rent."
"Some people say that the victims like me are stupid, but they have not lived through my experience so they don't know. I may be kind-hearted and gullible, but I believe I was drugged as well," she said.
Provincial Police Region 8 investigating officer Lt Col Mechai Nokkaew said arrest warrants have been issued for three of four in the gang:
"The driver": Prasert Rattanaruengmorn, 41, from Trang
"The manager": Thira Thavorn, 50, from Phuket
"The gambling expert": Preeda 'Ti Surat' Lorsuchart, 49, from Nakhon Sri Thammarat
As for the "the wealthy man", police only know that his nickname is "Koh Kia" and that he is from Songkhla Province. As his real name is unknown, no warrant has yet been issued for his arrest.
Lt Col Mechai conf
— Atchaa Khamlo

Join the conversation and have your say on Thailand news published on The Thaiger.
Thaiger Talk is our new Thaiger Community where you can join the discussion on everything happening in Thailand right now.
Please note that articles are not posted to the forum instantly and can take up to 20 min before being visible. Click for more information and the Thaiger Talk Guidelines.