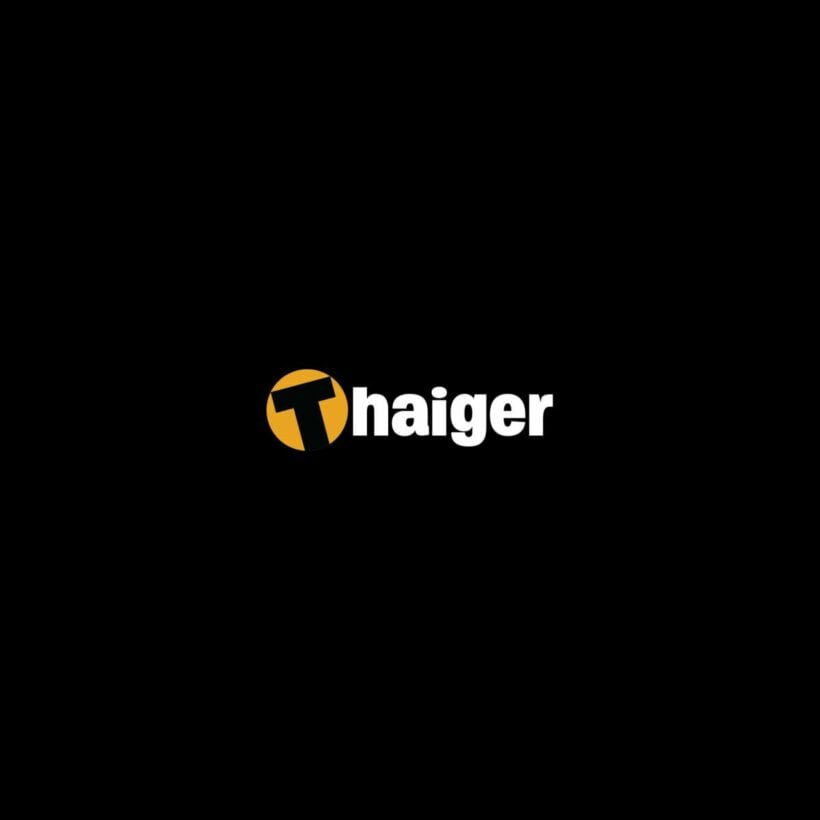 Phuket NEWS Hound
– A daily, pocket-sized packet of news from around the world, compiled by Phuket Gazette reporters for foreigners who want it short, sharp and straight to the point.
PHUKET: More than 3,000 big bikers from across Thailand and nearby countries will gather in Phuket during 'Phuket Bike Week 2010' and celebrate the Thai Water Festival of Songkran, Phuket Deputy Governor Teerayut Eamtrakul, announced yesterday.
This year Bike Week will take place April 8-13, with the Songkran festival starting on the 13th and running through the 15th.
The main organizer of Bike Week, Witaya Singkara, stressed the highlights of the event, which include the bikers' carnival and 210 bikes displaying the shape of (the year) '2010' on the soccer field bordering Patong Beach.
Training for big bike Highway Police Volunteers will also be arranged during the week, Mr Witaya explained. Other activities will include Bike Week exhibitions, Miss Phuket Bike Week contests, and concerts.
According to the Thailand National News Bureau, the local organizer estimates there will be over 700 million baht in circulation during the Songkran Festival in Phuket this year.

More bombs in Bangkok, Phuket quiet
The Nation
Shortly before 7pm yesterday, an M67 grenade was lobbed at the Army-run Channel 5 television studio, wounding seven people, four of them seriously. Two of the wounded were soldiers guarding the compound.
At about 9.30pm, an M79 grenade was fired into the state-run NBT (Channel 11) studio located on Vibhavadi-Rangsit Road.
The bomb exploded at the tent where soldiers were on guard, wounding four of them. They were taken to Phra Mongkut Hospital. Police investigators said the grenade might have been tossed from the elevated tollway in front of the TV station.
Yesterday's attacks coincided with a march by the red-shirt protesters earlier in the day to several locations in Bangkok to force soldiers stationed temporarily there to move out.
Last night's blasts against TV stations followed a bomb explosion inside the Customs Department compound in Klong Toey District at about 6 am, damaging glass windows and a van parked nearby.
The casualty toll from yesterday's attacks was the highest since four grenades were fired on March 12 into the First Infantry Regiment base, wounding two soldiers. It was followed by a series of grenade attacks targeting government buildings like the Defense Ministry, the National Anti-Corruption Commission and the Public Health Ministry.
Meanwhile, Phuket, like all other Thai provinces outside the 'Greater Bangkok' area, has remained calm, with no protests, bombs, or other events or activities designed to express dissatisfaction with the current government.

Thai protesters trying to turn military
BBC
Thailand's anti-government protesters yesterday massed at eight points in the center of the city. Troops have reportedly abandoned some of their positions after threats to tear down barbed-wire barricades.
The government has extended special security legislation and brought in extra troops to man check-points.
"We will meet with the military and police in a spirit of friendship, and talk with them to convince them to return to their barracks, and invite them to join us in calling for democracy," said protest leader Veera Musikapong early yesterday.
Another leader, Nattawut Saikua, shouted to the crowd: "If we lose, we will probably go to jail. If we win, then we get a democracy back."
The BBC's Rachel Harvey in Bangkok says the protesters are no nearer their stated goal of forcing fresh elections, but there is no sign of them giving up either.

Peaceful Thai protests good for economy
The Jakarta Post
Analysts say protest leaders in Thailand are facing a dilemma: either maintain their non-violent approach and fail to rattle the government, or raise the ante and risk sparking clashes that could cost them their fast-growing support and credibility.
The lack of violence combined with PM Abhisit's steadfast military backing has encouraged foreign investors lured by cheap shares with high dividend yields to pour into Thailand's stock market in recent weeks.
On Friday, foreigners bought Thai stocks for a 24th straight session, spending a net 1.01 billion baht. They have purchased about 47 billion baht since February 22 as hot money continues to flow into regional bourses.
Thai Finance Minister Korn Chatikavanij says capital inflows into the Thai bourse should continue for the foreseeable future, although any escalation in political tension could trigger outflows.
— Gazette Editors
Want more from the Thaiger family?
📱 Download our app on Android or iOS for instant updates on your mobile
📧 Subscribe to our daily email newsletter
👍 Like/Follow us on Facebook
🔔 Subscribe to or Join our YouTube channel for daily video updates
Fishermen find space debris off the coast of Phuket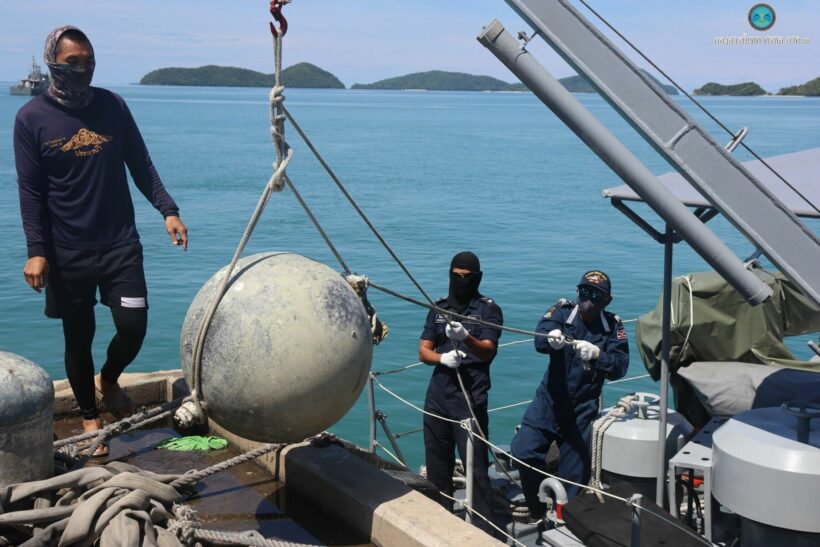 Local fishermen found space debris, possibly from a satellite or space shuttle, on the seabed just 6 metres below the surface by Koh Ael in Phuket. At first, no one knew exactly what it was.
Specialists from a Navy explosive ordnance disposal unit were first called to look at the round, hollow metal object which was about 45 centimetres in diameter. 3rd Naval Area commander Vice Admiral Choengchai Chomchoengpaet told reporters at a press conference that the team took photos of the object and found it appeared to be a rocket fuel tank, possibly used to launch a satellite or shuttle into space. He said it matched photos online.
Both the Geo-Informatics and Space Technology Development Agency, or GISTDA, and the National Astronomical Research Institute of Thailand, agree that the object was most likely a fuel tank for a rocket.
Since the fuel tanks usually contain harmful chemicals like ammonia or hydrogen, divers examined the space debris to make sure there were no chemical leaks before bringing the object to shore and taken to the navy headquarters. The space debris will be taken to the GISTDA to be studied.
"If other objects similar to this one are found elsewhere, people should not touch them. They could contain hazardous chemicals. They should immediately inform Region 3 Thai-MECC or local officials."
SOURCE: Bangkok Post
Want more from the Thaiger family?
📱 Download our app on Android or iOS for instant updates on your mobile
📧 Subscribe to our daily email newsletter
👍 Like/Follow us on Facebook
🔔 Subscribe to or Join our YouTube channel for daily video updates
Phuket police search for foreigners who were seen drinking beer at a restaurant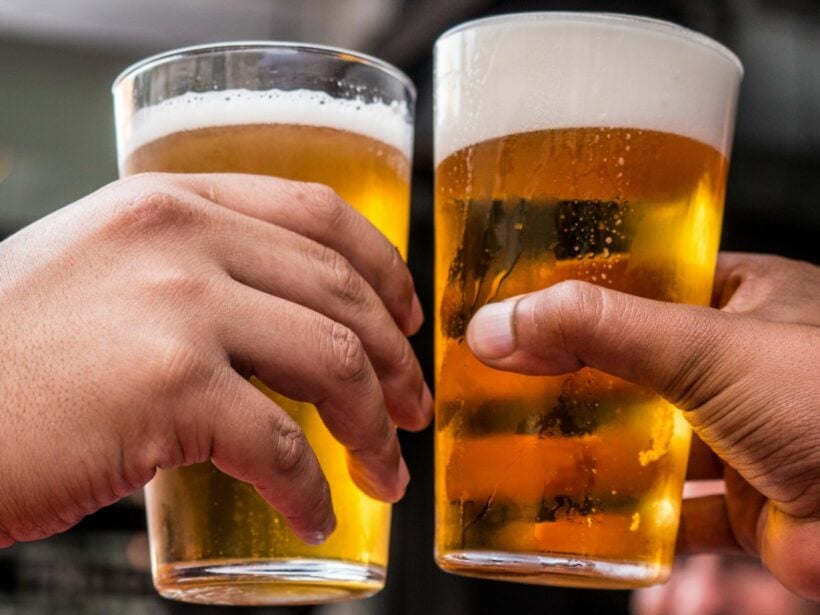 Phuket officials are serious about disease control orders banning parties and gatherings with friends, especially when alcohol is involved. They're so serious, that apparently they're searching for 4 foreigners who were seen drinking beers at a restuarant in Rawai.
Police raided the restaurant yesterday at a complaint from a woman who works for the local district office. She was out on a campaign pushing for locals to wear face masks when she noticed that some people were sitting at the Roxanne restuarant, having a beer. Photos as well as a video was sent to the police showing a group of 4 foreign men and 2 Thai women sitting at the restaurant together.
Along with police officers, local officials from the Muang District Office and Rawai Municipality showed up to the restuarant. Reports say the men were seen driving off on motorcycles just as as the team of 10 officers and public officials arrived. The beer was still on the table when police arrived.
Officers took the owner of the restaurant and 4 of the employees to the Chalong Police Station. The owner is facing charges of breach of the provincial order banning the sale of alcohol and allowing the consumption of alcohol on the premises.
Just last week, police raided a home in Cherngtalay, breaking up a gathering of 6 people. 2 men from the UK who work in Phuket were taken to the police station and fined 6,000 baht whilst police were still waiting for another 4 people to present themselves at the police station.
As part of the disease control measures to contain the spread of Covid-19, preparing Phuket for a possible Covid and quarantine-free reopening in July, officials have banned social activities and gatherings, with the expection of traditional events like funerals. Phuket authorities have warned that foreign residents who break the rules could be subject to being deported.
SOURCE: Phuket News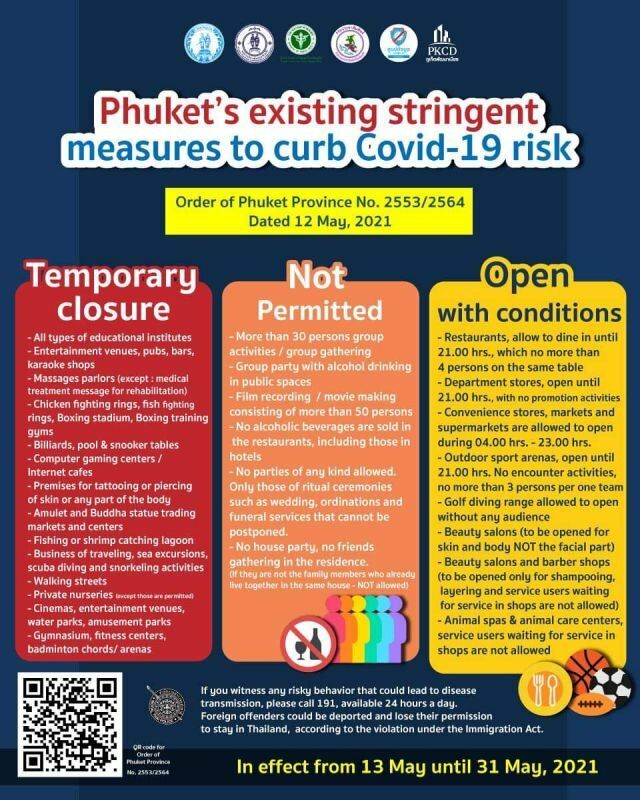 Want more from the Thaiger family?
📱 Download our app on Android or iOS for instant updates on your mobile
📧 Subscribe to our daily email newsletter
👍 Like/Follow us on Facebook
🔔 Subscribe to or Join our YouTube channel for daily video updates
12 Covid-19 violators busted drinking on Patong Beach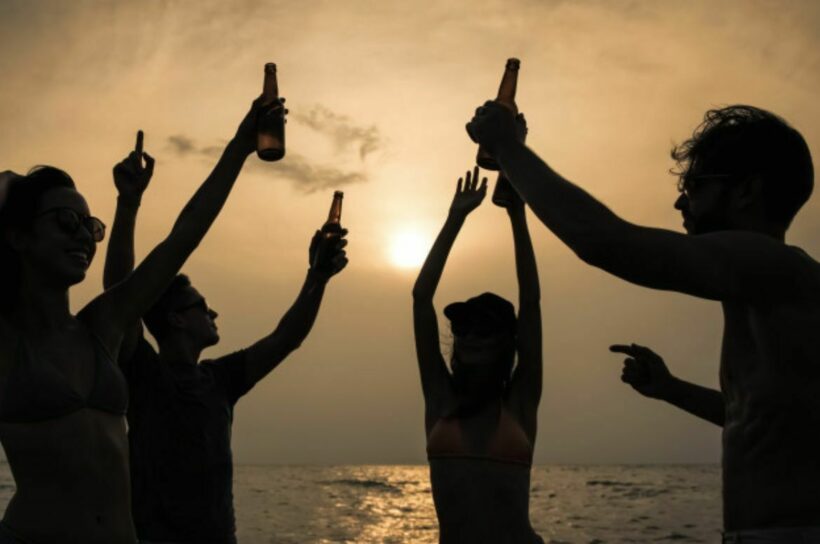 12 violators of Covid-19 restrictions, of Thai and foreign origin, have been arrested and taken into custody by police for gathering and drinking in public on Patong Beach. The Covid-19 measures currently in place in Phuket ban all get-togethers involving alcohol, limiting the number that can drink together to just 2 people. The group were arrested for violating this order and for drinking in public.
According to the police the group had 3 foreign men in it along with 5 Thai women and 3 Thai ladyboys, so for those keen at maths the details of the 12th person were not revealed. The Covid-19 rule violators were arrested Friday night in Patong on the walkway along the beach on Thaweewong Road, the popular beachfront road.
Police noted the specifics of their liquor stash, confirming that the group had 2 bottles and 8 cans of Thai beer, 2 imported beers, 4 wine coolers, 4 soda waters, and 2 bottles of Thai liquor. The stash was confiscated by the police.
The perpetrators were brought to Phuket town to the Phuket City Police Station. There they were met by the Phuket Vice governors and medical personnel from Vachira Phuket Hospital. The medics administered swab sample Covid-19 test to each member of the group of restriction violators.
The Vice Governor reminded people that these restrictions were put in place after more than 20 people tested positive for Covid-19 from a small group of people drinking together. That is why the regulations allow just two people together when alcohol is involved. He stressed that police and government officials have been instructed to crack down on violators to try to quickly curb the spread of Covid-19 for a chance at reopening to international tourism July 1st.
Officials asked the public to work together to attempt to eliminate the spread of Covid-19 in Phuket and instructed anybody who sees violators of the Covid-19 restrictions to contact the police immediately. Sentence and fine details were not yet available for the group of 12.
SOURCE: The Phuket News
Want more from the Thaiger family?
📱 Download our app on Android or iOS for instant updates on your mobile
📧 Subscribe to our daily email newsletter
👍 Like/Follow us on Facebook
🔔 Subscribe to or Join our YouTube channel for daily video updates