Phuket King's Cup – Racing Day One. Plenty of wind!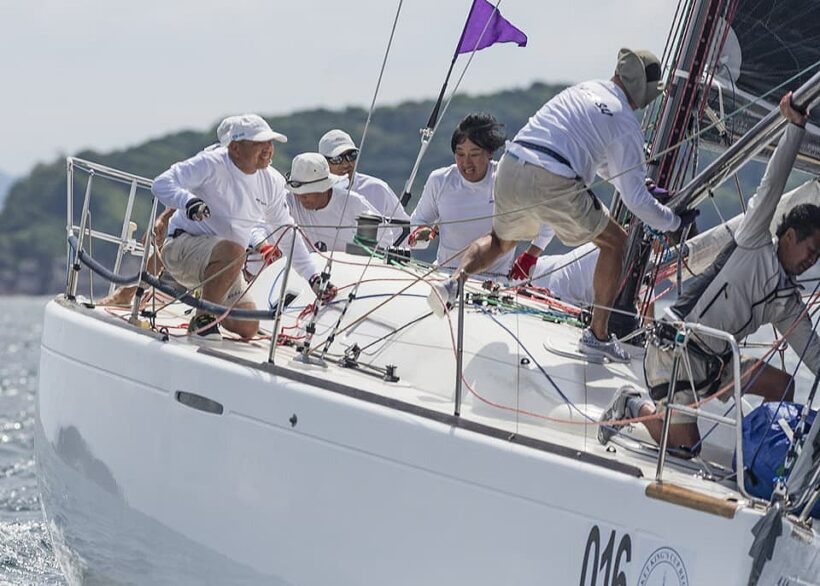 Plenty of wind on Day One and the rest of the week is shaping up well in the wind department.
Race Day One kicked off with some of the best conditions seen at the PKCR in recent years, winds around 19 knots and more of the same anticipated tomorrow. A total of 83 keelboats and multihulls took to the waves, which at times bordered on straight-up rough 'n' tumble with a few collisions.
Making hay while the sun shines, every class put in as many runs as possible. Many teams also put their faith in fast running today, and it was a gamble that paid off. Kevin Whitcraft's THA72 Thai team won the opening three races in IRC0. In IRC1, Japanese team Karasu and Singapore-sailed Loco shared a win each, before Yasuo Nanamori's team took the third race. IRC2, this year incorporating Open Charter, saw Peter Dyer's Kata Rocks (Madam Butterfly) winning all three races. Full classified results are available here.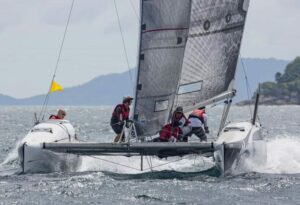 Jaray Tipsuk, Helmsman of Thai boat THA72, was still beaming after an exhausting day, saying, "Winds were very good, conditions were extremely fast all day. We've just bought a new jib so we're set up for very high speed, but we never tested it before! It's obviously performing well for us. Our team is very ready following an exhaustive practice schedule at similar speeds. We're fast reaching downwind, not so much when running."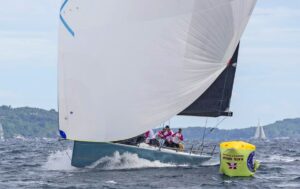 Ithinai Yingsiri, Skipper of Pine Pacific, which finished second in Premier Class behind rivals Antipodes, said, "This is the sixth year that Pine-Pacific, an X-Yachts X-55, has raced in the PKCR. However, most team members raced with 'Lawana', another famous Thai team boat for many years. We've won 1st in Premier Class for the last 4 years but were expecting a competitive year this year as we are racing against many good teams".
Kevin Whitcraft, speaking in his role as President of the Phuket King's Cup Regatta Organizing Committee, said, "The opening of the 31st Anniversary will be remembered for its gusting wind conditions which lasted throughout the day. In fact, you could say that today's opening day wind conditions were the stuff of dreams for sailors and spectators alike. On behalf of our officiating and organising teams, it's massively rewarding to be able to see such a large fleet made up of some of the biggest racing sailboats giving it their all in these challenging conditions".
Today's racing followed festivities last night wherein the flag was hoisted and the bell was rung marked the beginning of an epic week of King's Cup racing. Over 83 keelboats and multihulls from 20 countries split via 11 classes (and 71 dinghies) have joined the 31st Anniversary race, with more than 700 sailors and support crews joining the opening evening event following the ceremony.
In the Dinghy fleet competition, Jedtavee Yongyuennarn was quickest in the Optimist Boys, with Patcharee Sringam fastest of the girls. Keerati Bualong was victorious in Laser Standard, with Patteera Meeyousamen taking the 4.7 Class. Manat Photong achieved success in the Laser Radial while Adisak Kingkaew and Kanchai Wongpaduang won out in the 420's.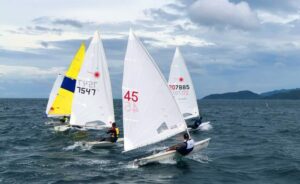 - Tanutam Thawan
Phuket: Persistent Python vs Dog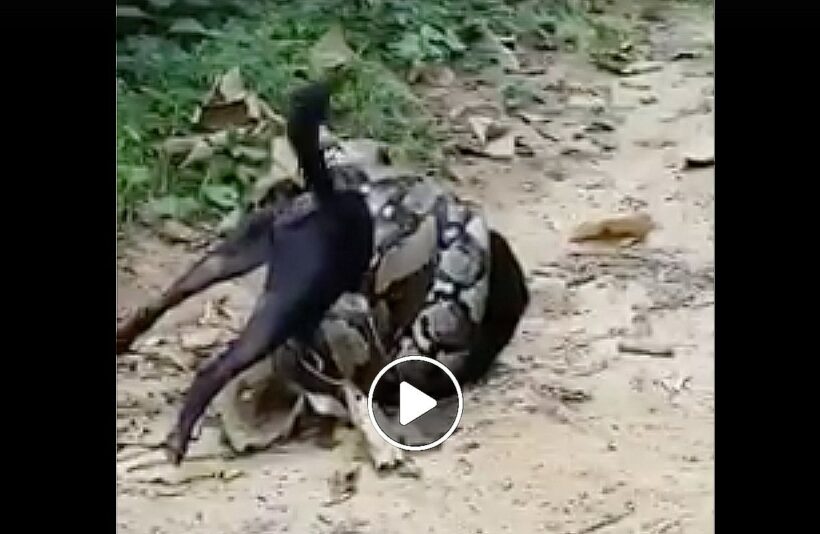 Today in Phuket.. Lucky dog. 😇.. My brother just told me this is actually at bangpae waterfall in Phuket.

Posted by Kim White on Thursday, June 21, 2018
Sansiri launches THE BASE Central – Phuket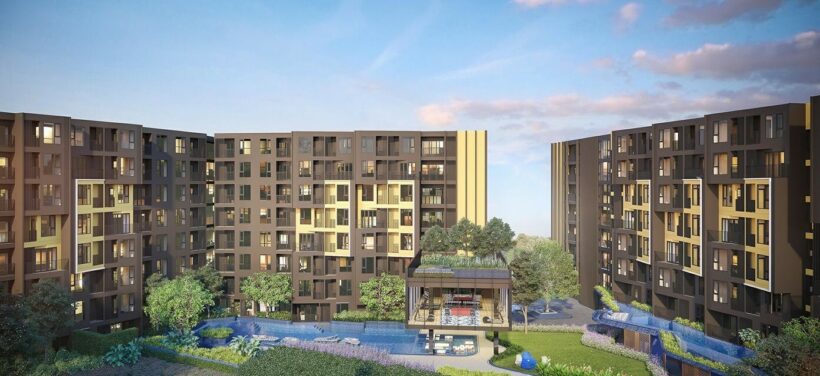 Sansiri launched another one of their 'BASE' branded condos with the launch of 'THE BASE Central Phuket'.
Quoting from their media release, "The design is influenced by an enchanting lifestyle where the native people and Chinese from across the seas come together to create the Peranakan culture under the new concept 'MARK MY BASE'."
Poomisak Julamaneechot, Vice Managing Director of the condominium development project, San Siri Public Company Limited says, "Sansiri has continued under The Base brand in Phuket by launching this new project 'The Base Central –Phuket' with a budget for construction 1,660 million Baht."
"The unique location at the heart of the island near Central Festival, and just one minute from the proposed new light rail station."
"The project is under the branding of 'Complete Your Living Experience'. The project will be available for initial registration and reservations on June 23-24 with prices starting from 1.99 million Baht."
Check out some more about the new project HERE. (In English and Thai)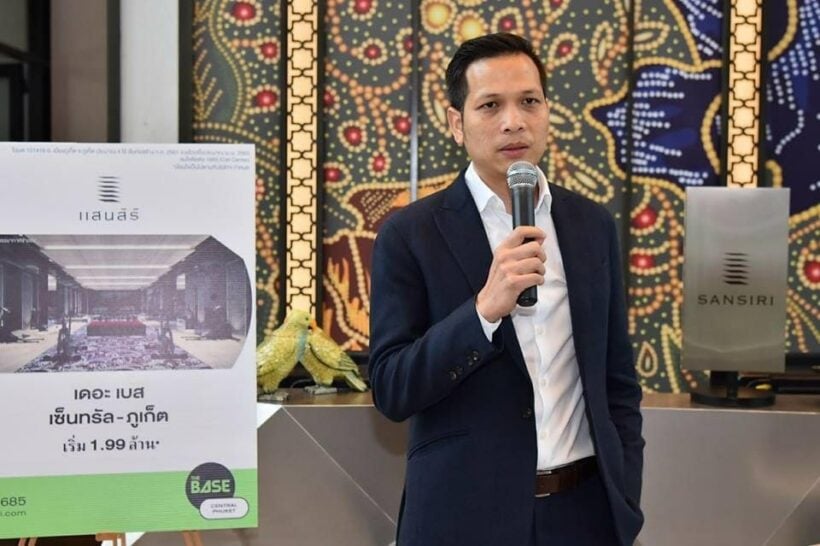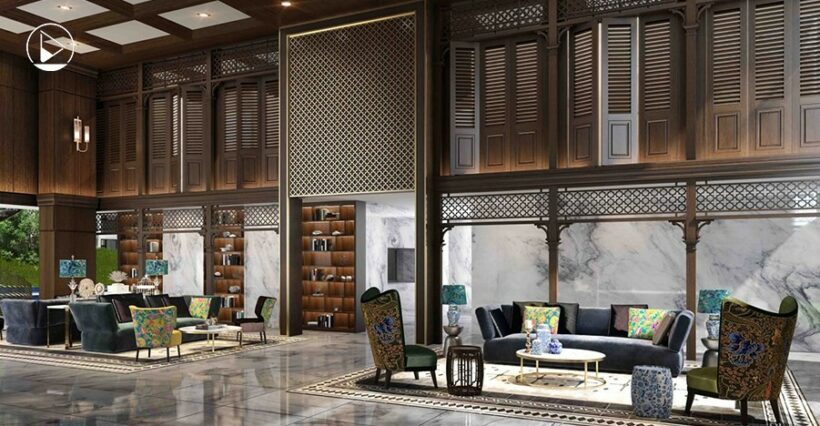 Krabi: Chinese tourist drowns at Railay Bay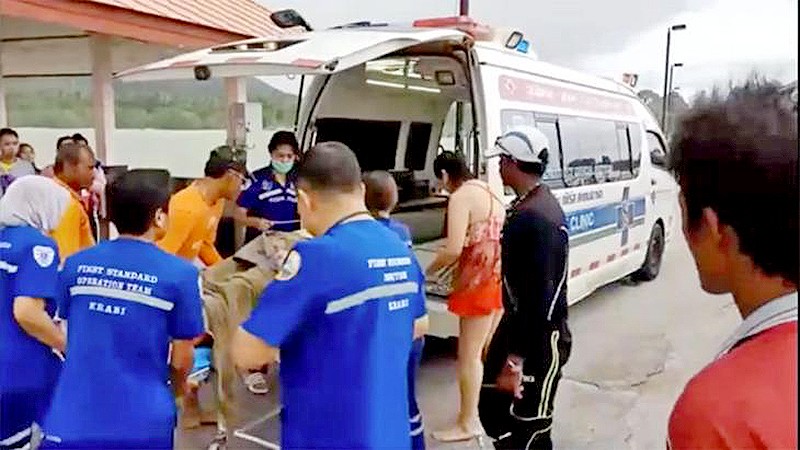 After all the heavy monsoonal weather along our coasts in recent days, we're lucky we haven't had more reports of risky swimmers getting into difficulty. Sadly, Krabi has reported a drowning.
Thai Rath reports that a 32 year old Chinese tourist staying in the Railay Beach area drowned after ignoring officials' warnings not to go into the water. The report says that the tourist had gone to Phranang beach where beach patrollers told him not to enter the water due to the high seas. He said he wouldn't and was just taking photos. Later he ventured into the waters without a life jacket where he quickly got into difficulty.
Fellow tourists, climbing groups, Park officials and staff from the First Standard Clinic in Ao Nang were all involved recovering Ma Xuxa from the waters at Phrasing Beach. Once he was back on shore CPR was applied in an effort to resuscitate him.
He was subsequently transferred by boat and ambulance to the Krabi Hospital. Medics continued to apply CPR during the journey but the man was pronounced dead upon arrival at hospital.
The Chinese Consulate has been advised of the incident.
SOURCE: Thai Rath HERE.