Koreans end up in hospital following Pattaya cross-cultural experience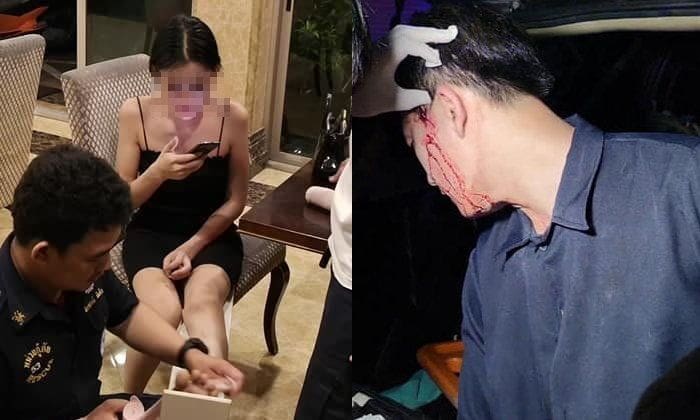 PHOTO: Sanook
Two Korean men have had a unexpected 'cross cultural' experience after an attractive woman agreed to accompany them back to their apartment in Pattaya.
We'll dispense with the long introduction because you've already guessed the punchline – the ménage à trois ended up being an all male affair.
Sanook has named the lady boy in the story as "Somchai" and said 'she' was about 22 years old.
A fight broke out in the Soi 1 room after the South Koreans realised Somchai was a 'he' (yes, we'd all like to see a photo of their faces at THAT moment). Somchai suffered a leg injury and the two Korean men were hit in the head.
Apparently all were reasonably drunk (allegedly) and the bloodied trio were assisted to the Muang Pattaya Hospital by the Sawang Boriboon rescue team.
Police have received an official report and promised to follow it up.
SOURCE: Sanook
Keep in contact with The Thaiger by following our
Facebook page
.
Immigration police arrest German man in connection with death of German woman in Pattaya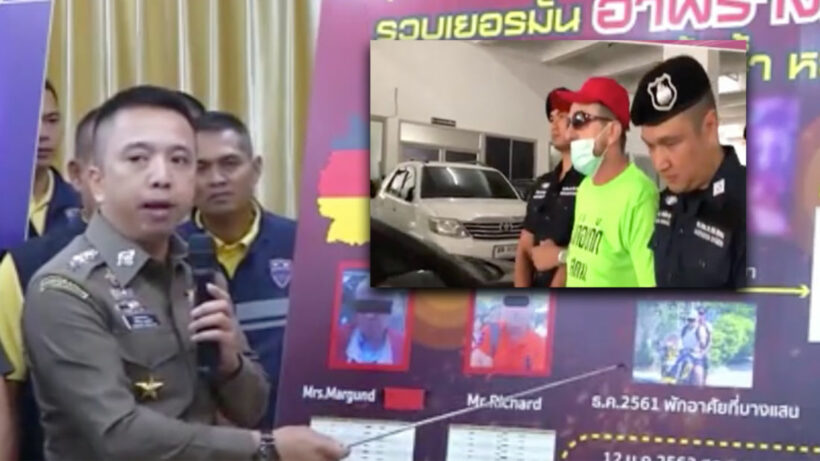 A German man who has overstayed his visa has been arrested in Pattaya in connection with the death of a German woman found dead in a canal in Chonburi province.
The Pattaya News reports the dead woman as 77 year old Marg und Schaefer and says she ran a bar with the man who was taken into custody on Tuesday.
The alarm was raised when Ms Schaefer's family in Germany contacted German police when they were unable to contact her. German authorities then contacted the police in Thailand, who tracked down the man after finding his visa had expired in June 2017. He is believed to be 52 years of age and known only as Mr Richard.
It's understood the arrested man is also facing fraud charges in his home country and fled to Thailand after allegedly conning several elderly women out of more than 6,000 euros.
Police have questioned his Thai girlfriend, who claims Ms Schaefer died in January after falling in the bathroom. She says Mr Richard then disposed of her body in a canal in Chonburi, adding that he had been spending the German woman's pension fund on a daily basis.
A warrant was issued for the man when Ms Schaefer's body was found in the canal on January 12 and he was eventually tracked down to a rented house earlier this week. He denies all charges against him.
It's understood the police will be using DNA testing to confirm how Ms Schaefer died.
SOURCE: thepattayanews.com
Keep in contact with The Thaiger by following our
Facebook page
.
International chess competition finishing in Jomtien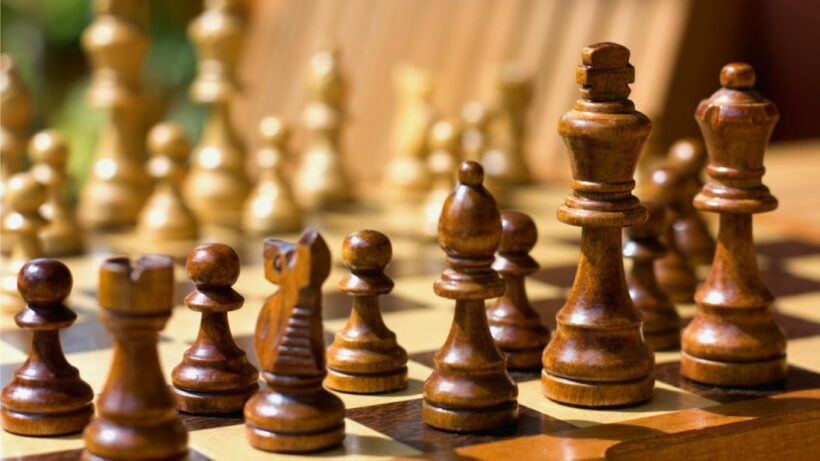 More than 300 youth and senior contenders from 42 countries are competing in the 2019 Thailand Pattaya Open Chess Championship, October 19-23 at the Bay Beach Resort in Jomtien.
The Thailand Chess Association is hosting the competition in association with 101 Chess Academy and Pattaya Chess Club.
The event follows the success of the Pattaya Rapid & Simultaneous Chess Festival 2019 earlier in October.
The closing ceremonies will be held at Bay Beach Resort, Jomtien on October 23.
SOURCE: thepattayanews.com
Keep in contact with The Thaiger by following our
Facebook page
.
The body of an unidentified foreigner found floating south of Pattaya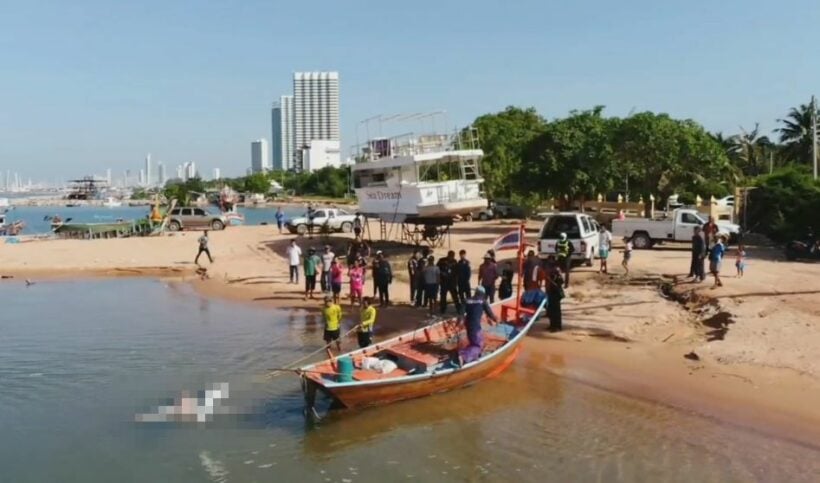 A fisherman has recovered a body, thought to be a foreigner, from the Gulf of Thailand off Sattahip.
Na Jomtien Police were notified of the body by 24 year old Teerapong Boonwat, a fishing boat captain plying the waters around Sattahip, south of Pattaya.
Mr. Boonwat had recovered the body found floating near Koh Ped (Duck Island), about three nautical miles from the Sattahip shore. Police and emergency responders rushed to the scene near Amparam Temple.
Police report that the male body appears to be a foreigner aged around 40 years old with a beard and little head hair. He was wearing a white T-shirt, long jeans and black sneakers.
No identification was found on the man. It is believed that he had died at least 7 days before his body was found floating in the water. The police didn't state if there was any signs of foul play or the condition of the body.
Police are investigating the incident and reviewing missing person reports to establish identification.
SOURCE: The Pattaya News
Keep in contact with The Thaiger by following our
Facebook page
.