News Desk
Nakhon Ratchasima: Ten injured in Korat bus crash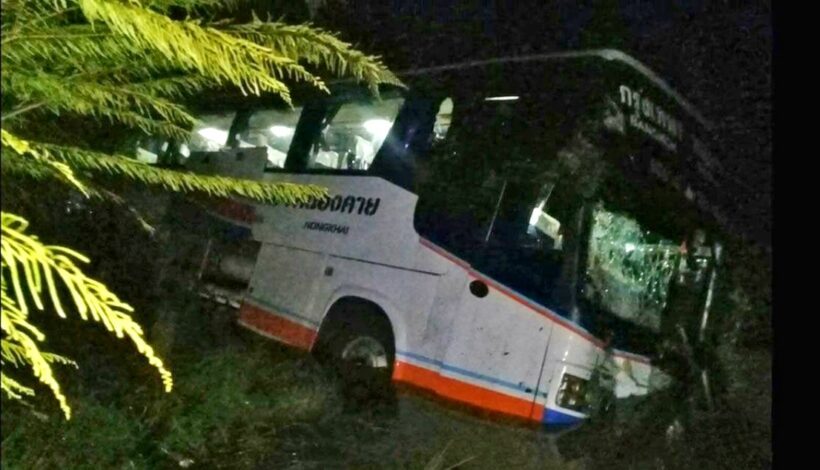 Another day in Thailand. Another bus crash. This time in Nakhon Ratchasima.
Ten passengers have been injured after a Bangkok-Nong Khai bus ran off the road in Nakhon Ratchasima's Sida district early this morning (Wednesday).
Police say the accident happened at 2.05am on the Mittraparp road. Ten passengers, who weren't seriously injured by the impact, were sent for treatment at the Sida District Hospital. The bus was transporting 30 passengers from Bangkok's Morchit Terminal to Nong Khai.
The bus driver, 33 year old Thongsak Chaikuad, claims that a truck suddenly changed lane, blocking his way, so he swerved to the left to avoid hitting it, causing the bus to run off the road.