Intrusive news reporter challenged at accident scene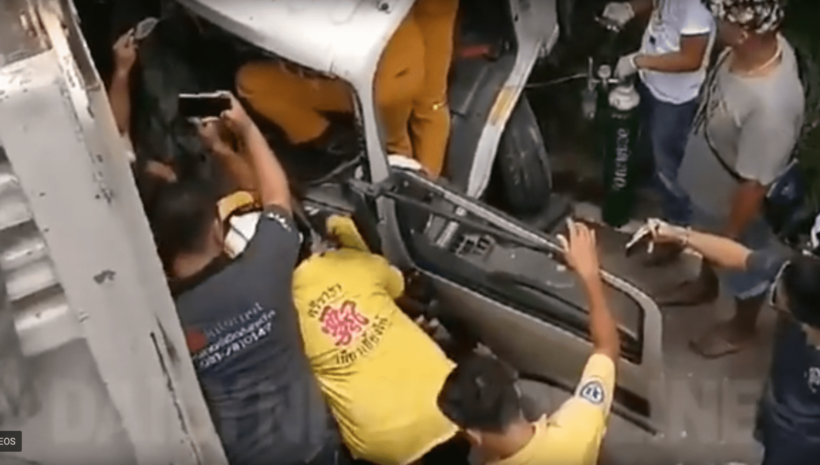 Nakharin Kaewchalerm from Sri Racha's Phiaw Yiang Thai rescue in Chonburi arrived at the scene of a truck collision. He said the driver was stuck in the cab and needed to be cut out and given urgent treatment.
Video footage shared online showed a TV news reporter lash out at a rescue medic trying to do his job at an accident scene.
When rescue arrived the news camera team were already on the scene filming and blocking his way. He had to push his way forward past a man with a camera who then got upset and aimed a blow at the back of his knee.
"Do these people have any humanity?" asked Nakharin who said it was his duty to help and he was only trying to do his job.
He questioned news organisation's voracious desire for footage at accidents that often hindered efforts to help victims at life threatening moments, reported Daily News.
SOURCE: Daily News
Keep in contact with The Thaiger by following our
Facebook page
.
Weather warning for summer storms in upper Thailand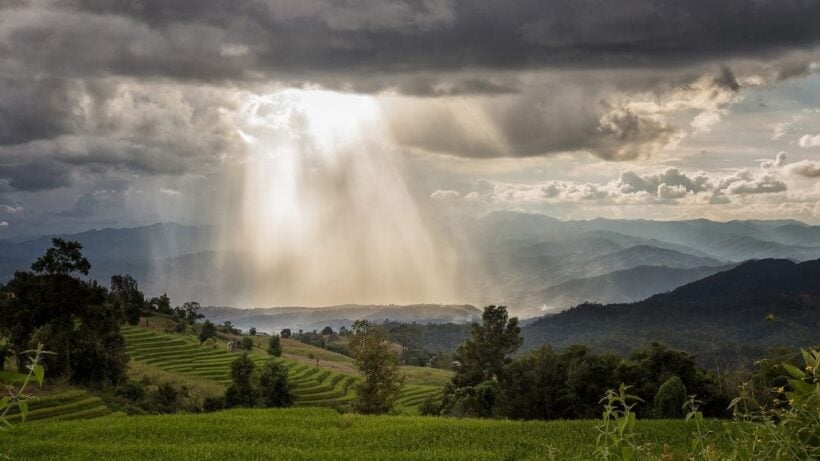 The Thai Meteorological Department has announced weather warnings for potential summer storms in upper Thailand.
They say a high-pressure system from China will extend to, and meet, the hot weather over upper Thailand.
"From March 31 – April 3, outbreaks of summer thunderstorms will be likely in the upper country."
Thunderstorms, gusty winds and hail are possible, first in the Northeast region and then East, Central and the Northern regions.
"Please stay safe from the severe conditions by keeping away from open areas, big trees and unsecured billboards whilst storms are brewing. Farmers are advised to prepare for crop damage."
Keep in contact with The Thaiger by following our
Facebook page
.
Pattaya's "sex gurus" ordered to remain in detention as they continue fight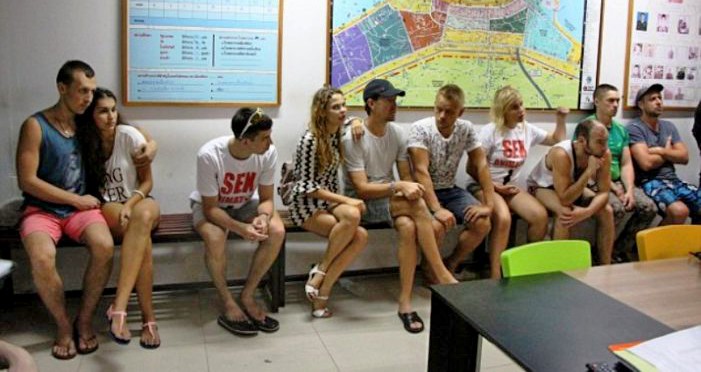 Ten Russian self-appraised 'sex gurus' at the centre of a sex-techniques course held in Pattaya in February have been ordered to remain in detention by the Pattaya Court.
The Thai News Agency are reporting that eight of the ten involved in offering the course appeared in court at the end of last week. The Court asked if they admitted their crimes – they all denied it. The eight also informed the Court that they had instructed lawyers to fight their cases. They were then taken back to jail to await their next day in court.
One person is charged with overstay, three with illegal entry and all ten, "working without a work permit".
They were arrested on February 26 in a Pattaya Sai 2 Road hotel where they were allegedly conducting courses on sex techniques to 43 Russians who had paid 20,000 baht each.
The group were led by 35 year old "Alex Leslie" and "Nastya Rubka". Nasty (aka Anastasia Vashukevich) later tried to trade her freedom for information about meddling in the US elections claiming she had connections with Russian oligarchs.
The location of Alex and Nastya is not mentioned in the TNA story but they are understood to remain in detention in Bangkok whilst investigations in to their claims continues.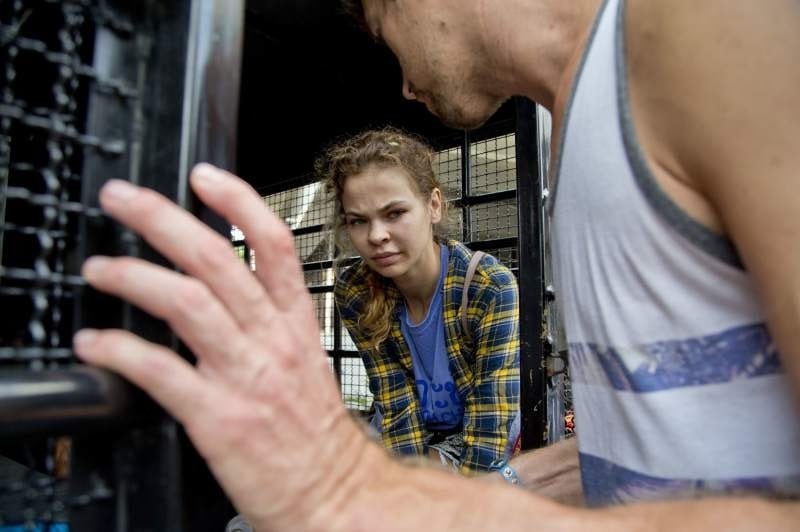 SOURCE: Thai News Agency
Keep in contact with The Thaiger by following our
Facebook page
.
"Not for sale at any price" – Mu Pa Academy VP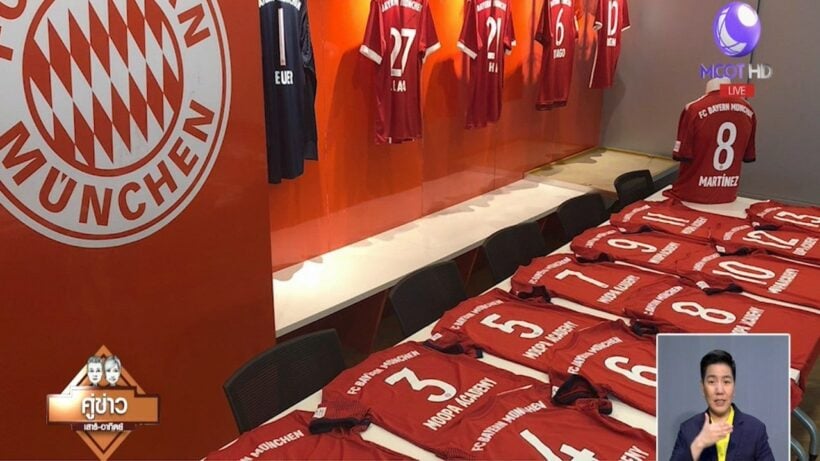 In the wake of 13 of their young footballers being rescued from the Tham Luang caves, TNA reports that some of the world's biggest football clubs are showing interest in actually buying the Mu Pa football academy.
But the club's vice president and manager Kittipong Intaechai says, despite the interest, his club is not for sale at any price.
Mr Intaechai notes the purpose of the academy is to help improve the lives of local boys in Chiang Rai through playing football, not to make money. Mr Intaechai is also warning the public about buying 'Wild Boar' souvenirs. In the aftermath of the rescue many souvenirs have been created that include the logo and name of the Wild Boar team.
"These have not been produced by the club but instead by people hoping to cash in on the back of the success of the rescue operation."
While none of the clubs supposedly interested in buying the Wild Boars were named in the TNA report, teams from the around the world have offered support and gifts to the boys following their rescue from the cave.
German Bundesliga champions Bayern Munich recently sent well wishes to the boys along with 13 replica jerseys which have 'Moopa Academy' printed on the back.
Manchester United previously invited the boys to their Old Trafford stadium and Carrington training base, while Portugal's Benfica has also offered the boys an all expenses paid trip to train at its academy in Seixal, near Lisbon.

ORIGINAL STORY: TNA
Keep in contact with The Thaiger by following our
Facebook page
.