News Desk
Chonburi: Emotions spill onto the streets during World Cup match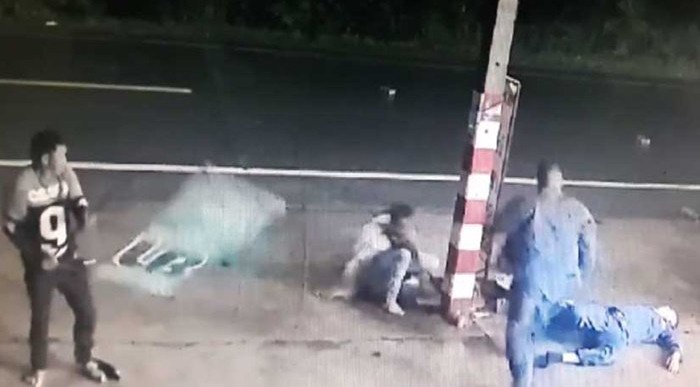 Where there's a World Cup match playing at a pub, there's going to be alcohol. And where there's long games there's going to be some pent-up emotions.
According to Sanook, violence erupted between a group of Thai and Chinese men during the Argentina vs Iceland World Cup match on Saturday night in Phanat Nikom, north of Pattaya and east of Bangkok.
CCTV shows the five men fighting at a restaurant near the Nawanghin intersection in Phanat Nikom, Chonburi. A Chinese man was knocked unconscious and taken to hospital.
When Phanat Nikom police arrived they found broken bottles, smashed glasses and blood. The victim had already been taken to the local hospital.
Witness, 23 year old Phimprapha, says all the men were plumbers and had arrived together. Tempers flared as disagreements over the football mounted as the game continued at 1-1. Three Chinese and two Thais started fighting, she says. They were all very drunk. A Chinese man called "Leo" started it, says the witness.
Police are investigating.
STORY: Sanook