News Desk
Chiang Mai: Thai shoe thiefs caught red-handed at Wat Doi Suthep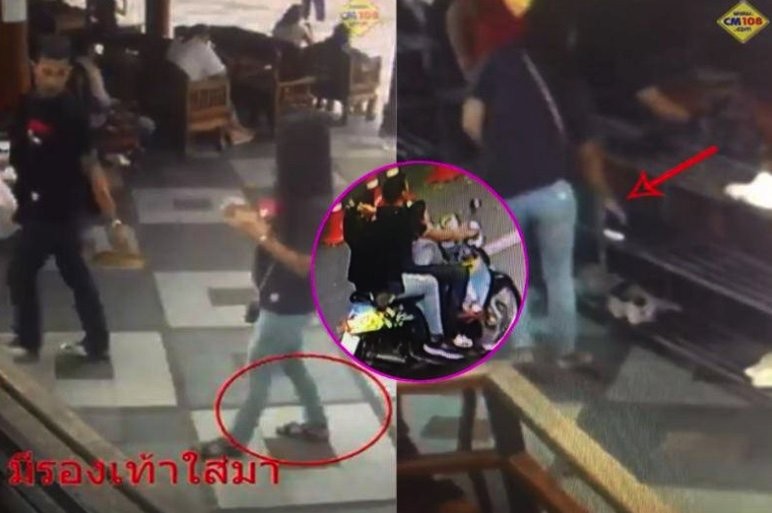 Uproar yesterday following video showing a Thai man and woman stealing a Chinese tourist's expensive shoes at Wat Doi Suthep in Chiang Mai.
Daily News reports that the mum and dad, with their child, were caught on CCTV at the temple. Mum takes off her shoes and these are put in a bag by the father. Then they come back and mum selects the best she can find – alleged to be a 3,500 baht pair of sneakers – from the rack. Then off they head home on a motorbike.
Tour Guide Pensri Chokchaimongkhonkit says it happened on Wednesday. Her tour group customer had to go back to the hotel without any shoes.
The guide says she wants the shoes returned by Saturday otherwise they're going to the police with the video evidence. (We suspect the police have already seen it – they use Facebook too!) Netizens have already roundly condemned the couple.
Watch the video HERE.
Story from Daily News.