News Desk
Bangkok: Thai passenger ends up with eye-liner pencil stuck in her eye after taxi accident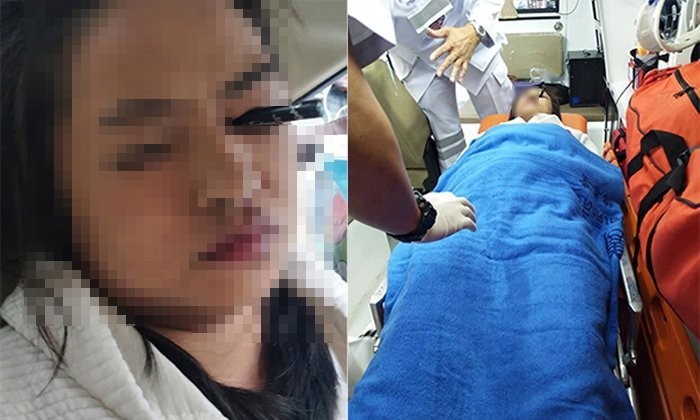 A woman in Bangkok has had an unusual accident today, mostly bad timing, after getting her eye-liner pencil jammed in her eye after the taxi she was travelling in came to a sudden stop. She was rushed to hospital.
Sanook is reporting that the unnamed woman had been applying makeup in the back of the taxi when it collided with a pick up truck near the Din Daeng intersection at 5.20pm on Tuesday evening.
When rescue workers arrived at the scene they found the woman almost the whole of the eye liner pencil lodged in her eye.
The woman, who was still conscious had blood coming from her nose. She had been travelling from Mo Chit bus terminal to Pratunam when the accident occured.
This morning Thai media reported that doctors had managed to safely remove the pencil and described the woman's condition as stable.
The woman was expected to make a full recovery with no lasting damage to her eye, doctors said.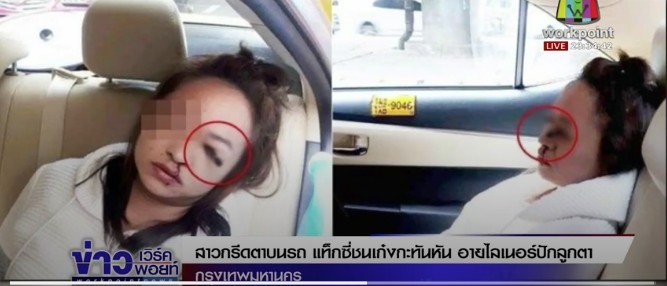 STORY: Sanook