Visa hassles for South African teachers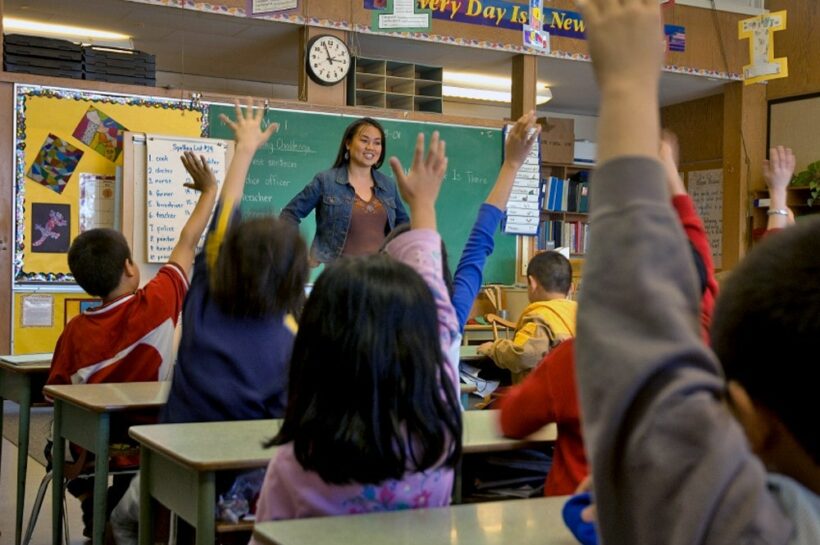 PHOTO: Study Abroad
By Eric Haeg
According to an official announcement from the Thai Embassy in Kuala Lumpur, citizens from South Africa, "are advised to apply for visa (sic.) at the Royal Thai Embassy or Royal Thai Consulate-General in their respective countries if they do not reside in Malaysia."
This list also includes citizens of dozens of other African, Middle Eastern and Asian nations.
The announcement goes on to state, "If they wish, they can apply for visa (sic.) at the Royal Thai Embassy in Kuala Lumpur but at least 4 weeks must be allowed for the visa to be processed."
Fallout from this was reported as far back as September last year. 
In a message to the author of this article, a South African national who wishes to remain anonymous stated, "(the Thai embassy) doesn't want to process non-immigrant visas even if you have the correct paperwork."
He went on to add, "I have found out the hard way.  I'm here now and they checked and approved all my paperwork and said it was correct, which (my employer) pre organised, but can't give me the visa as I'm South African."
He reported that officials returned his passport, allowing him to come back to Phuket on a visa exemption whilst the application was in process, but by that time he'd already paid for a trip to Penang for another try.
"I ended up going to Penang anyway and there were no complications. Now I'm staying in a job I do not want to as I do not particularly want to go through the process again or go home to get a Non-Imm B."
Fast forward nearly a year later and it would seem employers have finally responded to this and at least one major employer on Phuket is advising South Africans to make the long journey up to Laos.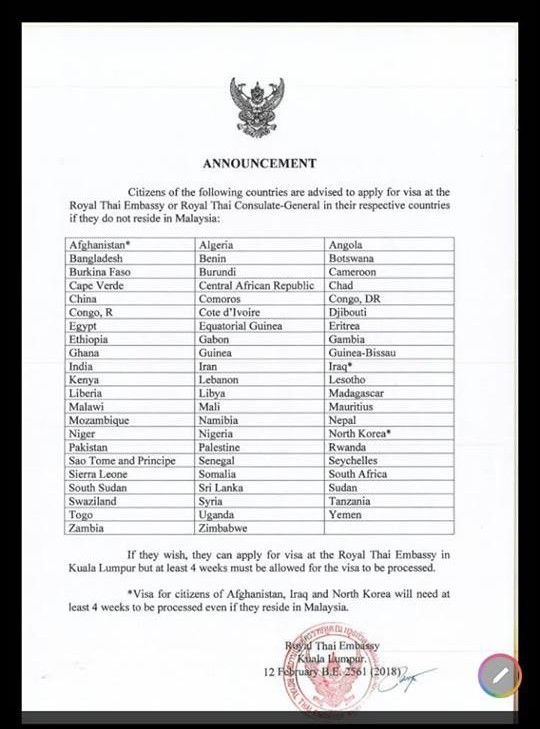 In another message to the author of this article, a different applicant who also wishes to remain anonymous stated, "(my coordinator) told me that apparently South Africans have to go to Laos. He didn't really explain why; he just mentioned that South Africans very often have so many more complications than those from other countries."
South Africans represent a sizable portion of the foreign teacher community on Phuket and across Thailand. Despite this fact, Thailand refuses to recognise South Africa as a native-English speaking country – most likely due to its 11 official languages and the resulting possibility that some applicants didn't grow up speaking English as their first language.
South Africans can still qualify for teaching positions is they hold a valid and qualifying score on a test of English fluency, such as the IELTS, TOEIC or TOEFL exams.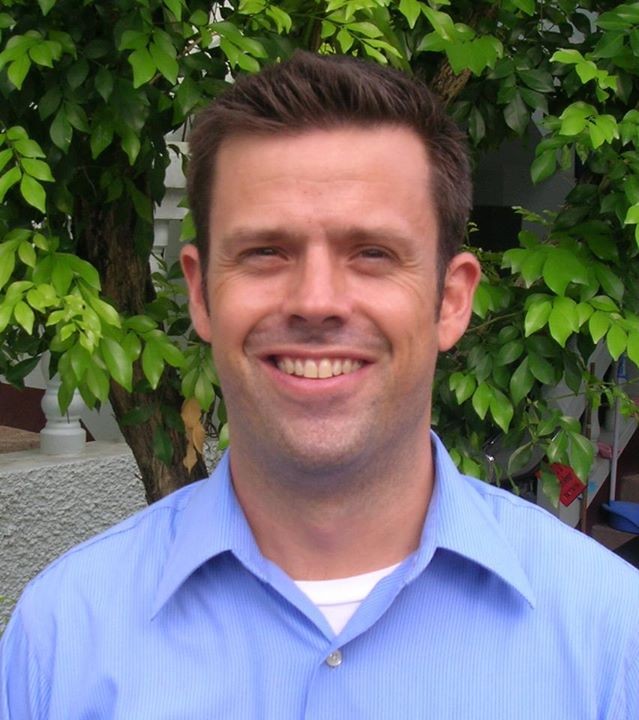 For further information on this, or other matters related to TEFL certification, contact Eric Haeg at info@teflcampus.com. 
Keep in contact with The Thaiger by following our
Facebook page
.
Thailand and South Korea partner on development of electric buses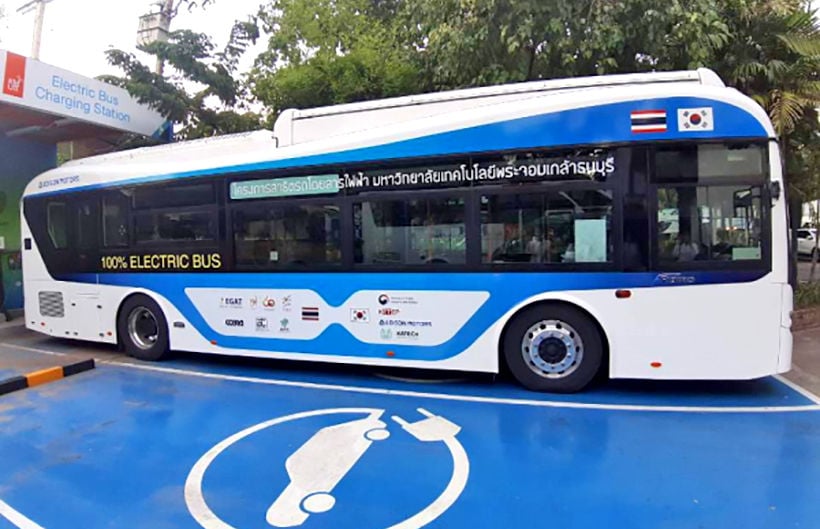 Original story by Shin Ji-hye
An all-electric bus sits on the campus at King Mongkut's University of Technology in Thonburi, Bangkok. The electric bus is a joint project between Korea and Thailand, led mainly by Korean automaker Edison Motors, which currently provides public transport services with eco-friendly buses at Namsan in Seoul and on Jeju Island.
The project involves 11 organisations from both sides, including Korea's Industry Ministry and Korean Energy Technology Evaluation and Planning. The Thai side includes the Bangkok Mass Transit Authority, the Electricity Generating Authority of Thailand and King Mongkut's University of Technology Thonburi, where the bus is being tested.
Kitchanon Ruangjirakit, a lecturer at King Mongkut's University of Technology Thonburi, says they are testing if the all-electric bus is suitable for the hot climate and traffic congestion of places like Bangkok.
"We are jointly working on traffic data collection, standards, energy consumption and battery capacity with Edison's electric bus,."
They plan to share the results of their research with the Bangkok Mass Transit Authority and the Ministry of Transport there, so the government can use the information in its future electric bus purchases.
When the systems have all been fully tested, the bus will be able to run 200 kilometres on a single charge. It uses an LG Chem battery.
The project, however, is only for research and not for commercial use at this stage. If Edison wants to produce electric buses in Bangkok, it has to take part in a bidding process. The Thai government plans to bid on 35 electric buses in the near future. Edison is willing to join the bidding, according to the government official.
Narit Therdsteerasukdi, deputy secretary-general of the Thailand Board of Investment, says Thailand is in the beginning stage of the EV industry and there is a long way to go.
"Thailand is the biggest exporter of cars (as an assembler) in ASEAN. We have 1,000 local parts suppliers. We are ready for the next step of the automotive industry. The Thai government intends to encourage its agencies to use electric vehicles in the future to create demand."
"Some companies like Samsung, LG, Posco and Hanwha have invested in Thailand for more than 30 years. We hope more Korean investors are coming in the near future."
"We are also trying hard to attract Korean battery makers, LG Chem and Samsung SDI, because we would like to build a whole supply chain of electric vehicles in Thailand. Not only car assembly, but we also want to build key parts of EVs like battery and motors."
SOURCE: The Nation | The Korea Herald
Keep in contact with The Thaiger by following our
Facebook page
.
Central opens first luxury outlet at Suvarnabhumi on August 31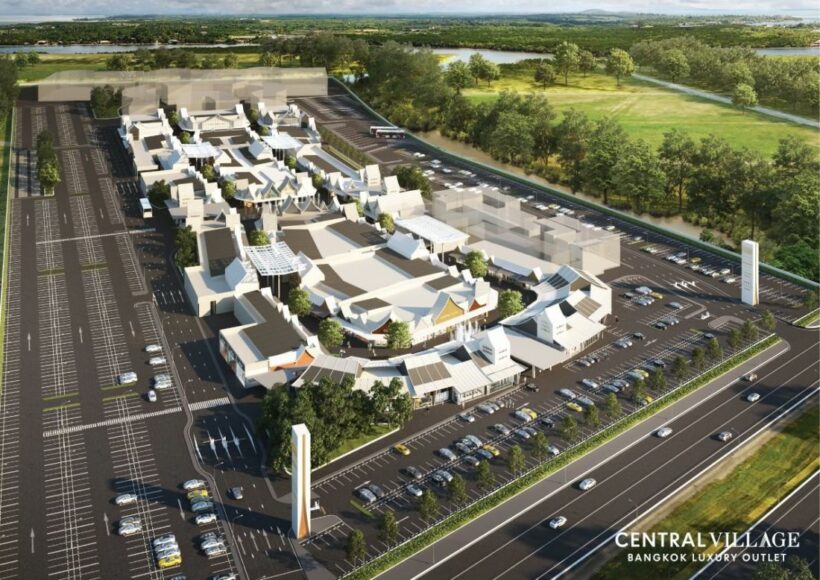 Central Village, "Thailand's first international luxury outlet", located near Suvarnabhumi Airport in Bangkok, will officially open on August 31.
The Nation reports that the design of the 5 billion baht facility, owned by the Central Pattana group, will "highlight Thai architecture and cultural identities" and shoppers will find at least 130 well known international luxury and lifestyle brands.
"More than half of the brands are opening their first outlet shop in Thailand, and over 60 have chosen to open their exclusive outlet store only at Central Village, with discounts of 35-70% every day."
Dr Nattakit Tangpoonsinthana, the executive vice president for marketing at CPN, says that Central Village is pioneering the new segment of 'Luxury Outlet' for the first time in Thailand.
"We intend to establish this new retail platform, filling the gap in the market, by making it one of the world's leading shopping destinations, similar to other popular tourist cities such as Japan, South Korea and Hong Kong, which also have leading outlets in Asia."
"We are expecting to attract 6-10 million customers per year, which can be divided into 65% domestic, focusing on the young and mass affluent nationwide, and 35% international tourists, focusing on those who fly into Bangkok."
The facility will also boast restaurants, a Tops Market, a children's playground and tourist service points.
CPN also plans to promote creative Thai brands at the Thai Pavilion Zone, where Thai products and contemporary art fairs will be held throughout the year, promoted as "Thai Signature Cultural Events". CPN will join hands with governmental organisations led by the Ministry of Culture and the Department of Internal Trade to hold events in a modern Thai theme presenting gifts and souvenirs, and local handicraft or OTOP items will be on sale.
Central Village will also provide convenient transportion to and from the facility, which located near Suvarnabhumi Airport, using a shuttle-bus service available at three pick-up points: CentralWorld, Udomsuk BTS Station and Novotel Suvarnabhumi Airport Hotel. Tourists will be at ease in dropping by at Central Village on their way to and from the airport, according to a release on Wednesday.
SOURCE: The Nation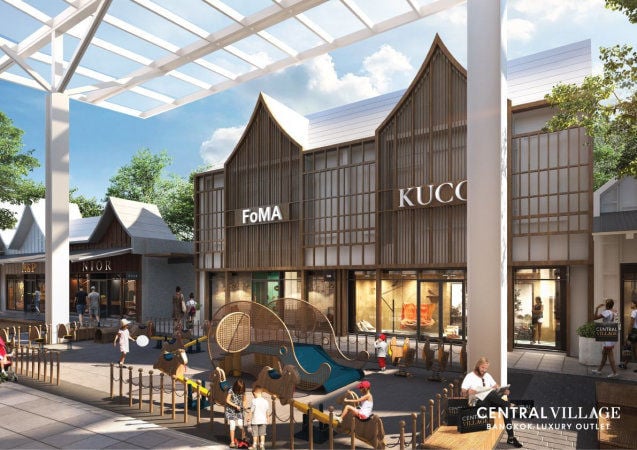 Keep in contact with The Thaiger by following our
Facebook page
.
Phuket Governor and Vice Governor deny million baht bribe accusation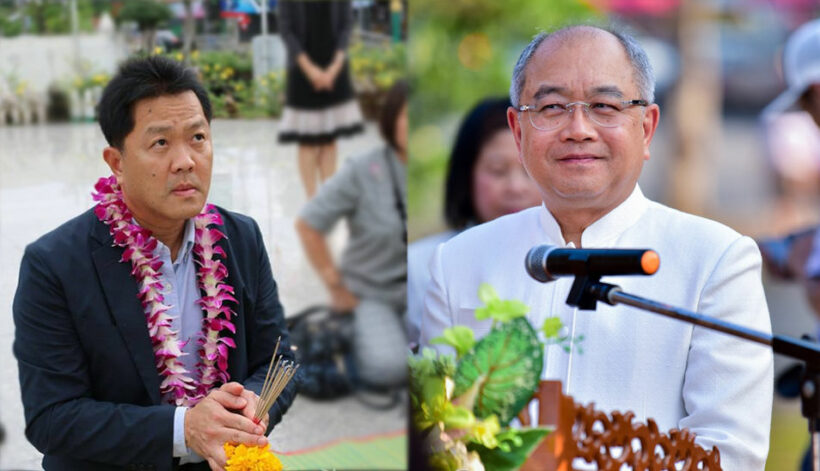 Recently, an audio clip went viral, claiming to have recorded a conversation between an anonymous man and an employee from a project accused of having encroached on Sirinat National Park (in Phuket's north west).
Phuket Governor, Pakkapong Tawipat, says that he had nothing to do with the voice recording, which detailed a 7 digit negotiation deal to end an encroachment case over the encroachment case.
Phuket Hotnews reports that, in the recording, the voice of an anonymous man can be heard calling the employee of a project owner, who had been charged over land encroachment.
The man on the phone asked for a 7 digit amount in order to drop the case, mentioning that the person who would sign on the case would be the Vice Governor Supot Rodruang Na Nongkhai, and that the Governor was aware of the matter as well.
The voice clip reveals the conversation between the anonymous man and the female employee of the illegal project, "Have you reached a conclusion? Everyone is waiting for the answer", while the employee replied that she already informed her boss that the money they wanted is in the millions, but her boss questioned why do they have to pay and where the money is going to go.
"Is it for the Governor? And who sign the papers?"
The man replied that Vice Governor Supot is the one who signs and that he knew about the negotiation and that there were 2 documents drafted in different ways.
The man also mentioned the name of a Phuket provincial Prosecutor and claimed that the prosecutor is very powerful as he had extended powers from the new laws enacted by the National Council for Peace and Order (NCPO).
The man also said that if they face any issues, the owner of the project would be blacklisted and it would be difficult for him to travel to and out of Thailand.
The woman on the line proceeded to make an appointment for her boss to meet with the 'prosecutor'.
After the voice clip went viral, Governor Pakkapong said that he was made aware of the recording of the conversation earlier this month and that he had asked Vice Governor Supot, who was accused of bribery in the clip as well, to make a report to the police on August 6, in order to prove their transparency. He also reported the matter to his commander.
"I insist that the Vice Governor and I have nothing to do with the voice recording and we were falsely accused as being involved. This could have come from an individual from a "certain organisation" (un-named) that has called for bribes and used Governor's and Vice Governor's names for their benefits.
"After reporting the matter to the police we are waiting for an investigation and to see whether I have to take part as an informer," said the Governor.
He said that the encroachment case is an old case from 2013. The Thalang District Chief has an agreement to prosecute the encroacher but when the case went to the provincial prosecutor, the prosecutor declined to prosecute the case and sent it back to Police Region 8.
The Police Region 8 sent the case back to Phuket provincial attorney office who would have to file the case to the Phuket Governor, but he insists that the case has not been filed yet.
The Phuket Governor said that he also informed the company that owns the project that he has never learned about the bribe and in any case, if anyone uses his name to ask for bribe, please contact him immediately because he has never asked for bribes and is ready to work on every case openly.
Meanwhile, Phuket Vice Governor Supot said that he has already reported to the police about the accusations in the voice recording and insists that he has nothing to do with it either.
SOURCE: Phuket Hotnews
Keep in contact with The Thaiger by following our
Facebook page
.