US pedophile gets 10 years for sex with underage boys in Thailand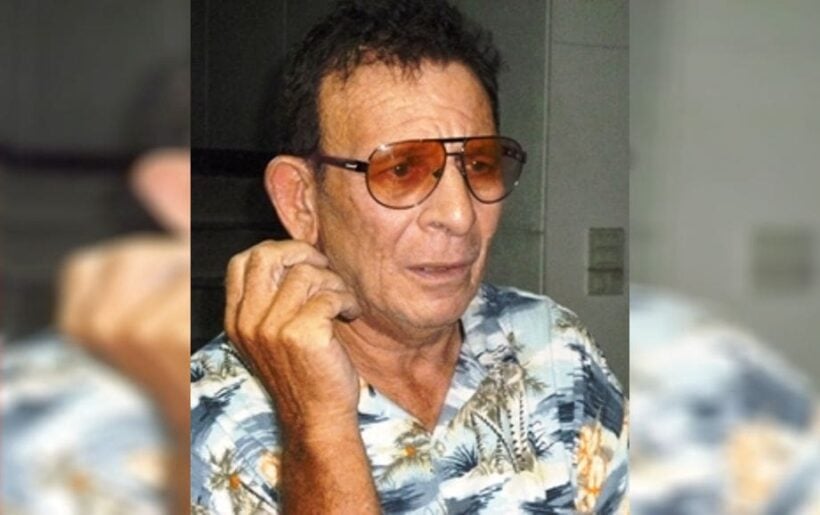 PHOTO: Convicted US kiddie-fiddler, Paul Alan Shapiro
A 71 year old Paul Shapiro has been sentenced to 10 years jail in the US after a California Court convicted him of pedophile charges in Thailand running back as far as 2012.
ThaiVisa reports that US citizen Paul Alan Shapiro was also ordered to pay $20,000 in compensation to two victims in Thailand in addition to his sentence.
The US District Judge, Dolly Gee, said Shapiro "exploited and targeted the most vulnerable of people; underage children."
The Californian court heard how Thai police arrested Shapiro in 2012 engaging in a sex act with a boy in the toilet of a shopping mall. Shapiro had paid the 13 year old teenager 300 baht in order to engage in sex acts with him. He also photographed himself engaging in sexually explicit acts with his victims.
Following his arrest in 2012, Shapiro spent time in jail in Thailand but was pardoned in 2015 and deported back to the US to face charges, according to the Pattaya Mail at the time. After being deported back the US, he was remanded in custody in Los Angeles.
According to documents released by the US Department of Justice, Shapiro had been travelling to Thailand regularly over twenty years to engage in sexual acts with boys under the age of 16.
Shapiro, a retired auto dealership employee, had pleaded guilty a day before he was due to go to trial in July 2017. On Wednesday he was sentenced at the Central District of California.
Shapiro will serve 10 years in federal prison followed by 20 years of supervised release after his prison sentence. He will also pay $20,000 total to two victims, both citizens of Thailand.
SOURCE: ThaiVisa


Read more headlines, reports & breaking news in Thailand. Or catch up on your Thailand news.
Pheu Thai wins the Lower House – Unofficial from the EC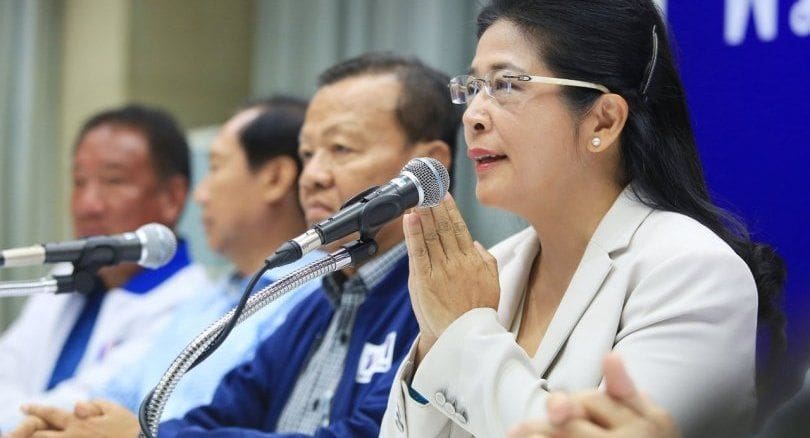 The Election Commission has just announced the official tally for constituency MPs, showing that Pheu Thai Party has won 138 of the 350 seats on offer.

Phalang Pracharat, meanwhile, came in second with 96 seats, trailed by Bhumjaithai with 39. The Democrats only won 33 seats, while Future Forward snared 30.

The rest of the seats were shared between Chartthaipattana (7), Prachachart (6) and Action Coalition for Thailand (1)
Police checking 50, mostly, minor violations post election day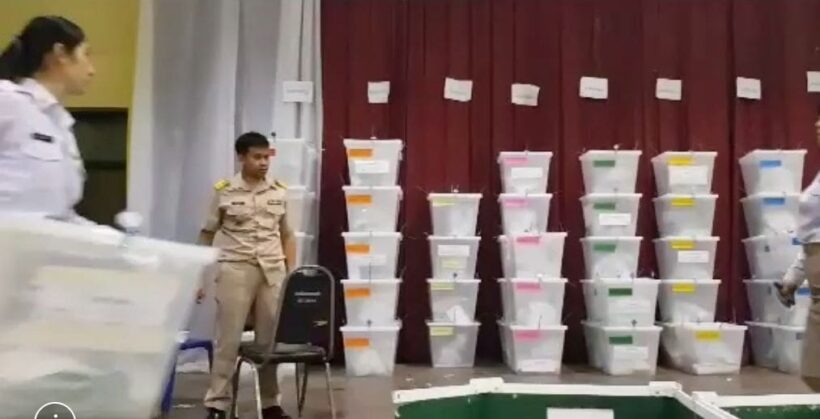 Police around Thailand are prosecuting 50 alleged violations of election laws and continue to monitor the post-poll situation for further signs of potential trouble.
The Royal Thai Police say they're on alert for 'ill-intentioned groups' fomenting post-election chaos, national police deputy spokesman Colonel Krissana Pattanacharoen said this morning.
The 50 cases under investigation include buying votes, deliberate destruction of ballots and the sale of alcohol while polling was underway.
Krissana says police were working closely with the Election Commission to ensure fast, transparent and fair investigations.
He said both the March 17 advance polling and yesterday's election proceeded without violence and national police chief Pol General Chakthip Chaijinda had thanked the rank and file for their good work in providing public order and security at polling stations, facilitating traffic flow, and serving in the transport and safeguarding of ballot boxes.
Intelligence officers were now monitoring the situation, he said.
SOURCE: The Nation
STUDY: Daily marijuana use increases risk of psychotic disorder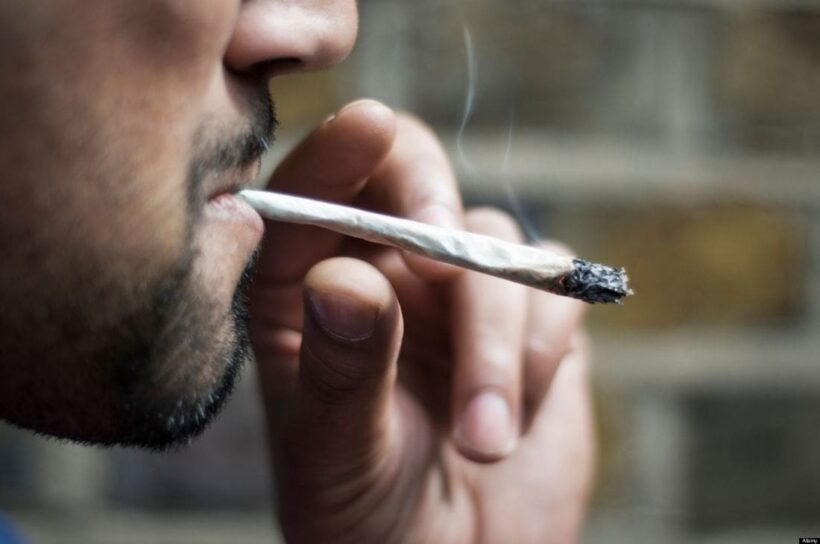 The legalisation of medical-use marijuana continues to sweep across the globe, recently in Thailand where the roll-out and enactment of practical uses of the new legislation are underway.
But this spread of a new legal credibility of the drug continues whilst possible health risks (or benefits) are not fully understood. Properly medically supervised or scientifically conducted studies continue to come out weekly with varied results about the benefits or dangers of long-term cannabis use.
According to new research published in 'Lancet Psychiatry', a weekly peer-reviewed general medical journal, people who use cannabis daily, as well as those who use high-potency weed, may be three times more likely to develop psychotic disorder than never-users.
The new evidence is consistent with previous experiments that suggest heavy use and high THC concentration cannabis – a 10% concentration of THC (the psychoactive substance within cannabis) or higher – can be harmful to mental health.
Dr. Marta Di Forti, lead author and a clinician scientist at the Institute of Psychiatry, Psychology & Neuroscience, King's College London said the 'Psychotic disorder' was precisely what was studied.
"We are talking about people who meet diagnostic criteria and come to the attention of mental health services to receive treatment for psychosis. So they have to have symptoms of psychosis across the spectrum – hallucination, delusions – that have lasted at least for a week."
Currently, medical cannabis is legal in most European countries, though recreational use is only legal in Netherlands, Czech Republic and Spain (in certain situations). Meanwhile many other countries continue to discuss legalisation.
Di Forti and her co-authors pf the paper looked at data from five countries in Europe… UK, the Netherlands, Spain, Italy and France. Brazil was also included in the sample where cannabis is illegal.
They found 901 patients with a first-time episode of psychosis over a five-year period and compared them to 1,237 matched non-patients.
Daily use of cannabis was more common among patients with psychosis compared to the controls, they found. About 30% of patients reported using cannabis daily compared to just 7% of non-patient controls. And use of high potency cannabis was also more common among patients than controls – 37% compared to 19%.
The study results do not provide enough information for her to say "use only this amount, only this often" to remain safe.
At this stage, the paper estimates one in five new cases of psychosis may be linked to daily cannabis use, and one in 10 cases linked to use of high potency cannabis.
You can read the full report in Lancet Psychiatry.