The unforgettable heroes of Tham Luang – 2018 in retrospect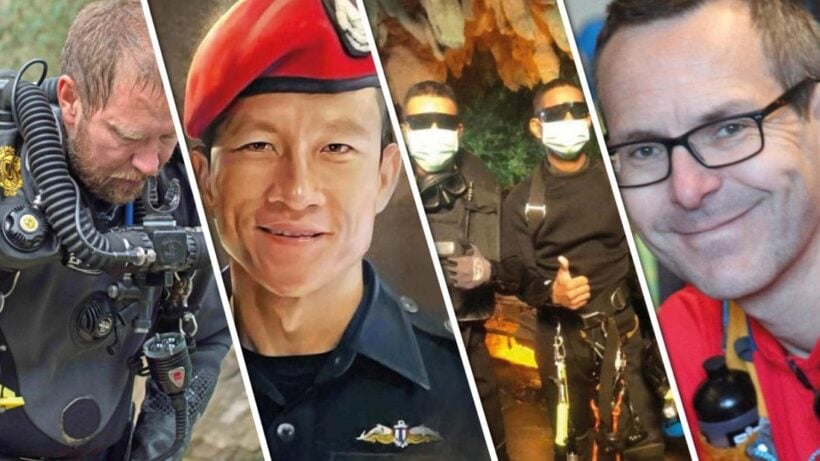 The 18 day operation in July to rescue 12 young footballers and their coach trapped in a Chiang Rai cave was 2018's most memorable event in Thailand. Most notable for the help that poured in from all around the world and the inventive means devised to extract the 13 young men.
It was the assistance from the international community that made 'mission impossible', possible after all.
Foreign attention began focusing on the plight of the Mu Pa Football Club members almost as soon as reports emerged on June 23 that they'd become trapped in the Tham Luang cave complex by flash floods.
With the danger's changing hourly daily and the outcome always in question, it was clear that expertise and equipment would be need beyond the Kingdom's borders.
The intensive and highly dangerous search-and-rescue operation faced a series of formidable obstacles, including steady downpours that swelled the muddy floodwater in the cave, submerging whole sections of the narrow, jagged escape route, the thinning of the oxygen, the sheer darkness.
It was a new challenge for just about everyone who arrived to contribute to a new, urgent, body of knowledge that had to be assembled.
After nine days of worry, the lost 13 were found alive on July 2, on a dry perch five kilometres from the cave mouth. The desperate race to extricate them ahead of the gathering monsoon went on for another nine agonising days.
While the mission ultimately was a success, it was not accomplished without tragedy. Samarn Kunun, a former Thai Navy Seal known as "Sergeant Sam", perished on July 6 while placing oxygen canisters along the rescue route for the divers who would bring the 13 young men out.
He sacrificed his life to help save the boys and was duly honoured by the Kingdom and applauded by the world as a hero. In all, more than 10,000 people – Thais and foreigners – were involved in the operation.
First there was Sergeant Sam, who will never be forgotten, and then Narongsak Osottanakorn, who was governor of Chiang Rai at the time and played the crucial role of feeding the media frenzy that was growing as each day passed.
Britons Richard Stanton and John Volanthen, probing ever deeper into the cave in search of the lost boys, were the ones who found them, to their own surprise and to the cheers of everyone tracking the effort on TV, online and in other media.
Both vastly experienced in complex cave rescues, they gave the world reason to believe the risky mission still ahead would eventually succeed.
Dr Richard Harris, an Australian anaesthetist from Adelaide, put on air tanks to work a small miracle of his own. The evacuation route included submerged passages that narrowed to less than 40 centimetres.
The boys and their coach had strong swimmers all around to guide them along, and the journey was made easier by shots of anti-anxiety medication from Dr Harris, ensuring they wouldn't panic during the ordeal and jeopardise their own safety. Dr. Harris had to educate divers with little medical training how to administer the drugs along the route. He also had to 'guesstimate' the doses required to keep them in the right state of 'calm' whilst not putting them fully to sleep. The boys were also of wide ranging sizes, each requiring a different approach and dose. Without his skills the rescue operation could not have even taken place.
The Mu Pa affair had after-effects that few people could have foreseen, not least a global outpouring of helpfulness. Reports came in from all corners of random acts of kindness inspired by the Thai drama.
Much more directly for the footballers, the three who had until then been stateless – born of foreign parents and thus denied Thai citizenship – were soon given that citizenship and all the benefits that citizenship would bring.
Ekkapol Chantawong, Phonchai Khamluang and Adul Sam-on inadvertently helped highlight a problem far too long overlooked – more than half a million people living in this country are officially stateless.
The Tham Luang cave is now being developed so that future explorations are safe. There were lessons learned. Thai rescue teams gained valuable experience in cave diving while working alongside world experts.
Watch The Thaiger's dedication to the events as they unfolded over the agonizing two weeks….


Read more headlines, reports & breaking news in Chiang Rai. Or catch up on your Thailand news.
Specialist clinics for pollution-related symptoms to be set up around the country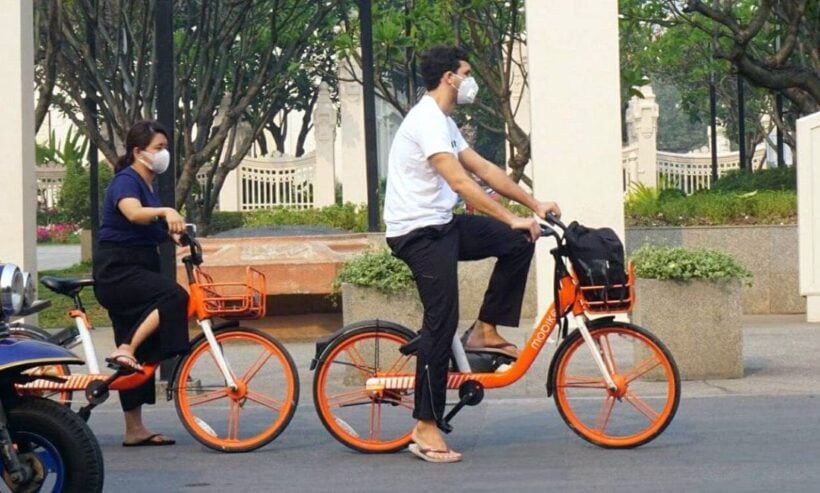 The Public Health Ministry says they are now preparing to set up specialised clinics to treat patients suffering from pollution-related symptoms in the northern parts of the country.

"At present, we have just one such clinic in the country. So, we have decided to introduce many more," according to permanent secretary Dr Sukhum Karnchanapimai.

He made the pledge in response to the high levels of choking smog and smoke that has been haunting several provinces of Thailand in recent months.

"We plan to set up pollution clinics in the North and the Northeast before the end of this year," Sukhum said.

Currently, the country's only 'pollution clinic' is located at Nopparatrajathanee Hospital in Bangkok.

According to the permanent secretary, the Medical Services Department has already prepared a manual on how to set up pollution clinics for hospitals to use.

Certain groups of people face a graver threat than the general population from dust problems: those working outdoors, young children, pregnant women, the elderly, asthma patients, and those suffering respiratory disorders.

Disease Control Department deputy director-general Dr Kajohnsak Kaewjarus said about 22,000 people had sought medical help about symptoms that could be associated with smog and air pollution.

"The most common symptoms concern respiratory disorders, heart and coronary-artery disease, eye inflammation and inflamed skin."

Health Department director-general Dr Panpimol Wipulakorn said people should try to protect themselves.

"Minimise exposure to dust. Keep your home clean. When going outdoors, wear a facemask. And if you develop health problems, go see a doctor," she said.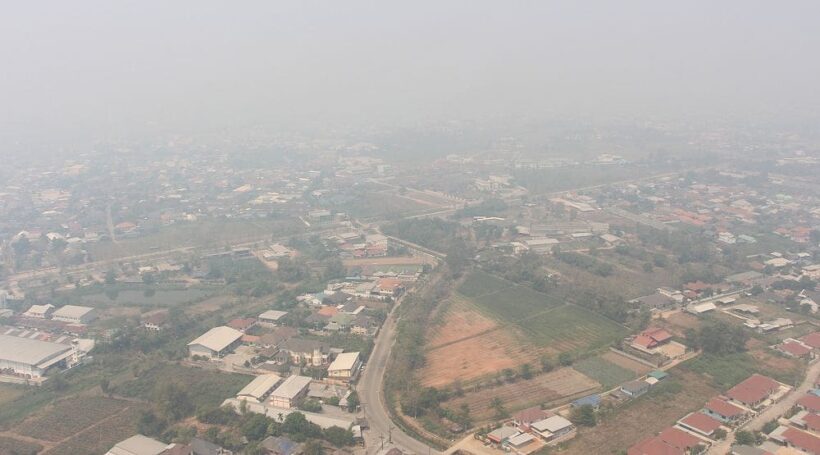 SOURCE: The Nation
TAT expects 2.3 million tourists for this year's Songkran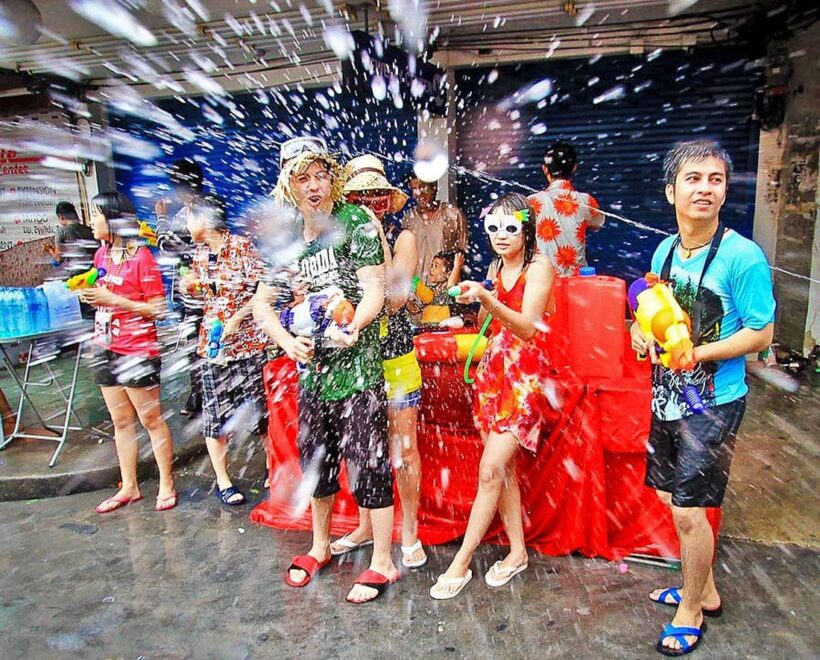 The Tourism Authority of Thailand is expecting more than 2.3 million local and foreign tourists will join the various Songkran celebrations this year. They say that should generate 20 billion baht+ in revenue for tourism and tourism-related services.
TAT's Governor Yuthasak Supasorn says 300,000 international arrivals are expected to celebrate the five day festival starting April 12, along with two million locals who will travel to celebrate Songkran this year. Songkran falling on a weekend this year will also bolster local tourism numbers.
The number of Songkran-specific visitors is up this year, partly because of the growing popularity of the festival internationally and the government extending the holiday to five days this year, now starting on April 12 (although 'Songkran, the Thai New Year, is actually on April 13).
Songkran festival extended HERE.
He admits that the bad publicity about the poor air quality in the northern regions is a problem, especially around Chiang Mai which has become a big international visitor favorite over recent yers.
Chiang Mai is one of nine provinces in the North struggling with smoke haze, mostly because of open-air burning of farm waste and rubbish, and localised bush fires. The heavy smog has caused temporary suspension of flights between Chiang Mai and Mae Hong Son although flights into Chiang Mai have been unaffected so far.
Week kicks off with more choking haze and cancelled flights in the north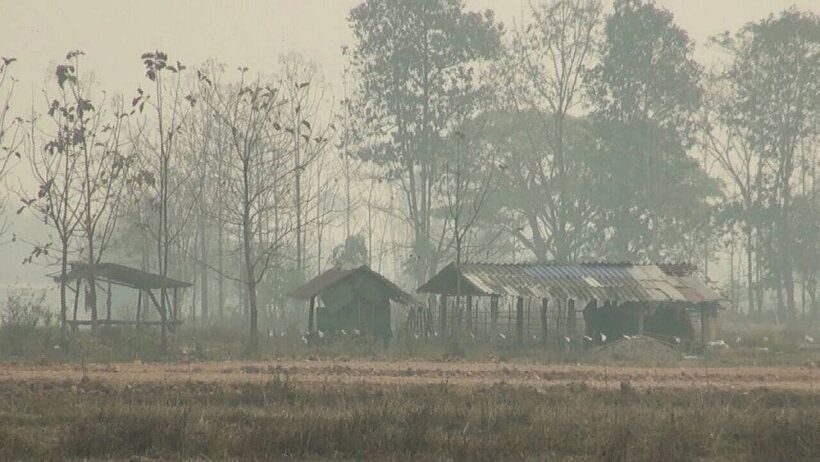 From Nan to Mae Hong Son, Phrae, Chiang Mai and Chiang Rai, choking smog continues to be a persistent problem and part of daily life in the North, where more than 400 brushfire hotspots have now been identified.
Most of the fires are in Mae Hong Son, on the far north-west border with Myanmar, which counted 100.
Bangkok Airways has already cancelled its morning flights between Chiang Mai and Mae Hong Son until at least next Sunday, extending the deadline from this weekend, saying there had been no improvement in visibility so the situation was too risky for flights.
Yesterday morning visibility at Mae Hong Son was just 1,600 metres, whereas Bangkok Airways requires 6,000 metres. At this stage other flights are continuing their schedule.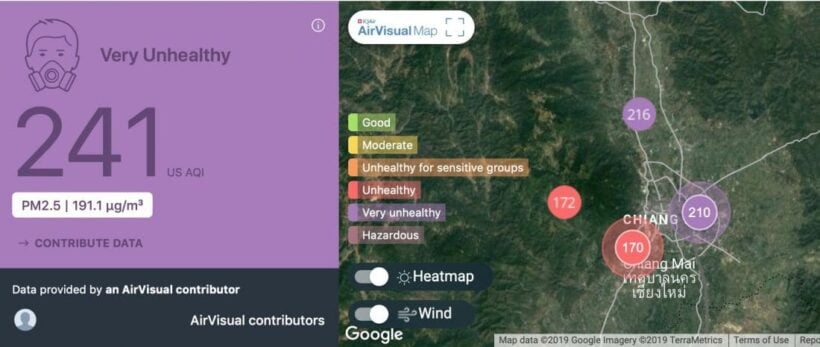 Areas north of Chiang Mai this morning, registering well above safe levels for air quality
The Pollution Control Department reported the level of PM2.5 – particulate matter 2.5 micrometres or less in diameter – in Mae Hong Son more than twice the safe limit of 50 micrograms per cubic metre.
Authorities say that deliberately set brushfires and plantation burn-offs are the main cause of the air pollution. With Mae Hong Son topping the list, Chiang Mai had 83 hotspots on Sunday, Phayao 54, Tak 49, Nan 38, Chiang Rai 37, Lampang 31, Phrae 24 and Lamphum 20.
Authorities in several provinces have declared total bans on outdoor burning, but farmers often risk the threatened fines because they have no other viable way to clear their land.
Several outdoor activities have been cancelled in Nan, such as sports tournaments, as a result of the danger to health.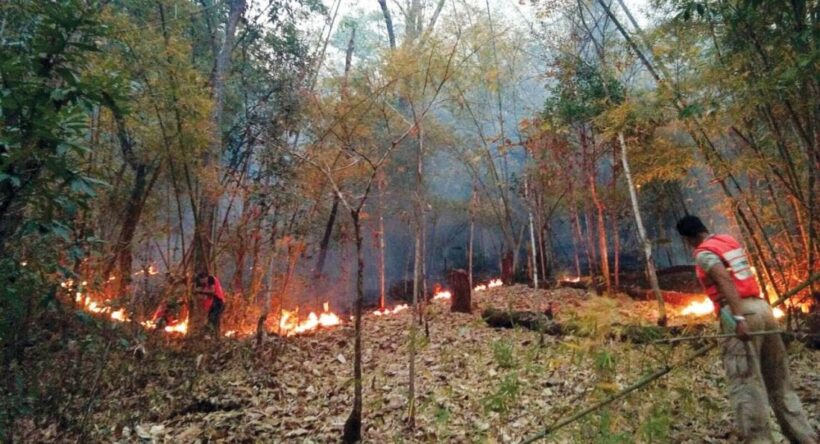 SOURCE: The Nation