Partial solar eclipse today, starts just after 1pm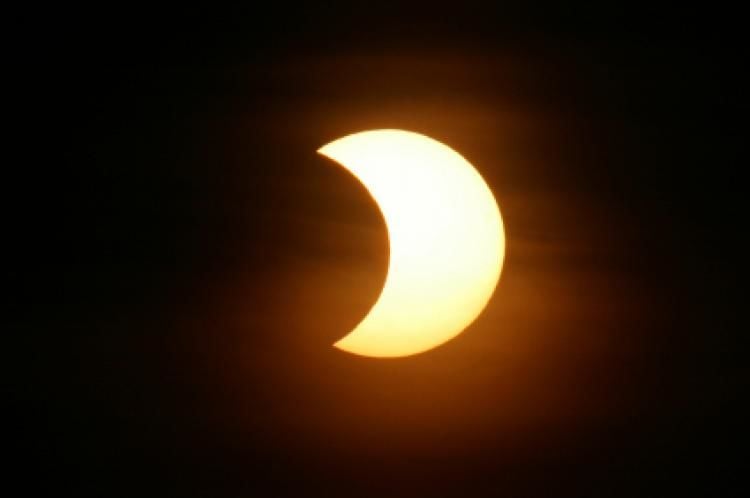 A partial solar eclipse will be visible this afternoon, if your local weather allows. Bu in some other parts of Asia and Africa, residents will be treated to a spectacular total eclipse. If you miss this phenomenon today, the next solar eclipse, a total eclipse, on view in the Thai skies will be on April 20, 2023.
For Bangkokians, the moon will begin to move in front of the sun just after 1pm, with maximum coverage reaching 40% at 2.48pm. The eclipse will end just after 4pm. The further north you are in the country, the greater the coverage of the moon as it passes in front of the sun.
It's likely you wouldn't even notice it if you weren't aware of the event as your eyes would get used to the slight drop in light during the slow process as the moon moves in front of the sun. (Flat-earthers will need to figure out their own explanation for the routine natural phenomenon.)
These details will vary depending on where in the country you are, but you can check the exact timing for your region HERE.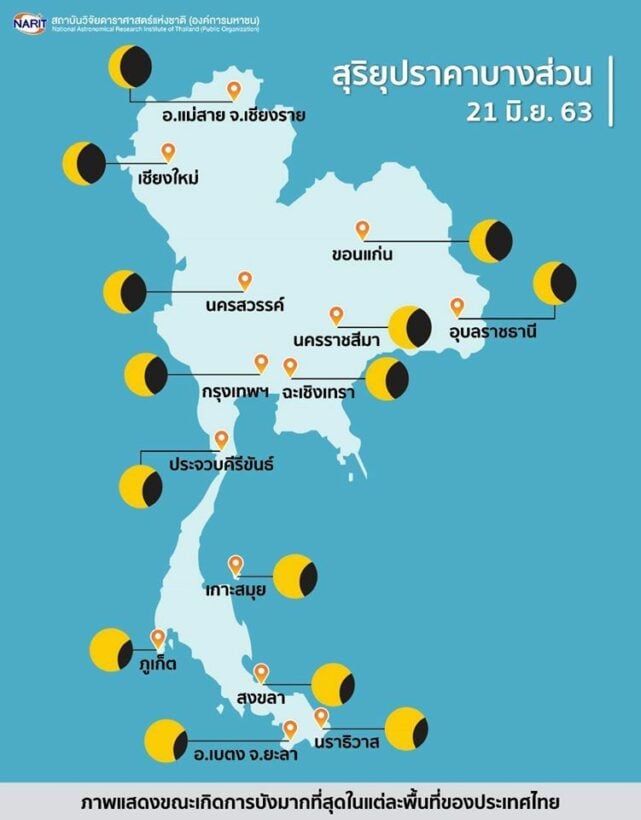 It goes without saying (but we will, anyway) that looking directly at the sun can be extremely dangerous, potentially causing permanent eye damage. To view the partial eclipse safely, you should use protective eyewear and binoculars or a telescope. You can also make your own pinhole projector by following these instructions.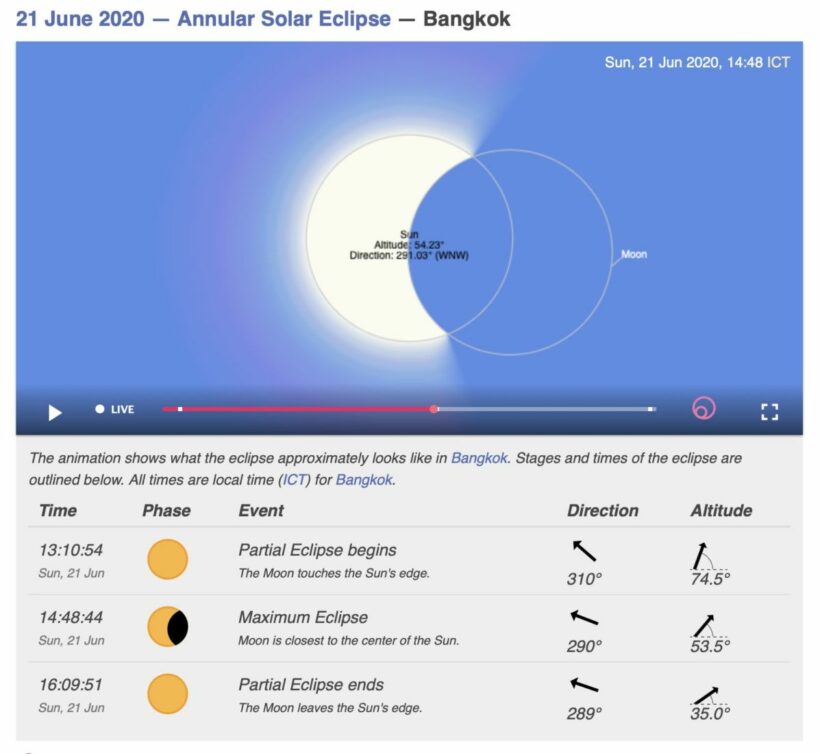 Keep in contact with The Thaiger by following our Facebook page.
Never miss out on future posts by following The Thaiger.
Phuket Monopoly game creators need your help with token designs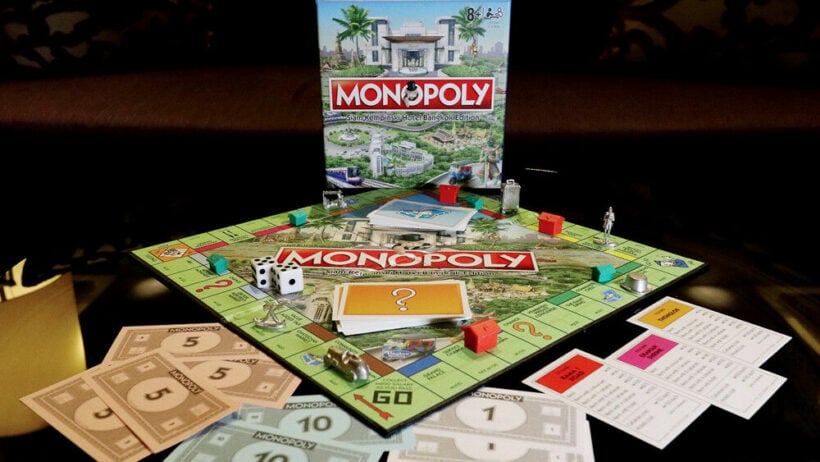 Phuket is set to get its own version of the popular game MONOPOLY and its creators want your help with ideas for the specialised tokens. 'MONOPOLY: Phuket Edition' was announced last month which will see the street art on the board game replaced with that of famous places around Thailand's famous tourist destination. Such art will include beaches, hotels, shops, markets and other popular attractions.
Jennifer Lau from Winning Moves UK, is producing the game under official license from Monopoly brand owners, Hasbro. Lau says the tokens will feature a holiday theme. The token's departure from the original theme of wheelbarrows, boots, iron, and thimbles as well as popular sports cars and hats.
"We have had a wealth of emails and suggestions coming in for Phuket, so thank you for each and every single one of them! We are taking them all into consideration whilst putting together the design of the game."
"We wanted to change the tokens so that they would be more suitable for an island like Phuket, where so many people like to go on holiday to."
"There will be six themed tokens that replace the original and we want to hear your suggestions for what these tokens should be!"
Bangkok has already been featured in the Monopoly game as it came out for purchase back in 2018.
SOURCE: The Phuket News
Keep in contact with The Thaiger by following our Facebook page.
Never miss out on future posts by following The Thaiger.
Thai police officer gets slap down after trying to marry mistress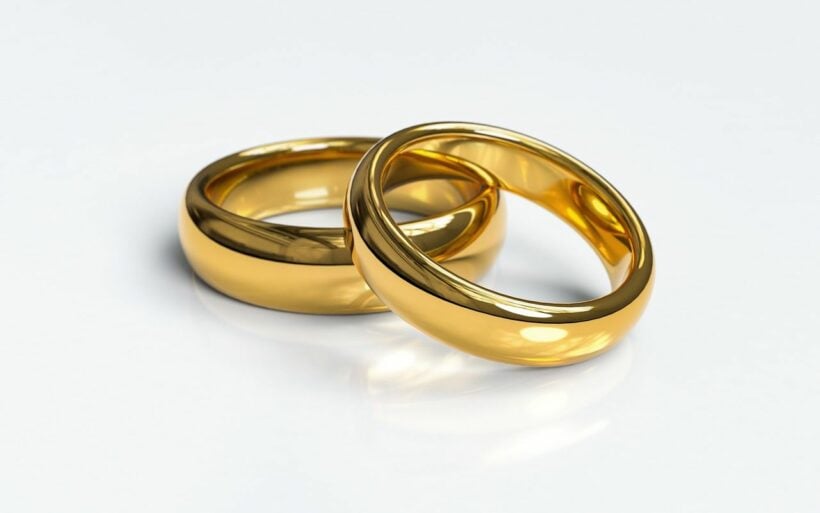 A Thai policeman is making headlines after getting a slap down from his own mother after he attempted to marry his mistress. The man went as far as scheduling a wedding, with monks present to bless the union, but his mom and real wife of 16 years, along with their kids, aged 5 and 15, crashed the party.
Nipapan Peuchpen, his legal wife, brought her marriage license to the nuptuals that took place in Chai Nat province, arguing that her husband had no right to marry another woman.
"This is our marriage license. I don't know how they can go through with this."
The policeman told his wife that the monks were already here, and that she wasn't a guest and to go home. Then the man's mother showed up and slapped him in the head. According to Khaosod English, the mother issued a statement to Amarin TV.
"I always taught him to not mess around with adultery. I warned him so many times. Now he has to reap what he sowed. At first, I understood that being adulterous to some extent was normal for men. But I didn't think he would go this far."
"I want this to be a lesson to all women! If you know a man already has a family, don't be a homewrecker. I don't understand why the bride got married to him, knowing that he was already married."
Nipapan and her lawyer filed a legal complaint to the Chai Nai Juvenile and Family Court against the policeman's girlfriend, asking for compensation for trying to marry her husband when he was already married.
Thailand has always been a culture where adultery has somewhat been tolerated, as many Thai men have lovers on the side, called a Mia Noi. But, legally, only 1 marriage can be registered at a time.
SOURCE: Khaosod English
Keep in contact with The Thaiger by following our Facebook page.
Never miss out on future posts by following The Thaiger.
Australians wake up to Facebook news blackout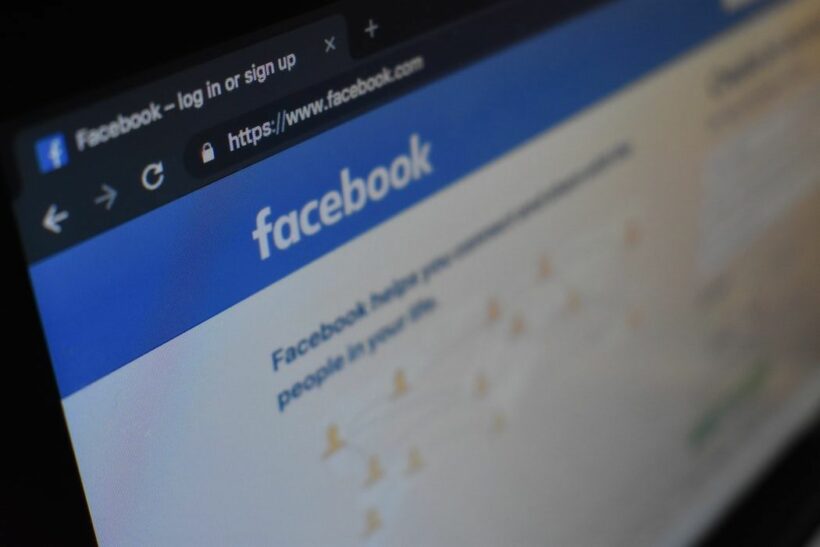 Facebook is under fire as Australians accuse the social media giant of censoring news along with emergency services in an apparent blackout. This morning, residents logged in, saying they weren't able to post links to news articles or view the Facebook pages of any news outlets worldwide.
The move that has essentially blocked Australia from being in the loop, comes after its government proposed laws that would make social media outlets pay for news content to be shared onto their sites. But Facebook's retaliation efforts also created chaos as fire, meteorological and health services nationwide began to experience problems with their pages, even during several public emergencies.
In response to the angry backlash, a Facebook spokesperson said official government pages shouldn't have been affected by the announcement this morning, and that the company would fix any pages that were inadvertently impacted.
Human Rights Watch Australia director Elaine Pearson, however, is concerned as she says the block has also impacted Indigenous community pages, charities, and even Facebook's own page. Pearson described the move as an "alarming and dangerous turn of events."
"Facebook is severely restricting and censoring the flow of information to Australians. Cutting off access to vital information to an entire country in the dead of the night is unconscionable."
Despite being unable to access news organisations' pages on the site, misinformation pages and fact-checking pages are still within reach, prompting many to call into question the role that journalists play in news gathering. The big question that critics have is how media organisations that employ qualified journalists, who go through a fact-checking process, are being blocked from the site, yet misinformation campaign pages and well-known conspiracy pages are allowed to be displayed.
Facebook's manager for Australia and New Zealand, William Easton, says the proposed law, however, "fundamentally misunderstands the relationship between our platform and publishers who use it to share news content."
Easton says Facebook could either try to comply with a law that ignores the reality of such a relationship, or stop allowing news content on its services in Australia.
"With a heavy heart, we are choosing the latter."
Easton says the numbers don't add up and favor news publishers heavily as they reap hundreds of millions of dollars of revenue by having Facebook disseminate their stories. He points to the proposed law as penalizing the social media platform for content that it "did not take or ask for."
On the contrary, Australia's watchdog for competition has revealed consistently that the breakdown for every $100 spent on online advertising deprives media outlets of revenue that is needed to support journalism. Google captures $53 of the $100, while Facebook captures $28. The rest is divided amongst others.
Australia isn't alone in the push to even out the playing field, as other countries are mulling such moves to make tech platforms share revenues with news media outlets. But the choice to block the news before a decision is made by the courts could set a dangerous precedent.
The legislation put forth by the Australian government has already passed the House of Representatives in recent days, and is now on its way to being considered by the Senate.
SOURCE: Bangkok Post
Keep in contact with The Thaiger by following our Facebook page.
Never miss out on future posts by following The Thaiger.