Thailand News Today – Wednesday, May 27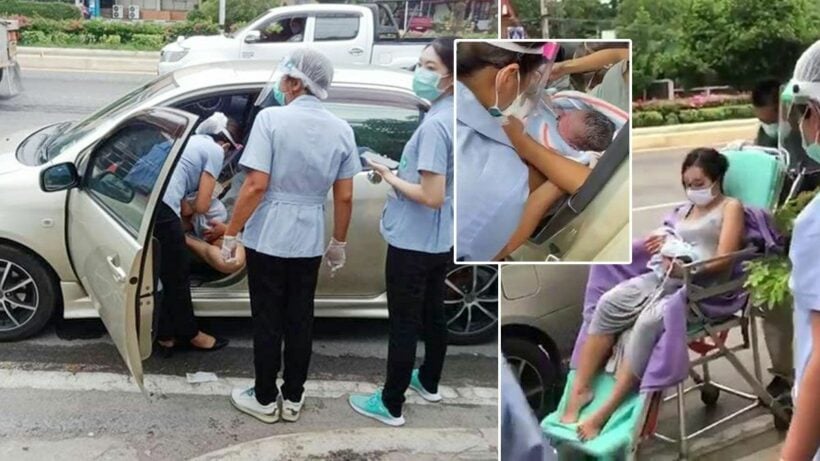 Covid-19 update: 9 new cases, all imported
9 new cases of Covid-19 announced this morning – all 9 were 'imported' cases by Thai nationals returning from overseas.
• 2 recently returned from the US
• 18 and 27 males, flew back on May 12
• found to be infected yesterday, the last day of quarantine
• 6 students, aged 23 – 33
• Returning from Saudi Arabia
• Flew to Malaysia and then through border checkpoint
• 34 year old masseur
• Returning from Qatar with a high fever
No new deaths were reported today, leaving the nation toll at 57.
Gunman kills 3 at Northern Thailand radio station
3 people are dead after a shooting today at the National Broadcasting Services of Thailand radio station in Phitsanulok, Northern Thailand.
One other person is injured. The gunman has already been arrested. He was a staff member at the radio station and working as a transmitter engineer. One of the dead people is the director of the radio station. Another was a senior technician.
The man was waiting for police when they arrived at the crime scene. He was carrying two guns at the time of the shooting.
Thai Doctor faces charges in "wombs-for-hire" scandal
A Thai doctor faces charges of human trafficking and involvement in a Chinese-funded cross-border surrogacy service, using Thai women to carry babies for Chinese couples.
Police say that the doctor, whose name is being withheld, previously worked at a state hospital in the Victory Monument area of Bangkok and allegedly provided "assisted-reproductive services" to surrogate Thai mothers, usually at clinics in Laos. The surrogate mothers then returned to Thailand until their third trimester, when they were sent to China to deliver the children.
Due to the Covid-19 pandemic and the closure of all borders, the surrogate mothers are now reportedly having to give birth in Thailand, instead of in China.
2 dead, over 1,000 ill in Korat dengue fever outbreak
2 people have died and more than a thousand have fallen ill since the beginning of the year in an outbreak of dengue fever in the northeastern Nakhon Ratchasima province.
The head of the provincial public health office says that the situation with dengue fever in northeastern Thailand is "under control" but described it as "worrying."
A total of 1,037 cases of Dengue were recorded in Nakhon Ratchasima, also known as Korat, from January 1 to May 24. There have been 2 deaths.
Baby born after mother gives birth at checkpoint in Chai Nat
A baby boy couldn't wait at a checkpoint in Chai Nat, Central Thailand yesterday morning after a mother in labor made an emergency stop at one.
The 30 year old mother and her husband were headed for the local hospital in Chai Nat, but couldn't make it in time.
Nurses and health officials were working at the checkpoint and were able to help delivery the baby. They say the baby was strong and crying when it was delivered.
Some see numbers on the car as a lucky sign, and Thai Residents says local lottery players are looking for tickets that have 6416, the car's license plate number.
Internet service blocks PornHub, backs down after outrage
Two days ago True Online announced that they are blocking the popular site PornHub, but were quickly forced to back down after a storm of angry comments on Twitter.
Pornography is officially illegal in Thailand and the dissemination of pornography has a maximum penalty of five years in jail and a fine of 100,000 baht. But there has recently been little effort by the government to block porn sites.
Pornhub is Thailand's 10th most popular website with other porn sites also in the country's top 10 most popular sites.
Keep in contact with The Thaiger by following our
Facebook page
.
Alcohol bans tomorrow and Monday in Thailand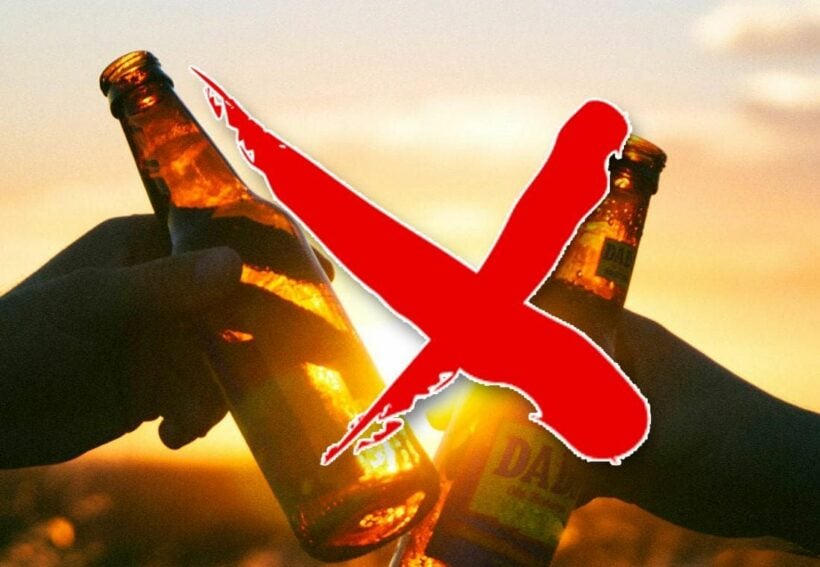 2 Buddhist holidays, Asahna Bucha Day, and the start of Buddhist Lent, fall on this weekend. As a result the government has added Monday, July 6, as a national holiday.
There will be an alcohol ban tomorrow, Sunday (July 5) and Monday (July 6). No alcohol will be sold or served on these days.
The dates of these important Buddhist holidays, and the ensuing long weekend and alcohol ban, falls just days after pubs, bars and entertainment venues have been allowed to re-open. The alcohol bans will put a dint in the re-opening plans for many small businesses who have been hit hard by the enforced closures and the ban on tourists coming into Thailand.
Various news outlets around the country have published a variety of confusing headlines on the matter. Because of the confusion you may have to 'roll with the punches' as the ban is applied in your particular area and is managed by the local police. For now, you have at least a day or so to stock up.
Asanha Bucha Day is a public holiday in Thailand marking the day when the Lord Buddha delivered his first sermon at Benares in India over 2,500 years ago. The exact date of the holiday is determined by the waxing moon and the lunar months, but is usually held in July or August.
The Buddha preached his first sermon at a deer park and from this sermon the Dharma (doctrine) of the Buddha was symbolised as a wheel. The Dharmachakra is also known as the Wheel of Life, Wheel of Law or Wheel of Doctrine and can be seen on flags in temples and buildings all across Thailand. Similarly, pictures or models of deer can often be seen at temples or in depictions of the Buddha.
Keep in contact with The Thaiger by following our
Facebook page
.
Covid-19 update: 40 days with no locally transmitted cases (July 4)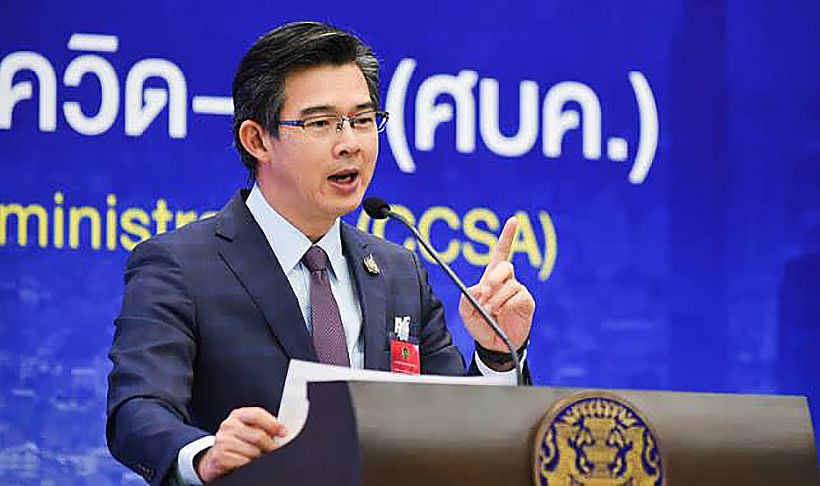 The Centre for Covid-19 Situation Administration confirmed this morning that Thailand has not recorded a single locally transmitted case of Covid-19 in 40 days. 5 imported cases were reported today of repatriated Thai nationals – 1 from Kuwait, 1 from the UK and 3 from Sudan. All were discovered in state quarantine facilities.
CCSA spokesman Dr Taweesilp Visanuyothin says Thailand remains on guard, and social distancing measures will continue to be enforced despite the 40 day milestone, as factors such as illegal immigrants remain a potential danger of contagion. Border control is a top priority for Thailand and although limited international travel is resuming, very strict precautions remain.
Only very limited groups of foreigners can enter, and numbers are severely restricted. These groups include those with work permits and medical reasons, but entry requires extensive paperwork, quarantines and is approved on a case-by-case basis.
General travel and tourism remain closed for the foreseeable future due to the threat of Covid-19 resurgence around the world, according to Taweesilp. Thailand is exploring potential "travel bubbles" with some countries that are deemed to have controlled the virus, as determined by the World Health Organisation.
As of today Thailand has had a total of 3,185 cases, of whom 3,066 of those recovered. There have been 58 deaths related to the virus.
SOURCE: The Pattaya News
Keep in contact with The Thaiger by following our
Facebook page
.
Major international retailers banning monkey-picked coconuts – VIDEO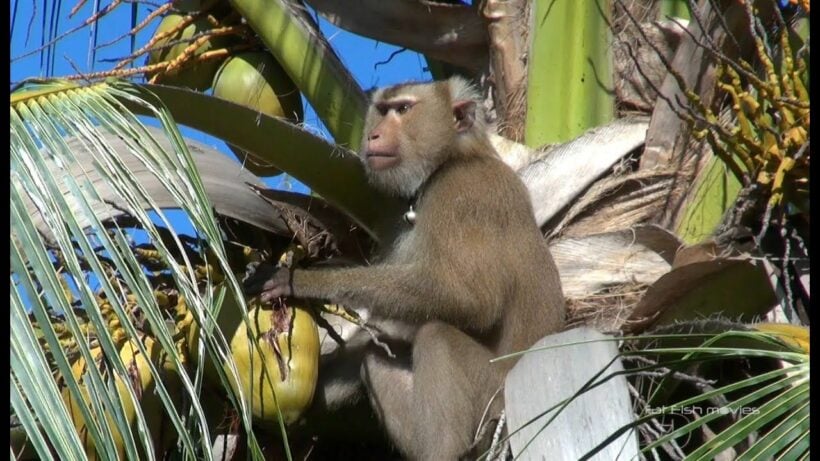 Allegations of animal abuse are prompting major Western retailers to pull Thai coconut products from their shelves, amid accusations that the coconuts are picked by monkeys treated inhumanely. People for the Ethical Treatment of Animals claim monkeys are snatched from the wild and trained to pick up to 1,000 coconuts a day. The animal rights group says pigtailed macaques are treated like "coconut-picking machines".
PETA claims monkeys are used by farms supplying 2 of Thailand's best known coconut milk brands: Aroy-D and Chaokoh, which are exported to many countries, including Europe and the US.
"Following PETA Asia's investigation, more than 15,000 stores will no longer purchase these brands' products, with the majority also no longer buying any coconut products sourced from Thailand monkey labour."
The BBC reports that in the UK, major retailers Waitrose, Ocado, Co-op and Boots are pledging to stop selling some coconut products from Thailand.
"Our own-brand coconut milk and coconut water does not use monkey labour in its production and we don't sell any of the branded products identified by Peta. We don't tolerate these practices and would remove any product from sale that is known to have used monkey labour during its production."
The Morrisons chain said it has already removed products made with monkey-picked coconuts from its shelves. Sainsbury's, the UK's second largest grocery chain, told the BBC…
"We are actively reviewing our ranges and investigating this complex issue with our suppliers."
A PETA statement says it has found 8 farms in Thailand where monkeys are forced to pick coconuts for export around the world. Male monkeys are reportedly able to pick up to 1,000 coconuts a day; it's thought that a human can pick about 80.
"Other coconut-growing regions, including Brazil, Colombia and Hawaii, harvest coconuts using humane methods such as tractor-mounted hydraulic elevators, willing human treeclimbers, rope or platform systems, ladders, or they simply plant dwarf coconut trees."
The group says it's also discovered "monkey schools," where the animals are trained to pick fruit, as well as ride bikes or play basketball to entertain tourists.
"The animals at these facilities, many of whom are illegally captured as babies, displayed stereotypic behaviour indicative of extreme stress. Monkeys were chained to old tyres or confined to cages that were barely large enough for them to turn around in."
"One monkey in a cage on a lorry (truck) bed was seen frantically shaking the cage bars in a futile attempt to escape, and a screaming monkey on a rope desperately tried to run away from a handler."
SOURCE: Bangkok Post
Keep in contact with The Thaiger by following our
Facebook page
.