Thailand News Today – Thursday, June 18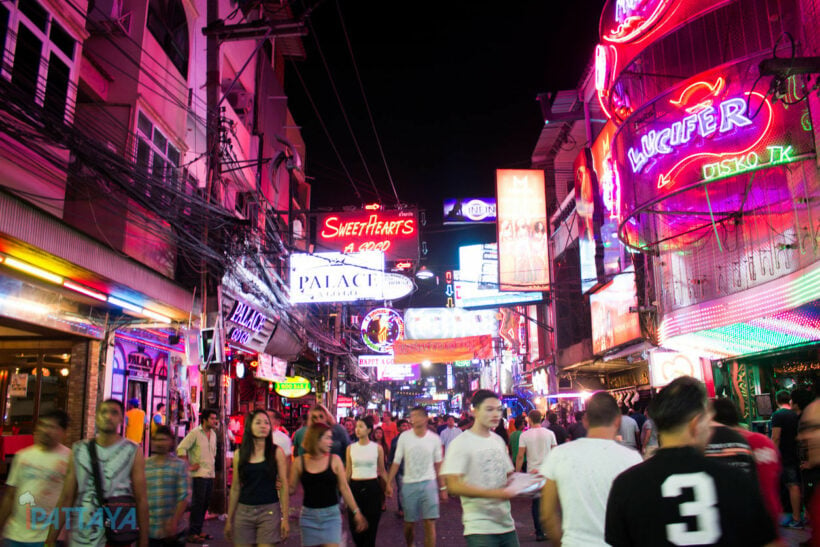 Covid-19 update: 6 new cases, all detected in quarantine (June 18)
Breaking a 3 day streak of zero new cases, there's been 6 new cases of Covid-19 over the last 24 hour period, all detected in state quarantine.
5 are male students, aged 23-26, who were asymptomatic and returned recently from Saudi Arabia. A 26 year old female student, who had a fever, returned from India.
International flight talks resume as "travel bubble" debate rages on
As the Thai government mulls the possibility of "travel bubbles" with countries where Covid-19 appears under control, aviation representatives are talking with commercial airlines about a potential return to international services.
Bangkok's Suvarnabhumi and Don Mueang airports are currently receiving a combined total of approximately 17,000 passengers a day. Now the Civil Aviation Authority of Thailand is in talks with airlines about a potential resumption of international flights, with new health and safety regulations.
Today the director of the Civil Aviation Authority of Thailand came out saying that very few airlines are expressing any interest in restarting international flights at the start of July because of the Thai government's prevarication over the issue. He said that any reboot in international flights could be as late as September.
"It's 3 months now, when can we reopen?" – Pattaya bar owners
Today marks 3 straight months that Pattaya's world famous – and vitally important to the city's economy – nightlife and entertainment industry has been shuttered by the Thai Government.
The industry was originally told to close "for 2 weeks" on March 18. But as the Covid-19 crisis escalated and fear and uncertainty grew worldwide, the closure was repeatedly extended
Now the bars and clubs are crying foul saying that everyone else is re-opening their businesses, so what can't they.
But the Thai Government has continued to state it's is too risky to open the country's nightlife. They've been spooked both by the cases of infected Thais returning from overseas and the recent spate of outbreaks in entertainment zones in Seoul and Tokyo.
Constitutional Court to hear petition against MP Thammanat Prompao's political standing
MP and Deputy Agriculture Minister Thammanat Prompao is no stranger to controversy, and this week he appears to be back in the hot seat.
Opposition MPs have filed a petition challenging his ministerial status and his post as an MP. Thailand's Constitutional Court has accepted the petition for consideration.
The petition claims Thammanat was convicted of heroin trafficking offences and served 4 years in prison in Australia, and should be disqualified from being an MP or Cabinet Minister in Thailand. Last September Thammanat claimed, in the Thai Parliament, that he was acquitted of the drug charges by the court in Australia. His claim is contrary to The Australian court records which have been published in Australian media. Thammanat has threatened any Thai media which chose to publish the story.
Jilted uni student throws acid on ex girlfriend
A university student in Thailand's southern Songkhla province has been arrested and charged with physical assault and possessing a fake gun, after he splashed acid on his former girlfriend.
The 18 year old went to see his 20 year old ex-girlfriend, around 10:30 on Tuesday night at the convenience store where she works, to try and win her back. The pair had split up about a month ago.
After rejecting his declaration of love he then splashed her with the acid he had bought online, just before he he visited her.
Doctors are still concerned about the victim's condition and are keeping her isolated.
Korat motorway to open by year's end
A new motorway linking Bangkok with Nakhon Ratchisma is opening for motorists by the end of this year.
The deputy director of the Nakhon Ratchasima Highways says a test run of the expressway is planned for later this year.
The 200 kilometre motorway runs between Ayutthaya to Nakhon Ratchasima, and construction is 96% complete. It is expected to cut the journey from four hours to two.
Keep in contact with The Thaiger by following our
Facebook page
.
Thailand growing more expensive for expats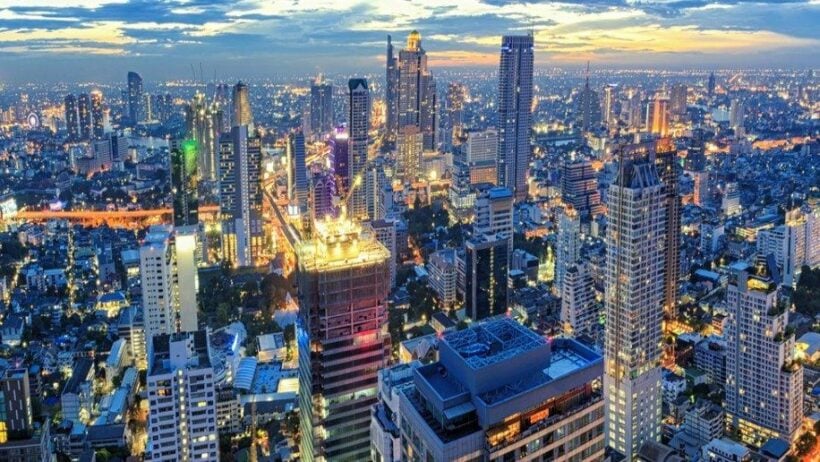 According to Employment Conditions Abroad, Bangkok and Chiang Mai are among the 30 most expensive cities for expats in Asia. The capital of Turkmenistan might not spring to mind when with considering the priciest cities, but according to ECA International it ranks first on both the global and Asian tables, a 5 point rise up the rankings due to an ongoing economic crisis, food shortages and the resulting hyperinflation.
The survey is performed in March and September every year, based on a basket of items such as rents and utility fees. Car prices and school fees are not included.
In Asia, Bangkok ranks 28th, just above Chiang Mai, according to the latest ECA International survey on the cost of living for expatriates. But it dropped out of the top 50 global rankings from the report released in December 2019. In global rankings, Bangkok is now at 60 and Chiang Mai at 142. Bangkok has lost a good deal of its former appeal for budget-conscious travellers and expatriates, rising 64 places over the past 5 years, according to the survey.
ECA says a rapidly expanding economy and increased foreign investment, at least, prior to the Covid-19 pandemic, made Thailand more expensive, fuelled by the strengthening baht.
"The baht has strengthened considerably, making the country more expensive for expatriates and tourists. However, this trend has slowed over the past year, partly in response to government attempts to weaken the baht in order to keep the country competitive."
Hong Kong is the second most expensive city in Asia after Ashgabat (Turkmenistan), but ahead of Tokyo and Singapore. Singapore is rated the most expensive place for expats in Southeast Asia and has led that ranking for many years.
Hong Kong remains sixth in the global standings, 1 place ahead of the Japanese capital. Singapore was fourteenth in Asia, dropping 2 notches from the previous survey.
Ashgabat's sudden rise to the top of the is largely attributable to the economic dilemmas of Turkmenistan's government, according to ECA. The energy-rich Central Asian nation faces severe inflation, and a black market for foreign currencies has caused the cost of imports to rise. Both factors have sparked a large increase in the costs visitors pay.
The ECA says Chinese cities fell across the board due to signs of a weakening economy and poorly performing currency, even before Covid-19 began taking its toll.
SOURCE: Bangkok Post
Keep in contact with The Thaiger by following our
Facebook page
.
90 minute Covid-19 test at BKK being tested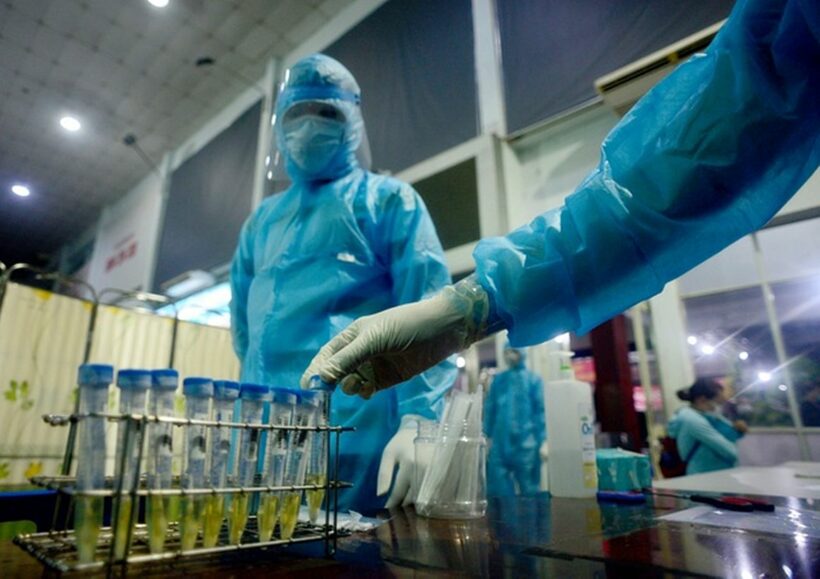 A Covid-19 test that takes about 90 minutes. This is a new 'outside the box' way at bringing people back into Thailand and checking them before they go through Immigration. The new 'rapid' tests were unveiled today at Suvarnabhumi International Airport. The new tests would be offered for overseas arrivals as the Thai government wrestles with the desire to reboot the tourism economy vs avoiding a second wave of the coronavirus.
Tourists have been locked out of the Kingdom since March and only this week saw the blanket ban lifted and a first phase of selected foreign tourists allowed to visit. Last year tourism accounted for about 11% of Thailand's GDP, reaching nearly 40 million visitors.
Now, business travellers, diplomats and guests of the Thai government, visiting for less than 14 days, will be considered "fast-track travellers". They are to be swab tested at Thailand's main international airport entry points to ensure they are Covid-19-free before entry.
Suwich Thammapalo, an official of the Department of Disease Control, believes that the 'rapid' tests could be rolled out to use for other arrivals and tourists in the months to come.
But, no surprise, the test would cost 3,000 baht. The cost would be carried by passengers who wanted fast-track entry without spending 14 days in quarantine. It's also required for other foreigners who have already been arriving – people with resident status or have a family in Thailand, plus international students.
Today the government's Centre for Covid-19 Situation Administration announced they are looking at a plan to open up the travel gates with reciprocal "travel bubble" arrangements with selected countries in September.
SOURCE: Bangkok Post
Keep in contact with The Thaiger by following our
Facebook page
.
Hospital director proposes importing overseas Covid-19 patients for treatment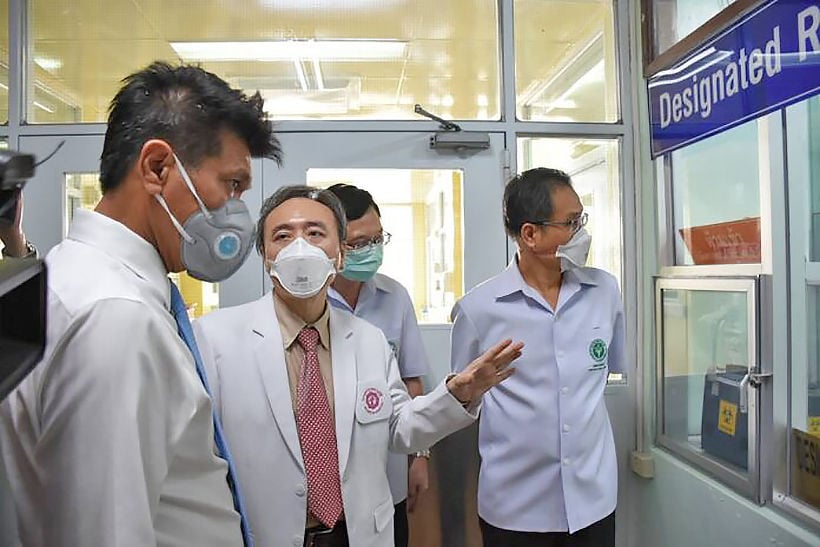 With the Covid-19 situation in Thailand apparently well in hand (there have been no locally transmitted cases for well over a month), a hospital director in Bangkok is proposing flying in patients from abroad for treatment at his hospital. The director of Mongkutwattana Hospital is considering medical flights to bring international Covid-19 cases to the hospital for treatment, in an effort to stimulate the economy.
In a Facebook post, Dr Rienthong Nanna said flights would carry 60 passengers and be specially adapted to prevent the spread of the coronavirus outside the cabin. Under his proposal, the hospital would act as a state quarantine facility, caring for foreign patients until they are certified virus-free and allowed to travel in Thailand as tourists.
The proposal has the support of several clinics that treat international patients. Accommodation providers who want to collaborate with the hospital to prepare medical flights and state quarantine are invited to contact the director of Mongkutwattana Hospital's office.
The Ministry of Public Health Ministry has not announced whether Thailand will consider accepting Covid-19 patients from overseas.
SOURCE: Nation Thailand
Keep in contact with The Thaiger by following our
Facebook page
.