Thailand News: Thais score lowest in English; Money laundering blacklist; Bangkok Flood Center opens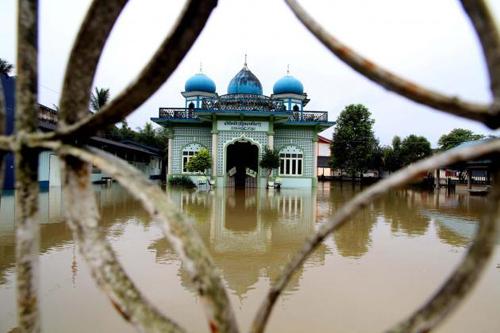 PHUKET MEDIA WATCH
– Thailand news compiled by Gazette editors for Phuket's international community
Thais score lowest in TOEFL
Phuket Gazette / The Nation
PHUKET: With TOEFL scores averaging at 450, Thai students' proficiency in the English language appears to be the lowest in the Asean region.
In order to overcome this, academics are urging universities to seriously start strengthening students' English-language skills by making it a working language at their campuses.
"While, Thais' average TOEFL [Test of English as a Foreign Language] score stands at about 450; [students from] Laos, Cambodia and Myanmar have averaged around 500. Malaysia and Singapore were even higher at approximately 550 on average," Sriwika Mekthavatchaikul said at a seminar on improving the capacity and quality of universities ahead of the Asean Economic Community.
She is part of a subcommittee that studies institutions' readiness for the AEC, which kicks off in 2015. The seminar was held at the National Institute of Development Administration by the Inter-national Institute for Trade and Development and attended by representatives from universities and several educational institutes.
Sriwika advised lecturers to make English the first language in campuses and start using technical terms more often while lecturing. Former education minister Prof Wijit Srisa-arn said usually English is included in university curriculum and accounts for at least six credits, and some universities had technical English courses, but that was not enough.
"It is necessary for us to promote the use of English and learn how to use the language with people from other Asean countries," Wijit said.
Thailand to go off money-laundering blacklist: Sihanart
Phuket Gazette / The Nation
PHUKET: Thailand is set to be removed from the blacklist of countries perceived as non-cooperative in the global fight against money laundering and terrorist financing, Anti-Money Laundering Office (Amlo) secretary-general Sihanart Prayoonrat said yesterday.
The Financial Action Task Force on Money Laundering (FATF) met last week in Paris, and agreed that Thailand would be considered for removal from the blacklist after making significant progress in meeting international standards, Sihanart said.
The FATF would send a team of experts to Thailand in May to confirm the country had reinforced laws and measures, he said, adding that the expert team would report its findings to the FAFT in June.
The FATF had required of Thailand that it issued new and more-standardised regulations covering access to financial-services customers' facts, that it fixed loopholes in its anti-money laundering law, and that it encouraged and supervised financial institutes in their execution of these changes.
New 5bn baht center to predict flooding
Phuket Gazette / The Nation
PHUKET: The Water and Climate Information Center opened yesterday with the key mission of predicting floods in the Chao Phraya River basin.
The center will collect and analyse all data related to water flow and flooding in the river basin from 12 relevant agencies, including the Royal Irrigation Department, Agriculture and Cooperatives Ministry, Meteorological Department, Hydrographic Department, Marine Department, and Bangkok Drainage and Sewerage Department.
The center will then analyse the data, which will be used by the Water and Flood Management Commission to help formulate a strategy for tackling water issues such as floods and droughts. More than 1.9 billion baht of the government's 120-billion-baht anti-flood budget has been used to set up the center, located at Soi Rang-Nam.
It will be run by the Science and Technology Ministry's Hydro and Agro Informatics Institute (HAII) and Geo-Informatics and Space Technology Development Agency (GISTDA).
"We will use all the data and information available to deliver forecasts for flooding in and beyond a 45-day window," said HAII director Royol Jitdon.
"As a result we should know the exact time and place that floods will hit and be able to deal with the situation immediately," he added.
Systems used to collect, analyse and manage the data include unmanned aerial drones, hydrographic survey boats, water-metre stations, closed-circuit TV, satellite images and automated sluice gates. To date, over 600 water-metre stations have been installed in Bangkok and on main rivers across the country.
The center has already surveyed 5,600 kilometres of rivers in the capital and nearby cities for depth and conditions. However, Royol said the center's data system needed better technology to improve its capacity to forecast and estimate water- and climate-related crises.
He said the 5bn center was launched in a bid to create a single nationwide information resource for authorities and was part of the government's wider 350-billion-baht water and flood management project.
Anond Snidvongs, GISTDA director, has raised his concern over the center's security protection system, which he said might not be strong enough to withstand attacks from hackers. "We need time to improve the system," he said.
— Phuket Gazette Editors
Keep in contact with The Thaiger by following our
Facebook page
.
Never miss out on future posts by
following The Thaiger
.
News of American sued over bad Koh Chang hotel review has everyone talking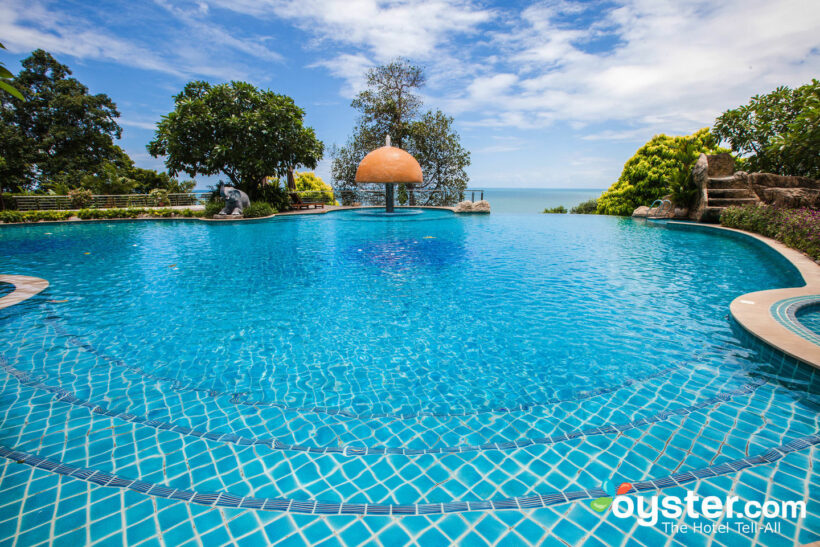 After news hit of an American being arrested and sued for defamation over leaving a bad review about a Koh Chang hotel on TripAdvisor, many are taking to the internet to voice their opinions on the issue. The Sea View Resort owners say it tried in vain to negotiated with Wesley Barnes after he posted the reviews, but he continued to post completely untrue comments.
The owners released a five-page statement after the news of it suing the American gained widespread attention. You can read their response HERE. Then, Barnes submitted his own response detailing the situation which was also published online.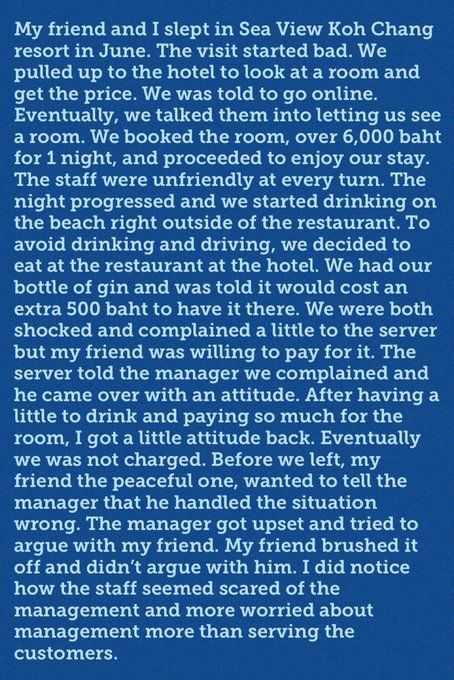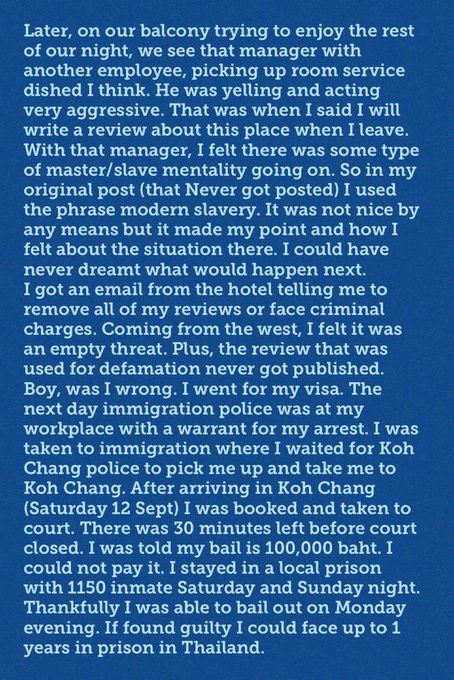 Now, the story has gained even more attention as netizens have begun posting their opinions on the controversial issue of Thailand's defamation laws. Below, are some of those posts on The Thaiger's Facebook page.
"Can someone clarify for me Thailand's position on people leaving honest bad reviews as my girlfriend says it's fine to leave a bad review of a business and it's not defamation if honest of course? I have heard people say that you simply can't leave bad honest reviews at all here but that sounds ridiculous. The thing about many Thais is that they think they're beyond reproach. They can't accept criticism because it's not aligned with their grandiose self-image. Many also have a torrid time when it comes to ownership of their own actions and decision making."
"OMG! He is arrested for a review.?! I know of an expat in Malaysia that wrote a bad review about a Thai-owned resort in Penang and he was sued as well. Be careful with what you share in that neck of the woods."
"It's one thing to leave a bad review but to throw in "modern slavery" remarks escalates to thai defamation law. He shouldn't be arrested for his comments but you need to respect the country laws no matter how crazy they seem compared to your own country. This press is going to negatively affect the business way more than that review would have done though."
"The owner should have settled with the review platforms privately and move on. I would hardly hold up Trip Advisor as a beacon of truth, however some people write extremely personal and vindictive comments that go beyond a review, in an attempt to gain product or refunds in return, this is an absolute fact, and hopefully this might make people think before they start writing reviews that are not exactly honest, I have read stories critical of the General Managers because they didn't contact the guests, some really petty reviews by rather petty people."
If Barnes is indeed found to be guilty of defamation, he could spend up to 2 years in prison and pay up to a 200,000 baht fine.
SOURCE: Chiang Rai Times
Keep in contact with The Thaiger by following our
Facebook page
.
Never miss out on future posts by
following The Thaiger
.
Phuket police arrest 6 after finding large amounts of methamphetamine in raid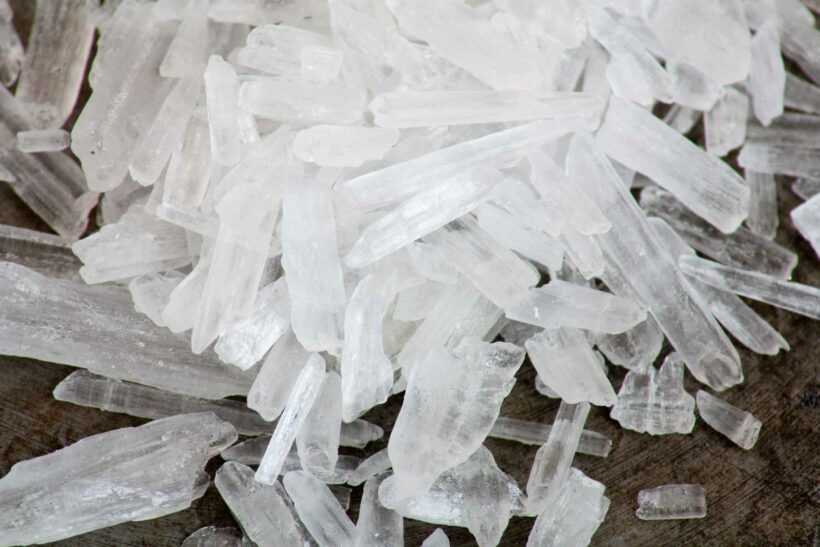 Phuket Provincial Police have arrested 6 people after finding large amounts of methamphetamine and other drugs during a raid. One suspect alone allegedly had 7.6 kilograms of crystal meth (ya ice) and over 12,500 methamphetamine pills (ya bah). 29 year old Surasak 'Bank' Wijit and 27 year old Panida 'Mei' Saeyang were arrested at an apartment car park in Soi Lookkaew, Moo 6, Rassada, in eastern Phuket, after they were found in possession of the drugs.
Police also found 2 mobile phones and a red Honda PCX, registered in Phuket, as evidence. Both suspects have been charged with posessing a Category 1 drug with the intent to sell.
Other suspects arrested at the same time include 36 year old from Chiang Rai, 42 year old Sarawut 'An' Srichanon, from Ranong and 31 year old Pornthep 'Iew' Thepchampa, who were charged with the same crimes in Chalong after police found more drugs in their possession. 33 year old Kamon 'Kung' Sae-ngow, was arrested as well after police found kratom juice and leaves at a house in Rassada. He was taken to Phuket City Police station and was charged with a Category 5 drug possession.
SOURCE:The Phuket News
Keep in contact with The Thaiger by following our
Facebook page
.
Never miss out on future posts by
following The Thaiger
.
Phuket Muay Thai fighter is the first Thai national to compete in UFC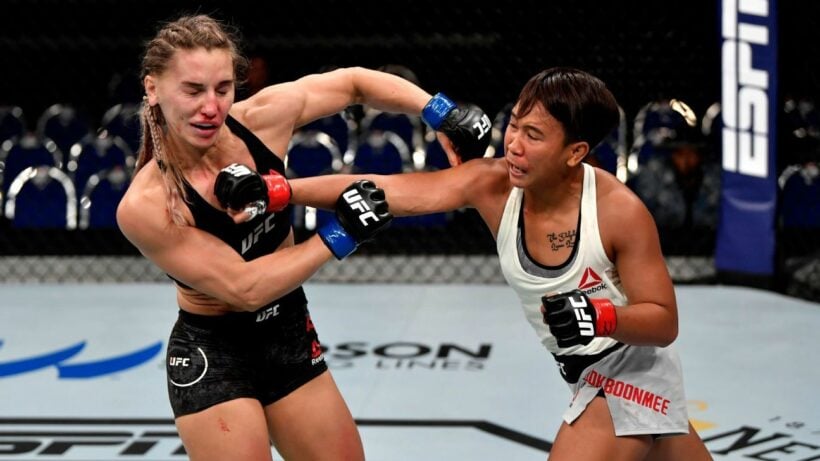 The upcoming Ultimate Fighting Championship Fight Night event in Abu Dhabi will feature Thailand's only national marking her third fight with the UFC, the world's largest mixed martial arts competition. 24 year old Loma Lookboonme, from Burirram in northeastern Thailand, will fight in the event on October 3, 2020.
Loma is a Muay Thai fighter who has adapted her MMA skills to fight in the UFC where she currently trains at the Tiger Muay Thai gym in Phuket. Loma qualified for the national team at the age of 19 and has fought in over 12 nations worldwide. She currently trains 6 days a week starting daily at 6:30am with a 3 kilometre run. In the UFC, she will be competing against China's Angela Lee who is the undisputed champion of the 52 kilogram fist weight category.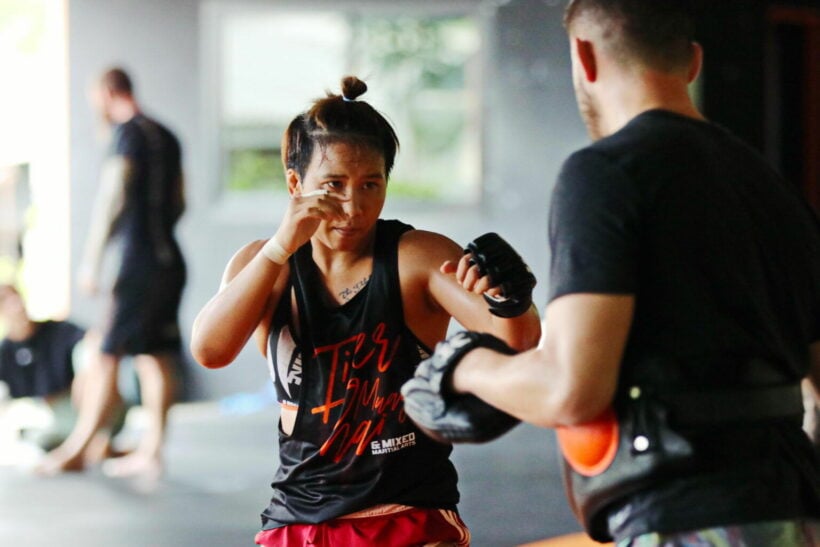 Loma's parents are former Muay Thai fighters and her 2 sisters currently compete as well. She reportedly started training at 8 years old after being inspired by her father, whom she describes as her "hero."
Like most Thais in such fighting sports, Muay Thai offers a way to rise out of poverty-and fighting for the UFC can be financially lucrative. But Loma says her only Thai sponsor is the gym where she trains, with the rest of her sponsors being from foreign brands. She says she is trying to get more Thai sponsors but feels that maybe she needs to win the UFC first before Thai brands notice her.
Loma lost her last fight and says her new opponent gives her nothing to lose. She says her goal is to get into the Top 10, but is not sure when it will happen. Loma says for now, it would be good to fight against someone in the Top 10 to help her prepare for her future.
FULL INTERVIEW: Thisrupt.co
Keep in contact with The Thaiger by following our
Facebook page
.
Never miss out on future posts by
following The Thaiger
.