Thailand News: Academics offer plan for interim leader; Bombs at Lumpini; Blue powder probe in elephant death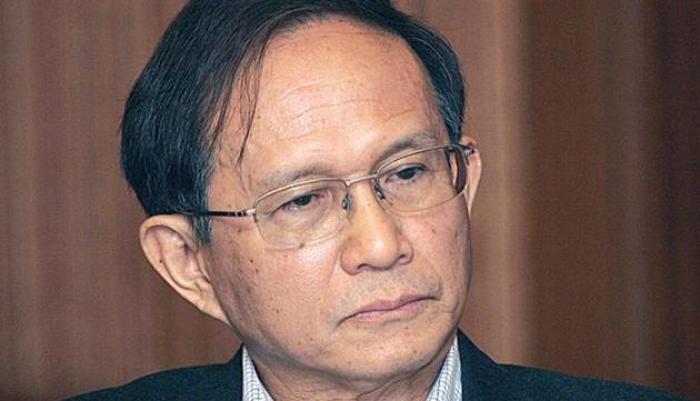 PHUKET MEDIA WATCH
– Thailand news compiled by Gazette editors for Phuket's international community
Group comes up with plan for interim govt leader
The Nation / Phuket Gazette
PHUKET: A group of academics and peace advocates yesterday urged rival political camps to forget about appointing a "neutral" prime minister through Article 7 of the Constitution and jointly select an interim non-partisan deputy PM to act as head of government temporarily so that the country can move forward with reform and a general election.
The group includes Surichai Wungaeo and Chantana Banpasirichote, Chulalongkorn University political scientists; Chaiwat Satha-Anand, founder and director of the Peace Information Centre at Thammasat University; and General Ekkachai Srivilas, director of the Office of Peace and Governance at King Prajadhipok's Institute.
For sustainable democracy and a victory for all Thais, both sides should establish a common ground and step over conflicts that could plunge the country into civil strife, the group said.
Both movements should agree upon three objectives – seek a way out of the stalemate that stays within the scope of the charter, find a "non-partisan" person who can manage the country at this critical juncture, and draft a pact to ensure that all sides will join forces to "reform" the country.
Then both camps should agree not to take recourse to Article 7 to get a non-partisan prime minister, because critics harbour doubts that this would be legitimate.
Under the group's proposal, both the pro- and anti-government camps would agree on putting in place a "non-partisan" PM who does not have the full authority normally held by a sitting prime minister. Both then should agree on coming up with clear reform proposals that will be legally binding on the next government. The reform proposals must be drafted before the general election is held.
Both political camps must decide how they would select such a non-partisan leader. Once they come up with a candidate, the present acting prime minister would nominate him as a deputy PM for royal endorsement.
The caretaker Cabinet then must resolve to have that deputy PM serve as acting PM, replacing the current one.
The Pheu Thai Party, Democrat Party, United Front for Democracy against Dictatorship and People's Democratic Reform Committee would nominate three candidates each, who have demonstrated that they are "neutral" in behaviour and actions, possess a clean track record and are widely accepted as having the ability to manage a crisis.
The non-partisan acting PM would then appoint a non-partisan minister to coordinate reform efforts. Not more than 35 ministers would be appointed by the opposition or neutral bodies to resolve the political crisis.
Reform proposals would be submitted to the Election Commission, which would hold an election and a referendum on the same day to save costs and time. The referendum results would be legally binding on the next government.
Both camps should sign an agreement that whoever wins the next election will be in power for one year and the House of Representatives will be dissolved and a snap election called again.
EC to meet govt on draft of Royal Decree for snap election
The Nation / Phuket Gazette
PHUKET: Security will be beefed up for the Election Commission (EC) members who meet today with government representatives to discuss the drafting of a Royal Decree on holding an election.
EC secretary general Puchong Nutrawong said the EC had requested a police escort for five EC members, besides routine checks at their residences. However, he did not request bullet-proof vehicles or ask police for security officials to be permanently stationed at the EC members' houses to keep them under guard at all time. He did not think the present situation warranted such high security.
He said acting PM Niwattumrong Boonsongpaisan, caretaker Deputy Prime Minister Phongthep Thepkan-jana and caretaker PM's Office Minister Varathep Ratanakorn would attend the meeting with the EC at its office.
The EC had arranged a reserve office following anti-government protest rallies to pressure them against holding a poll, he noted.
Puchong said the EC had met with its legal specialists for two hours on Monday. Those at the meeting had presented differing views over whether the EC had the authority to inform the acting PM to draft a Royal Decree to schedule a new poll date if there was a riot or a crisis.
He said the meeting also shared views on whether the acting PM had the power to request a royal endorsement or countersign royal commands. Puchong stopped short of revealing further details of the discussion.
Responding to the People's Democratic Reform Committee's call to have high court chiefs meet with independent agencies to nominate a non-partisan PM, Puchong said the EC needed to decide whether it would meet with any agency for discussions.
Meanwhile, Niwattumrong said today's meeting might be held at the Royal Thai Air Force Academy.
The election should be based on the same resolution that it should be on July 20. However, there could be small adjustment if necessary, he said.
Niwattumrong insisted he and his government had full authority to submit the Royal Decree on the election.
Police find bombs in Lumpini after rally ends
The Nation / Phuket Gazette
PHUKET: Bomb disposal officials yesterday found seven home-made bombs and two ping-pong bombs inside Lumpini Park, a day after the anti-government People's Democratic Reform Committee (PDRC) protesters moved out.
One of the bombs, which did not have a detonation circuit attached, was made of emulsion explosives used for industrial purposes. The bomb would have had a lethality radius of five metres, which would be increased if it inside a gas cylinder, explosives ordnance disposal (EOD) officer, Pol Sub-Lieutenant Narong Bootamthan said.
The bombs were found after a team of EOD officers led by Pol Colonel Kanthorn Auicharoen checked the PDRC rally site at 2.30pm yesterday. The bomb was inside a backpack that allegedly carried the identification card of Nakhon Si Thammarat-resident Naruethep Chukerd, 23.
Lumpini Police Station chief Pol Lt-Colonel Samak Panyawong said Naruethep will be summoned for questioning.
EOD personnel also found six home-made pipe bombs in the water-management section of the park. Three were hidden inside an empty water tank and another three in a garbage bag on top of the tank. The team also found 10 bullet-proof vests and fireworks.
Meanwhile, the two ping-pong bombs were found under a tree, close to where the protesters were rallying. Police also found a lot of debris from firecrackers inside a box close to where the security guards' tent had been.
Separately, the 17-year-old wife of Thanakrit Pinwises, an ice deliveryman who was stabbed close to the Channel 5 TV station where the PDRC was rallying on Saturday night, spoke to police and psychologists at Phya Thai Police Station yesterday. Police said they only knew that the attackers were dressed in black and their faces were covered as the closed-circuit cameras nearby were only dummies.
— Phuket Gazette Editors
Keep in contact with The Thaiger by following our
Facebook page
.
"No stimulus for property sector" – Thai finance minister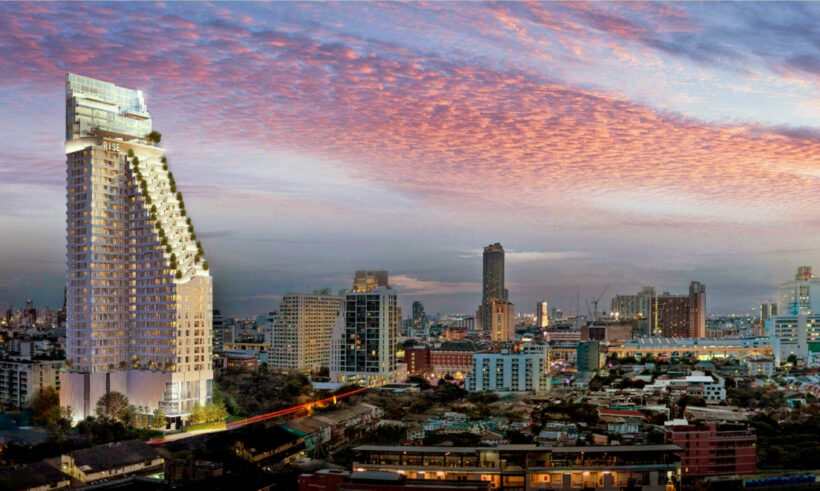 The Finance Minister Uttama Savanayana told a seminar in Bangkok yesterday that the government's stimulus packages were for the 'grass roots economy' and the property sector can cope on its own, without any government assistance.
He was speaking at a property seminar hosted by the Krungthep Turakit newspaper yesterday. He said that that the real estate sector could readily adjust to the Bank of Thailand's loan-to-value (LTV) criteria on mortgage loans that took effect last April.
"The government's latest economic stimulus packages are aimed at helping revive the grassroots economy, and that should in turn benefit to the property sector."
The 316 billion baht stimulus package approved by the Cabinet on August 20 focuses on cash handouts for low-income earners and domestic travellers and extends soft loans to drought-afflicted farmers.
The upbeat finance minister also said that, once the US-China trade war is sorted out, the Thai economy will expand at a faster rate.
"The Thai economy continues to expand."
"Regardless of what happens with the US-China trade talks, GDP growth will reach 3%, as forecast by the National Economic and Social Development Council."
SOURCE: The Nation
Keep in contact with The Thaiger by following our
Facebook page
.
Thai government to consider bringing forward plastics ban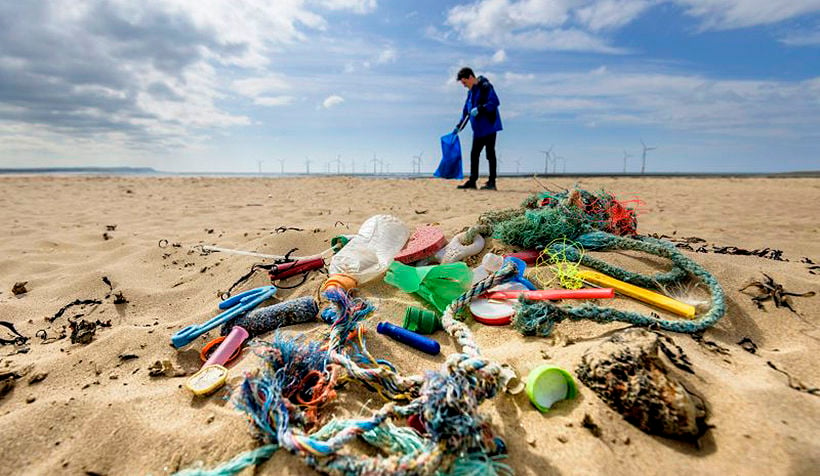 That's a ban on of single-use plastic bags, styrofoam (polystyrene) boxes, plastic straws and single-use plastic cups
In a surprise announcement, the Thai Ministry of Natural Resources and Environment says they're considering bringing forward, by 1-2 years, a complete ban on the use of the key plastic polluters.
Varawut Silpa-archa, the Natural Resources and Environment Minister, says the department's proposal, approved by Cabinet in April this year, to phase out the four types of plastic products by the year 2022, was too slow and should be brought forward.
Mr. Parkpoom Witharntirawat, a leader of an environment network, says that plastic waste is now having a widespread and profound impact on the environment and the situation will get worse if Thailand waits until 2022 to introduce the ban.
"We should move faster toward a plastic free society in Thailand. Every modern shop, shopping mall or other activity must stop using and distributing so much plastic."
Minister Varawut says that the government is cooperating with the private sector to try to reduce the amount of trash, including plastic waste, being washed into seas around Thailand by installing netting in the estuaries of several rivers to trap the trash.
"This does nothing to address the root of the problem, but it's a short-term measure which can help mitigate the problem of plastic waste getting into the oceans."
Keep in contact with The Thaiger by following our
Facebook page
.
Arrival projections for Thai tourism downgraded for 2019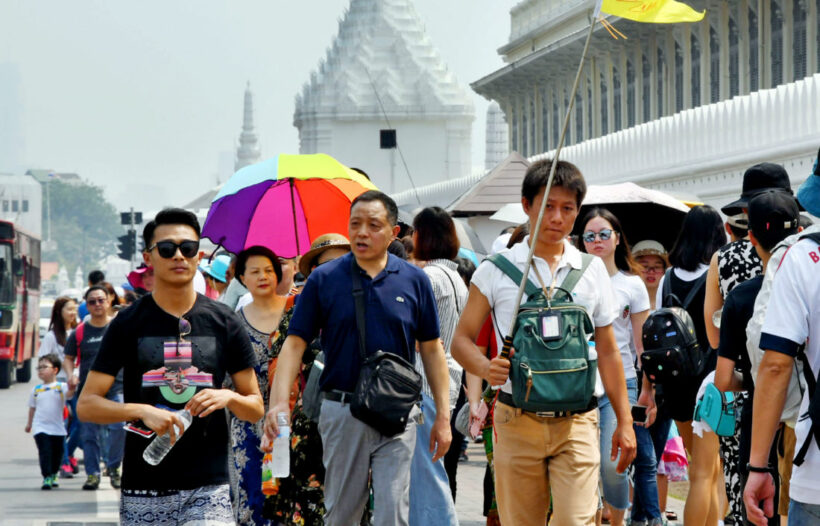 Thailand's Tourism and Sports Minister Phiphat Ratchakitprakarn has downgraded the forecast for foreign arrivals this year to a range of 39-39.8 million. This is down from the upbeat projections at the start of the year that 40.2 million tourists would arrive in the Land of Smiles.
Thai tourism for the first half of 2019 grew only 1.4%, less than expected, prompting the new Minister to admit that the target of over 40 million would not be met.
Although some netizens have characterised the slight reduction in tourist arrivals, especially in some of the traditional 'hot spots', and specifically in the months of April and May, to a 'collapse' or major reversal of fortune for Thai tourism, the numbers still show an upward trajectory for the year.
The Thailand Tourism Intelligence Centre says 23.1 million foreign tourists visited the Kingdom between January and the end of August this year, up nearly 2% compared to the same period last year. The big mover is Indian tourists, up 24% year on year.
The minister, whose proposal to provide incentive to Chinese and Indian tourists with visa-free entry, says he will continue to chat about about the "security issues" raised with related state agencies.
His proposal, rebuffed last week by foreign minister Don Pramudwinai and deputy PM Prawit Wongsuwan, was rejected at last Tuesday's Cabinet meeting. But the Cabinet did extend the current 2,000 baht visa-on-arrival fee waiver to the end of April next year.
Apart from India and China, the following countries are also on the list of visa-on-arrival fee waivers – Bulgaria, Bhutan, Cyprus, Ethiopia, Fiji, Georgia, Kazakhstan, Malta, Mexico, Nauru, Papua New Guinea, Romania, Russia, Saudi Arabia, Taiwan, Uzbekistan and Vanuatu.
Keep in contact with The Thaiger by following our
Facebook page
.