Thai tourism operators want to offer vaccination-inclusive packages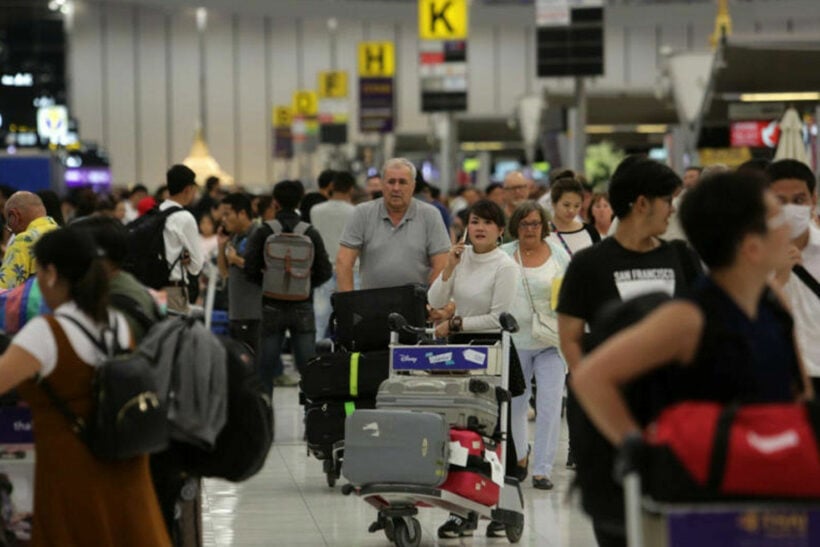 Vaccination seems to be the great new hope of most of Thailand's businesses battered by Covid-19, especially the tourism industry. Thai tour operators are now floating the idea of "vaccination tour packages" to attract inbound travellers after the first inoculations are distributed in February.
Sort of an STV with vaccination included.
The tourism plan is expected to potentially benefit those inbound tour operators, hotels and destinations that have been massively affected by Covid-19 restrictions.
The Tourism Council of Thailand president Chamnan Srisawat explains… "The one month tour packages are expected to cost 150,000 baht, including a 14 day quarantine in an alternative state quarantine or alternative local quarantine facility, and include a vaccination cost."
The idea is, of course, still in the early stages and needs more discussions because there are still uncertainties of travel rules with vaccine certificates. The 'idea' also, again, targets the high end of the travel market that even the current STV has been unable to attract.
Chotechuang Soorangura, the NS Travel and Tour associate MD, speaking to the Bangkok Post, said… "Thailand is not considered a Covid vaccine hub as the country cannot produce a mass supply attracting a large volume of tourists. Most people would rather get inoculated in their own country before going abroad as they want to avoid being exposed to the virus while travelling."
He also suggests that the country should instead promote itself as a "wellness destination and medical tourism hub" (a suggestion that has been made many, many times before).
SOURCE: Bangkok Post
Keep in contact with The Thaiger by following our Facebook page.
Never miss out on future posts by following The Thaiger.
Thai Health Minister to chair panel on travel bubbles, vaccine passports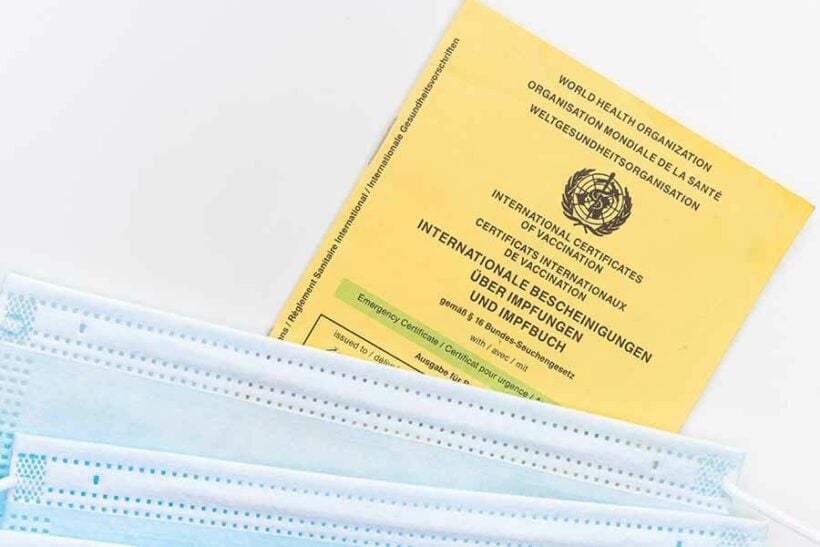 Thailand's Public Health Minister, Anutin Charnvirakul, will chair a meeting on Monday, in which a vaccine passport scheme and potential travel bubbles will be discussed. Anutin says those who've been inoculated against Covid-19 will be issued with a book to confirm their vaccination. It's hoped this will make international travel easier, as well as boosting the public's confidence and helping life return to some kind of normality.
"The Public Health Ministry is making preparations to bring life back to normal, restore businesses and revive the Thai economy."
A number of groups and industry representatives have added their voices to growing calls for a vaccine passport policy. The Joint Standing Committee on Commerce, Industry and Banking is urging the government to implement the scheme without further delay, while also calling for private companies in Thailand to be allowed purchase and distribute vaccines.
The Tourism Authority of Thailand is also pushing for a vaccine passport policy, while the Tourism Ministry has urged the Health Ministry to approve one. Meanwhile the PM, Prayut Chan-o-cha has asked the Foreign Ministry to carry out a study on vaccine passports, adding that the jury is still out as to their effectiveness. They also have their critics, primarily among rights' groups and doctors, who argue that there is not yet enough evidence that vaccination prevents transmission.
At Monday's meeting of the National Communicable Diseases Committee, the Anutin-led panel will also discuss the idea of travel bubbles. Thailand has been considering entering into reciprocal travel arrangements with countries with a high take-up of Covid-19 vaccines.
Meanwhile, Anutin says the public must continue with the practice of mask-wearing, noting that the number of Thais doing so has recently slipped. He says that recent data shows the number of people wearing masks has dropped below 80%, compared to 90% last month.
SOURCE: Nation Thailand
Keep in contact with The Thaiger by following our Facebook page.
Never miss out on future posts by following The Thaiger.
Hospital in northern Thailand closes to visitors after 2 patients test positive for Covid-19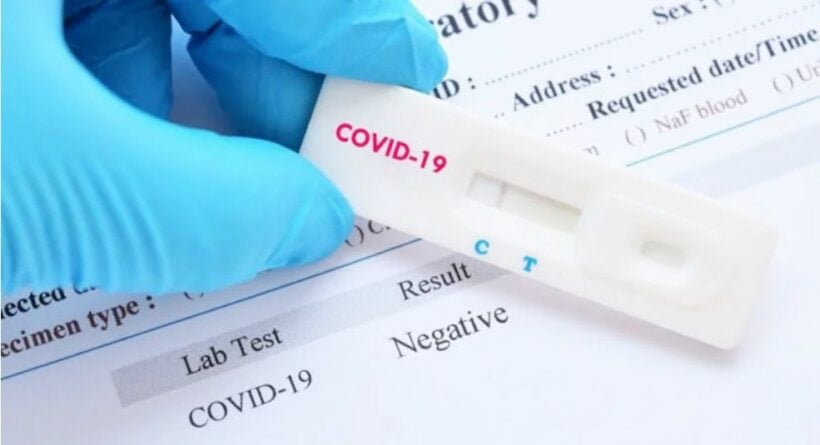 A hospital in the northern province of Tak has had to shut its doors to visitors after 2 patients treated at the facility subsequently tested positive for Covid-19. Nation Thailand reports that Mae Sot Hospital is now closed to visitors until Monday.
It's understood that 19 staff members have had contact with 2 patients who tested positive for the virus. Hospital director Thawatchai Setsuppana says the closure is to facilitate a deep clean of the facility and confirmed that a number of medical workers are self-isolating.
"3 doctors, 11 nurses and 5 patient assistants have been ordered to undergo 14-day quarantine."
Officials are now questioning both patients, in an effort to trace others who may have had contact with them. Tak province is on the border with Myanmar, which has had 142,000 cases of the virus, with 3,200 deaths.
Meanwhile, in the northern province of Sukothai, the provincial Public Health Office has confirmed that a Thai national who returned from working at a casino in Myanmar has also tested positive for Covid-19. It's understood the woman developed symptoms prior to entering Thailand at the border town of Mae Sot on March 1, before taking a bus to her home in order to attend her grandfather's funeral.
The provincial health office has issued a statement to confirm the timeline of the woman's movements. It's understood 17 people had contact with the woman, with 7 of those considered "high-risk".
"On March 2, she took a Covid-19 test at Sukhothai Hospital and went shopping in Muang district before heading home. She was admitted to Ban Dan Lan Hoi Hospital on March 3 after her test came back positive."
It is unclear how the woman managed to evade the mandatory 14-day quarantine. Border officials have stepped up patrols in recent weeks, amid fears that Burmese nationals fleeing the violence in Myanmar may attempt to cross illegally into Thailand, bypassing health checks and quarantine.
SOURCE: Nation Thailand
Keep in contact with The Thaiger by following our Facebook page.
Never miss out on future posts by following The Thaiger.
Thailand to introduce "area quarantine" for international visitors from April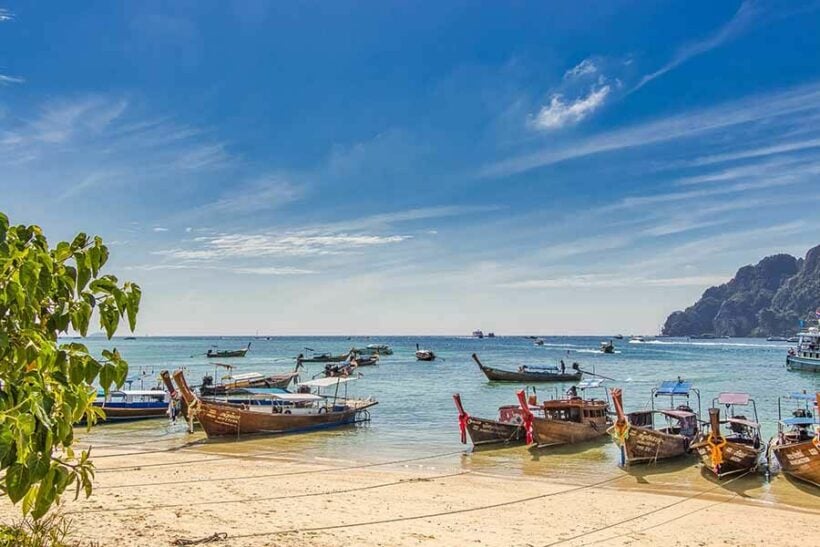 From next month, foreign visitors to the Kingdom will be able to experience the delights of "area quarantine", after the government confirmed the scheme for 5 provinces. Following a meeting with the Public Health Ministry, the Tourism Minister Phiphat Ratchakitprakarn confirmed that Phuket, Krabi, Chiang Mai, Chon Buri (Pattaya), and Surat Thani (Koh Samui and Koh Pha-ngan) have been chosen to pilot the scheme.
Foreign tourists opting for area quarantine will be required to remain in their hotel rooms for the first 3 days of their stay. They will be tested for Covid-19 and, if negative after 3 days, will be allowed to leave their room and roam freely around the resort for the remainder of their 14-day quarantine. At the end of the 14-day period, they will once again be tested for the virus and, if negative, allowed to travel around the quarantine area.
In order to avail of the scheme, tourists will still need to fulfil the other requirements for travel, including obtaining a Certificate of Entry, a negative Covid-19 test 72 hours prior to travel, and adequate health insurance. Nation Thailand reports that the area quarantine plan will be run by 29 travel agencies, under TAT supervision.
The area quarantine scheme comes as the TAT hails the success of the first "golf quarantine" scheme, which operates in a similar manner. Travellers from countries considered "low-risk" for Covid-19 can come to Thailand for a golf holiday at approved golf resorts in the Kingdom. Conditions are similar to those attached to area quarantine, with the golfers having to spend the first 3 days in their room, test negative for the virus, and then enjoy free rein of the resort, with a few rounds of golf thrown in.
Thailand's economy has been decimated by the fallout from the pandemic, in particular the loss of international tourism. The current mandatory 14-day quarantine period is seen as the biggest hurdle to overcome in order to re-ignite the sector. In 2019, international tourism contributed 2 trillion baht out of a total 3.01 trillion baht tourism trade. In the same year, tourism made up 17% of Thailand's GDP.
SOURCE: Nation Thailand
Keep in contact with The Thaiger by following our Facebook page.
Never miss out on future posts by following The Thaiger.