Thai PM at the crossroads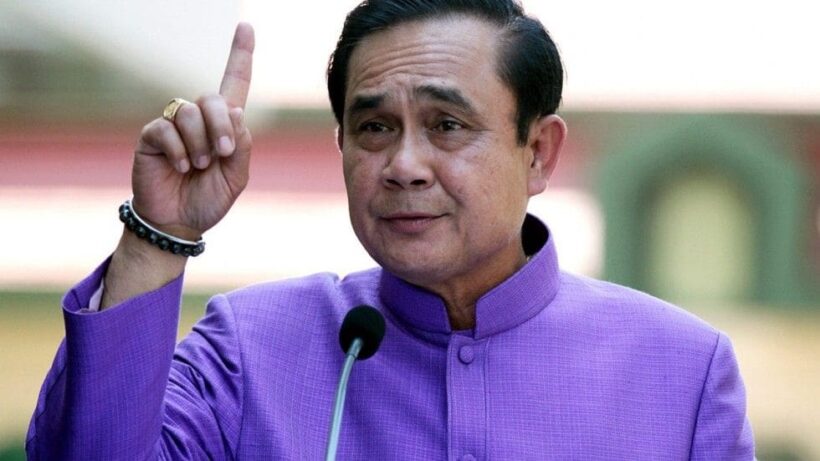 PHOTO: The Nation
With the election looming (5 months away) the Thai PM is being forced to declare his cards and his intentions to run as a political party member, or not.
According to The Nation, Prayut Chan-o-cha appears to have made up his mind to take a risky political journey after publicly admitting for the first time yesterday that he was "interested in political work". He says his future will depend on "how people see it".
But the PM remains tight-lipped as to which political party he is leaning towards and run as its PM candidate. Observers and the media are pointing to a new outfit called Palang Pracharat. If all the speculation is correct, the party plans to nominate Prayut as its PM candidate and certain government figures are expected to join it as well.
Commentators say preparations have been made for Prayut's comeback as PM, including favourable new laws and regulations, along with recent political moves. In a Suan Dusit poll yesterday the PM also came out on top when Thais were asked who they wanted to be PM following the next election.
Prayut has been under pressure to reveal his plans. Staying silent about his political future will see him being pestered by the media and critics, while making his political plans clear risks attacks from politicians who see him as their rival.
Either way, the pressures on him will only increase as the time ticks closer to the proposed poll date.
Another question has emerged as to whether the former Army chief should step down as NCPO leader. His continued tenure could be seen as taking the limelight – a luxury not afforded to his potential political peers.
When asked about the matter by a Government House reporter yesterday, he responded with a clear "No".
Prayut had earlier refused to answer reporter's questions about his political future, saying that if he clarified it early, he risked getting attacked early. It's best to be seen how the Thai PM will react when under the same scrutiny as other politicians. Berating the media and swatting away unpleasant questions won't play well against his more seasoned political performers.
Meanwhile, assuming Prayut is going to run as a politician in the forthcoming election, the verbal stoushes have already begun…
Korkaew Pikulthong, a Pheu Thai Party politician and key red-shirt leader, yesterday called on Prayut to come to power through election the next time.
"That way is dignified," he said, obviously referring to the fact that Prayut took power through a military coup.
"General Prayut has all the power mechanisms in his hands and has an advantage over all the political parties. So it is not difficult for him to enter politics," he said.
Governing as an elected PM is another matter. Korkaew noted that Prayut would no longer have post-coup power, but would instead face scrutiny by the parliamentary opposition and the media.
Watana Muangsook, another key Pheu Thai figure, said yesterday that Prayut had an advantage over fellow politicians by refusing to step down as NCPO leader, while prohibiting political parties from campaigning.
"I am not surprised with what he said. He has made it clear from the beginning that he wants to be in power, but is afraid of contesting an election," Watana wrote on Facebook.
Prayut was not alone yesterday. PM's Office Minister Kobsak Pootrakool said he has developed an interest in politics after having worked in the government over the past few years.
"I am happy we have been able to help people. In the future, we may continue offering benefits to the people," he said yesterday.
Industry Minister Uttama Savanayana yesterday also voiced his interest in politics. He said he was weighing his opportunity to continue his political work.
Uttama and Kobsak are expected to take key positions in the pro-Prayut Palang Pracharat Party, which is scheduled to convene its general meeting this Saturday. The picture will be clear when the party selects its executive members and announces its election plan.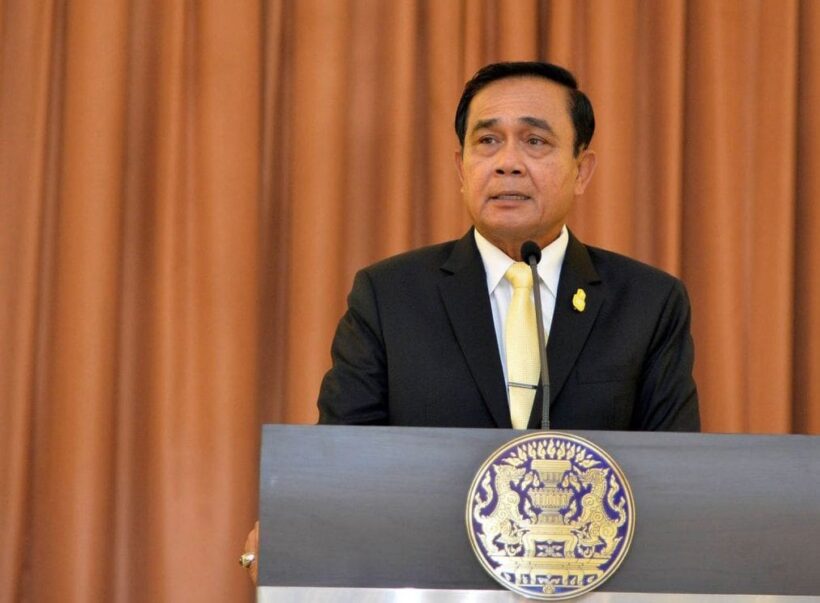 SOURCE: The Nation
Keep in contact with The Thaiger by following our
Facebook page
.
PM defends the 80 billion baht munition spend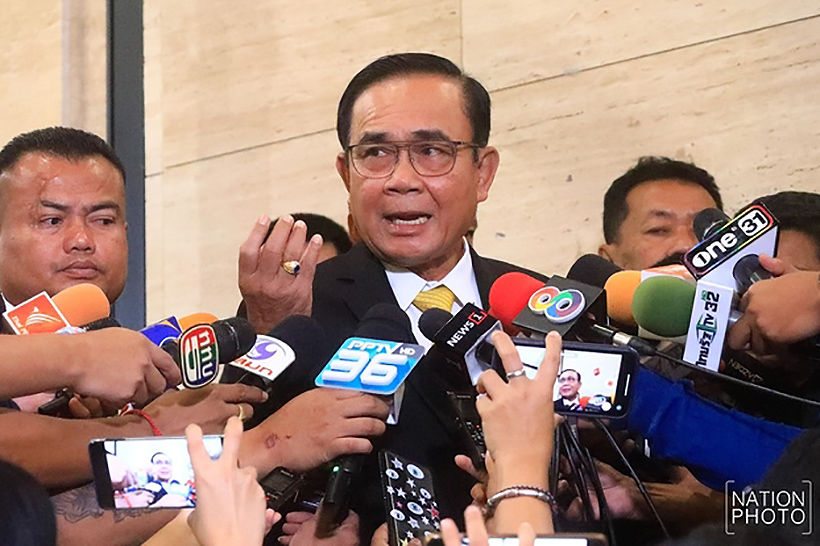 PHOTO: The Nation
Speaking to the House of Representatives' budget debate for the 2020 financial year yesterday, PM and Minister of Defence Gen Prayut Chan-o-cha defended the expenditure for the Defence Ministry. He claimed they must reserve a budget of 70-80 billion baht for buying munitions and vehicles for defense purposes.
"This money is part of the Ministry of Defense's allotted budget, nothing to do with the central expenditure budget."
"Our military personnel are patrolling 5,000 kilometres of border both by land and sea."
"It's a dangerous and important duty and they need modern ships for efficient operations."
The Nation reports that the PM explained to the parliament that the Ministry's existing fleet is more than 60 years old and most of the ships require urgent repair or replacement.
"All our neighbouring countries have modern ships, and Thailand needs to keep up with the changing world to maintain our negotiating powers, as well as show our potential and capability to protect our resources, especially around naval borders."
"The Ministry of Defence is trying its best to reduce costs, such as by using smaller ships or even trying to build the ships domestically. However, we cannot let up on naval patrol. As you can see from skirmishes with illegal, unreported and unregulated foreign fishing boats, we need to protect our people and resources as well as prevent matters that might escalate into bigger conflicts."
SOURCE: The Nation
Keep in contact with The Thaiger by following our
Facebook page
.
Points deduction system for drivers to be introduced mid-December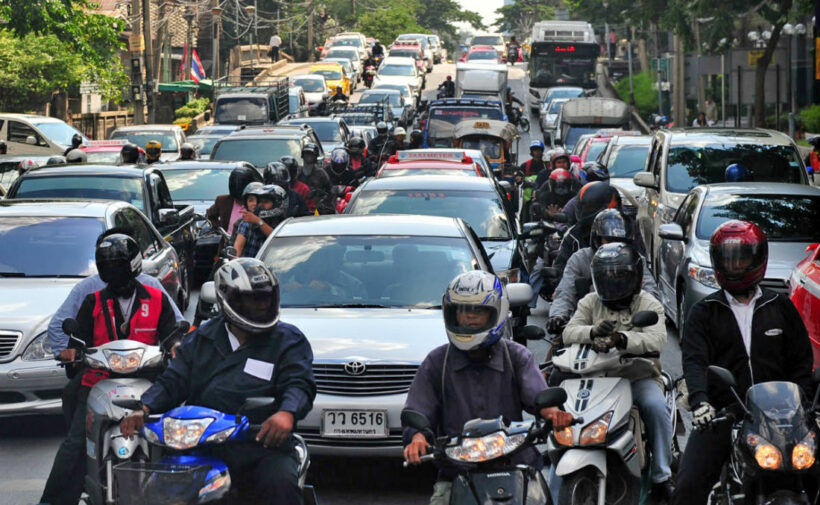 The point deduction system, for traffic and road infringements, is tentatively scheduled for activation for motorists and motorcyclists in mid-December. It is hoped that the system will help reduce road fatalities and injuries on Thai roads.
The deputy commander of Highways Police Command says that every licensed driver will be given an allocation of 12 points. Each time the driver commits a traffic law violation, points will be deducted. When there are no points left, the driver's license will be suspended for 90 days, after which the driver or motorcyclist will have to undergo training administered by the Land Transport Department to get their licence back, and another 12 points.
Those who don't attend the training, however, will have their licence returned after 90 days, but with only 8 points.
Points to be deducted differ, depending on the offence. Offences are divided into four categories:
• One point deduction
Using a cell-phone while driving; exceeding the speed limit; not wearing crash helmets for motorcyclists; not wearing seat belts; not giving way to emergency vehicles, riding on the sidewalk and not stopping for pedestrians on zebra crossings.
• Two points deduction
Running a red light; driving on the wrong side of the road; reckless driving; driving while his/her license is suspended and drunk driving.
• Three points deduction
Organising or promoting street racing without permission; hit-and run; driving while under the influence of narcotics; driving while under the influence of alcohol exceeding 150mg per ml.
• Four points deduction
Driving under the influence of alcohol exceeding 200mg per ml, drunk driving in a way which may cause serious injuries or death to the other people; driving in a manner disregarding the safety of the other people or causing trouble to other people.
SOURCE: Thai PBS World
Keep in contact with The Thaiger by following our
Facebook page
.
Opposition hits out at government's military spending in 2020 budget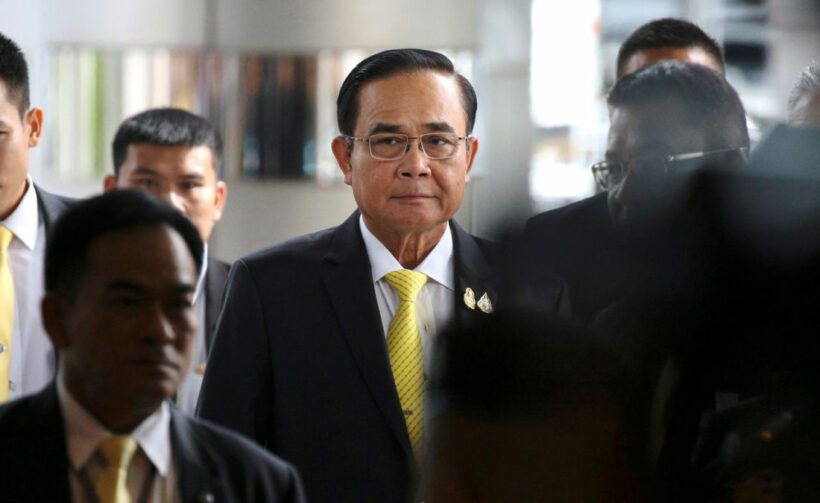 PHOTO: Reuters | The Business Times
The opposition is accusing the government of being more concerned with military arms than the daily struggles of Thai citizens. During a debate in Parliament on the budget bill, the government was accused of caring more about the growth in military spending than citizens' financial woes.
The opposition levied the attack after PM General Prayut Chan-o-cha delivered the 3.2 trillion baht bill to the House of Representatives. The debate on the 2020 budget is expected to continue for two more days and if approved by Parliament, the bill will come into force early next year.
The PM says the budget aligns with the "20 year strategy" to improve the living standards of the nation's citizens while growing the economy, but opponents accuse him of making defence spending a priority.
The leader of the opposition, Sompong Amornvivat, claims that in the five years the PM has been in power, total spending has hit 14.3 trillion baht, with loans of 2.2 trillion baht, without any significant growth in the economy. He accuses the government of spending more than 6 billion baht on defence, with the Interior Ministry getting 25 billion baht more than last year.
It's also understood that the government has also put 518.8 billion baht aside, which it can spend as it wishes, without the consent of Parliament.
The government's tourism stimulus plan, whereby domestic tourists would be given cash incentives, also came under fire as Sompong declared it a waste of money that would do nothing to boost productivity.
The subject of the PM's oath-taking fiasco reared its head again, as the leader of the Seree Ruam Thai Party, Pol General Sereepisut Temiyavej declared the PM and his government unfit to rule or propose a budget bill as a result of it.
Anudit Nakorntab from the Pheu Thai party said the government should postpone unnecessary spending on military arms while the country's citizens battle economic hardship, accusing the previous junta-led administration of also prioritising the military in its spending.
SOURCE: The Nation
Keep in contact with The Thaiger by following our
Facebook page
.