Thai officials crackdown on "lèse majesté" social media pages and posts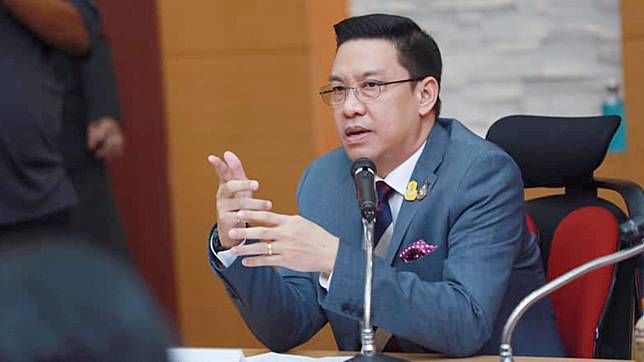 In a crackdown on social media posts critical of the Thai Monarchy, the Ministry of Digital Economy and Society says they plan to pursue legal action against Facebook and Twitter for failing to remove content that violates the country's draconian lèse majesté law.
Social media users who make insulting posts about the Thai Monarchy can also be charged. So far, the ministry has identified 9 people they say are responsible for content shared online that violates Thailand's laws.
Over the past year, numerous activists and protest leaders involved in the pro-democracy movement have been arrested for allegedly violating lèse majesté law, Section 112 of Thailand's Criminals Code. Under the law, those who insult or defame the Thai Monarchy face 3 to 15 years in prison.
Pro-democracy activists have been calling on government and monarchy reform, bringing up subjects and questions considered taboo and unprecedented in Thai society.
Many activists use Facebook and Twitter to share information about protests as well as their views on social and political issues. The ministry says they found 5,494 Facebook pages and 2,949 Twitter pages that "harbour illegal content."
Facebook removed the 3,107 links. Twitter refused to remove 611 links, according to the Bangkok Post. Considering not all the pages in question were removed, the DES minister Buddhipongse Punnakanta says the ministry plans to take legal action on the social media sites for hosting material in Thailand's domain that are said to violate the lèse majesté law.
From October to December, the DES also found 638 URLS that allegedly violated Thailand's Computer Crime Act, which has been used to prosecute lèse majesté cases. Most of the links traced back to 26 internet accounts, according to Buddhipongse.
"We have identified nine individuals who are owners of these accounts. They are not new faces and have been charged with similar offences many times before."
SOURCE: Bangkok Post
Catch up with the latest daily "Thailand News Today" here on The Thaiger.
Keep in contact with The Thaiger by following our Facebook page.
Never miss out on future posts by following The Thaiger.
Asia's biggest drug kingpin arrested in Netherlands
Asia's biggest drug kingpin is under arrest in the Netherlands after years of authorities chasing him worldwide. 57 year old Tse Chi Lop, a Chinese-born Canadian citizen, was arrested by Dutch police acting on a request by Australia's federal police.
The UN Office on Drugs and Crime named him as the suspected leader of the Asian mega-cartel known as "Sam Gor", a major producer and supplier of methamphetamines worldwide. Tse is commonly compared to the Mexican drug lord Joaquin "El Chapo" Guzman.
Sam Gor is suspected of laundering billions in drug money through businesses such as casinos, real estate and hotels in Southeast Asia's Mekong region. Australia's federal police said Friday's arrest came after a 2012 operation that arrested 27 people linked to a crime syndicate spanning five countries. The groups was accused of importing large amounts of heroin and methamphetamine into Australia, according to police.
"The syndicate targeted Australia over a number of years, importing and distributing large amounts of illicit narcotics, laundering the profits overseas and living off the wealth obtained from crime."
The arrest of Tse Chi Lop almost 10 years after that operation's launch is a major break for Australian authorities. The country's attorney-general will now begin preparing a formal extradition request for the alleged drug lord to face trial.
Most of Asia's meth comes from "Golden Triangle" border areas between Laos, Myanmar, Thailand and southwest China. The production of methamphetamine, either in tablet form or the highly potent crystalised "ice" version, take place in Myanmar's eastern north Shan state. Ketamine and fentanyl are also produced there as well, mostly in 'portable' labs that hide underneath the thick rainforest canopy.
In 2018 alone, Thailand netted more than 515 million methamphetamine tablets, a number 17 times the amount for the entire Mekong region 10 years ago. Traffickers are constantly finding more creative ways to ship their products as drug busts are featured daily on the news in those regions.
SOURCE: The Bangkok Post
Keep in contact with The Thaiger by following our Facebook page.
Never miss out on future posts by following The Thaiger.
2 shot dead at Phuket Bus Terminal Saturday night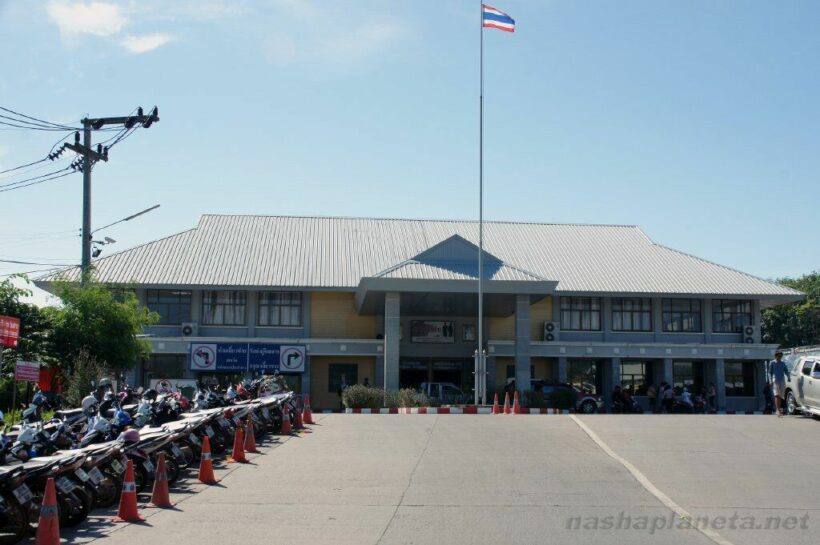 Police say 2 men were gunned down at the Phuket Bus Terminal by a colleague at the terminal along the stretch of Thepkasattri road heading into Phuket Town last night. The incident happened at about 10:15pm with the local police chief arriving along with medical staff from Vachira Hospital shortly after the incident.
60 year old Wian Iadchuthong, the alleged gunman, was waiting to surrender at the scene when police arrived. Police say Wian appeared to be drunk and told them he had a serious argument with the 2 men and decided to take their lives with the gun. Police say they found 50 year old Yod Sae Lee lying on the ground in front of a taxi service stand, badly wounded. He was given CPR before being rushed to Vachira Hospital where he was pronounced dead.
54 year old Prakob Chuthong was also found lying dead by the counter of a 24 hour car park service kiosk. Police say he had been shot 2 times, once in the left side of his head and once in his left rib cage, according to Bangkok Post.
Witnesses say before the shooting, Wian was quietly drinking alone. But after getting drunk, he walked to the counter of the car park service kiosk and allegedly fired 2 shots from a 9mm gun at point-blank range, killing Prakob instantly. Wian then ran towards Yod, who was sitting in front of the taxi service stand. Yod saw Wian coming at him with the gun and he ran away to 1 side of the terminal building, only to be intercepted by Wian who allegedly fired 5 shots. Yod was hit 1 time in the head, 2 times in the torso and 2 times in the legs. Yod was also rushed to Vachira Hospital where he later died.
An initial police investigation found that the 3 were close colleagues at the workplace, but often engaged in heated fights over motorcycle taxi and taxi services at the bus terminal.
SOURCE: Bangkok Post
Keep in contact with The Thaiger by following our Facebook page.
Never miss out on future posts by following The Thaiger.
29 arrested in Pattaya for smoking shisha above Indian restaurant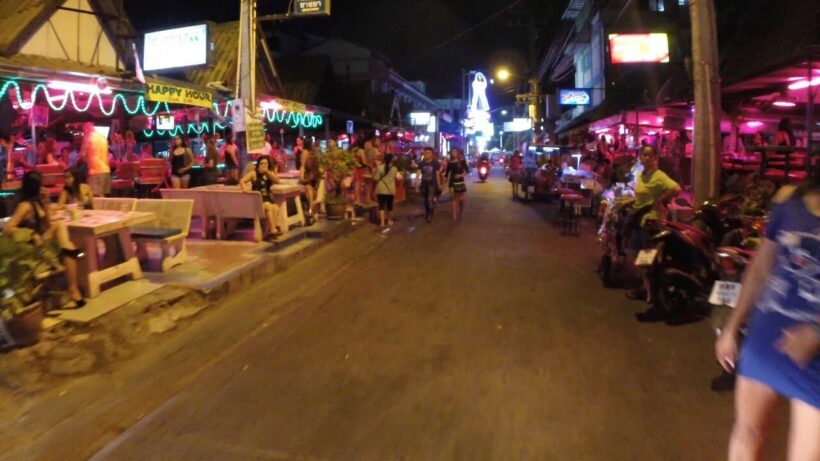 Police are investigating an Indian restaurant where they arrested 29 people for a late night party in Pattaya's Soi 7. The incident took place at 12:30am at a 5 story building which had the first 3 floors closed. Police say the venue was actually operating as a shisha lounge, pool hall, and bar.
The raid was based on a tip from an undercover officer who had previously confirmed the location was open and operating. When police entered the building, they found 29 people either smoking shisha, or hookah pipes, while others were playing pool, or snooker. Police say they found 18 hookah pipes (as distinct from 18 hookers).
In Thailand, shisha and hookah is illegal. 11 foreigners from India, Cambodia, and other countries were found at the venue. The remainder were Thai nationals. All 29 were arrested and taken to the Pattaya Police station where they will face charges under the Emergency Decree Act, the Communicable Disease Act and possession of an illegal substance.
Police say they don't know who owned or managed the venue and they claimed many of the people present were "playing dumb" in terms of how they knew about the venue or who was responsible for it. Police say they will be interrogating and interviewing those arrested today to determine who should be held responsible. They also seized documents from offices on the top floor relating to ownership.
Pattaya is a "highly controlled" zone as set by the Centre for Covid-19 Situation Administration, which sees it under the toughest rules in the country in order to curb the spreading of Covid infections. Chonburi has seen 0 new cases in the past 3 days, sparking anticipation from residents and business owners for the strict measures to relax. Health authorities say they will review the measures at the end of the month, but are not promising to make a change.
SOURCE: The Pattaya News
Keep in contact with The Thaiger by following our Facebook page.
Never miss out on future posts by following The Thaiger.