Thai condo developers clearing inventory rather than starting new projects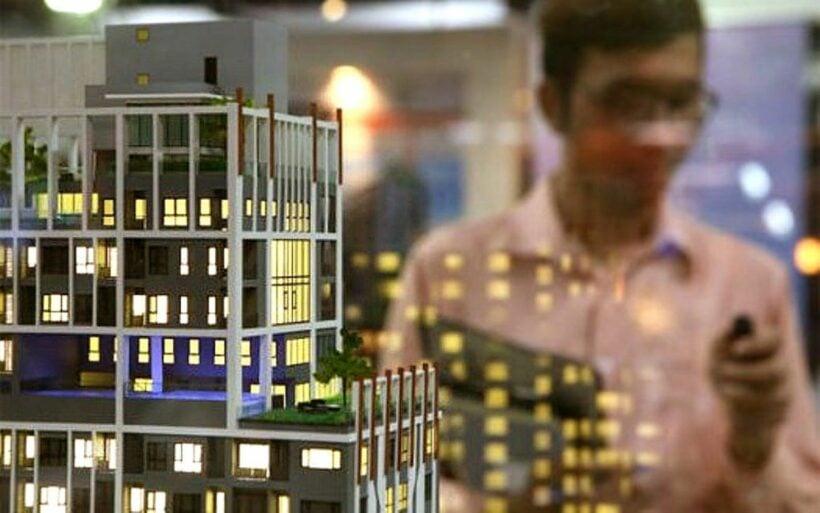 "With waves of uncertainty and financial stress crashing into the market from the COVID-19 pandemic, most residential property developers have decided to postpone their plans."
CBRE, the international property consultants, reports that most Thai developers are postponing the launch of new condo projects to focus on clearing existing stock. Discounting completed projects to generate quick revenue as a financial lifeboat is the best solution for many of the country's larger developers whilst the market is in limbo.
Rathawat Kuvijitrsuwan, head of CBRE Research and Consulting in Thailand believes that, now business is gradually recovering, a few developers have started to launch new condominium projects.
"In the first half of 2020, the Bangkok condominium landscape was gloomy with fewer than 10,000 condominium units launched, which was much lower than the total number of new launches in the past three years of more than 60,000 condominium units per year."
Since June, CBRE Research says new condominium projects, along new extensions and future routes of mass transit lines, with starting prices under 2 million baht, and those along existing mass transit lines are usually priced lower than 3 million baht.
"On the other hand, there has been no newly launched condominium in the high-end and above segments this year due to the high level of unsold supply and high land cost in prime locations. Investors have become more cautious in spending a large amount of cash during these uncertain times."
"Some of the newly launched condominiums have had a good sales rate during their first launch. Most of these projects have been launched with a product and pricing that are mainly targeting large demand from buyers with lower-purchasing power and are located in an attractive location with limited available condominium supply in the area."
But despite the slowdown of general activity and the current sales and promotions to dispose of excess stock, over 60,000 condos are expected to be completed this year and around 80,000 units each year over the next 2 years.
"With over 140,000 condo waiting to be transferred over the next 2 years, there is a possibility that a large number of booked units could return to such a volatile market as some cash-strapped buyers could decide not to transfer their units."
"The future of the condominium market depends on the direction that residential developers will take collectively. With the 10 year record low number of newly launched condominium projects, this is the moment for the market to correct its long-standing oversupply and overpricing issues."
CBRE Research believes that there are still opportunities for developers, including the 4 under-construction mass transit lines that are expected to be completed in 2022, the new Bangkok City Planning that will unlock many new locations for condo development and foreign demand that will come back… eventually.
To find the best range of condos, houses and villas, around Thailand, click HERE.
Keep in contact with The Thaiger by following our
Facebook page
.
Never miss out on future posts by
following The Thaiger
.
Thailand's Social Security Office forced to explain investment in Sri Panwa Phuket Resort trust fund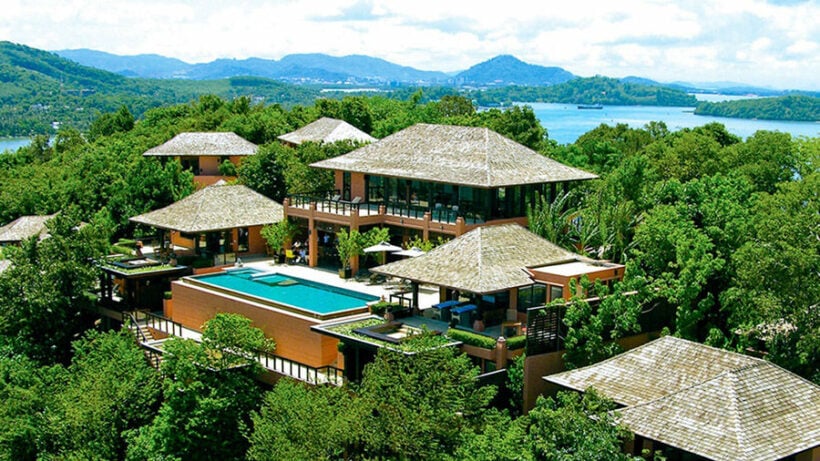 The Social Security Office, a department under the direction of Thailand's Ministry of Labour, is being asked to explain its investment in the trust fund of Phuket's Sri Panwa Phuket Resort. The demand comes as members of the opposition and political activists call for an investigation into the property's land rights. The owner of Sri Panwa Phuket, Vorasit Issara, has been condemned online recently, with his property attracting multiple negative reviews, after he criticised anti-government protest leader, Panusaya Sithijirawattanakul.
Thai PBS World reports that the Civil Society for State Welfare is calling on the SSO to clarify its investment in the Sri Panwa Hospitality Real Estate Investment Trust, thought to be worth around 500 million baht. Nimit Thian-udom says that, while the SSO's investment does not break any laws, the board must explain the reasons behind the investment decision and clarify the return on that investment. In addition, he says the SSO should attach more importance to good governance when choosing where to invest.
The call for clarity is echoed by opposition MP Chirayu Huangsap, from the Pheu Thai Party, who calls on the Labour Minister to explain the investment. He adds that any discrepancies will be reported to both the National Anti-Corruption Commission and the Public Sector Anti-Corruption Commission.
The land rights of the luxury Sri Panwa Phuket resort, which sits on prime land atop Phuket's Cape Panwa, overlooking the south-eastern tip of the island, are also being called into question. Veera Somkwamkid, from the People's Network Against Corruption, says he is looking into the property's land rights and will pass his findings to the Department of Special Investigations.
For his part, the Labour Minister, Somsak Thepsuthin, says he doesn't know if the property has been legally built, saying it's up to the DSI to investigate and that a complaint does not need to be filed in order for them to do so.
Meanwhile, review site Tripadvisor has had to suspend reviews for the Sri Panwa resort, as anti-government netizens exact their revenge on the proprietor by posting negative feedback on the property.
"Due to a recent event that has attracted media attention and has caused an influx of review submissions that do not describe a first-hand experience, we have temporarily suspended publishing new reviews for this listing."
SOURCE: Thai PBS World
Catch up with the latest daily "Thailand News Today" here on The Thaiger.
Keep in contact with The Thaiger by following our
Facebook page
.
Never miss out on future posts by
following The Thaiger
.
Struggling airlines to get reprieve through small loans, extension to fuel tax cut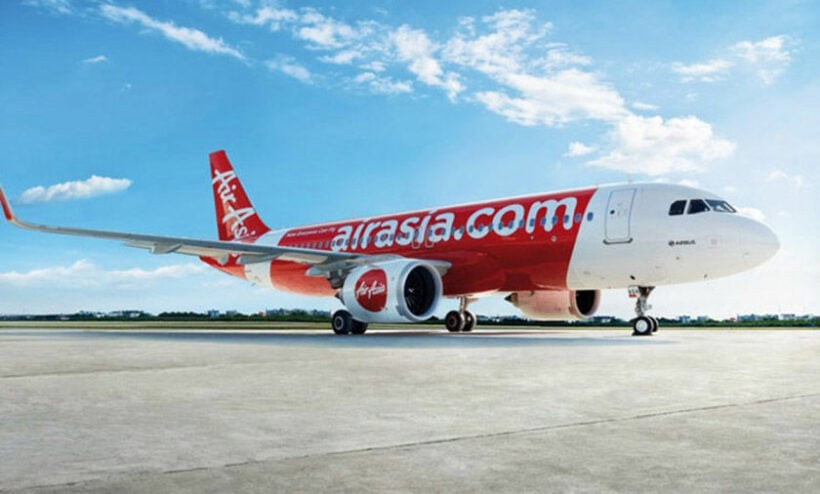 Airlines in Thailand are being offered a financial lifeline, as the Government Savings Bank announces soft loans for carriers left struggling as a result of the current Covid-19 'disruption'. Nation Thailand reports that the GSB is offering the loans over a 60 month period, with an annual interest rate of 2%. Chairman Patchara Anuntasilpa says the proposal will shortly be put to Cabinet for approval.
Airlines have been left financially devastated by the fallout from the ongoing Covid-19 pandemic, with countries closing their borders, passenger numbers plummeting, and carriers forced to slash the number of flights on offer. The services available, including the food services, were also curtailed early on as a preventative measure but that restriction has since been lifted. The effect is being keenly felt by all the airlines in Thailand, with the Kingdom's borders closed to nearly all international traffic since March.
In a further effort to ease the financial crisis faced by Thai airlines, the Excise Department says it will extend the fuel tax cut for low-cost carriers by another 6 months from the end of this month. Patchara, who also serves as director-general of the Excise Department, says the tax may end up being abolished completely. In normal times, taxation on aviation fuel generates around 1 billion baht a year.
Air Asia has also cut some of its ground costs by using airport buses to ferry passengers from a cheaper aircraft parking area, back to the terminals, foregoing the costs of the airport airbridges. Flights from Phuket to Don Mueang, for example, are now a full 'bus' service, sometimes adding an additional 15 minutes at either end for the loading up of the buses and the trip to the planes or the terminal.
It's understood the excise tax collected since October 2019 totals 503 billion baht, down more than 6.5% on last year's figure. Most of the income comes from oil or oil products, cars, alcohol, and cigarettes.
SOURCE: Nation Thailand
Catch up with the latest daily "Thailand News Today" here on The Thaiger.
Keep in contact with The Thaiger by following our
Facebook page
.
Never miss out on future posts by
following The Thaiger
.
First airplane food cafe, now Thai Airways opens fried dough stand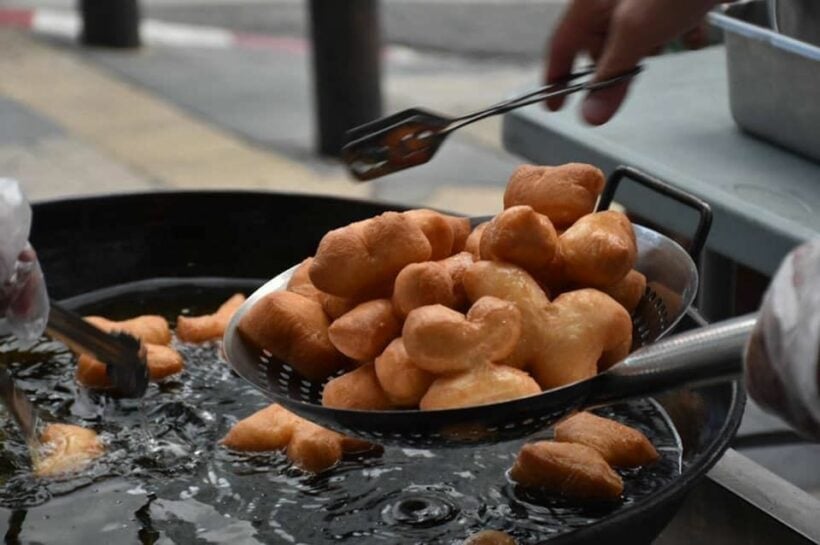 Since not much is happening in the air, Thai Airways is running new business schemes on the ground. For their newest venture, the company opened a deep fried dough street food stand. They say the fried dough with taro custard is an "award winning" recipe.
Thai Airways has already opened a pop-up restaurant serving "in flight" food to customers seated in repurposed airplane seats. They also started offering package deals for a lessons on their flight stimulator, touting that it's the most realistic stimulator in Thailand and is usually used to train pilots.
For their new fried dough stand outside of the company's Bangkok headquarters, the new business venture has already "taken off." Nation Thailand says a long line of people waiting for the 50 baht fried dough early Wednesday morning.
The stand is up from 6:30am to 9:30am in front of their headquarters on Silom Road.
Hopefully they'll make a profit out of the fried dough with taro custard as they currently owe around 245 billion baht (give or take a few billion), according to Reuters. So 245 billion baht, divided by 50 baht, minus the costs of the taro and dough… they will have to sell a LOT.
SOURCE: Nation Thailand
Keep in contact with The Thaiger by following our
Facebook page
.
Never miss out on future posts by
following The Thaiger
.