STOP PRESS: Thai woman rips off Thai man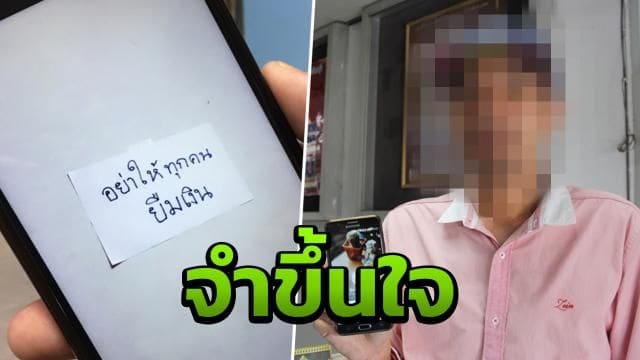 PHOTO MONTAGE: Thai Rath
Thai Rath is reporting that a Thai man has learned the hard way; that not every Thai woman on dating apps is a beautiful girl who wants to get to know you.
The man says that the woman he met was very pretty and spoke so well.
Within two days the couple were chatting on LINE chat, one of Thailand's most popular chat forums. He could hardly believe his luck, according to Thai Rath.
(You KNOW it's all going to go wrong…)
Of course, he had no hesitation lend her money when she told him of all her problems. He transferred cash to her 13 times to the tune of 89,330 baht.
13 times!
Then, magically, she vanished from his LINE chat.
Realising he had been conned (13 times) he reported to the Chantaburi police but he says they only wrote a report and weren't able to help him. He says police simply reminded him that he had agreed to transfer money after a request from the woman.
"It is not police business."
They advised him to get a lawyer to pursue the case as it wasn't a criminal matter.
The man wrote on a slip of paper and stuck it to his phone – the only thing he could do in such a case.
"Don't lend money to anyone" the note said, and he warned others to be wary of beautiful woman online asking for money. And don't transfer money to them.
13 times!
He says he doesn't want to see the woman who ripped him off, he just wants his 89,000 baht back.
The Thaiger doubts that is going to happen.
SOURCE: Thai Rath


Read more headlines, reports & breaking news in Thailand. Or catch up on your Thailand news.
Thailand's sponsorship market grew 19% – 2018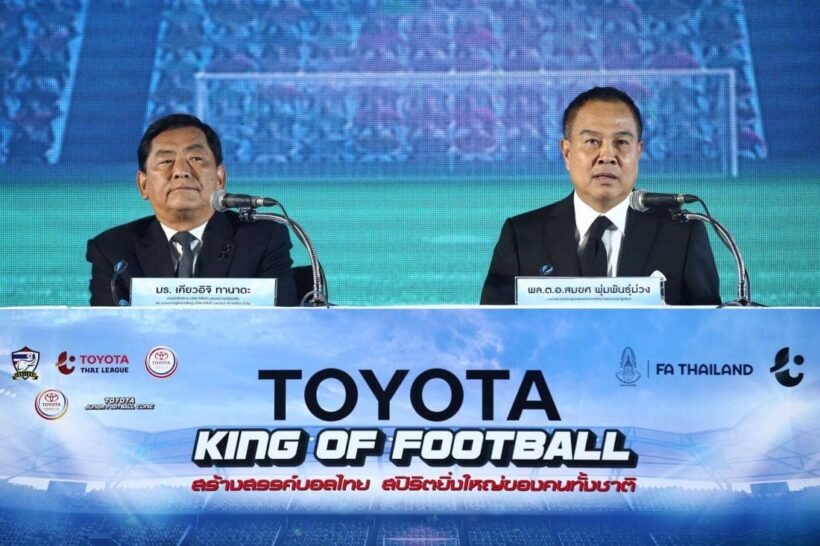 ASN (Asia Sponsorship News) has just released its Sponsorship Market Overview for Thailand 2018. Local agencies have had their say on the performance of the Southeast Asian sponsorship marketplace.
2018 was a robust year for Thailand's Sponsorship market, growing 19% year-on-year to US$223.4 million (2017's total investment was US$188.2 million) and making grounds on reaching its previous (outlier) market peak of US$247.8 million in 2015. Since 2015, the market had been creeping backwards to a recent low of US$187.2 million.
General market health -in GDP terms – for Thailand was generally positive. In November last year, the country forecast a slightly reduced GDP forecast in the mid-4% range for itself for the year.
Back to the Sponsorship market and the leading spending brands are as follows; the Top 10 includes the usual major players, but also some newcomers since ASN last analysed the market in 2016…
| | |
| --- | --- |
| 2018 | (US$) |
| Toyota |  11,749,000 |
| Chang |  10,347,050 |
| PTT Petroleum |  7,372,000 |
| Singha |  6,935,525 |
| PTT Group |  5,573,000 |
| Tourism Authority of Thailand |  5,532,000 |
| Thai Beverage Plc |  5,173,050 |
| Adidas |  5,075,000 |
| Pepsi |  5,065,000 |
| Carabao |  4,389,000 |
These 10 brands contributed almost 30% of the total investment in this Southeast Asian market.
In terms of the movers and shakers within the Top 10, versus 2016…
Toyota was 4th spending US$6.8 million
Chang was 1st with US$14.4 million
AIA was 2nd, Its dramatic fall caused by the cessation of its Thai Umbrella Football Club partnership, with the FAT, in 2017
Carabao and Adidas are newcomers for 2018
Then there are the broader market dynamics that moved the needle – across the various ways to slice ASN's market data:
Platforms: Motorsports and Multi-sports outperformed (+98% and +103% respectively); while platform leaders Football (US$90 million in 2018) and Athletics (US$32 million) gained a healthy 23% and 15% respectively
Categories: Two of the Top 10 categories – Petrochemicals and Conglomerates – dipped into their budgets significantly in 2018 (+119% and +590% (!) respectively)
Genres*: Unsurprisingly, Content was the biggest mover with a 114% uplift. Events, the perennial Genre leader, gained 33% as well
Commenting on the market movements is eponymous Founder of Paul Poole (South East Asia) Company,  a marketing consultancy specialising in commercial sponsorship in Thailand says, "The 19% year-on-year increase in Sponsorship spending in 2018 is testament to a strong industry."
"To see big brands and organisations such as AIA, King Power, Sports Authority of Thailand (SAT), Honda and Siam Cement Group falling off the list is somewhat of a surprise given their visibility in the marketplace and their sponsorship history."
"However, it is refreshing to see new additions to the list such as Adidas. It speaks of a dynamic and ever-changing market."
"Sponsorships have the potential to reach beyond short-term sales to build a brand's identity. Brand strength contributes 60 to 80% to overall sales, making this benefit critical for sustained, long-term sales growth."
Poole is convinced consistency is key to building brand awareness and companies like Toyota and Adidas are good examples of companies pushing through content on all platforms, especially social media.
Since brand ambassadors are now typically anyone sharing content – especially online via video content – brands are getting leverage from the increasing use of social media platforms across the world. And Thailand is one of the most gluttonous consumers of online content!
So the Thai market is in good health: let's see if 2019 can sustain the growth.
To read more of the report click HERE.
Chinese tourists spend big during Chinese New Year holiday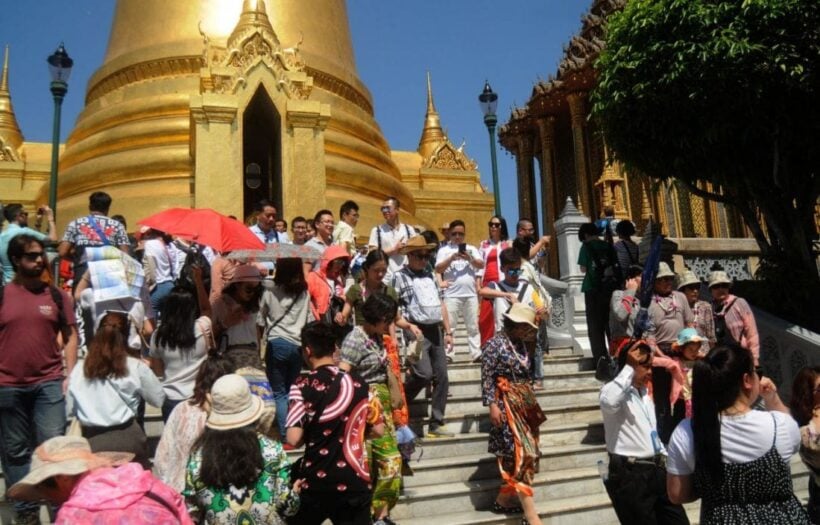 Spending by Chinese tourists during the Chinese New Year holiday around the world was the highest in Thailand.
Alipay, a leading digital payment platform offered by Ant Financial, an affiliate of Alibaba Group has done the sums. The transactions were recorded between February 4-10, and data drawn from the 54 international markets where Alipay is accepted.
The number of transactions in Thailand ranked second worldwide after Hong Kong, and topped the list in Southeast Asia with an average spending of 1,646 yuan (7,650 baht).
The high spending was put down to convenience stores and duty-free shops accepting Alipay and offering special promotions for Alipay users.
King Power Duty Free recorded a 50 per cent increase in transactions thanks to discounts for Alipay users, while transactions at convenience stores also rose by 38 per cent due to their "Alipay corner".
Chinese visitors are also now able to get tax refunds at 7-Eleven branches in the capital.
Chinese spenders, although spending less time per holiday, spend more per person, per day than other tourist demographics entering the country.
Read a previous story about tourist spending patterns HERE.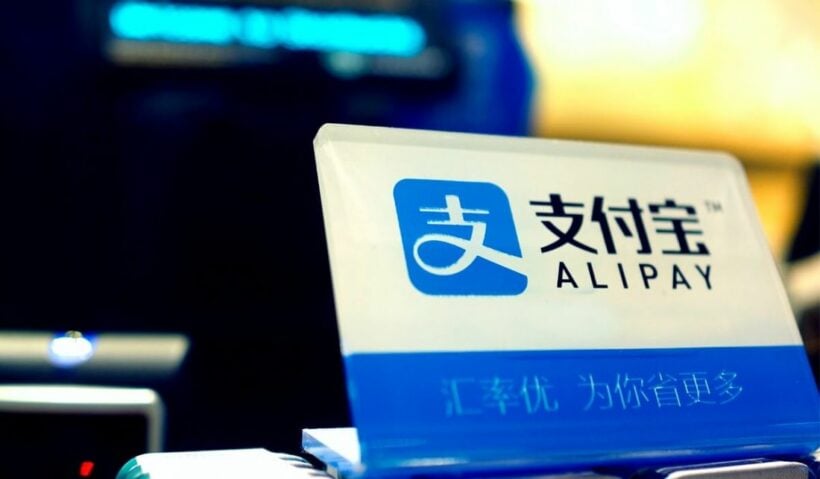 Young elephant found dead with plastic in intestines – Chachoengsao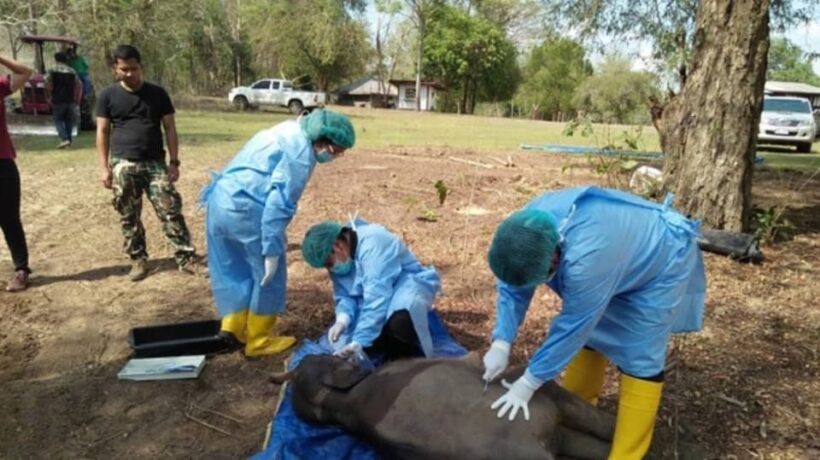 PHOTO: Department of national parks, wildlife and plant conservation
The body of a young elephant has been found with plastic inside its large intestine in Chachoengsao (north of Chon Buri) yesterday.
Officials at the department of national parks, wildlife and plant conservation (DNP) were notified from a villager headman that the young elephant has been founded dead in the forest.
Veterinarians and police arrived to find the body of the four month old elephant. Large cuts were found around its face. There was no sign of  bullet wounds found on the elephant's body.
An autopsy has been conducted where a plastic bag was found inside the young elephant's large intestine. The veterinarian says the cause of dead was Acute Renal Failure.
Police are now investigating to find who or what caused the cuts on its face as it's believed to be from a knife and has removed some of its skin and meat.