Rural students to get digital boost with "e-School"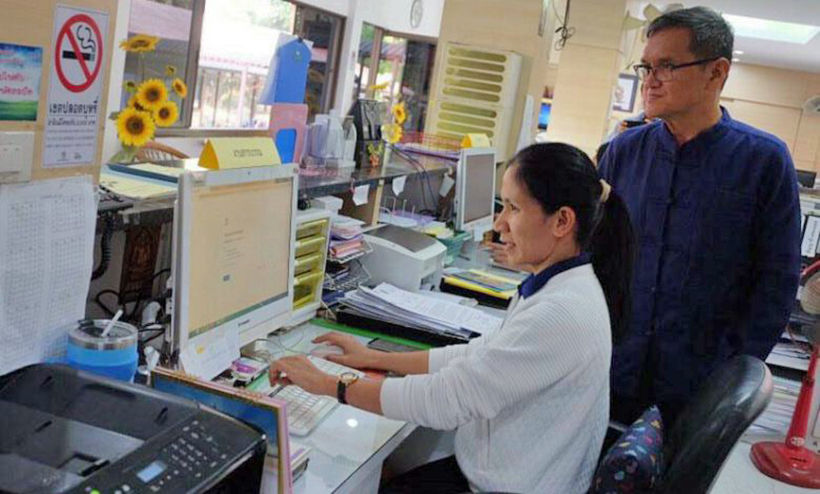 College students in rural areas of Thailand will soon get a boost in the quality of their education: Mae Fah Luang University (MFU) in Chiang Rai has developed an e-School system for the administration of education in rural areas with a 7 million baht grant from the Broadcasting and Telecommunications Research and Development Fund for Public Interest (BTFP), under the National Broadcasting and Telecommunications Commission (NBTC).
Nipon Jongvichit, BTFP's acting manager, says the e-School project was established to promote equality in education across the Kingdom using digital technology, to enhance teaching, learning and administration.
The pilot project, an MFU-BTFP joint venture, focuses on administration, a major factor in the quality and standards of education. It's divided into five modules: e-Office, e-Money, e-Material, e-Folio and e-Executive management.
He added that the system, the first module of which has already been implemented, will serve as a model for further development. Now in use at more than 100 schools in rural areas, it will be introduced to all education facilities upcountry, according to the NBTC.
"Efficiency, effectiveness and productivity are keys to any successful administration system. Information and communication technology have become an inevitable part of our working environment; digital administration is gaining traction and becoming an important issue for research and development. The governments of many countries are promoting and supporting the development and utilisation of digital administration systems in their schools"
The project uses existing infrastructure as a platform for development and implementation. The pilot system is available to all schools in the country at no charge.
The e-School project is based on administration and the collaboration between schools and teacher capacity, building toward the goal of sustainability.
Thongchai Yooyativong, a lecturer at MFU's School of Information Technology says the NBTC collaborated with MFU to provide hardware and launch a network infrastructure to connect schools, as a platform for research and development.
The network provides broadband internet connections from MFU to all members schools, each of which is provided a Local Area Network and computers. The broadband technologies used are both cable and wireless. MFU houses the application server, database server and data storage, enabling it to provide quality services.
"Under Thailand 4.0, the government's initiative for development, technology plays an important role in facilitating and driving that goal. The concept of Thailand 4.0 is to promote digital technology applications across several industries such as healthcare, agriculture, tourism and education"
SOURCE: Thailand Today
Keep in contact with The Thaiger by following our Facebook page.
Never miss out on future posts by following The Thaiger.
High demand for health insurance due to Covid-19 worries, premiums expected to rise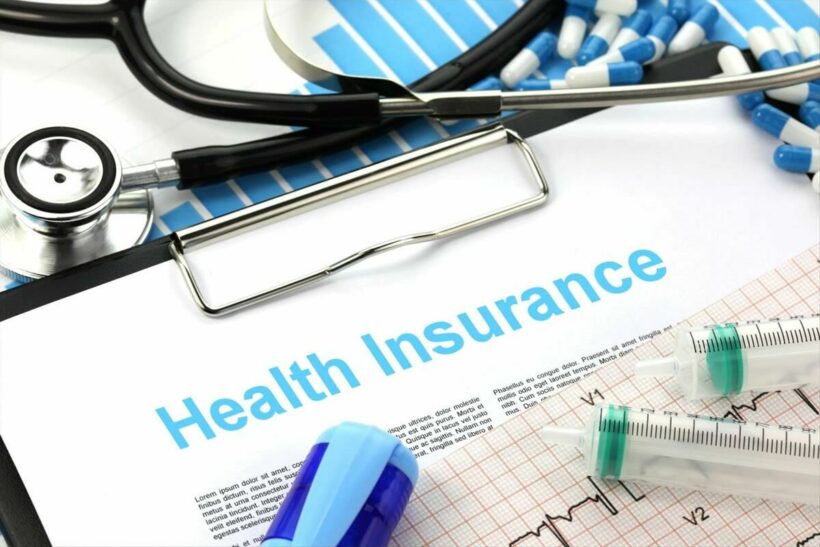 With the increasing demands for health insurance due to people's worries over Covid-19, health insurance premiums are expected to grow 1.59% this year, according to the Insurance Commission.
Commission secretary-general Suthipol Taweechaikarn says total premiums will see 101 billion baht revenues this year, an increase from 99 billion baht last year. He adds that the Covid-19 situation is a major factor in higher demand for health insurance policies as medical expenses are likely to increase every year.
Some insurance companies in Thailand have also found an increasing demand for health coverage policies among their customers, especially those with high purchasing power.
Deputy CEO of Tokio Marine Life Insurance Thailand says the company will offer annual premiums starting at 15,000 baht.
"The company aims to increase health insurance premiums to 50% this year from 40% last year."
Cigna Insurance CEO says the company will use digital technology for product and service development to meet customers' demands in the new normal lifestyle.
SOURCE: Nation Thailand
Keep in contact with The Thaiger by following our Facebook page.
Never miss out on future posts by following The Thaiger.
PM Prayut Chan-o-cha considers legalising gambling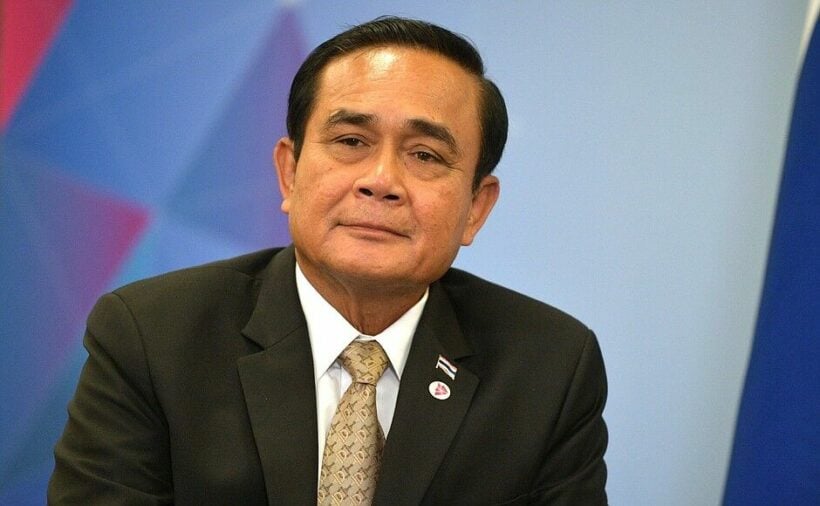 In the midst of a nationwide crackdown on gambling, an effort driven to contain Covid-19 by stopping the illegal gatherings after an outbreak at a Rayong gambling den, PM Prayut Chan-o-cha says now he will consider the legalisation of gambling. He says he'll start by staging discussions about the pros and cons.
In the recent wave of Covid-19, major clusters of the virus infections have been reported at illegal gambling dens. Elusive gamblers have been problematic for health officials who have been trying to track down those who may have come in contact with the virus. Some health officials have also been concerned with compulsive gamblers who are known to frequent many different venues.
PM Prayut says it is time to begin discussing the possibility of legalising gambling in Thailand, according to the Centre for Covid-19 Situation Administration. The prime minister says the key question is whether legalised gambling will be considered acceptable by most Thais, adding that some may say it is immoral.
SOURCE: Phuket News
Keep in contact with The Thaiger by following our Facebook page.
Never miss out on future posts by following The Thaiger.
Tower Of Babble – Have your say on The Thaiger, January 18 | VIDEO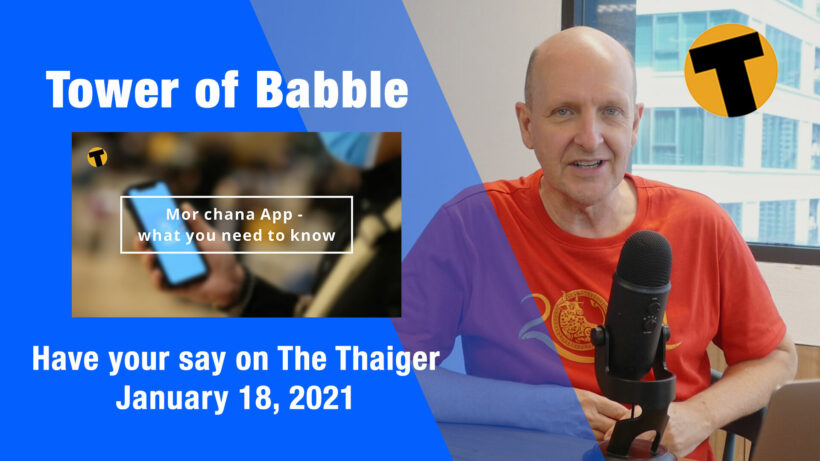 Tower of Babble is where we read some of your comments to The Thaiger YouTube videos. Some are insightful, some are interesting, some need to be shared! And some are just plain funny.
If you leave a comment under any of our videos it may be shared on our Tower of Babble each day.
Facebook Bangkok smog
Mcnab James
And they want the tourist back ???? Sort it out!
Nigel Joey Leggett
Not just this weekend, next Mon-Fri will also see toxic air pollution in Bkk above 150 (red level).
Cathy Odgers At least everyone has a covid mask. Harden up.
Phill Rose same s**t ,diferent year .
Keep in contact with The Thaiger by following our Facebook page.
Never miss out on future posts by following The Thaiger.