PTT Thailand Grand Prix in Buriram voted best of 2018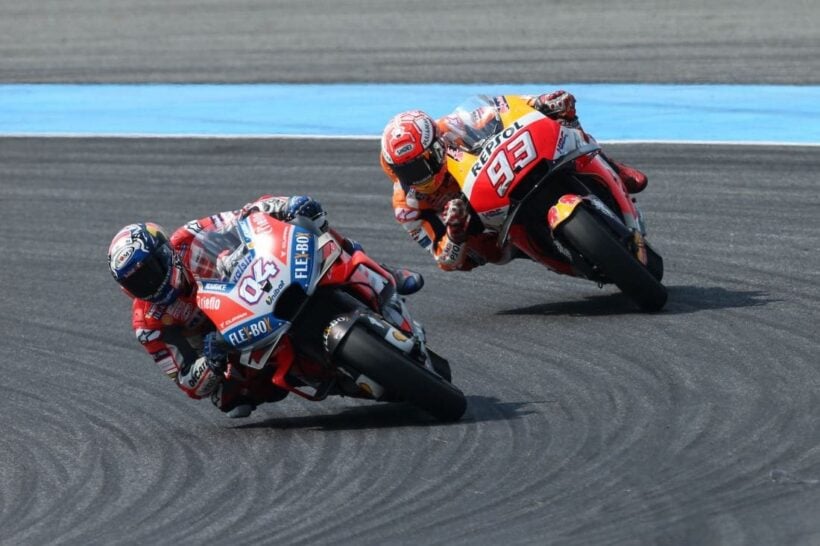 "The race weekend at Buriram was the most attended and has been voted the best of the season on its debut."
There was a lot of expectation but the Thai GP was an incredible success and has now been named the best of the season by the MotoGP Paddock and the decision communicated to the Grand Prix Commission.
The event at Buriram was also the best attended with over 220,000 people heading to Chang International Circuit over the three days. They were treated to a modern classic as Marquez fought it out with Andrea Dovizioso down to the final corner, coming out on top for the first time in one of the pair's many head-to-head duels in the last few seasons.
It was an exciting and fitting debut, with the Thai venue and crowds providing the perfect backdrop. Rewarded for the incredible organisation, facilities and atmosphere at the event, the Thai GP will now look ahead to 2019 in a bid to retain the prestigious prize.
Newin Chidchob, President of Chang International Circuit: "On behalf of both the people of Buriram and Thailand, we are extremely honored to receive the MotoGP Grand Prix of the year 2018. We are sincerely grateful for the recognition we have received for PTT Thailand Grand Prix. Of course, during the preparation of the event we ran into countless obstacles, but in overcoming them we grew, and ultimately resulted in the success of the event.
"A big thank you to all our event and circuit sponsors especially the Ministry of Tourism and Sports and PTT Public Company Limited for the immense support during this event. We must also thank the people of Buriram, for showing the capability of Thai people to the world.
"Many of the unique functions of the event such as the "E-Tan" truck which we utilised as the event's shuttle bus. The Muay Thai (Thai boxing) expo to showcase Thai martial arts and culture.
"Not to mention all the volunteers who came to simply pick up the trash and keep the event clean. Everyone really came together to make this sports entertainment experience for our visitors from around the world unforgettable.
"Lastly, we would like to take this opportunity to say thank you to our good friends Dorna Sports who saw potential in us and gave us the opportunity to be a part of the world's greatest motorcycle series. We promise to always use the experience gained in every event to create a better PTT Thailand Grand Prix every season. Thank you!"
Herve Poncharal, President of IRTA: "The whole MotoGP paddock was keen to discover how the new Thai GP would be, we were impatient for it to arrive and there was plenty of expectation. In the end we can be assured it was the best GP of the season due to many different aspects – we expected good, but we didn't know quite what they would be able to achieve.
"Everything went smoothly, the commitment of the organisers was fantastic and they faced any problems through the weekend quickly, trying to find solutions as soon as possible.
"The crowd, the people…every single person involved was happy and always smiling. The fans' support was incredible, the access to the circuit was fast and they demonstrated that they understood MotoGP – creating a commercial area close to the paddock, giving good exposure to our businesses, investors, sponsors, teams and riders.
"It's also significant that a new event in this area – an important region for MotoGP – has achieved this result. It's a perfect example for other countries to follow and this prize is fully deserved. From my point of view it will be hard for them to improve!"
Carmelo Ezpeleta, CEO of Dorna Sports: "I was delighted to welcome Buriram onto the MotoGP calendar and I'm delighted to see the Thai GP be recognised as the best this season.
"Asia is an important market for the Championship and events like Buriram only further underline the incredible popularity of our sport in the region. They are a perfect blueprint for future events and we're excited to return to Buriram already."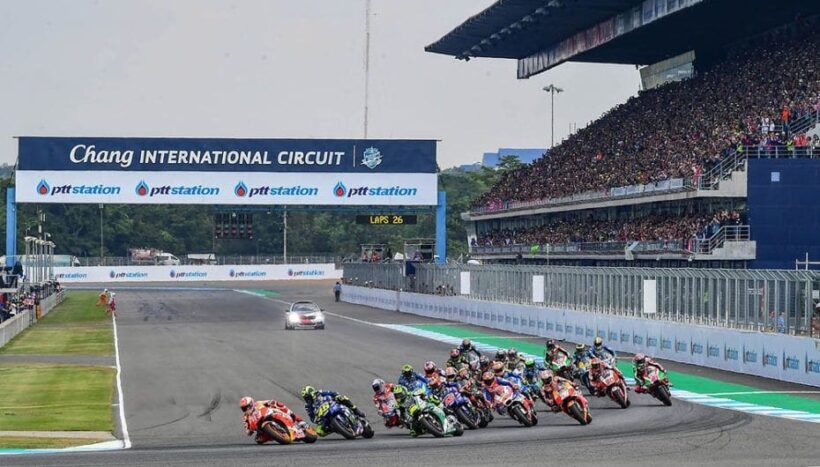 STORY: The Nation Weekend


Read more headlines, reports & breaking news in North East Thailand. Or catch up on your Thailand news.
Swiss man accused of overstaying visa and theft charges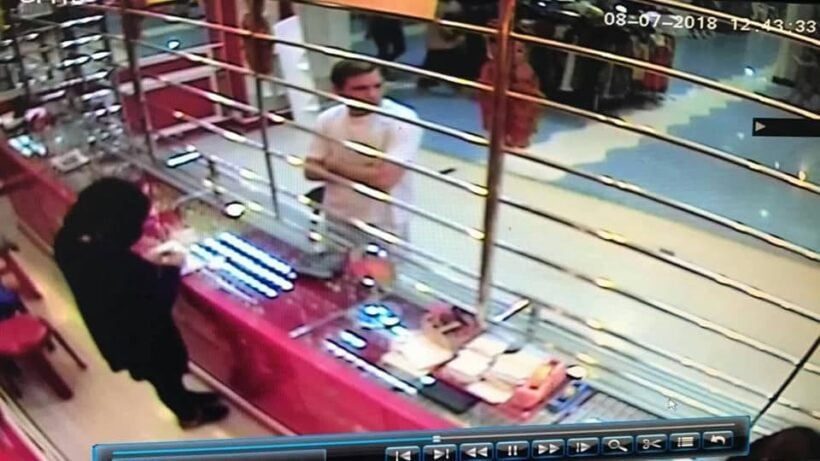 by Kamthon Kongsombat
PHOTO: Security footage from the Phuket jewelry store in December 2018 – Facebook
The Immigration Bureau says they're going to blacklist and deport a Swiss man who overstayed his visa and is also accused of series of thefts in Nongkhai and Phuket.
The Nongkhai deputy immigration police chief Colonel Prasit Somjaiprasong says that Julien Andre Junior Cotting, a 25  year old Swiss national, was arrested yesterday at a guest house near the Mekong River in Nongkhai on theft charge.
He was arrested after 42 year old Sai-arun Konwan, the owner of the Chorfah Gallery Hotel in Muang district, filed complaint with police that a foreigner had stolen her bag that she left in the hotel's lobby on January 8.
She told police that she noticed Cotting having coffee in the lobby. Security camera checked later showed the suspect picking up her handbag and leaving on a rented motorcycle.
The handbag contained 1,000 baht cash, an ATM and other credit cards as well as other important documents.
Sai-arun said Cotting was a regular customer at the hotel's coffee shop.
After the complaint, police searched for the suspect and noticed a suspicious-looking foreigner at a guesthouse. His passport revealed that he was Cotting and he had overstayed his visa.
After Sai-arun identified the suspect it was found that he had an outstanding arrest warrant on a theft charge in Phuket province where he allegedly stole a diamond ring in December, 2018.
Cotting faces charges of theft and overstaying his visa and will be prosecuted and deported, immigration authorities said.
ไชยยศ ไชยพฤกษ์ covered the story in Phuket last year. Here's one of the photos from that post…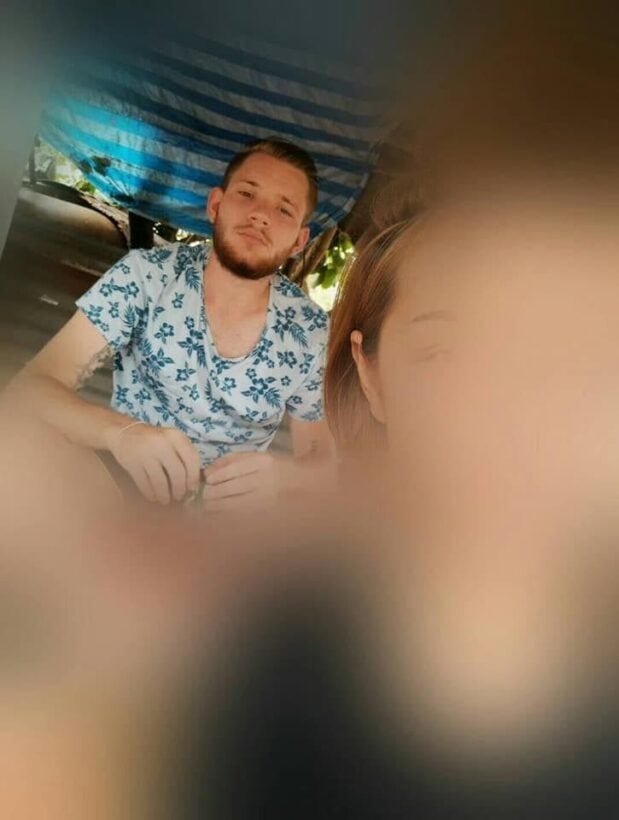 SOURCE: The Nation
19 year old caught transporting drugs to Korat in a hired taxi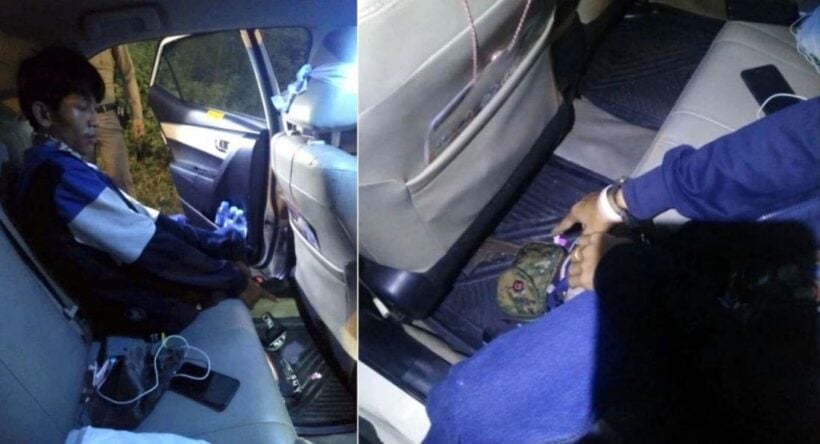 PHOTOS: The Nation
A young man has been arrested after being allegedly found with methamphetamine pills, marijuana and a gun in a taxi at a checkpoint in Nakhon Ratchasima.
Police say he had hired a Bangkok taxi to take him, along with the drugs, to a client in Buri Ram.
Pol Lt Col Ronnarong Surathot, deputy commander of Chokchai police station, said 19 year old Natthachai Plaengdee, a resident of Buri Ram, was arrested at a road checkpoint in Chokchai.
Ronnarong said Natthachai appeared clearly nervous when he saw police at the checkpoint so police searched him and found 1,690 meth pills, 285.25 grams of marijuana, a .38 revolver and 19 rounds of ammunition in his bag.
Ronnarong said the taxi driver did not know about the drugs as he was only hired to take Natthachai to Buri Ram.
SOURCE: The Nation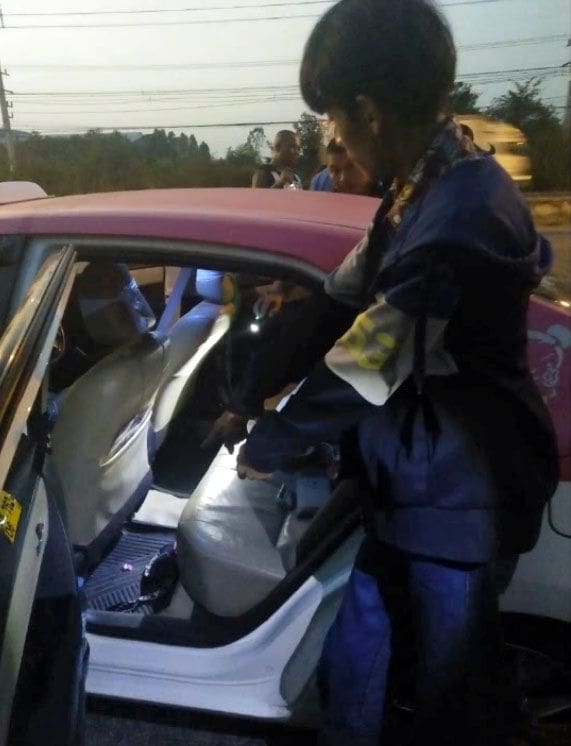 Baby elephant dies from horrific wounds after being caught in hunter's trap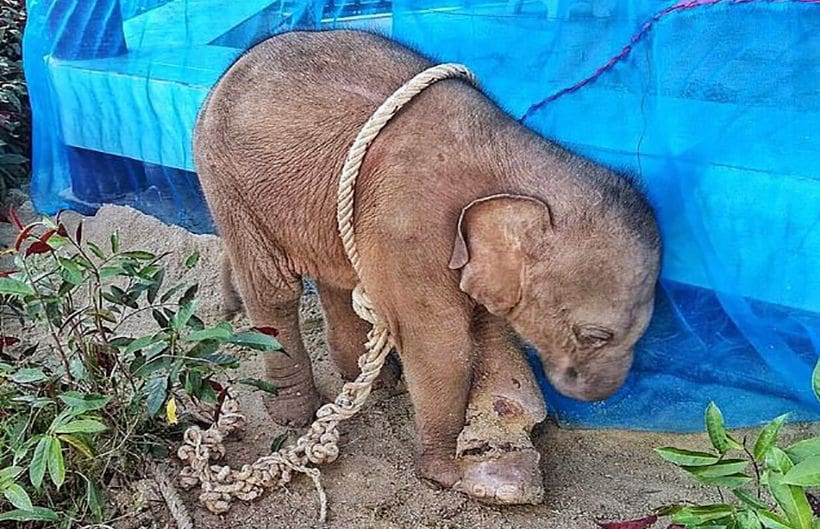 A baby elephant has died after a hunter abandoned her, tied up to a fence in a forest in Rayong. The little elephant died after suffering from horrific wounds.
The elephant, only one month old, was found by villagers in Rayong tied up to a fence with a rope cutting deep into her ankle.
Read the story of her discovery and rescue HERE.
When she was found she was barely able to stand and in obvious pain. Villagers named her Baitong. Nothing is known about Baitong's mother.
She was rescued on December 18, but despite constant expert vet care and an emergency amputation of her infected foot, she succumbed to her injuries.
A vet from the Bureau of Conservation Area Management says that amputating her her foot was necessary to prevent her from dying of infection. The vets report that last Thursday, Baitong was playing with some of her carers when her condition suddenly worsened and she collapsed during the evening. Several vets worked through the night to treat Baitong but she passed away on Friday morning.