UK backpacker needs 1.5 million baht for hospital bills and to fly home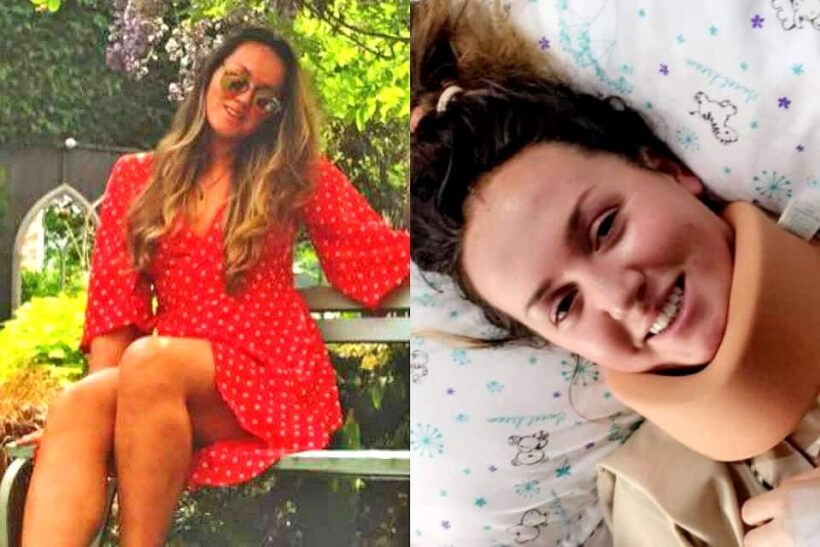 24 year old Sophie Wilson, who has broken her neck in an accident, remains in a Chiang Mai hospital and has to pay £60,000 for hospital bills and to fly back to the UK.
inews.co.uk reports that Sophie was injured after diving into a swimming pool and misjudging the depth. She was fished out of the water on December 1 by a fellow traveller. She was then rushed to hospital, unable to move or feel her legs.
Her head wound was stitched up at a local hospital and then was transported to another hospital "in agony" without any pain relief, she claimed.
Her family say it was "touch and go'" whether she would survive. Her parents, John and Jane, flew to Thailand immediately. When they arrived they were told that Sophie would likely never walk again.
The former UK coffee shop manager has now had two successful surgeries and is making progress. She is now able to move one arm and is breathing on her own, but she still cannot move her legs.
Sophie's medical bills have so far come to 1,556,000 baht (£37,600). Adding the cost of flying her home with medical support will come to around £60,000.
Her family have launched a GoFundMe appeal in a desperate bid to raise the amount and get her back home.
She had taken out travel insurance but she said the firm has refused to pay out because they deemed her injuries were a result of "a reckless act".
"It is heartbreaking as I previously led a very active life style and the doubt of whether I will be able to walk again is hard to take, " said Sophie from her hospital bed.
"But I believe that being negative will only make things harder. I'm lucky to still be here."
"Initially I was in shock, I never had any reason to believe the pool to have been so shallow as people were jumping and diving in before me. I never lost consciousness. I couldn't feel my body, just excruciating pain in my neck. I remember saying that I couldn't feel my legs."
When she was moved to the Chiang Mai Ram Hospital, Sophie's friends claim the hospital would not perform surgery until Sophie's family had guaranteed payment.
The Wilson family were able to arrange the guarantee and Sophie had two operations that took a total of 10 hours, which are said to have maximised her chances of recovery.
"I had no idea I was in a private hospital until around five days into being here," said Sophie, who explained it's hard to understand her doctors because of the language barrier.
"Insure and Go (the insurers) sent an investigator to my hospital bed and then told me they wouldn't pay because my diving was a reckless act.
Sophie's sister Georgina, a 25 year old PE teacher, who set up the fundraising page, told I that her sister was "the bravest" person she knows.
"She's is so happy and bubbly and still smiling despite what's happened to her."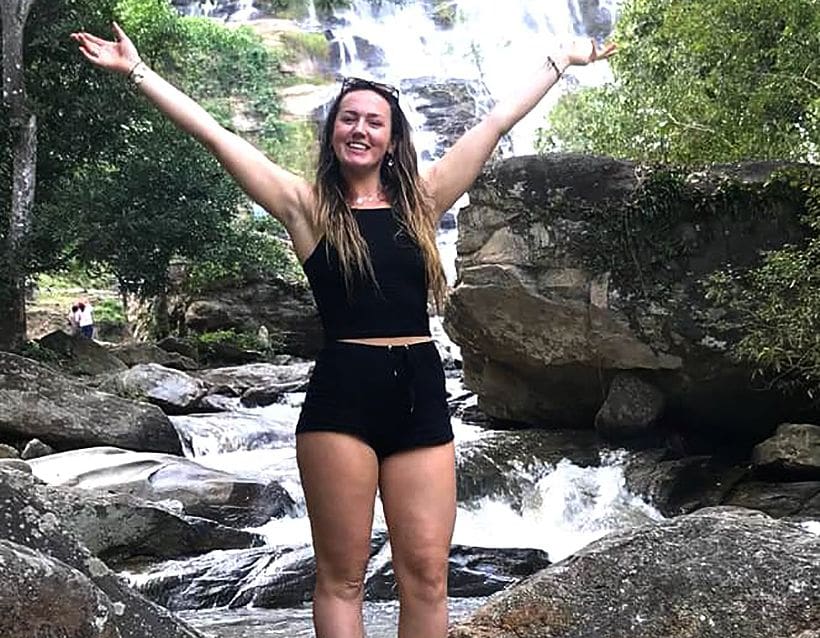 PHOTO: Sophie Wilson
SOURCE: inews.co.uk


Read more headlines, reports & breaking news in Chiang Mai. Or catch up on your Thailand news.
Specialist clinics for pollution-related symptoms to be set up around the country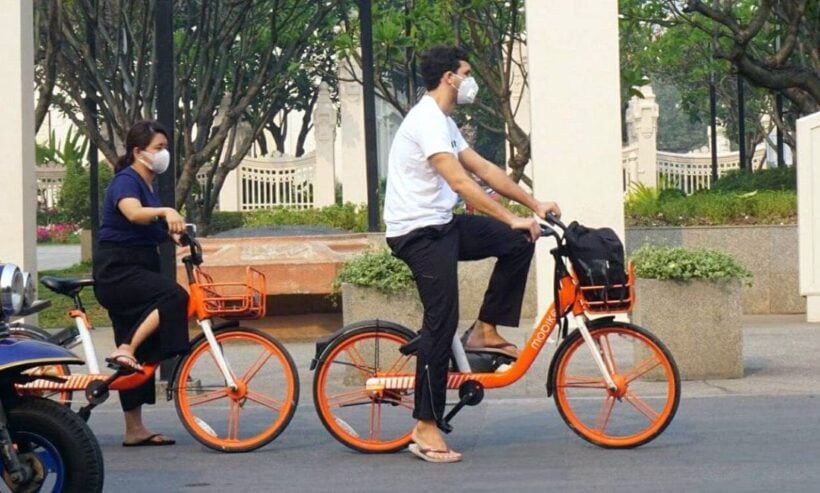 The Public Health Ministry says they are now preparing to set up specialised clinics to treat patients suffering from pollution-related symptoms in the northern parts of the country.

"At present, we have just one such clinic in the country. So, we have decided to introduce many more," according to permanent secretary Dr Sukhum Karnchanapimai.

He made the pledge in response to the high levels of choking smog and smoke that has been haunting several provinces of Thailand in recent months.

"We plan to set up pollution clinics in the North and the Northeast before the end of this year," Sukhum said.

Currently, the country's only 'pollution clinic' is located at Nopparatrajathanee Hospital in Bangkok.

According to the permanent secretary, the Medical Services Department has already prepared a manual on how to set up pollution clinics for hospitals to use.

Certain groups of people face a graver threat than the general population from dust problems: those working outdoors, young children, pregnant women, the elderly, asthma patients, and those suffering respiratory disorders.

Disease Control Department deputy director-general Dr Kajohnsak Kaewjarus said about 22,000 people had sought medical help about symptoms that could be associated with smog and air pollution.

"The most common symptoms concern respiratory disorders, heart and coronary-artery disease, eye inflammation and inflamed skin."

Health Department director-general Dr Panpimol Wipulakorn said people should try to protect themselves.

"Minimise exposure to dust. Keep your home clean. When going outdoors, wear a facemask. And if you develop health problems, go see a doctor," she said.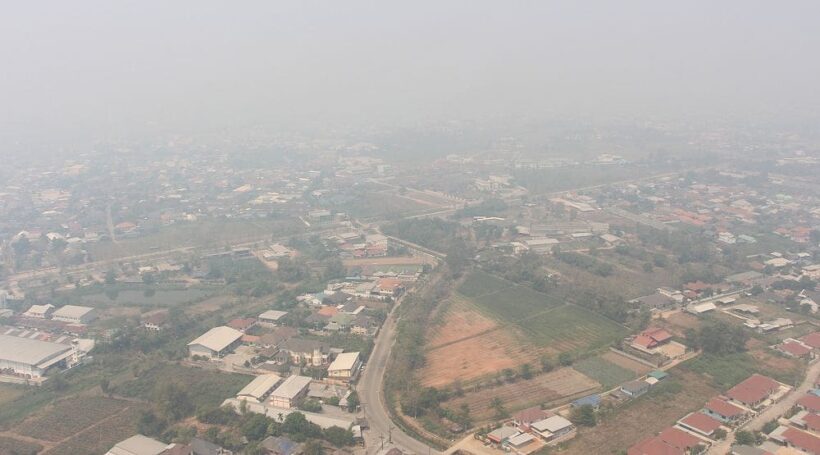 SOURCE: The Nation
TAT expects 2.3 million tourists for this year's Songkran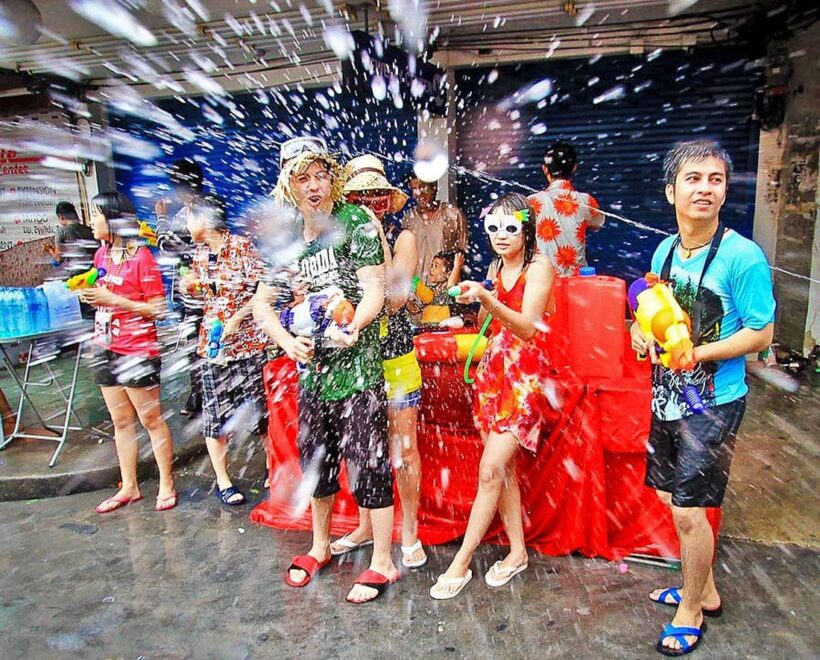 The Tourism Authority of Thailand is expecting more than 2.3 million local and foreign tourists will join the various Songkran celebrations this year. They say that should generate 20 billion baht+ in revenue for tourism and tourism-related services.
TAT's Governor Yuthasak Supasorn says 300,000 international arrivals are expected to celebrate the five day festival starting April 12, along with two million locals who will travel to celebrate Songkran this year. Songkran falling on a weekend this year will also bolster local tourism numbers.
The number of Songkran-specific visitors is up this year, partly because of the growing popularity of the festival internationally and the government extending the holiday to five days this year, now starting on April 12 (although 'Songkran, the Thai New Year, is actually on April 13).
Songkran festival extended HERE.
He admits that the bad publicity about the poor air quality in the northern regions is a problem, especially around Chiang Mai which has become a big international visitor favorite over recent yers.
Chiang Mai is one of nine provinces in the North struggling with smoke haze, mostly because of open-air burning of farm waste and rubbish, and localised bush fires. The heavy smog has caused temporary suspension of flights between Chiang Mai and Mae Hong Son although flights into Chiang Mai have been unaffected so far.
American falls to his death from a Chiang Mai apartment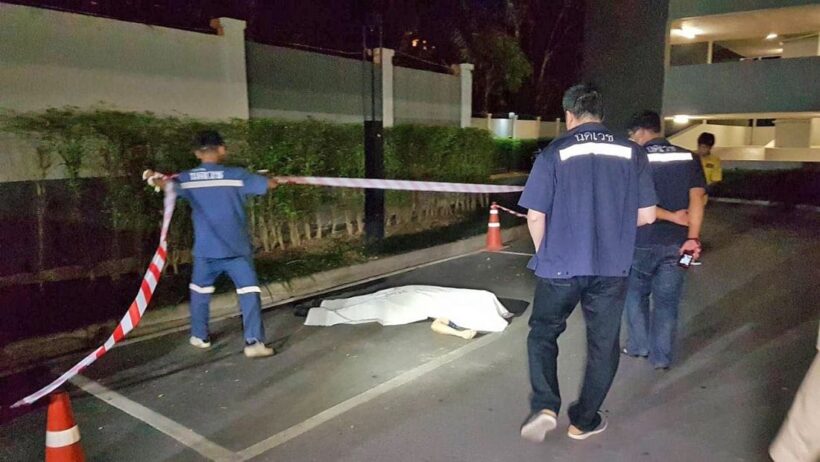 An American man has fallen to his death from the balcony of his room on the tenth floor of a condo building in Chiang Mai's main city district early this morning (Monday).
The Muang Chiang Mai police station says they were alerted at 1.50 am to the death of 60 year old Ruben Ponce at the Astra Condominium on Chang Klan Road.
Pol Lt Pirapat Chaisomsri says the man has been living in the condominium for almost two years.
Security officers saw the American going out to shop at a nearby convenience store early Sunday night. Police checked footage from security cameras and saw the man standing on his balcony before falling.
Police have yet to conclude whether the fall was an accident or suicide. No note was left behind.
The body was sent for an autopsy at Chiang Mai Hospital.
SOURCE: The Nation