PR Model claims ex boyfriend kidnaps father for third time
PHOTOS: Pailin Yokklin (FB)
Pailin Yokklin, a 23 year old model from Kanchanaburi, is filing a police report against her ex boyfriend Sukhum Manaim as he has allegedly kidnapped her father three times now. Sukhum will be charged with 'confinement'. He has previously tried to stop Pailin from working at her PR job due to jealousy.
Pailin claims the man has threatened her in the past, says he is willing to cut her face and threatened her with a gun. And now, allegedly, resorting to kidnap her father (for the third time).
The father has since been returned safely and officers are still looking for the ex-boyfriend.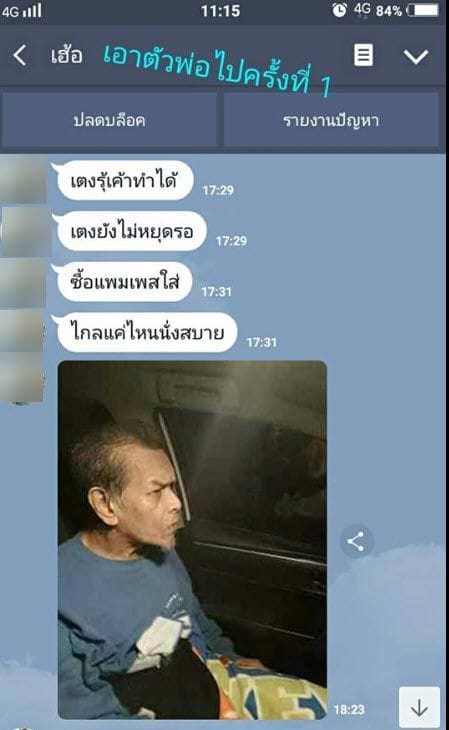 SOURCE: Kapook
Keep in contact with The Thaiger by following our
Facebook page
.
Never miss out on future posts by
following The Thaiger
.
Protesters suing Thai PM, police and officials over State of Emergency in October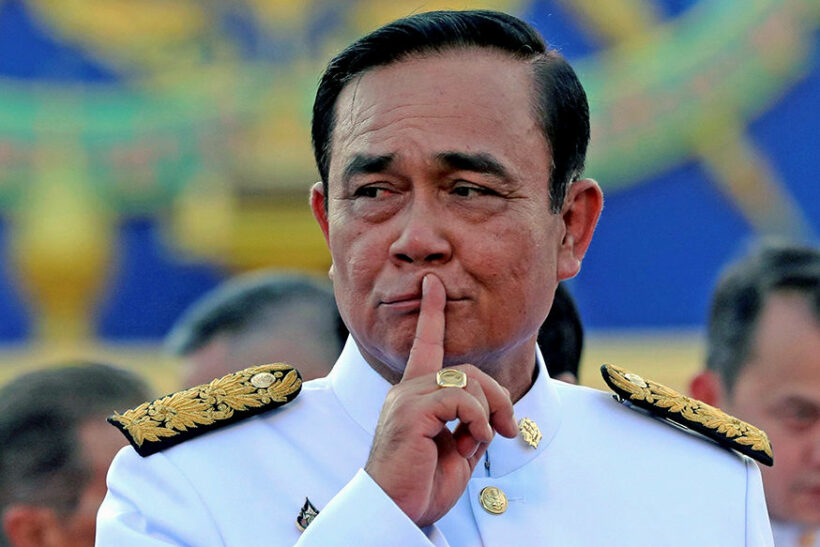 Protesters and human rights lawyers are officially suing the Thai PM, a deputy PM and other members of the government and police for 3.5 million baht in damages. The lawsuits cover the declaration of a state of emergency that was imposed for a week during October following a major protest where a royal motorcade drove into the path of a protest near the Democracy Monument in Bangkok.
Police claim that protesters "blocked" the path of the royal motorcade, but video of the incident shows the protesters were gesturing at the yellowRolls Royce and yelling at the occupants as it passed by, without obstruction. Her Majesty the Queen and the King's youngest son were in the vehicle at the time.
There are seven complainants, each demanding 500,000 baht in compensation.
The State of Emergency was announced for Bangkok on October 15, at 4am in the morning following the protest.
Representatives of the Human Rights Lawyers Association filed the lawsuit with the Civil Court yesterday. It lawsuit also targeted the Prime Minister's Office, national police officials and the Royal Thai Police Office.
Nuengruethai Kijakansuparoek, of the lawyers' association, claims the declaration violated rights to freedom of politics, transport and expression of opinion. The Association also warns that there are more lawsuits on the way.
"The closure of electric train service was ordered, some demonstrators were arrested and some people were affected by tear gas, and people were unable to voice their political opinions."
yesterday some 5,000 gathered at the Lad Phrao intersection in an "anti coup picnic" to enjoy food, including Isaan dishes, with protest leaders speaking and musicians keeping the crowd entertained. Protest organisers said it was "a rehearsal protest against coups".
Protesters handed the "flock" of yellow inflatable ducks over the heads, of the crowd "to represent the military passing over the people" to by-pass democratic rule and be the defacto government of Thailand. An inflatable Santa also made his way into the festivities for no apparent reason (well, Christmas is approaching).
Yesterdays rally was just 2 days after another gathering outside the Siam Commercial Bank HQ, where HM the King is the largest single shareholder in Thailand's oldest bank, founded in 1907.
Today's rally will start at the Imperial World Samrong shopping centre, south of central Bangkok, and march to Bang Na intersection. Then tomorrow protesters plan to hold another rally in front of the . Imperial World Samrong shopping centre.
Keep in contact with The Thaiger by following our
Facebook page
.
Never miss out on future posts by
following The Thaiger
.
"Bad Students" protest group urges pupils to ditch their uniforms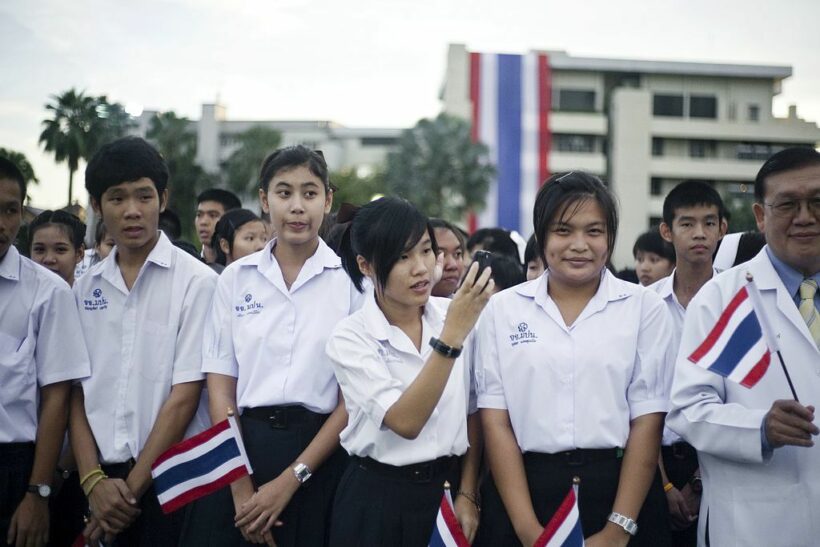 School students are being urged to ditch their uniforms and wear their own clothes from the start of the new term next week. The "Bad Students" protest group has posted an appeal on Twitter, calling on students to wear what they want.
"Finally, we can discard the obsolete uniforms and have the freedom to wear personal clothes. To all students, throw away those uniforms on December 1, and dress the way you prefer to go to school – #saygoodbyetouniforms."
According to a Bangkok Post report, the call has also been taken up by fellow activists in the north-eastern province of Khon Kaen. The Pakee Students KKC group took to Facebook to urge students to ditch their uniforms.
"We would like to invite all students to wear your preferred outfits to school. This is meant to question whether school uniforms are that important. Will teachers not allow us to attend class just because we don't wear uniforms? Why go to school if the principals and teachers are more interested in uniforms than schooling? If students cannot afford to buy uniforms, does this mean having no rights to attend class? Let's try and see if wearing outfits of our choice can reduce inequality. If there are 10 students wearing their preferred clothes, they may be punished. But if all students at a school do so, just imagine the changes this will bring."
Since anti-government protests began in mid-July, students have been railing against the Education Ministry, as well as the wider administration of PM Prayut Chan-o-cha. Amid claims of bullying, sexual harassment, and physical abuse in schools around the country, students have slammed Education Minister, Nataphol Teepsuwan, for his refusal to reform the system.
Meanwhile, Amporn Pinasa from the Office of Basic Education Commission says students refusing to wear their uniforms are in breach of school regulations. She adds that rules are there for a reason and that not everyone in society gets what they want. She points out that, rather than creating disparity, uniforms are more likely to foster a sense of equality among students.
"Wearing school uniforms will not have any direct impact on learning but it has its merits. Actually, wearing uniforms does help reduce inequality. If students wear their preferred personal clothes, it will lead to some students wanting to get the same expensive clothes as their more affluent friends, even though their parents are not as well off."
SOURCE: Bangkok Post
Keep in contact with The Thaiger by following our
Facebook page
.
Never miss out on future posts by
following The Thaiger
.
Health Ministry teams up with Agoda to offer quarantine hotel packages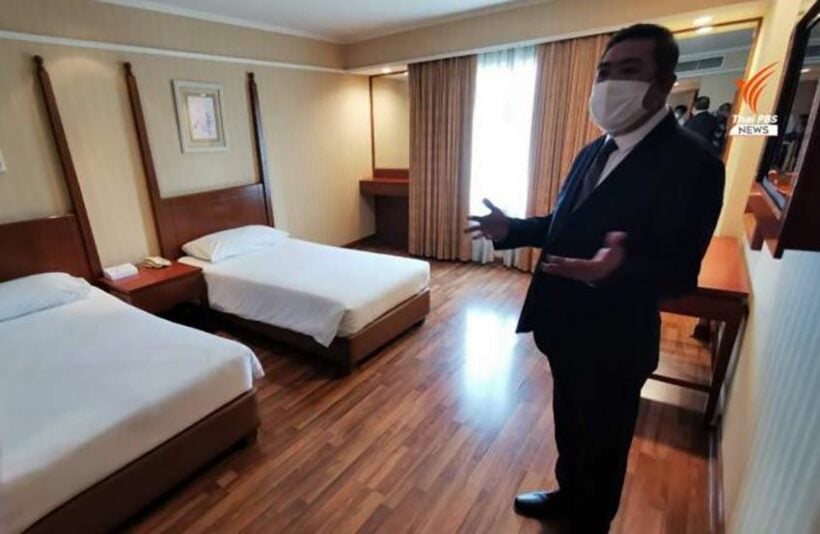 Anyone planning a visit or a return to Thailand can now book their quarantine stay through Agoda, following a deal between the Public Health Ministry and the hotel booking platform. Deputy Public Health Minister Satit Pitutecha announced the agreement yesterday, at a launch event at the Mövenpick Hotel BDMS Wellness Resort in Bangkok, in the company of Tares Krassanairawiwong from the Department of Health Service Support, and Agoda CEO, John Brown.
Agoda was founded in Phuket, Thailand in 1998 but now has its head offices in Singapore.
Sathit says 37 hotels offering alternative state quarantine and alternative local state quarantine have already joined the first phase of the scheme. And, with the possibility of the quarantine period being reduced from 14 days to 10 for some arrivals, he's urging more properties to sign up.
"Thailand has a better track record in virus containment, but as long as other countries are still facing the spread of the virus, preventive measures, including quarantine under the ministry's supervision, remain necessary and that means more ASQ facilities as well."
The Agoda booking platform allows people coming to Thailand to choose and book their quarantine package and is available in 39 languages with around-the-clock support. Brown has thanked the Health Ministry for the initiative, saying it will prove helpful for those planning to visit or return to the Kingdom.
Meanwhile, Tares says Thailand's 113 ASQ-approved hotels are expected to attract around 30,000 tourists and generate over 1 billion baht for the economy.
Booking.com now also has some ASQ hotels in its inventory.
SOURCE: Nation Thailand | Bangkok Post
Keep in contact with The Thaiger by following our
Facebook page
.
Never miss out on future posts by
following The Thaiger
.