PM Prayut Chan-o-cha considers legalising gambling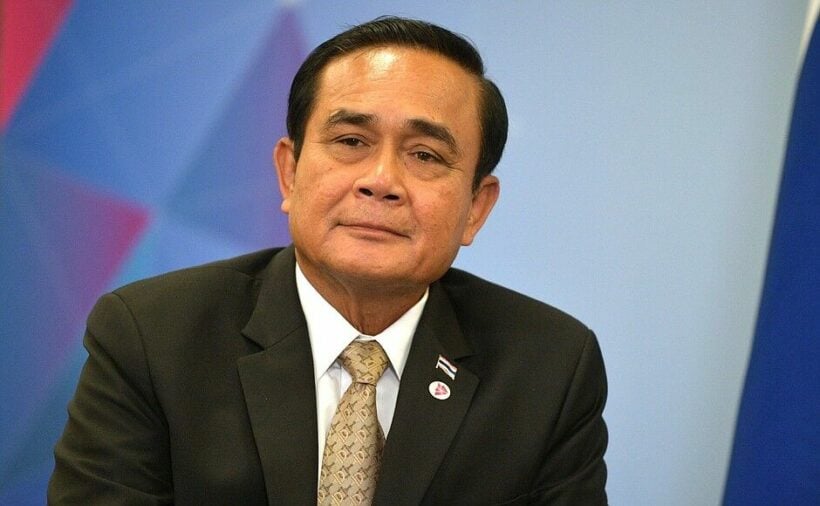 In the midst of a nationwide crackdown on gambling, an effort driven to contain Covid-19 by stopping the illegal gatherings after an outbreak at a Rayong gambling den, PM Prayut Chan-o-cha says now he will consider the legalisation of gambling. He says he'll start by staging discussions about the pros and cons.
In the recent wave of Covid-19, major clusters of the virus infections have been reported at illegal gambling dens. Elusive gamblers have been problematic for health officials who have been trying to track down those who may have come in contact with the virus. Some health officials have also been concerned with compulsive gamblers who are known to frequent many different venues.
PM Prayut says it is time to begin discussing the possibility of legalising gambling in Thailand, according to the Centre for Covid-19 Situation Administration. The prime minister says the key question is whether legalised gambling will be considered acceptable by most Thais, adding that some may say it is immoral.
SOURCE: Phuket News
Keep in contact with The Thaiger by following our Facebook page.
Never miss out on future posts by following The Thaiger.
When can we travel again? World Covid Travel Update | VIDEO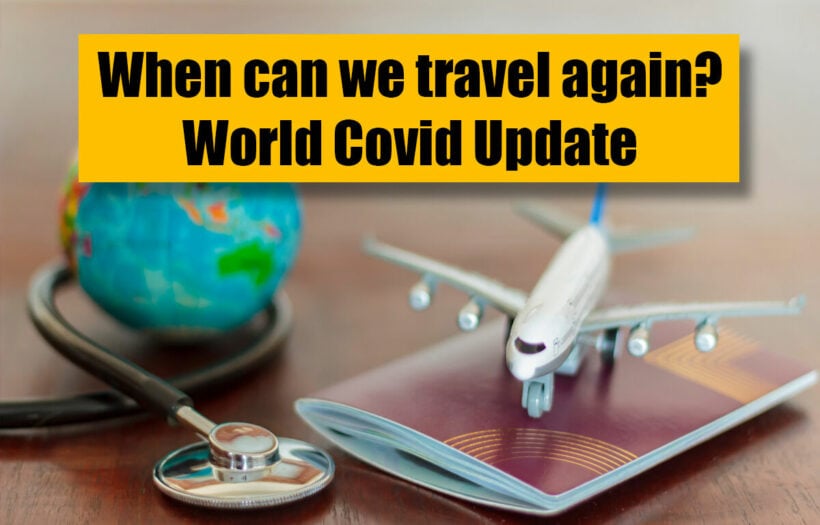 Today we'll look at the larger world travel picture in this Covid era, and then we'll check the latest opportunities if you want to come back to Thailand for travel.
So when can we pack the bags and travel again? Well, in theory, right now. But in practice, depending where you're coming from and where you want to go, that may still be very complicated… and remain so for at least the rest of this year. But some of the world's travel so-called experts are now speaking in terms of months and not years. Whilst some of that might be optimistic travel industry spin, there may be some greater certainty on re-openings of some sectors of the world travel industry in the next few months.
But first, consider all the variables that need to fall into place for things to go smoothly..
Despite the roll out of various vaccines, and more on the way, some countries are more advanced in that process than others. The appearance of virus mutations could send all the best guesses for an improvement in travel opportunities into disarray. Whilst it seems the vaccines will be a great benefit for victims to avoid the worst ravages of Covid-19, there is still a long way to go to measure the longer term effects on the changes in transmission and community immunity.
Keep in contact with The Thaiger by following our Facebook page.
Never miss out on future posts by following The Thaiger.
"Sawadee Thailand" travel insurance covers Covid-19 medical expenses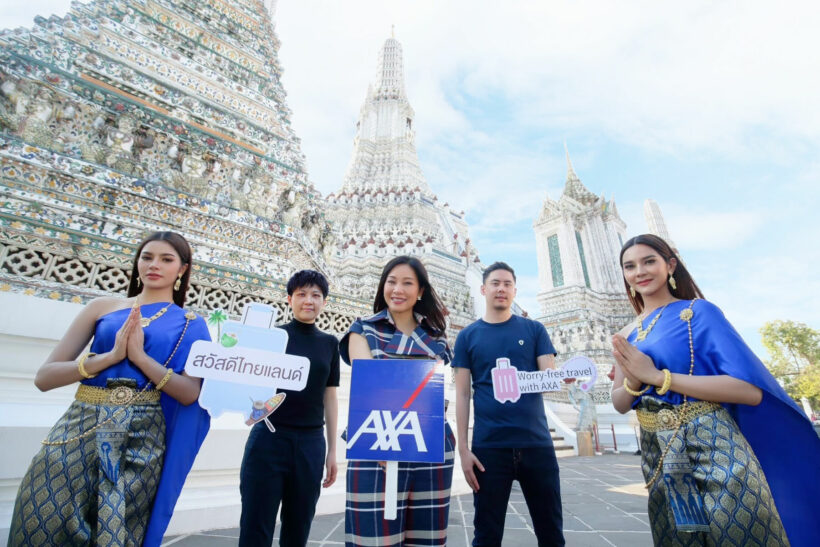 The following is a press release submitted by AXA Thailand on its "Sawasdee Thailand" travel insurance which covers the required Covid-19 medical insurance for those travelling to Thailand.
AXA Thailand General Insurance is offering "Sawasdee Thailand", a comprehensive travel insurance that includes health coverage for foreigners traveling to Thailand, offering up to 3.5-million-baht of medical expenses including COVID-19 which meets the Thai government's strict insurance requirements for Certificate of Entry (COE). The coverage starts immediately after clearing immigration in Thailand and includes the 14-day quarantine period.
AXA Sawasdee Thailand is tailor-made to make travel preparations seamless and the trip worry-free. The policy has no waiting period and no deductible with a 24-hour hotline service. Cashless service is available if the customer is admitted as inpatient in AXA network hospital throughout Thailand. AXA Sawasdee Thailand is available for 30, 60, 90, 180, 270 and 365 days.
Ms. Paweena Khemarangsan, Chief Customer Officer, AXA Thailand General Insurance, explains, "AXA is ready to support visitors who would like their trip to Thailand to go smoothly and be totally worry-free from beginning to end, whether they travel for work, study, family visiting or other purposes. AXA Sawasdee was created for travelers who need a reliable, comprehensive coverage that will give them a feeling of security, as we transition to the new normal. It's the perfect travel companion that fulfills all government's insurance requirements (COE) to enter Thailand with confidence."
In addition, customers will receive a 10% discount when purchasing the "Sawasdee Thailand" travel insurance with "AXA SmartCare Executive Long Stay Visa" health insurance package. The Long Stay Visa plan is designed specifically to comply with the requirements for retirement visa O-A and O-X type, and also the Special Tourist Visa (STV). The promotion runs until 30 June 2021.
For more information about AXA Sawasdee Thailand, customers can visit and apply online at https://www.axa.co.th/en/axa-sawasdee-thailand-travel-insurance or contact AXA Customer Service Center at 02-118-8111 press 4.
There is also a range of AXA health insurance offers available to travelers who would like to obtain continuous insurance coverage if they decide to extend their stay in Thailand beyond the original plan.
In addition, for Thais planning to travel domestically and/or abroad, more AXA travel insurance products are available at https://www.axa.co.th/travel-accident-protection.
Keep in contact with The Thaiger by following our Facebook page.
Never miss out on future posts by following The Thaiger.
Cabinet approves budget of over 6.3 billion baht for 35 million more vaccine doses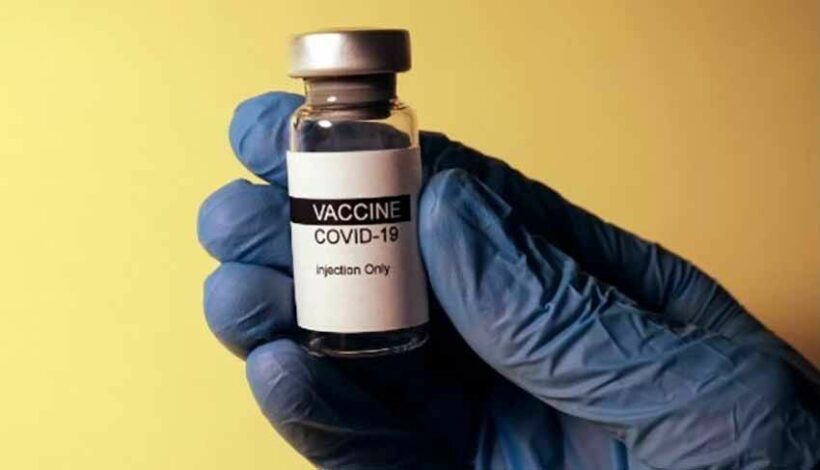 The Thai government has approved a budget of 6.387 billion baht to procure an additional 35 million doses of Covid-19 vaccines. The budget was approved at a Cabinet meeting yesterday, according to a government spokesperson.
Nation Thailand reports that the budget will be divided into 5.6 billion baht, which will be spent on AstraZeneca vaccines, with 700 million baht going on preparation and rollout at a local level. It's understood officials expect to take delivery of the new consignment at the same time as it receives the 26 million AstraZeneca doses and 2 million Sinovac doses already on order.
In total, this will give Thailand 63 million doses. In PM Prayut Chan-o-cha's "PM Podcast," he said 63 million doses will cover approximately 31.5 million people. It's understood the Public Health Ministry is also in talks with other vaccine manufacturers. Johnson & Johnson has already begun the process of applying to register its single-dose vaccine in the Kingdom. Thailand currently has a limited number of vaccine doses, with high-risk provinces and groups being given priority. The government plans to open vaccine registration to general members of the public in May.
SOURCE: Nation Thailand
Keep in contact with The Thaiger by following our Facebook page.
Never miss out on future posts by following The Thaiger.