Phuket Gazette Thailand News: Speaker spending probe; Samui alarmed over oil spill; Homeless foreigners hurt image; Emma Thompson to join talks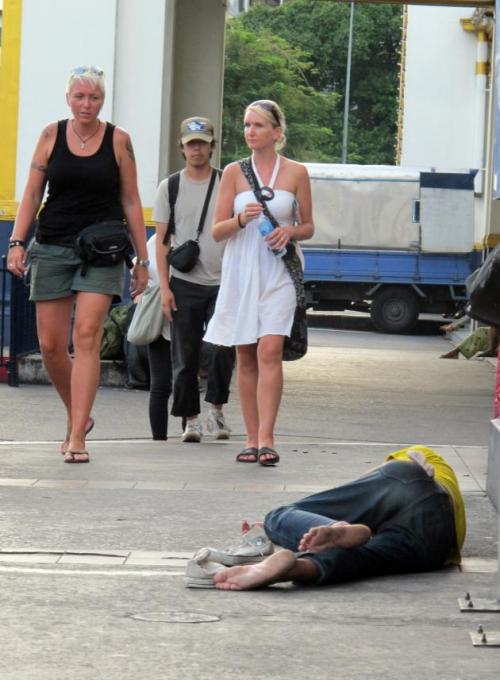 PHUKET MEDIA WATCH
– Thailand news compiled by Gazette editors for Phuket's international community
Samui, nearby islands also vulnerable to oil leaks
The Nation / Phuket Gazette
PHUKET: The oil-spill crisis on Koh Samet has scarred the Kingdom's tourism industry and operators, especially those in Koh Samui and neighbouring islands, are voicing concern that their investments will go down the drain if something like this happens to them.
In fact, some say that the islands nearby, such as Koh Pha-ngan and Koh Tao, also face the risk of oil washing up at their shores.
At present, four concessions have been granted for petrol exploration in the area, and the farthest oil drill is only 65 kilometres from Koh Tao, while another, operated by Coastal Energy Co, is about 40km away from the shores of Koh Samui and Nakhon Si Thammarat district of Khanom.
'Even at the exploration stage, islands face the risk of an oil leak. Let's look at the Koh Samet's Ao Phrao as an example. The initial leak was 24km away, but the spill hit Ao Phrao overnight. Here, Samui is 40km away, so it will only take two days to destroy its beautiful beaches," Tanongsak Somwong, president of the Tourism Association of Koh Samui, said.
Tanongsak was attending an Asia-Pacific Economic Cooperation (APEC) working-group meeting on tourism last week. At the meeting, he and other association members asked why the Energy Ministry had awarded such concessions, adding that the authorities should realise tourism is key to the Thai economy. Last year, tourism contributed up to Bt200 billion in taxes to national coffers and Koh Samui, Koh Tao and Koh Pha-ngan provided more than Bt1.5 billion combined.
For Samui, up to 75 per cent of its annual revenue comes from tourism, and if it is hit by a disaster such as an oil spill, many of its businesses could face the brink of bankruptcy. Not to mention the harm that will be done to marine life and bio-diversity – things that cannot be given a monetary value.
No confidence in preventive moves
This issue was also raised with Tourism and Sports Minister Somsak Pureesrisak, who was in Samui last week to meet with local operators after presiding over the opening of the APEC meeting on tourism. Last Friday, he also spoke with the Natural Resources and Environment Ministry to look for ways to secure tourism in areas by the sea.
Tanongsak said the association was not confident about the oil-spill preventive measures taken by oil companies, adding that the local community had learned from the Samet tragedy that firms don't have effective tools to save the island.
Last week, a fact-finding committee tasked with investigating the oil leak said that according to preliminary findings "unknown factors" – not human error – were behind the spill.
The leak apparently happened while crude oil was being transferred from a PTT Global Chemical offshore pipeline to a tanker at 6.30am on July 27. A gust of wind apparently destabilised the tanker receiving the oil, which lead the pipe to get disconnected, Khunying Thongtip Ratanarat, who is leading the investigation team, said.
Homeless foreigners lack assistance
The Nation / Phuket Gazette
PHUKET: A growing number of foreign tourists and retirees are becoming homeless in Thailand, and the country should change its mindset to help them – at least with initial assistance – especially with the Asean Economic Community fast approaching, the head of a non-government group working with homeless and displaced people has said.
There are believed to be up to 30 homeless foreigners in Chiang Mai, and there have been reported sightings in popular tourist areas like Phuket and Chon Buri, Natee Saravari, secretary-general of the Issarachon Foundation, said.
"They walk or sit in shopping malls during the daytime and scavenge through garbage for food at night," he said.
In some cases, these foreigners – mostly male Westerners – arrived as tourists or retirees and fell into poverty or neglect after settling down in Thailand, often having being duped or robbed by Thai former wives or partners, Natee explained.
They receive meagre amounts of money from sympathetic foreigners who are aware of their plight, but there was no Thai government agency or even a policy in place to help them.
Due to what Natee dubbed the "Thai-state mentality", there is no law or mechanism to help out foreigners in such cases. When arrested or found by the police, they are mostly deported.
Natee suggested an amendment to the laws and government policy was needed in the long run, and an ad-hoc mechanism put in place in the meantime to deal with such cases, in order to provide immediate assistance. "As the AEC 2015 is nearing, there should be assistance given immediately for such people," he said.
He suggested the Social Develop-ment and Human Security Ministry launch an initiative with officials from other countries in the region to welcome retirees for long stays and to discuss putting a mechanism in place to take care of foreigners who fall into destitution and become homeless.
The head of a government-run asylum in Nonthaburi, Supranee Kaewphet, said there were a few homeless Chinese nationals staying at the facility in addition to some Cambodians.
A senior ministry official, Panya Kangphorn, said a bill on providing assistance to foreigners was awaiting parliamentary scrutiny.
More planes to evacuate Thais from Egypt
The Nation / Phuket Gazette
PHUKET: Thailand will send more aircraft to evacuate Thais in Egypt as the crisis there worsens, with the death toll now reaching 750 and supporters of the ousted Egyptian president vowing to stage new demonstrations.
Deputy Foreign Ministry spokesman Jakkrit Srivali said as of yesterday, a total of 1,035 Thais had registered with the Thai Embassy in Cairo, saying they wanted to return home. Altogether, there are about 2,000 Thais in the country.
The evacuation will first concentrate on removing those from the country with no necessity to stay.
So far, the fleet of aircraft bringing Thais home consists of four C-130 passenger planes from the Royal Thai Air Force and a flight scheduled with Thai International Airways. Thai evacuees will be picked up at Dubai International Airport in the UAE, the transit point for the evacuation.
Air Force Commander-in-Chief Prajin Jantong yesterday said that two C-130 planes that were scheduled to leave Don Mueang's military airport at noon yesterday, had to be delayed as flight permission was needed to enter the airspace of Myanmar, India, Oman and the UAE. As of press time, the Thai authorities had only received permission from Myanmar.
Prajin said the C-130 transport planes will be accompanied by medical teams and representatives from the Foreign Ministry to provide Thai evacuees with consular assistance. The Bangkok-Dubai flights would take about ten hours. Each aircraft has a capacity of 110 passengers.
Meanwhile, Air Force spokesman AVM Monthon Satchukorn said two additional C-130 planes would be dispatched to Dubai today to help with the Thai evacuation.
The Air Force will be responsible for expenses incurred, ACM Sujin said, adding three teams of pilots have been prepared for each plane because of the distance to be flown
— Phuket Gazette Editors
Keep in contact with The Thaiger by following our
Facebook page
.
"Auf Wiedersehen" to overstaying German on Koh Samui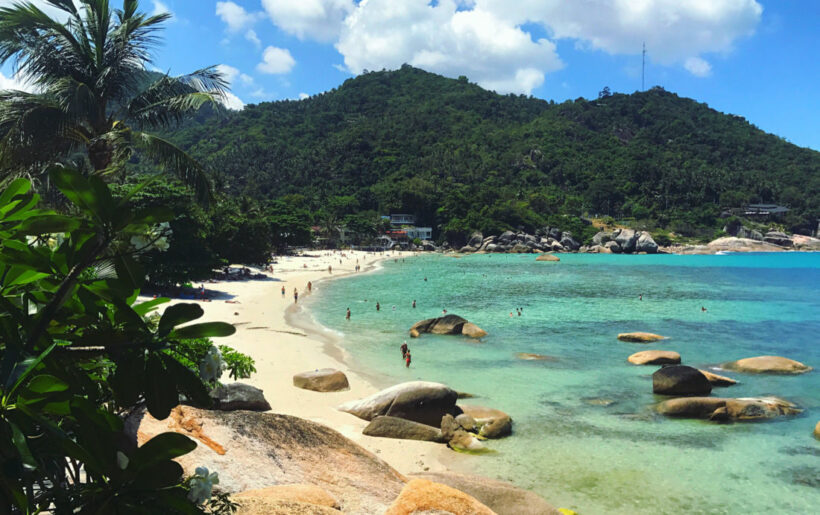 PHOTO: TripSavvy.com
A contingent of immigration and tourist police have arrested a 49 year old German who had overstayed his visa in the kingdom on Koh Samui for 14 days. He will likely be blacklisted from re-entering Thailand for a period following his overstay.
The man, identified only as Manfred L, was taken into custody near the Bo Phut market on the ring road that encircles the island.
Naew Na news agency, always the first with Immigration stories, says the arrest was in keeping with immigration policy and that the public could call 1178 to report violators. They published a picture of the arrested man with his face hidden by a graphic saying "bye".
We chose a pretty picture of Koh Samui instead.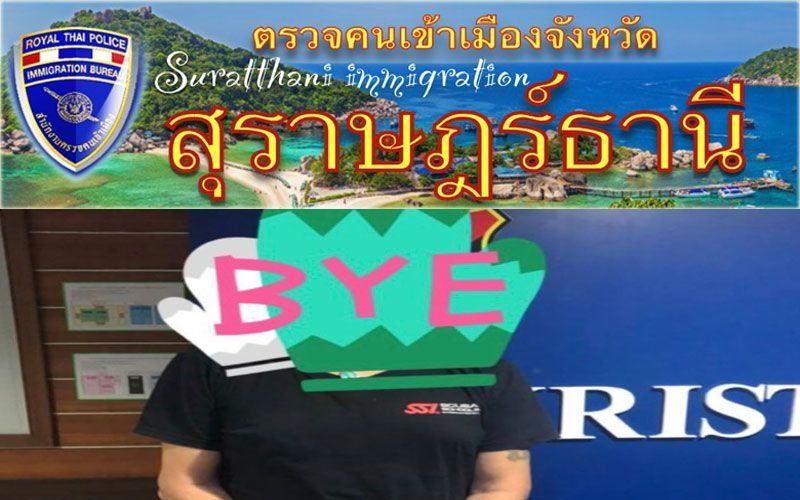 SOURCES: Naew Na News | Thai Visa
Keep in contact with The Thaiger by following our
Facebook page
.
Samui airport 'spy cam' taken offline after police raid home of British expat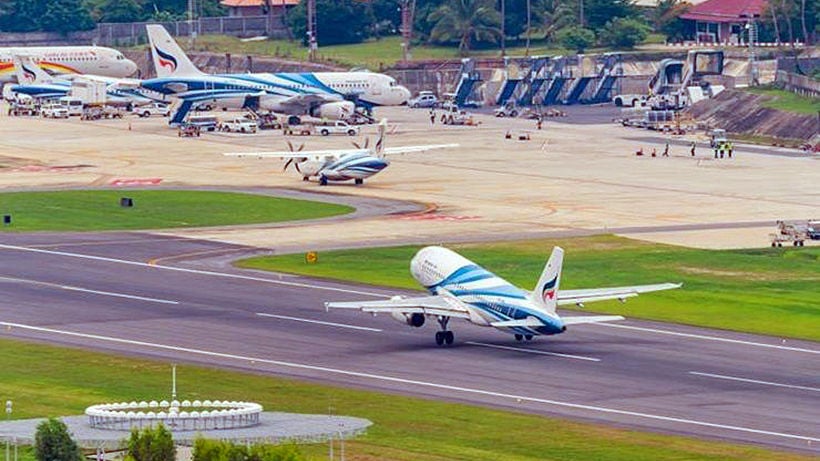 FILE PHOTO: panvimanresortkohphangan.com
Police, immigration and airport authorities have closed down a 'spy cam' that was providing real-time video of activities at Koh Samui's Airport.
Police headed to a house next to the Koh Samui Airport after complaints that a CCTV camera was recording take-offs and landings at the airport. The authorities deemed that the camera could pose a security risk.
The camera is one of many that give realtime views of locations on Samui for 44,600 followers on YouTube and Facebook. It is called "The Real Samui Webcam". The live cameras provide foreigners a snapshot of what is currently going on around the holiday island.
Authorities found a 72 year old British man whose passport and work permit were all in order. He works in the "detox" industry at a health company. He told police that the camera was located on his flat roof and had been put there by a friend. Channel 3 news reports the camera is now offline. The airport authority had claimed that the camera was a risk to security as the "airport is used by many important people".
But there are still plenty of live-streams of the Gulf island available. Looks like a nice day on Koh Samui!
SOURCE: ThaiVisa
Keep in contact with The Thaiger by following our
Facebook page
.
Russian man and his dog found dead on Koh Samui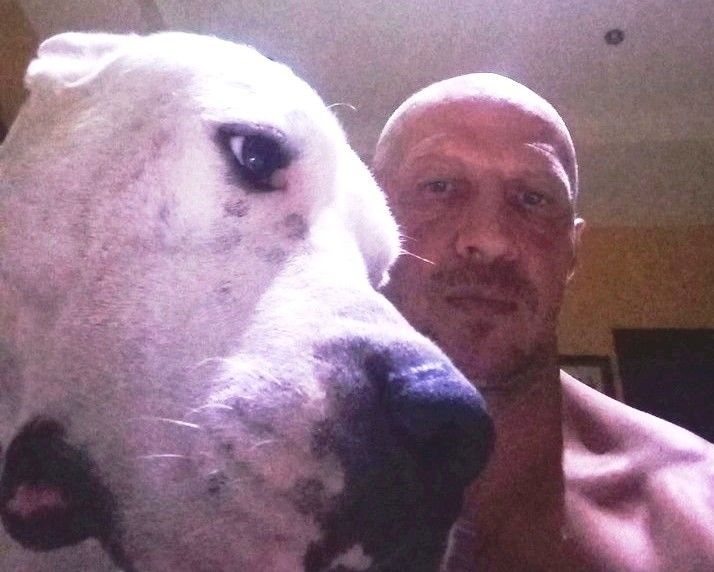 A 51 year old Russian man, identified as Vyacheslav Kolbunov, has been found dead at his home on Koh Samui.
A dead pit bull was also found in the room, with two other pit bulls discovered in an enclosure outside the home.
Koh Samui police and forensic officers discovered drug paraphernalia, along with a coffee cup and a glass containing brown liquid, which have been sent for testing. No signs of a struggle were found.
Mr Kolbunov's body was found on Friday night, after neighbours called police about a foul smell coming from the property. Police believe the man and his dog had been dead for several days.

Neighbours say the Russian had lived in the house for about 10 years and got along well with people. They say he loved animals and had three pit bulls and a cat.
Forensic experts will now carry out a postmortem examination, while Livestock officials will carry out checks on the pit bull. It's understood that Mr Kolbunov's gardener will also be brought in for questioning.
SOURCE: The Chiang Rai Times
Keep in contact with The Thaiger by following our
Facebook page
.