Phuket Gazette Thailand News: Korea evacuation plan at the ready; Soldier abducted in South; Charter debate rages on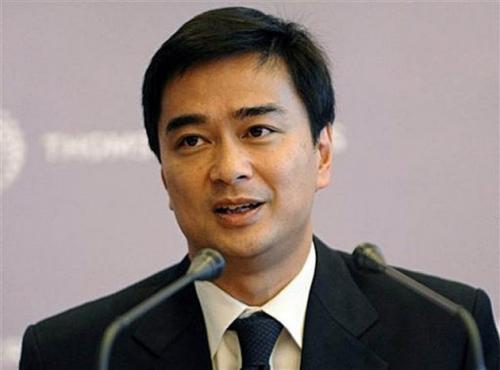 PHUKET MEDIA WATCH
– Thailand news compiled by Gazette editors for Phuket's international community
North Korea on Friday issued a new threat to attack the US, reacting to a show of force by two US B-2 stealth bombers that dropped inert munitions on to a South Korean training ground not far from the North's border.
Pyongyang said its targets were the US mainland as well as bases in Hawaii, Guam and other areas of the Pacific as well as South Korea.
There are about 43,000 Thais living in South Korea, according to the Foreign Ministry.
Soldier seized in suspected revenge raid in South
The Nation / Phuket Gazette

PHUKET: Eight armed men, wearing military-style clothing, abducted a soldier from his home in Narathiwat's Reu Soh district, the soldier's wife told police yesterday.
She said her husband had taken part in a base-protection operation on February 13, in which 16 suspected insurgents were ambushed and died.
Dareesoh Sorpee, 22, accompanied by her husband's parents, told Reu Soh police that Private Ma-ela Tohlu, 24, who had served at the army base in Ba Cho district that was raided by the insurgents on February 13, was visiting his home on vacation.
On Monday night, when Dareesoh went out to buy food, leaving Ma-ela and her younger brother Yakariya, 20 at home, eight men on a pickup truck raided the house and abducted Ma-ela at gunpoint, but left her brother unharmed.
Dareesoh insisted Ma-ela had no conflict with anyone, but he had told her that he and fellow soldiers had been cautioned of an insurgent retaliation and rumors that insurgents aimed to slay 32 officials to avenge the 16 deaths.
Meanwhile, two border patrol policemen, on their first day of duty after transferring from Chiang Mai to the restive region, were seriously wounded by a motorcycle bomb in Tambon Pitumudi of Pattani's Yarang district yesterday morning.
The injured were Pol Sen Sgt Major Niwet Luereung and Pol Sen Sgt Major Pornthep Waiwong, who rode a motorcycle leading the 10-strong team on motorcycles and a pickup truck patrolling a local road. An initial probe found the Honda Wave motorbike was reported stolen years ago, while the licence plate it carried was also from another stolen vehicle.
In Songkhla, security officials are beefing up measures for public safety ahead of the Songkran Festival, after news the city might be targeted, while Hat Yai police station chief Col Adirek Beuraheng urged residents and tourists to have confidence in their security measures.
Meanwhile, Internal Security Operations Command (ISOC) Region 4 Front spokesman Col Pramote Phrom-in affirmed that security on trains and southern buses had been strengthened while officials would help accommodate Songkran travellers. He added that the change in the Army region 4 top post – from Gen Udomchai Thammasarotrat to Lt Gen Sakol Cheuntrakul – celebrated in a ceremony yesterday, would be seamless and pose no obstacle to operations.
Sakol expressed hope that the National Security Council's dialogue with separatists on March 28 would take them on the path to peace in the region and his agency would be willing to offer both information and expertise to the government's talks.
Islamic Culture Foundation president Chamroon Den-udom said the public was interested in the NSC's dialogue with separatists and hoped the violence would end soon. The Malay-language TV and radio committee which he chairs would also help provide information to the public and promote peace.
In related news, a "misguided" person Adeunan Pasae, 31, who was wanted for the attempted murder of a local resident on October 7, 2001 and for draft dodging, surrendered himself to police in Narathiwat's Ra Ngae district yesterday after hiding in Malaysia.
Kittiratt to head loans-bill scrutiny panel
The Nation / Phuket Gazette

PHUKET: Finance Minister Kittiratt Na-Ranong was yesterday appointed chairman of the House special committee scrutinising the Bt2-trillion loan bill.
At a meeting temporarily chaired by Bhum Jai Thai party-list MP Chai Chidchob, the panel also appointed six deputy chairmen:
– PM's Office Minister Varathep Ratanakorn
– Pheu Thai Party member Chaturon Chaisang
– Science and Technology Minister Woravat Auapinyakul
– Democrat MP Korn Chatikavanij
– Pheu Thai Party Nakhon Panom MP Paijit Srivarakarn
– Democrat Nakhon Si Thammarat MP Withaya Kaewparadai.
Pheu Thai MP Pichit Chuenban was appointed secretary to the committee.
Three spokesmen were also appointed: Pheu Thai Chiang Mai MP Chullapan Amornwiwat, State Railway of Thailand Governor Prapat Chongsanguan and Democrat party-list MP Samart Ratchapolsit.
Transport Minister Chadchart Sittipunt, Democrat MP Phirapan Salirattawipak and Thewan Lipta-panlop were appointed as advisers.
The committee will meet every Monday and Tuesday from 1:30pm to 9pm. It will first check the legitimacy of the draft bill before the Council of State is invited to assess it.
Representatives of the National Economic and Social Development Board, the Fiscal Policy Office and the Office of State Enterprise Policy will then be summoned to explain why the government needs to borrow money for infrastructure development, its readiness to embark on the projects and expected economic benefits.
The Bank of Thailand, the Budget Bureau and Comptroller General's Department will be invited to explain the procedures for checking the use of the funds, source of funds, and financing procedures. The Transport Ministry will be asked to explain the projects. The next meeting is set for next Tuesday.
Senator asks court to rule on move to change Article 68
The Nation / Phuket Gazette

PHUKET: A senator asked the Constitution Court yesterday to prohibit any change to Article 68 of the charter and suspend the deliberation in Parliament pending a ruling on the move.
The court has scheduled today to discuss whether to accept the case, court secretary-general Chaovana Traimas said. Somchai Sawaengkarn, a member of the so-called Group of 40 Senators, said he invoked Article 68 itself to seek a ruling from the top court on the bill to amend the article.
The government-backed bill seeks to amend Article 68 so that people are required to submit petitions only via the Office of the Attorney General if they want to file complaints to the Constitution Court against moves they regard as seeking to overthrow the constitutional monarchy.
In his petition to the court, Somchai alleged that Parliament President Somsak Kiartsuranond collaborated with 311 coalition MPs and senators to violate the charter and abused his authority by allowing debate on the bill to amend Article 68 to proceed.
Somchai said in his petition the amendment would restrict people's right to participate in upholding the democratic system. He said the amendment would also go against the Constitution Court's earlier ruling that people could invoke Article 68 to seek a ruling from the court directly.
The petition asked the court to order Somsak and coalition MPs and senators to stop the debate on the Article 68 bill.
The senator also asked the court to order the dissolution of the Pheu Thai, Chart Thai Pattana, Chart Pattana, Palang Chon, Mahachon and New Democracy parties for jointly sponsoring the A
— Phuket Gazette Editors
Keep in contact with The Thaiger by following our
Facebook page
.
Never miss out on future posts by
following The Thaiger
.
Burmese child contracted Covid-19 while crossing the border, report says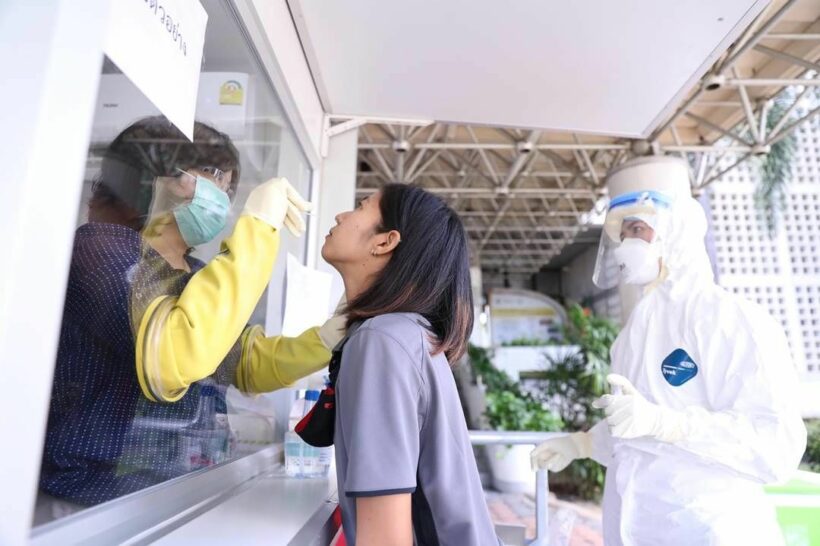 The 2 year old Burmese child, who tested positive for Covid-19 after leaving Thailand, may have contracted the virus while travelling from Thailand to Myanmar, according to a report from Thailand's Ministry of Public Health Disease Control Department.
The department says they suspect the child was exposed to the virus while crossing the border from the Mae Sot border district in Tak to Myanmar's Myawaddy town. The child's parents worked in Ayutthaya and quit their jobs last month. The department says the toddler probably contracted the virus around September 4 to September 10 while the family was travelling.
The family crossed natural, unofficial passageways into Myanmar. The news website Xinhua says it was an "apparent intent to evade anti-pandemic measures at the Mae Sot border checkpoint."
Those in Thailand who came in close contact with the family tested negative for the virus. 146 people who worked with the family at Ayutthaya migrant worker camps all tested negative for Covid-19. Those in close contact with the family in the Nakhon Ratchasima province, where the parents worked prior to Ayutthaya, tested negative as well. 2,635 people in Mae Sot tested negative for Covid-19.
Health officials are still investigating 2 apparent local transmissions of Covid-19. Earlier this month, a Bangkok DJ tested positive for Covid-19, breaking Thailand's 100 day streak without a local transmission. The DJ tested positive for G strain of the virus, a more infectious strain that is typically found in imported cases detected during state quarantine rather than local transmissions. Health officials do not know where the DJ contracted the virus.
A Uzbek football player for the Buriram United team recently tested positive for Covid-19. He was asymptomatic and tested negative for the virus multiple times during quarantine after he arrived to Thailand. Although it seems like a local transmission, some health officials speculate the virus has a longer incubation period than 14 days.
SOURCE:Xinhua
Keep in contact with The Thaiger by following our
Facebook page
.
Never miss out on future posts by
following The Thaiger
.
Thailand News Today | Amnesty finishes, protest round-up | September 21, 2020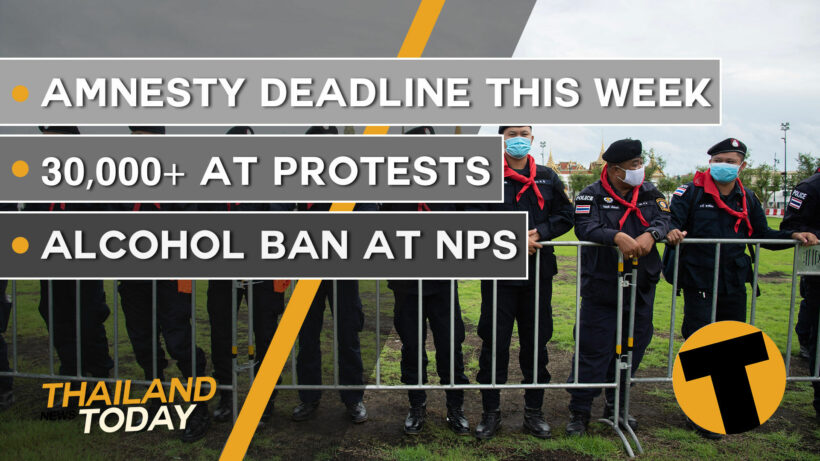 Daily video news about Thailand with Tim Newton
Get a visa or go to jail.
Thai Immigration Tourists, and anyone else with a lapsed visa, ha ve only 5 days to renew their visa or they could get arrested. The current visa amnesty ends on September 26 and there isn't going to be another sudden announcement for another grace period, according to immigration officials. Those who overstay will face arrest and be deported back to their home countries. Immigration officials estimate there are more than 150,000 foreign nationals who need to have their tourist visas renewed. Immigration officials said today that people without a valid visa after September 26 could face jail.
"Overstaying the tourist visa is punishable by both a jail term and fine under the Immigration Act."
Some foreigners who arrived on tourist visas earlier in the year have been in Thailand since late March when the Thai borders closed and many international flights were cancelled due to the world coronavirus pandemic. The visa amnesty was renewed twice since many people were unable to their home countries, but now the amnesty is coming to an end this Saturday.
There were hopes that the end of the visa amnesty could co-incide with the introduction of the new Special Tourist Visa so that those either unable to leave, due to lack of flights or problems returning to their home countries, could 'roll over' onto the new 90 day visas. But that has not been announced at this stage and remains just wishful thinking. The best thing you can do, if you don't currently have a valid visa to stay in Thailand, is urgently contact your embassy, make an appointment online at your nearest Immigration office, or speak to a professional visa agent. But, be warned, there are plenty of scammers posting official looking urgent posts in social media offering to issue you with a visa so you can stay in Thailand. Do your homework before spending money with any visa agent.
Weekend protest rallies draw 30,000 people but no formal response
Protesters gathered from early Saturday morning at the Thammasat Tha Prachan campus. Although officially denied permission to hold their protest on the Campus grounds, the demonstrators stormed the campus's gates, without resistance from onlooking police or security officials. By the afternoon the crowd had reached some 30,000 people, less than the 50,000 expected but a lot more than the 15,000 expected by government officials in the lead up to the Saturday rally. Largely peaceful the protesters sat in the wet season drizzle to listen to speeches and performances before marching together to the adjacent royal parade grounds of Sanam Luang. Here the protest continued under the watchful eye of police, all unarmed, who barricaded off sensitive areas of the historic parade grounds and access to the Grand Palace.
The protest continued into the night and punctuated the themes of political freedom, new Democratic elections, the dissolution of the Thai parliament and, controversially, reforms to the country's revered monarchy. On Sunday morning there was a symbolic placement of a brass plaque to commemorate the event, seen as a replacement to a similar plaque that commemorated the Siam Revolution in 1932 that mysteriously vanished in 2017. The protesters then marched to the Privy Council to officially hand over a copy of their 10 point manifesto.
Meanwhile, 45,000 books – a collection of speeches and poems by some of the protest leaders – were seized in a nearby Bangkok house. The books were to be handed out to protesters. 5 people were arrested at the time.
Alcohol banned at national parks after complaints of trash and drunk tourists Alcohol is now banned at national parks after tourists allegedly got drunk at a waterfall and others left a load of trash by their campsite. Just last week, trash left at a campsite at Khao Yai National Park was boxed up in a parcel and sent back to the campers. Other tourists were allegedly drunk and making a lot of noise at the Namtok Samlan National Park, Varawut says. He says both groups of tourists face charges for their actions.
• Alcohol is banned at national parks for the time being
• Loud noise is not allowed after 9pm and noise must be stopped at 10pm
• When renting a tent, tourists must provide identification, address and phone number
Keep in contact with The Thaiger by following our
Facebook page
.
Never miss out on future posts by
following The Thaiger
.
MP files complaint against 3 opposition MPs for allegedly joining the protest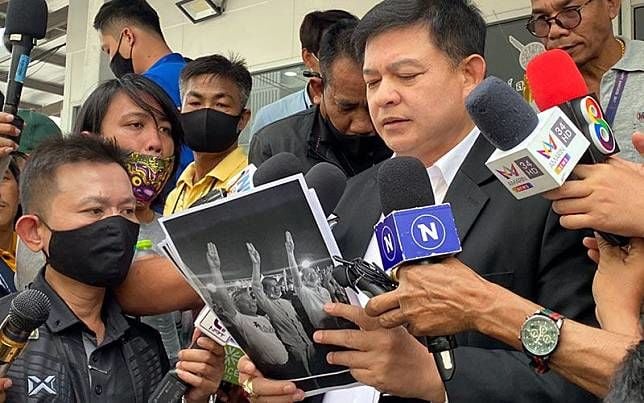 A member of parliament filed a complaint against 3 opposition MPs for allegedly joining the weekend's pro-democracy protest where activists demanded reform of the Thai Monarchy. He's also putting together a legal team aimed at dissolving the members' 3 opposition parties.
Palang Pracharat MP Sira Jenjakha says he has a photo of the 3 members raising their hands in a 3 finger salute, a symbol of resistance against the military run government. He says the protest was illegal, and the location, the Royal Field next to the Grand Palace, is off limits to unauthorised people.
He filed the complaint with the Chanasongkhram police against Mongkolkit Suksintharanont, of the Thai Civilized Party, Peerawit Ruangluedolapark, of the Thai Rak Thai Party and Nattha Boonchai-insawat of the Kao Klai Party.
A legal team assigned by Sira will collect evidence and file a petition with the Constitutional Court calling on the dissolution of the 3 opposition parties: Thai Civilized Party, Thai Rak Thai Party and Kao Klai Party.
He says he also plans to ask the House Speaker to investigate the 3 members to determine if they breached the parliament's ethical conduct.
SOURCE: Thai PBS
Keep in contact with The Thaiger by following our
Facebook page
.
Never miss out on future posts by
following The Thaiger
.