MP numbers being shuffled around in lead up to Thai election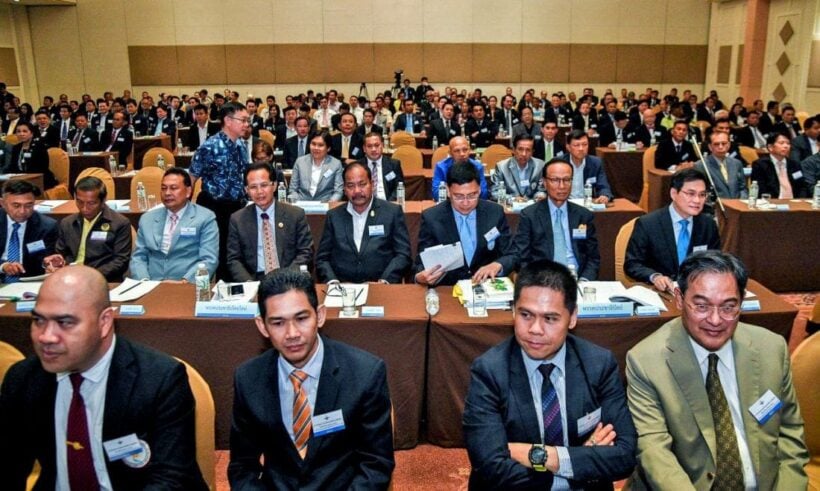 Some of Thailand's key political parties are set to see a significant reduction in MPs after new regulations were issued reducing the number of constituency candidates.
For instance, Pheu Thai Party's strongholds – the North and the Northeast – will lose 13 seats in Parliament, while the Democrat Party could lose six MPs, as the number of seats in the South and Bangkok has been reduced by three each.
Political analyst Stithorn Thananithichot said no parties were gaining an upper hand at this stage, adding that the impact of gerrymandering would only surface once the exact electoral boundaries are drawn.
"The political parties will have no choice but to make adjustments in accordance with the new boundaries."
The number of MPs from each province was published in the Royal Gazette yesterday. Since the number of constituency candidates have been reduced by 25 – from 375 in 2011 to 350 based on the new Constitution – the decrease in the number of seats in some areas is natural.
The number of seats in Parliament is based on the population. As per government records, the population stands at 66,188,503 people, and every 189,110 people get to have one MP.
In the South – perceived as a Democrat Party stronghold – the number of MPs has gone down from 53 to 50. However, Nipit Intrasombat, a former Democrat MP from Phatthalung, said the swing in the number of constituency MPs was not unexpected.
"It's nothing to be concerned about. We are very well aware of the change," he told The Nation.
"One MP from Surat Thani said he will withdraw this time, while the one in Trang has been given a red card. So this works out perfectly," he said.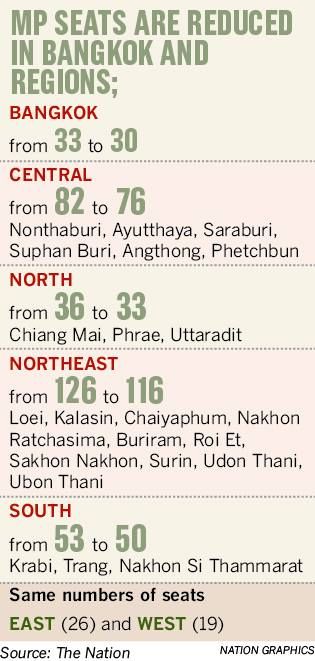 Nikorn Chamnong, a key member from Chartthaipattana Party, whose stronghold in Suphan Buri province has also seen a reduction by one seat, said his party was prepared for the change and the candidate would be added to the party list instead.
Meanwhile, political analyst Stithorn, who hails from the King Prajadhipok's Institute, explained that the reduction in MP numbers was dictated by law.
"It is what it is. The number of constituency MPs has to go down because the number of seats has dropped by 25. However, this number has been moved to the party-list allocation, which has risen to 150. We will still have 500 MPs, just like we did in the 2011 elections."
However, he said, problems will arise with gerrymandering once the exact boundaries in each province are drawn.
"Unfair constituency boundaries or gerrymandering arises when a party's stronghold is divided and it is put at a disadvantage," he said. "That is when a party's stronghold is separated into two constituencies, then that party may lose in that constituency."
According to the Election Commission, the drawing of boundaries should be completed in 55 days.
SOURCE: The Nation


Read more headlines, reports & breaking news in Thailand. Or catch up on your Thailand news.
Thailand to ban three kinds of plastic by end of this year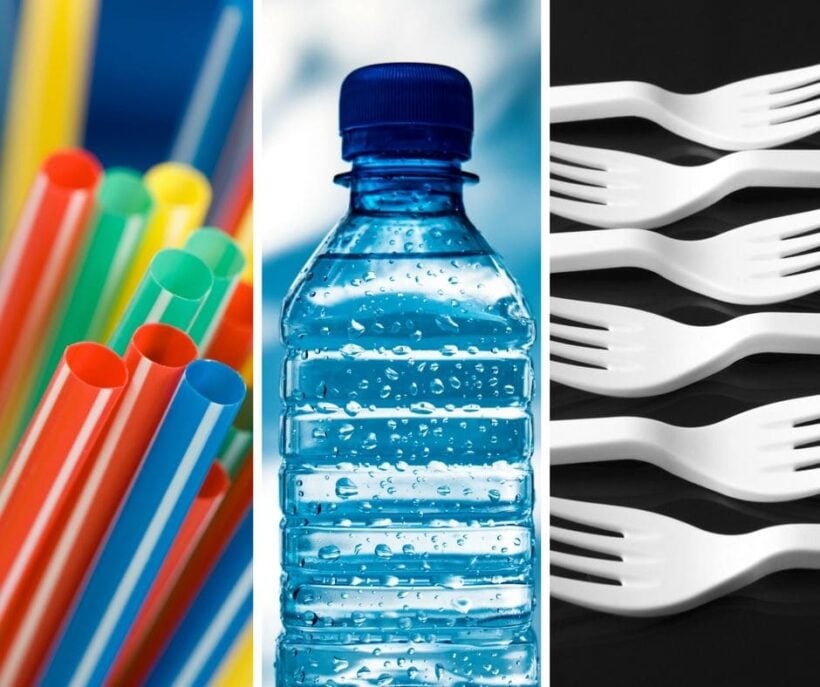 By the end of 2019 Thailand will be free from three types of plastic – microbeads, cap seals and oxo-degradable plastics.
Then by 2022 four other types of single-use plastics will also be banned – lightweight plastic bags less than 36 microns thick; styrofoam food containers for takeaways; plastic cups and plastic straws – according to a road map approved by the Cabinet.
The Plastic Waste Management Road Map 2018-2030 also includes an ambitious plan for Thailand to use 100 per cent recycled plastic by 2027 in various forms, including turning waste into energy.
The Cabinet has acknowledged the road map and assigned the Natural Resource and Environment Ministry to formulate a draft action plan for plastic waste management, so it is in line with the 20-year national strategy.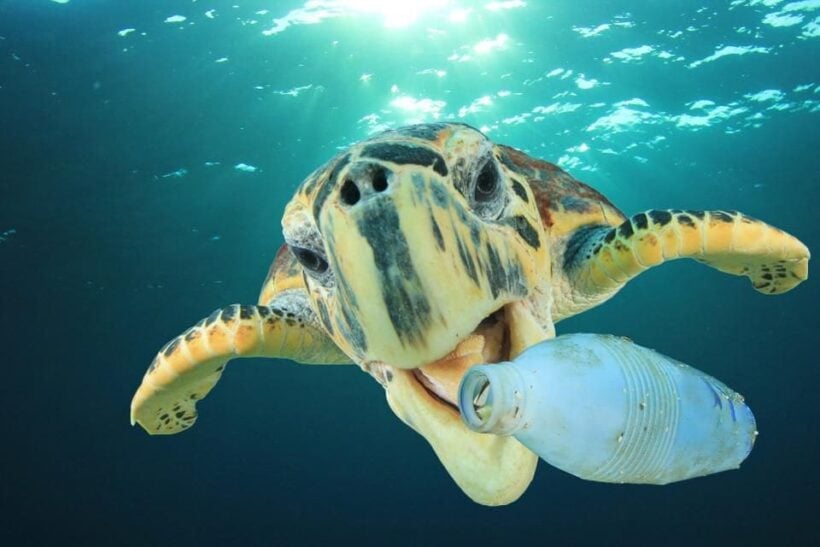 The Cabinet also called for clear details on related agencies' role in the integration of the work for managing plastic waste, which will also get huge participation from the private and business sectors. The related state agencies should create various mechanisms to propel this forward such as creating a good understanding among agencies, continuously implementing a public relations campaign via social media to achieve the set goals, the Cabinet instructed.
The work procedure must consider lifecycle plastic-waste management so steps are taken from the very start: with plastic products designed applying the "Eco Design" approach, manufacturing and post-consumption disposal which will include garbage separation, transport and storing, recycling and proper disposal.
According to the Department of Environmental Quality Promotion, Thais generate as much as 1.14 kilogram of garbage per head per day, contributing to the 27.04 million tonnes of waste per year.
One person uses approximately eight plastic bags a day – or 500 million plastic bags per day for the whole nation.
Most of the plastic waste ends up in the oceans, accounting for 16% of garbage in the seas.
SOURCE: The Nation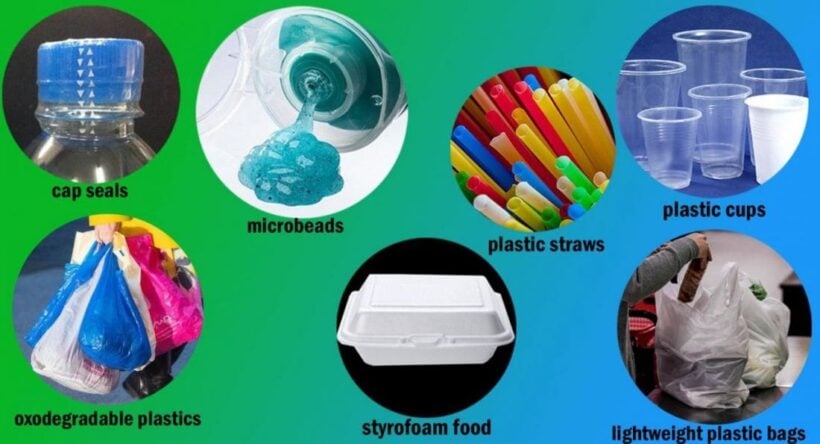 Infamous 'large' passenger dies in Koh Samui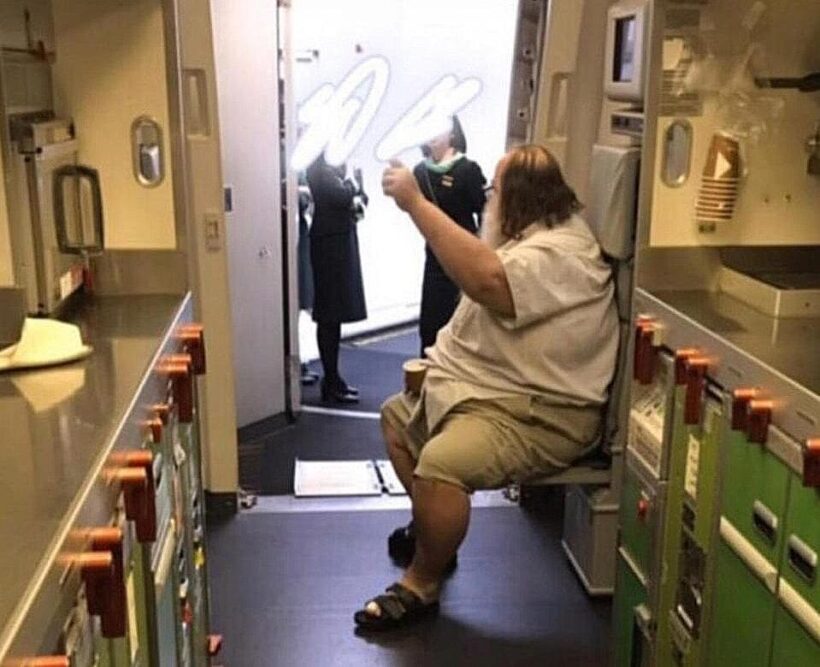 PHOTOS: The Sun
A 200 kilogram tourist, who forced flight crews to wipe his bum as he moaned with pleasure in January, has died on Koh Samui.
The American, who hasn't been named, died whilst staying on the Gulf island due to an undisclosed illness. But he has left an indelible memory in his wake.
At the same time, as the news emerged about his demise, EVA Air were putting plans in motion to ban the oversize traveller from flying with their airline ever again.
The man shocked readers is January when he was accused of forcing cabin crew to strip him in a cramped airline toilet (remember this guy weighed 200 kilograms) and wipe his bum while he "moaned with pleasure".
The incident occurred on an EVA Air long-haul flight from LA to Taiwan's Taoyuan Airport and was covered extensively on world media.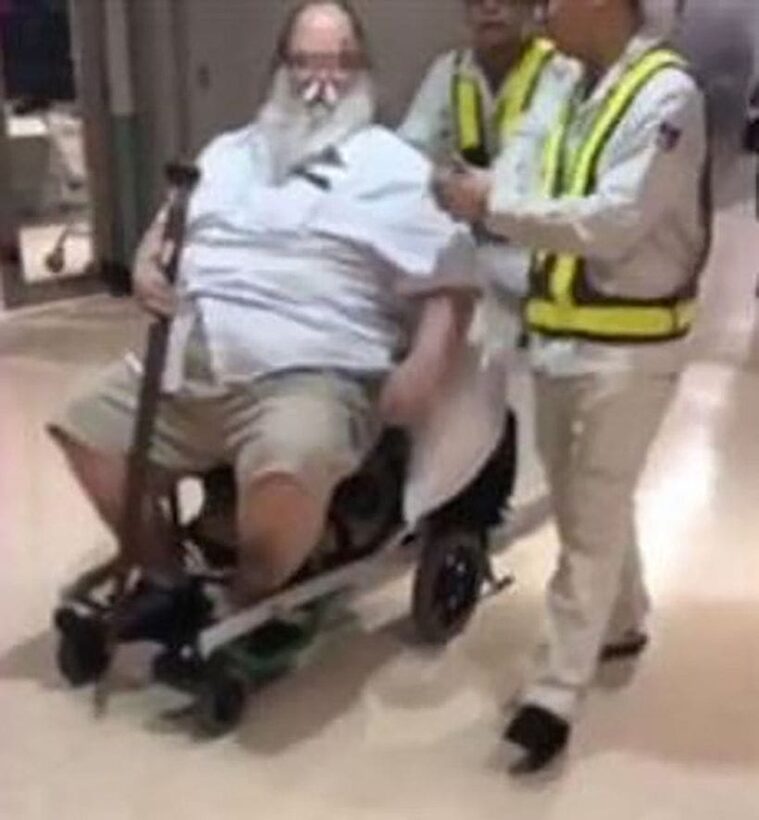 A flight attendant, who on the same flight, described how the passenger boarded the plane in a wheelchair and then insisted on having three adjoining seats in economy class due to his size. He then demanded to use the plane's business class lavatory, as he couldn't fit into the economy toilets.
But (put down your food if eating) while in the toilet, he demanded cabin crew strip him down so he could relieve himself, saying he had an arm injury that prevented him from doing it himself.
"I told him we couldn't help him, but he started yelling. He told me to go in there immediately and threatened to relieve himself on the floor. As the passenger's genitals were now exposed, one of my colleagues brought a blanket, which I used to cover his modesty."
"But he very angrily slapped my hand away, saying he didn't want it and only wanted me to remove his underwear so he could use the toilet."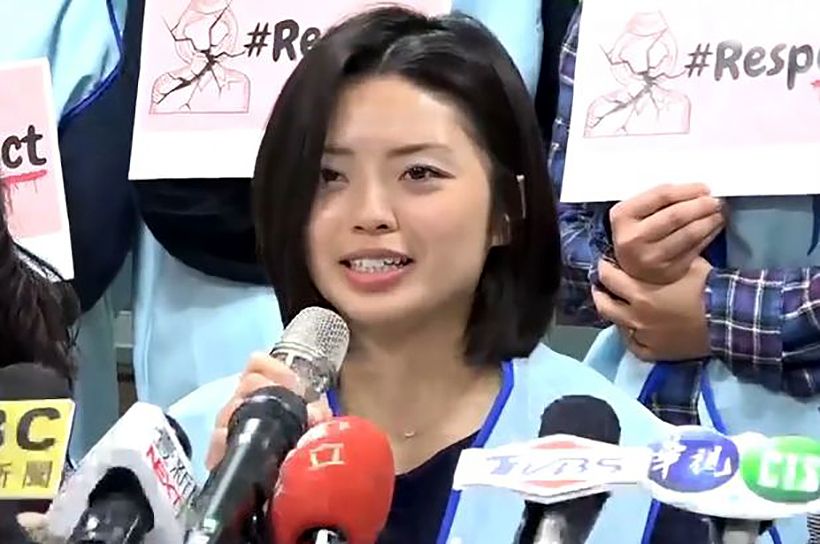 The flight attendant who 'assisted' the man should be awarded lots of medals and a lifetime supply of latex gloves
The passenger then asked crew to wipe his bum for him leading him to groan as the chief attendant fulfilled his request while wearing three pairs of latex gloves.
"He said: 'Oh, mmm, deeper, deeper,' and then accused my chief attendant of not properly cleaning his backside, requesting that she do it again," recalled the attendant, who was holding onto the passenger to keep him steady.
She said the attendant repeated the action three times before the man said, "You can pull my pants back up now."
The two female flight attendants involved, who both said they were traumatised by the incident in January, are both on extended paid leave.
The Sun.co.uk, reporting this story, says that "Party island Ko Samui – the second largest island in Thailand – is known for its prostitution and seedy nightlife."
Despite the source, the incident has been widely reported by 'respectable media' on January 20 this year, and the large man has indeed passed away on Koh Samui.
SOURCE: The Sun

'The Sun' confuses Koh Samui with Walking Street
Average hotel prices drop in Thailand in 2018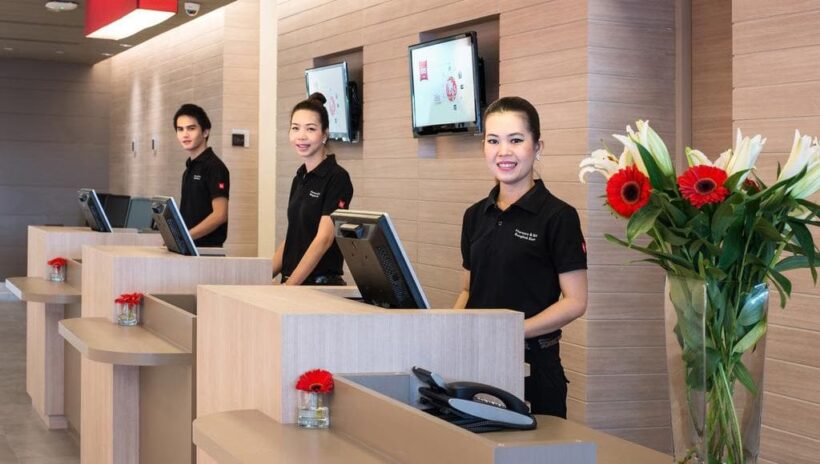 The latest Hotel Price Index (HPI) released by Hotels.com reveals no sign of a slowdown for the global travel industry. Prices are up for overnight accommodation by 3% globally in 2018 across every regional index, except for the Pacific region, including Thailand.
Hotel.com has 85 websites in 34 languages, and lists over 325,000 hotels in approximately 19,000 locations. Its inventory includes hotels and B&Bs, and some condos and other types of commercial lodging.
Travellers to and around Thailand paid an average price of 1,720 baht a night for their domestic accommodation last year, a 7% drop compared to 2017, and paid the same average price of 4,437 baht a night for international accommodation in both 2018 and 2017.
The growth in travel comes despite global uncertainties including Brexit, California wildfires, South African drought and Japanese earthquakes. Travellers also showed resilience and renewed confidence in destinations touched by unrest: Paris, Egypt, Turkey; regions experiencing currency fluctuation: South America; and areas affected by natural disaster: North America.
Despite the overall growth in global accommodation prices, average prices paid for domestic accommodation in Thailand have decreased, with average prices for international beds remaining stable.
SOURCE: The Nation | Hotel.com