Monsanto says RoundUp is safe. A Californian jury disagreed with them.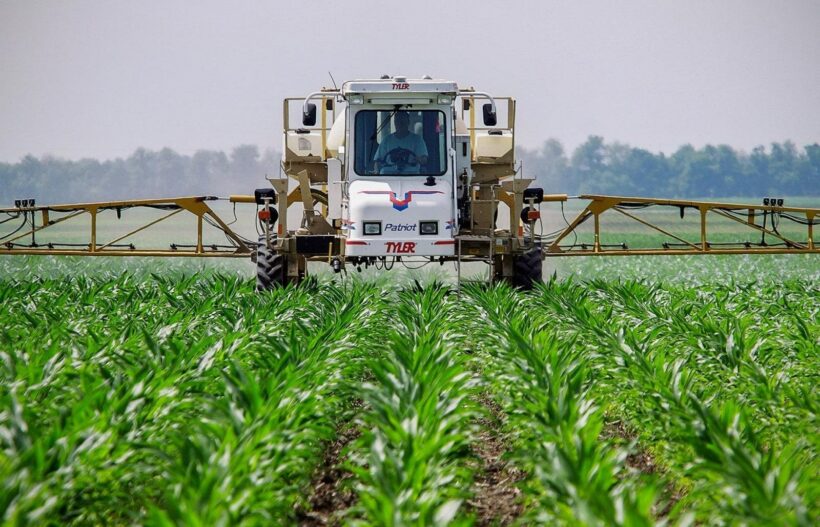 A jury in San Francisco has ruled this week that RoundUp, the world's most popular weedkiller, gave Dewayne Johnson, a former school groundskeeper, terminal cancer.
The court awarded him $39 million dollars and awarded punitive damages of $289 million to agri-chemical company Monsanto.
The man's victories is poised to set a massive precedent for thousands of other cases that similarly claim Monsato's famous herbicide caused the patient to contract non-Hodgkin's lymphoma. The decision comes amongst a deluge of conflicting evidence on both sides of the argument that, despite decades of research, is yet to find conclusive evidence of the chemical's failings, despite tons of anecdotal evidence.
Mr. Johnson's case was the first to go to trial because doctors said he was close to death. In California, a dying plaintiff can be granted expedited trials. 46 year old Johnson said during the trial that used RoundUp 20-30 times a year when working as a gardener for a school in San Fransisco. He said that twice he had accidents when we was 'soaked' with the product, accidents that exceeded the recommended use of the chemical.
But rather than providing closure in the long-running debate, there are another 800 patients waiting for their trials in the US as they prepare to sue Monsanto over the same contention – that 'RoundUp' gave them cancer.
The big question remains, despite this jury ruling, whether RoundUp (glysophate) causes cancer and, if so, whether Monsanto either knew about the potential problems with the chemical or failed to warn consumers about the cancer risk.
In March 2015, the World Health Organisation International Agency for Research on Cancer (IARC) said the key ingredient in Roundup, glyphosate, is "probably carcinogenic to humans." Here's a link to the report.
Monsanto has long maintained that RoundUp does not cause cancer and the IARC report is greatly outnumbered by studies saying glyphosate is safe.
Partridge, Monsanto's vice president of strategy, backed up the weight of evidence on Monsanto's side.
"More than 800 scientific studies, the US EPA, the National Institutes of Health and regulators around the world have concluded that glyphosate is safe for use and does not cause cancer."
"We all have sympathy for Mr. Johnson," Partridge said this week. "It's natural he's looking for answers. Glyphosate is not the answer."
In all cases plaintiff's will be put into a position that they have to prove, beyond reasonable doubt, that the chemical caused their cancers.
Glysophate is a common weed killer used in Thai agriculture. Over past years there has been activists trying to ban it's use. The Thai government has responded, so far, by putting it on a list of dangerous chemicals and is continuing its investigation into the use of the chemical in Thai agriculture.
A successful court case, coming down on the side of a plaintiff claiming the chemical caused his cancer, has brought the issue to a head and will temper many other companies and governments' use of Glysophate in the future.
An article about glysophate from National Geographic HERE.

Are you considering a medical procedure abroad? With MyMediTravel you can research hospitals and doctors, choose a destination in Thailand or abroad, and book an appointment today.

'Overwhelming support' for decriminalising marijuana for R&D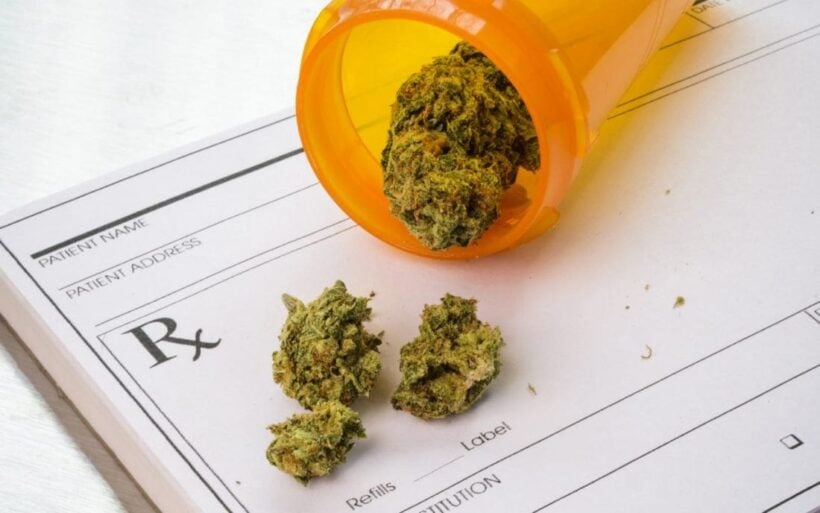 "An overwhelming number of people are voicing support for decriminalising the use of marijuana for research and development, and for medical purpose."
This from Somchai Sawaengkarn, a member of the National Legislative Assembly, citing results of an opinion survey conducted between October 1-15.
Of the 16,431 people who voiced their opinions on the issue, 16,264 voted in support of the bid to amend the narcotics law to make it legally possible for marijuana to be used for medical research in the hope that medicines can be developed from the addictive drug for the treatment of certain diseases.
Somchai said over 290,000 had logged into the NLA's webpage to take a look at the bill to amend the current narcotics law.
The NLA will conduct another public hearing during October to gauge public opinion about the topic and the results of the survey.
Earlier, Justice Minister Prajin Jantong cautioned that decriminalisation should not be rushed, noting that there are many strains of marijuana and each has different medicinal qualities.
He said that the patients must give their consent if they were to be given medicines extracted from marijuana and that measures must be put in place to prevent abuse of the drug if it was to be decriminalised.
The minister said several countries had conducted research on marijuana for medical purpose, but they could not produce medicines from the plants because of patent problems. In the case of Thailand, he said it was necessary for the country to conduct its own research and to develop medicines by itself.
SOURCE: Thai PBS
Wet season, not so wet – some dams are less than 60% full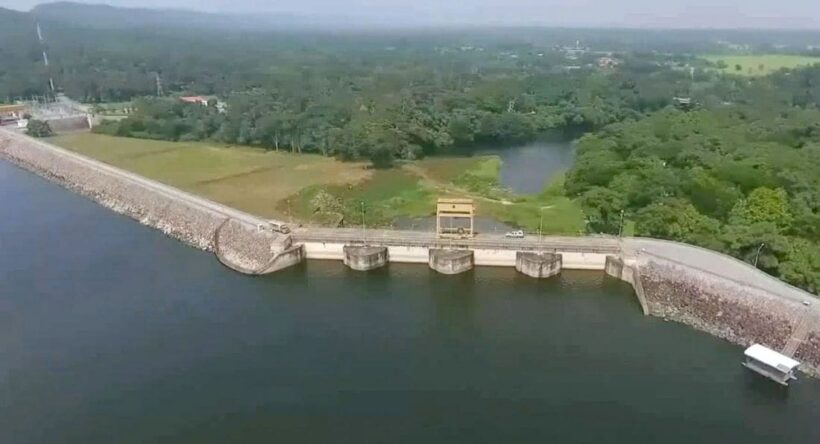 FILE PHOTO: Ubonrat Dam – The Nation
Emerging from the back end of the annual wet season, Thailand should be well poised for adequate water supplies for the forthcoming dry season. There's been major flooding of some dams in the central, far north-eastern and some southern areas. But the wet season rains have been 'lumpy' leaving many of the country's major reservoirs half empty.
The Smart Water Operation Centre (SWOC) says they will need to manage water consumption more carefully as the quantities of water in nine major dams is currently less than expected.
According to the SWOC, dams containing less than 60% of their capacity include Chiang Mai's Mae Kuang Udom Thara Dam at 44%, Lampang's Mae Mhok Dam at 32% , Nakhon Ratchasima's Moon Bon Dam at 54%, Udon Thani's Huai Luang Dam at 50% , Khon Kaen's Ubonrat Dam at 35%, Buriram's Lam Nang Rong Dam at 34%, Suphanburi's Krasieaw Dam at 36%, Uthai Thani's Thap Salao Dam at 30%, and Yala's Bang Lang Dam at 59%.
The National News Bureau of Thailand reports that dams with less than 30% of water will supply only domestic consumption and enough to sustain the ecosystem in the short-term.
The Secretary-General of the Office of the National Water Resource, Somkiat Prajamwong, has held a meeting to find ways to handle runoffs in the west and south of Thailand as well as a possible drought crisis in summer.
According to the Meteorology Department, heavy rains have been forecast this weekend, particularly in Phetchaburi and Prachuap Khiri Khan provinces (where floods were reported throughout August and September and the dams are mostly full in the area).
Somkid says he'll fly to Beijing to discuss luring back Chinese visitors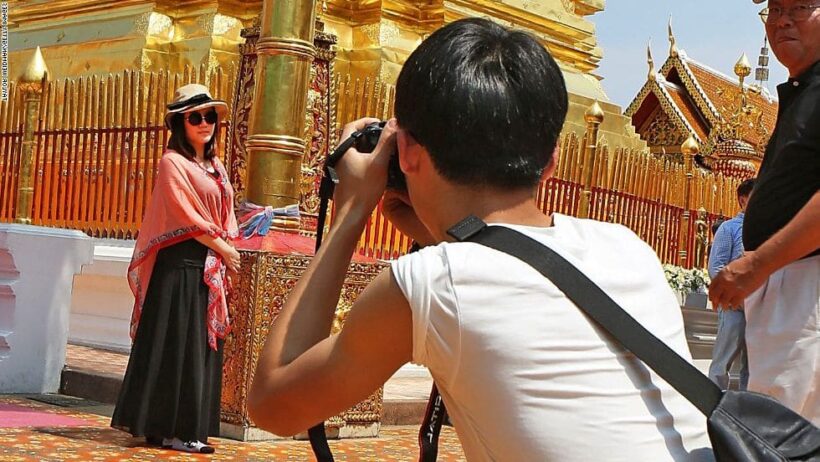 The fallout from a number of tragedies and bad PR has mobilised the Thai government to take firm steps towards luring back the Chinese travellers who have been looking elsewhere, other than Thailand, for their chosen holiday breaks.
The Nation is reporting that Deputy PM Somkid Jatusripitak has said today that he may have to hold talks with the Chinese government in Beijing to explore ways to boost the number of Chinese tourists back to the kingdom.
He says the number of Chinese tourists in September plunged by 14.80 per cent compared to the same month last year and the Thai government must find ways to improve the number of visitors.
In Chiang Mai, a crisis meeting for tour operators was held on tuesday night where hotel owners and tour group operators learned that Chinese tourism was down 50% in the first nine months of 2018, compared to last year.
Some measures were put forward at the Chiang Mai meeting to woo them back, including setting up Chinese language classes to improve communication with the tourists from China.
Deputy PM Somkid says Chinese tourists are a major group of foreign tourists for Thailand and he has instructed the Tourism Authority of Thailand to work with the Thai Airways International to come up with promotional packages for Chinese tourists for the final two months this year (reading between the lines there could be some cheap tickets coming up for flights to Chinese destination in November and December).
Somkid said THAI has also been instructed to hold talks with China Southern Airlines on cooperation of flights to attract more Chinese tourists. The deputy prime minister added that he has also instructed the Foreign Ministry to consider granting Chinese tourists visas on arrival, lessening the paperwork and costs for travellers from China.

Deputy PM Somkid Jatusripitak – PHOTO: The Nation
SOURCES: The Nation, The Thaiger