Monsanto says RoundUp is safe. A Californian jury disagreed with them.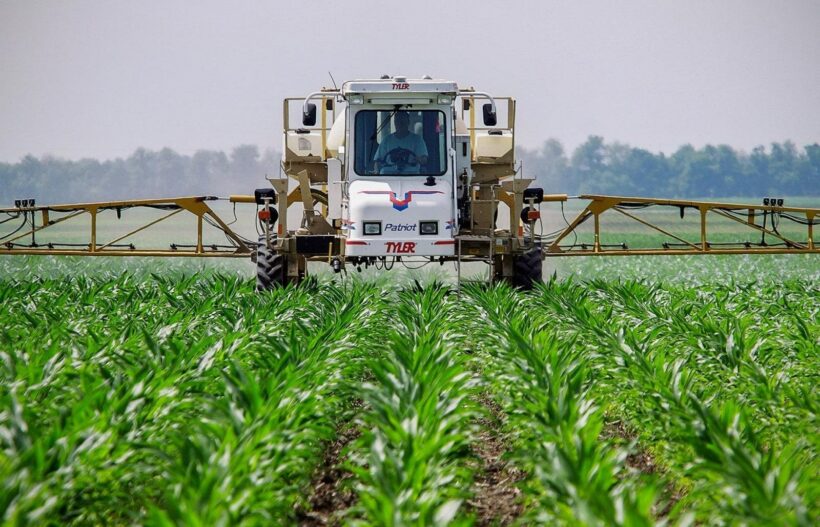 A jury in San Francisco has ruled this week that RoundUp, the world's most popular weedkiller, gave Dewayne Johnson, a former school groundskeeper, terminal cancer.
The court awarded him $39 million dollars and awarded punitive damages of $289 million to agri-chemical company Monsanto.
The man's victories is poised to set a massive precedent for thousands of other cases that similarly claim Monsato's famous herbicide caused the patient to contract non-Hodgkin's lymphoma. The decision comes amongst a deluge of conflicting evidence on both sides of the argument that, despite decades of research, is yet to find conclusive evidence of the chemical's failings, despite tons of anecdotal evidence.
Mr. Johnson's case was the first to go to trial because doctors said he was close to death. In California, a dying plaintiff can be granted expedited trials. 46 year old Johnson said during the trial that used RoundUp 20-30 times a year when working as a gardener for a school in San Fransisco. He said that twice he had accidents when we was 'soaked' with the product, accidents that exceeded the recommended use of the chemical.
But rather than providing closure in the long-running debate, there are another 800 patients waiting for their trials in the US as they prepare to sue Monsanto over the same contention – that 'RoundUp' gave them cancer.
The big question remains, despite this jury ruling, whether RoundUp (glysophate) causes cancer and, if so, whether Monsanto either knew about the potential problems with the chemical or failed to warn consumers about the cancer risk.
In March 2015, the World Health Organisation International Agency for Research on Cancer (IARC) said the key ingredient in Roundup, glyphosate, is "probably carcinogenic to humans." Here's a link to the report.
Monsanto has long maintained that RoundUp does not cause cancer and the IARC report is greatly outnumbered by studies saying glyphosate is safe.
Partridge, Monsanto's vice president of strategy, backed up the weight of evidence on Monsanto's side.
"More than 800 scientific studies, the US EPA, the National Institutes of Health and regulators around the world have concluded that glyphosate is safe for use and does not cause cancer."
"We all have sympathy for Mr. Johnson," Partridge said this week. "It's natural he's looking for answers. Glyphosate is not the answer."
In all cases plaintiff's will be put into a position that they have to prove, beyond reasonable doubt, that the chemical caused their cancers.
Glysophate is a common weed killer used in Thai agriculture. Over past years there has been activists trying to ban it's use. The Thai government has responded, so far, by putting it on a list of dangerous chemicals and is continuing its investigation into the use of the chemical in Thai agriculture.
A successful court case, coming down on the side of a plaintiff claiming the chemical caused his cancer, has brought the issue to a head and will temper many other companies and governments' use of Glysophate in the future.
An article about glysophate from National Geographic HERE.
Keep in contact with The Thaiger by following our
Facebook page
.


Are you considering a medical procedure abroad? With Thaiger Medical you can research hospitals and doctors, choose a destination in Thailand or abroad, and book an appointment today.

Read more headlines, reports & breaking news in Thailand. Or catch up on your Thailand news.

Thailand's immigration police catch thousands of overstayers thanks to airport biometrics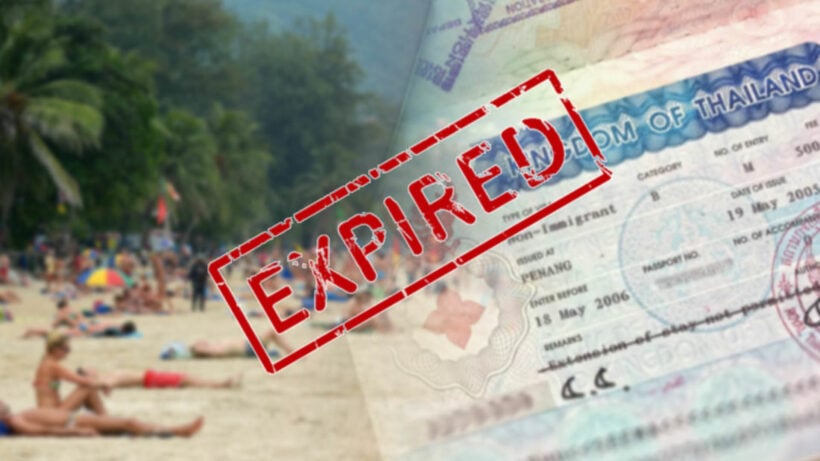 The chief of Thailand's immigration police says the biometrics system in place at sixteen airports across the country has so far netted 1,000 people who are blacklisted or on watch lists, 700 who have arrest warrants out for them, and 45,000 who have overstayed in the country.
The Nation reports that the system is also used to detect fake passports as it uses UV and infrared light to compare the information stored in a chip in the passport with facial features.
It's understood that in just three days, police were able to arrest 8,000 people for being in possession of fake passports, illegal immigration, overstaying their visas or criminals with arrest warrants out for their capture.
The notorious fake billionaire who married in a lavish ceremony costing over 3.5 million baht and then left his wife to pick up the tab, was recently arrested at Bangkok's Don Muang Airport after being caught by the biometrics system. See story HERE.
SOURCE: nationthailand.com
Keep in contact with The Thaiger by following our
Facebook page
.
Thai Airways announces cancellation of six routes to four ASEAN destinations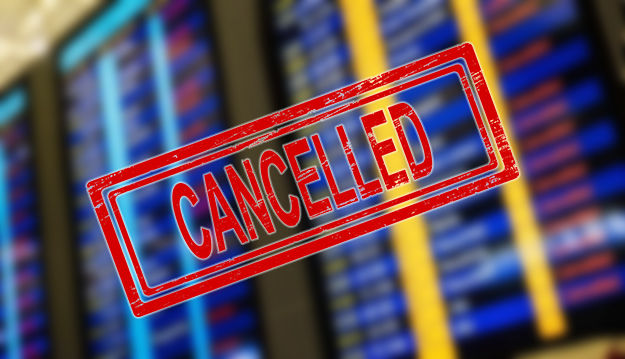 The President of Thai Airways International says the airline is set to cancel six flight routes to Laos, Vietnam, Cambodia, and Myanmar.
The Nation reports that Sumeth Damrongchaitham says the routes in question are all from Bangkok's Suvarnabhumi airport to Vientiane, Luang Prabang, Phnom Penh, Hanoi, Ho Chi Minh and Yangon.
"These routes are all covered by a small number of flights and have low customer capacity. Once the cancellation plan is finalised, THAI will assign Thai Smile Airways to cover these routes instead."
Sumeth cites increased competition as the reason behind the decision and the difficulties presented by rival airlines slashing prices to remain ahead of competitors.
"THAI needs to adjust our strategies too to preserve our reservation rate. We will focus on rolling out promotional campaigns until year end. However, next year's strategy remains to be seen. Our prices this year have been reduced to a record low and if this strategy doesn't work, we may take a different direction, such as seeking more partners for organisation tickets, increasing online channels, or giving privileges to frequent fliers."
SOURCE: nationthailand.com
Keep in contact with The Thaiger by following our
Facebook page
.
Thai women in Japan drug bust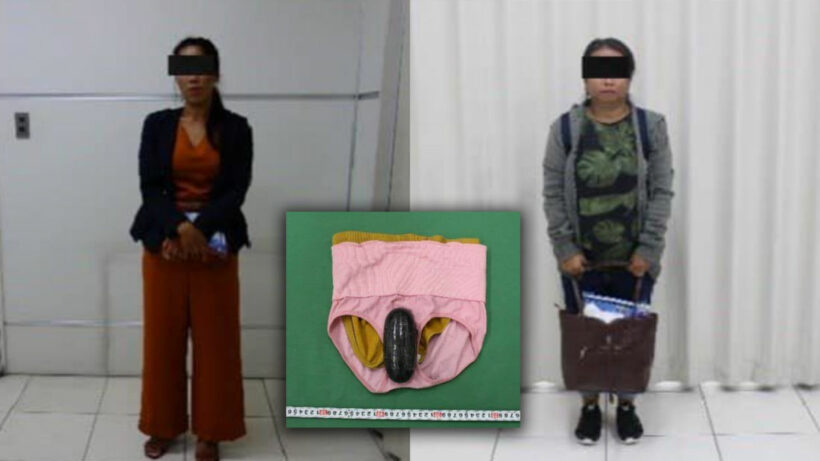 Japanese Police and Customs Officials at Fukuoka Airport reported the arrest of seven Thai women who smuggled in drugs weighing more than a kilogram into Japan. The women separated the drugs into tiny bags and hid them in random places on their bodies.
The women purchased tour tickets and tried to blend in as Thai tourists. When caught with the evidence, they admitted smuggling the drugs for foreigners living in Japan, alleging that they received orders from tourists to bring in the drugs.
Another recent arrest Thai women smuggling cocaine has prompted Japanese officials to consider tightening entry requirements for Thai tourists to protect against drug smuggling.
SOURCE: thairesidents.com
Keep in contact with The Thaiger by following our
Facebook page
.