Monsanto says RoundUp is safe. A Californian jury disagreed with them.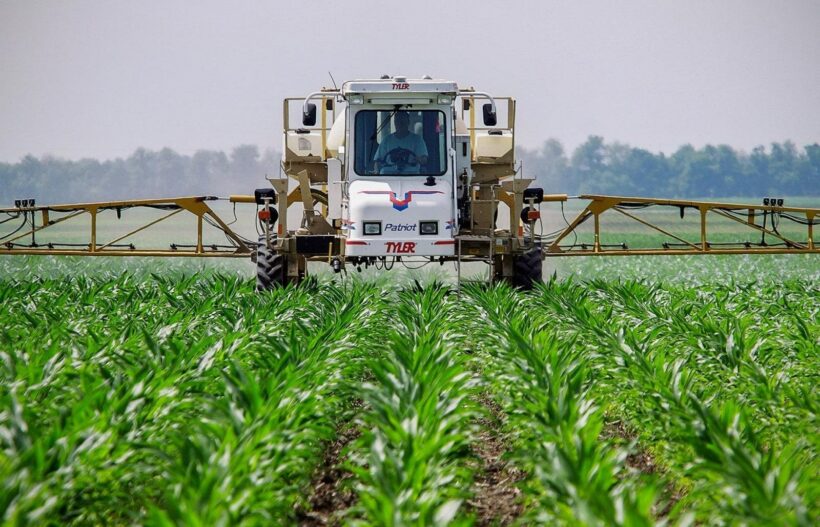 A jury in San Francisco has ruled this week that RoundUp, the world's most popular weedkiller, gave Dewayne Johnson, a former school groundskeeper, terminal cancer.
The court awarded him $39 million dollars and awarded punitive damages of $289 million to agri-chemical company Monsanto.
The man's victories is poised to set a massive precedent for thousands of other cases that similarly claim Monsato's famous herbicide caused the patient to contract non-Hodgkin's lymphoma. The decision comes amongst a deluge of conflicting evidence on both sides of the argument that, despite decades of research, is yet to find conclusive evidence of the chemical's failings, despite tons of anecdotal evidence.
Mr. Johnson's case was the first to go to trial because doctors said he was close to death. In California, a dying plaintiff can be granted expedited trials. 46 year old Johnson said during the trial that used RoundUp 20-30 times a year when working as a gardener for a school in San Fransisco. He said that twice he had accidents when we was 'soaked' with the product, accidents that exceeded the recommended use of the chemical.
But rather than providing closure in the long-running debate, there are another 800 patients waiting for their trials in the US as they prepare to sue Monsanto over the same contention – that 'RoundUp' gave them cancer.
The big question remains, despite this jury ruling, whether RoundUp (glysophate) causes cancer and, if so, whether Monsanto either knew about the potential problems with the chemical or failed to warn consumers about the cancer risk.
In March 2015, the World Health Organisation International Agency for Research on Cancer (IARC) said the key ingredient in Roundup, glyphosate, is "probably carcinogenic to humans." Here's a link to the report.
Monsanto has long maintained that RoundUp does not cause cancer and the IARC report is greatly outnumbered by studies saying glyphosate is safe.
Partridge, Monsanto's vice president of strategy, backed up the weight of evidence on Monsanto's side.
"More than 800 scientific studies, the US EPA, the National Institutes of Health and regulators around the world have concluded that glyphosate is safe for use and does not cause cancer."
"We all have sympathy for Mr. Johnson," Partridge said this week. "It's natural he's looking for answers. Glyphosate is not the answer."
In all cases plaintiff's will be put into a position that they have to prove, beyond reasonable doubt, that the chemical caused their cancers.
Glysophate is a common weed killer used in Thai agriculture. Over past years there has been activists trying to ban it's use. The Thai government has responded, so far, by putting it on a list of dangerous chemicals and is continuing its investigation into the use of the chemical in Thai agriculture.
A successful court case, coming down on the side of a plaintiff claiming the chemical caused his cancer, has brought the issue to a head and will temper many other companies and governments' use of Glysophate in the future.
An article about glysophate from National Geographic HERE.


Are you considering a medical procedure abroad? With Thaiger Medical you can research hospitals and doctors, choose a destination in Thailand or abroad, and book an appointment today.

Read more headlines, reports & breaking news in Thailand. Or catch up on your Thailand news.

New WHO world road death report – Thailand drops to number 8 but still high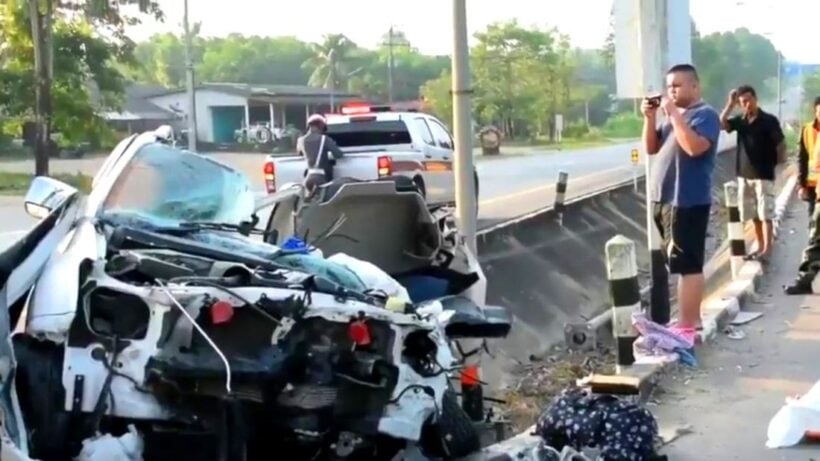 Thailand's roads remain some of the deadliest in the world. But the Kingdom has dropped from its previous number two position to number eight, behind a collection of backwater African states and other undeveloped countries.
A new report by the World Health Organisation shows that the road safety situation in Thailand hasn't improved. The shocking news is outlined in a the WHO report, Global Status Report on Road Safety 2018,
The report indicates the death rate per 100,000 population in Thailand was 32.7. This ranks Thai roads as at least the deadliest in ASEAN and amongst the deadliest in the world.
Only seven other nations fared worse than Thailand, while the countries with the highest road traffic death rate per 100,000 population were Liberia, Saint Lucia, Burundi and Chad.
The report, compiled using data from 2016 from 175 countries, shows that Europe has the safest roads with 9.3 deaths per 100,000 population. The African continent had the worst rates.
The report shows that there is an average of 22,491 people killed on Thai roads every year. South east Asia, where motorcycle-related deaths account for 43 percent of the total road toll, had an average of 20.7 deaths per 100,000 population.
Globally, the report found that the situation regarding road traffic deaths is worsening, with someone killed in a road accident every 24 seconds somewhere in the world.
The WHO road death Hall of Shame…
1. Liberia – 35.9 (per 100,000 people)
2. Saint Lucia – 35.4
Equal 3. Burundi and Zimbabwe – 34.7
Equal 4. Democratic Republic of Congo and Venezuela (Bolivarian Republic of) – 33.7
5. Central African Republic – 33.6
6. Thailand – 32.7
7. Burkina Faso – 30.5
8. Namibia – 30.4
9. Cameroon – 30.1
10. Mozambique – 30.1
Floating clinic opens in Kanchanaburi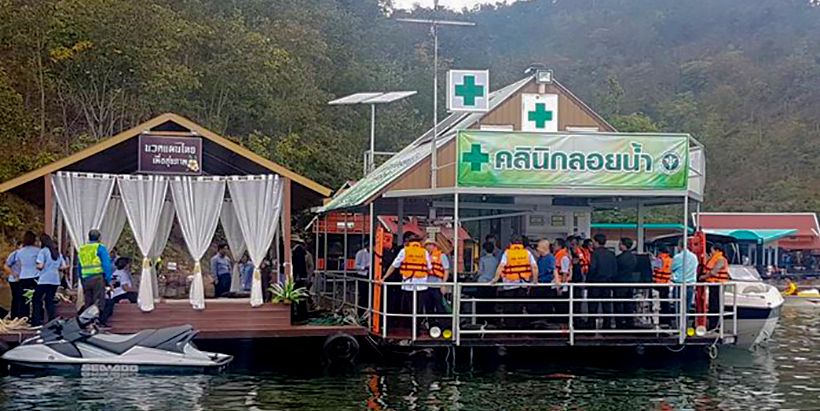 PHOTO: Pattaya Mail
Last week saw residents and visitors to Srinakaring Dam in Sri Sawat district, Kanchanaburi, in Thailand's west, witness the first day of operations of a new floating medical unit.
The Bangkok Post reports that the dam is a huge tourist magnet which attracts 800,000 tourist a year in an area where 140 businesses operate and over 600 towing rafts reside. Due to reports of accidents (sometimes with fatal results) the Public Health Ministry's Health Region 5 came up with the 'floating clinic'.
The clinic boasts a solar cell power system able to function during power outages, as well as modern and efficient communications systems in case of emergencies. The floating clinic is equipped with beds for check-ups, respirators, medical supplies and basic lifesaving equipment.
The project will provide help to tourists and locals in case medical attention is required. Depending on the severity there are referral vessels such as jet skis and speedboats available for quick access to local hospitals, with helicopter landing pads planned for the near future.
SOURCE: The Bangkok Post 
Thaiger Radio News – Monday