Monsanto says RoundUp is safe. A Californian jury disagreed with them.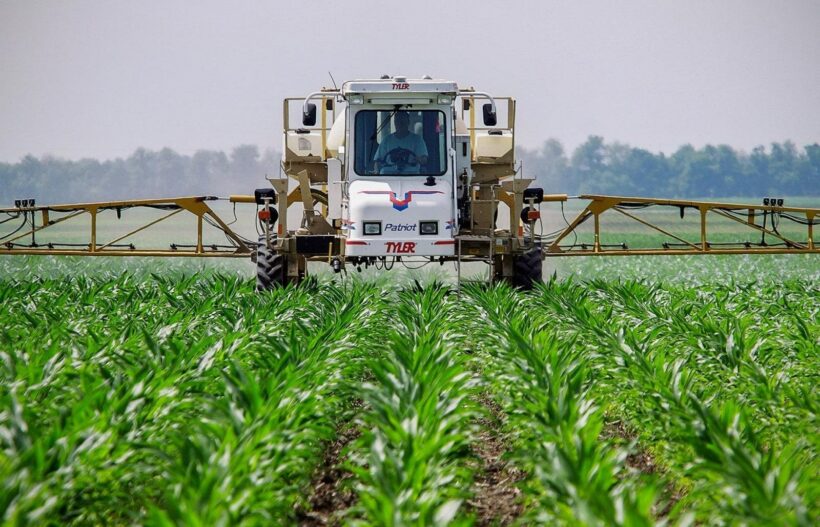 A jury in San Francisco has ruled this week that RoundUp, the world's most popular weedkiller, gave Dewayne Johnson, a former school groundskeeper, terminal cancer.
The court awarded him $39 million dollars and awarded punitive damages of $289 million to agri-chemical company Monsanto.
The man's victories is poised to set a massive precedent for thousands of other cases that similarly claim Monsato's famous herbicide caused the patient to contract non-Hodgkin's lymphoma. The decision comes amongst a deluge of conflicting evidence on both sides of the argument that, despite decades of research, is yet to find conclusive evidence of the chemical's failings, despite tons of anecdotal evidence.
Mr. Johnson's case was the first to go to trial because doctors said he was close to death. In California, a dying plaintiff can be granted expedited trials. 46 year old Johnson said during the trial that used RoundUp 20-30 times a year when working as a gardener for a school in San Fransisco. He said that twice he had accidents when we was 'soaked' with the product, accidents that exceeded the recommended use of the chemical.
But rather than providing closure in the long-running debate, there are another 800 patients waiting for their trials in the US as they prepare to sue Monsanto over the same contention – that 'RoundUp' gave them cancer.
The big question remains, despite this jury ruling, whether RoundUp (glysophate) causes cancer and, if so, whether Monsanto either knew about the potential problems with the chemical or failed to warn consumers about the cancer risk.
In March 2015, the World Health Organisation International Agency for Research on Cancer (IARC) said the key ingredient in Roundup, glyphosate, is "probably carcinogenic to humans." Here's a link to the report.
Monsanto has long maintained that RoundUp does not cause cancer and the IARC report is greatly outnumbered by studies saying glyphosate is safe.
Partridge, Monsanto's vice president of strategy, backed up the weight of evidence on Monsanto's side.
"More than 800 scientific studies, the US EPA, the National Institutes of Health and regulators around the world have concluded that glyphosate is safe for use and does not cause cancer."
"We all have sympathy for Mr. Johnson," Partridge said this week. "It's natural he's looking for answers. Glyphosate is not the answer."
In all cases plaintiff's will be put into a position that they have to prove, beyond reasonable doubt, that the chemical caused their cancers.
Glysophate is a common weed killer used in Thai agriculture. Over past years there has been activists trying to ban it's use. The Thai government has responded, so far, by putting it on a list of dangerous chemicals and is continuing its investigation into the use of the chemical in Thai agriculture.
A successful court case, coming down on the side of a plaintiff claiming the chemical caused his cancer, has brought the issue to a head and will temper many other companies and governments' use of Glysophate in the future.
An article about glysophate from National Geographic HERE.


Are you considering a medical procedure abroad? With Thaiger Medical you can research hospitals and doctors, choose a destination in Thailand or abroad, and book an appointment today.

Read more headlines, reports & breaking news in Thailand. Or catch up on your Thailand news.
Surachate on holiday in the US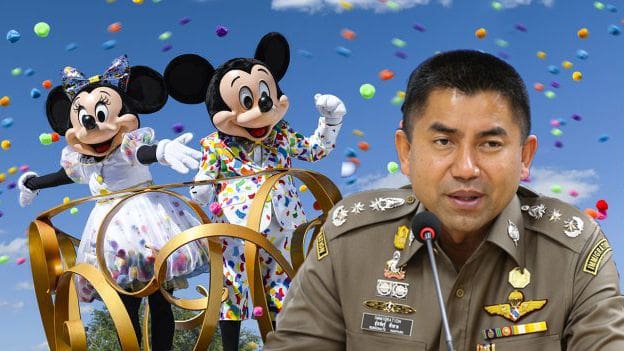 PHOTO: Bangkok Biz News
Former Immigration Chief and high-profile crime-buster, Lt Gen Surachate Hakparn, has been laying low since being dramatically sidelined two weeks ago, being demoted to 'office duties' at the Police HQ in Bangkok.
Now he's on holiday in America.
Thairath says that government spokeswoman Patcharaporn Inthiang revealed that the Lt Gen Surachate had put in a request for a holiday break (given his almost daily appearance on Thailand's media for the past two years, he's probably accrued a lot of holiday time!)
He had put in a request for a holiday in the US and is expected to be back at the end of this month.
He will have to report himself back at the PM's office when he returns. We hope the immigration queues aren't too long when he returns.
HM Queen Sirikit advised to stay in hospital for treatment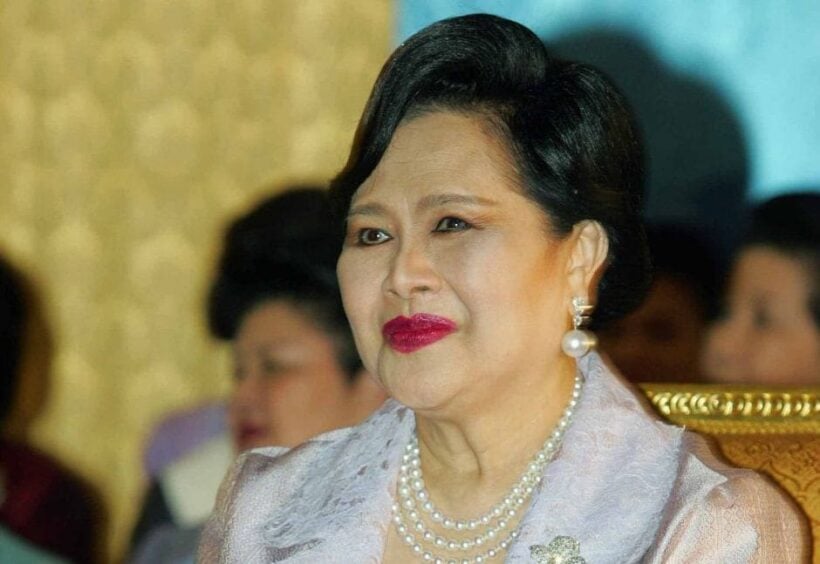 Her Majesty Queen Sirikit has been admitted to Chulalongkorn Hospital in Bangkok suffering cystitis, which is an inflammation of the bladder, according to the Bureau of the Royal Household today.
Queen Sirikit is the 'Queen Mother' of Thailand, the mother of the current King Maha Vajiralongkorn and was married to King Bhumibol Adulyadej.
The Queen's doctors examined her at 6pm on Tuesday and found she had a fever caused by the infection and advised that Her Majesty be admitted to Chulalongkorn hospital for closer examination and medical treatment, said the announcement.
Central Thailand hit by Songkran storms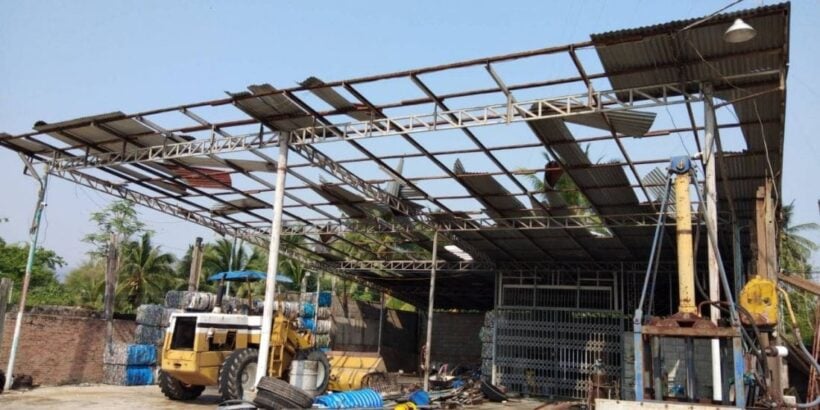 Over 300 houses have been damaged after thunderstorms lashed seven districts of Kamphaeng Phet province, in central west Thailand, at about 8pm last night.
Officials have visited the districts this morning and found 25 damaged houses in six tambon of Muang district. The storms also damaged 162 houses in seven tambon of Phran Kratai district and 92 more damaged in Sai Ngam district. Officials said 17 houses were damaged in Khlong Lan district and 11 in Lan Krabue district, while 10 houses were affected in Pang Sila Thong and Khanu Woralaksaburi districts.
Meanwhile, houses were also damaged when four districts of neighbouring Phitsanulok province were hit by local storms.
Storms pummelled Bang Rakam, Phrom Phiram, Noen Maprang and city districts at about 9.30pm. The storms left behind damaged houses and downed trees and power poles throughout the districts.
Around the city centre of Phitsanulok alone some 30 houses were damaged and four trees uprooted by the strong winds, which also blew away tents selling food for the Songkran festival on the Nan River bank. Officials are yet to assess the damage in other areas.
SOURCE: The Nation