Thailand
HM The King fires palace bedroom staff over "violence and adultery"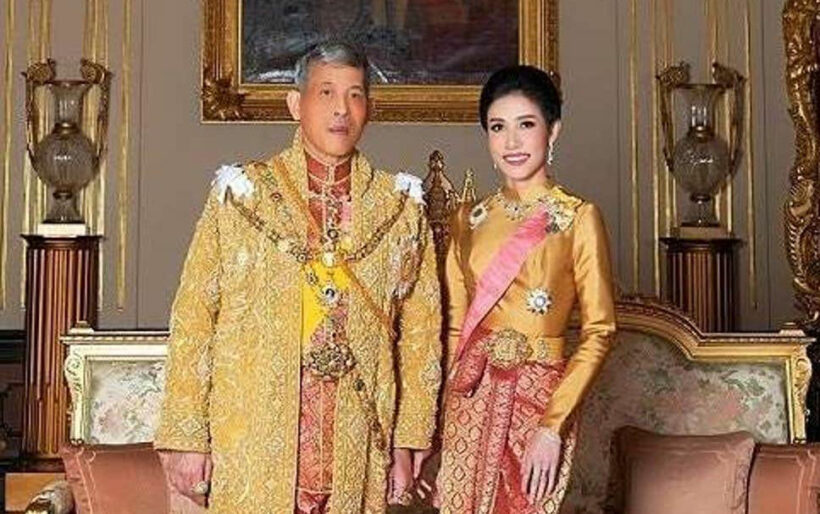 PHOTO: Royal Palace Household
According to an official notice from the Thai Royal Household yesterday, Thailand's King Maha Vajiralongkorn has dismissed two more palace officials for committing "adultery and unspecified violent conduct." There were two other sackings announced in yesterday's statement from the Thai palace.
The action adds four more palace officials to a series of high profile public dismissals that include his own royal consort over recent weeks.
No further details were provided of the alleged transgressions, but the statement claimed the two had been "tasked with overseeing the royal palace bedrooms". Both were stripped of their military ranks of Lieutenant Colonel and other royal decorations.
In another announcement, two military officers were fired for "lacking awareness of being a royal guard officer" and for "not being up to the standard of rank and position."
On October 22, the King stripped his royal consort, Sineenat Wongvajirapakdi (photo above), of her titles, status, and military ranks. HM The King accused her of being "disloyal," only three months after she was anointed as 'Royal Consort'.
The 34 year old had been bestowed the title of Royal Noble Consort on July 28 but the palace released a statement accusing her of "trying to obstruct the King's wife from being crowned queen".
At the time, the notice stated HM The King had anointed Sineenat the title of Royal Noble Consort in the hopes she would change her behaviour and acts, but continued to act "disloyal, ungrateful, and ungracious of His Majesty's kindness".
Then just a few days later the palace announced the dismissal of six palace officials for "severe disciplinary misconduct."
"His Majesty the King's order accused them of severe disciplinary misconduct and exploiting their bureaucratic position for personal gains."