Chinese drivers entering Thailand drops to zero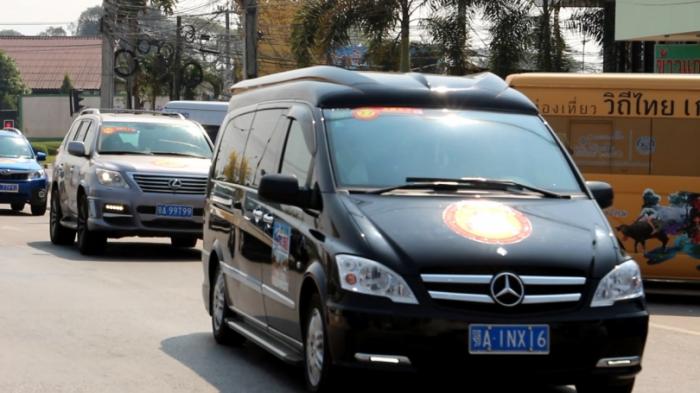 CHIANG MAI: The flow of Chinese tourists entering northern Thailand by road in their own vehicles has dried up completely after the introduction of tough new regulations making it too costly and time consuming for them.
Chiang Rai Chamber of Commerce deputy chief Pakaimass Viara said yesterday that no Chinese tourists have crossed the border at the R3A Highway through Laos in the past month, putting a dent in tourism revenue.
Ms Pakaimass attributed the drop off to new regulations implemented by the Ministry of Transport.
"This is a different story to the situation last year when many Chinese tourists visited our country by car," Pakaimass said.
"Now the tourist industry in Chiang Khong, which relies heavily on Chinese tourists, has already been affected and some businesses have already closed down."
Chiang Rai Tourism Authority of Thailand director Lertchai Wangtrakuldee said Chinese tourists who wanted to travel to Thailand by car must follow the Transport Ministry regulations, which were very complicated and expensive.
Lertchai said Chinese drivers had to undergo a driving test which took an entire day, buy car insurance and they could not drive in other provinces.
"From what I have asked the tourism business owners that arrange road tours from China, I found that tourists still want to travel to Thailand by their own car. However, after the Transport Ministry regulations came into effect, they felt that it is too costly and complicated to travel more than 1,000 kilometres and they can only travel in Chiang Rai," he said.
"We are trying to solve this problem by suggesting the affected tourism business owners send a petition to the relevant agencies asking them to loosen the regulations, and if the tourists are allowed to travel beyond Chiang Rai, the high number of Chinese tourists will resume."
Gratae Pawantree, a Chiang Mai resident, said there were still a lot of Chinese tourists in the province.
"I think it is good to regulate the Chinese drivers on the streets because they are not familiar with our traffic system and caused so many traffic accidents. So I am happy with the regulations to control the tourists who drive from China," Gratae said.
In a related development, Buntha Chailert, chairman of the Chiang Mai Tourism Industry Association, said that anti-Chinese comments online had resulted in fewer Chinese tourists visiting the province.
Buntha said that because a lot of people had complained about the bad behavior of tourists, many Chinese believed they were not welcome.
He wants the authorities to punish people who posted anti-Chinese comments because they are affecting the relationship between the countries.
— The Nation
Keep in contact with The Thaiger by following our Facebook page.
Never miss out on future posts by following The Thaiger.
Surveys show Thailand still one of the top holiday choices post-pandemic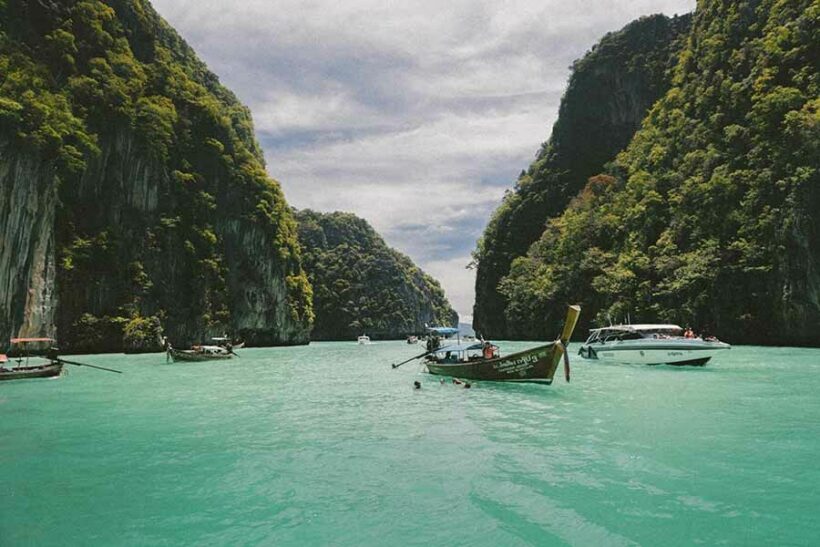 The Stockholm office of the Tourism Authority of Thailand has conducted a survey in which 62% of respondents say they want to spend winter in Thailand provided restrictions are lifted. The top destinations are Phuket, Krabi and Khao Lak, followed by Koh Samui, Koh Pha-ngan, Koh Tao, Bangkok, and Hua Hin.
68% say they would cancel bookings if the 14-day quarantine remains in place. 26% say they would still go ahead, and 13% said they'd be in favour of quarantine being cut to 10 days. 99% of participants say they would be worried about testing positive for Covid-19 after travel plans have been made.
Meanwhile, the TAT's London office has also been busy, carrying out a survey in conjunction with market research firm, YouGov. The idea behind the survey was to get an idea of the future of tourism once the pandemic is over.
4,127 people took part, with 75% of them saying they're prepared to be vaccinated if it's required for travel. 41% are against mandatory quarantine, although 52% would accept a 5-day quarantine. 62% of those planning holidays are over the age of 50 and interested in countries with low infection rates.
According to a Nation Thailand report, Siripakorn Cheawsamoot from the TAT says the findings of the survey indicate that up to 6 million people are interested in travelling to Thailand at some point this year.
Meanwhile, a number of online travel agency platforms in France have also carried out a survey. The poll, conducted by companies such as Go Voy, Opodo, and eDreams, showed that the number of hits to tourism-related websites rose by 15% once the success of Covid-19 vaccines was announced. The top destinations searched for were Dubai at 49%, Marrakesh at 27%, and Bangkok at 25%.
Another travel survey in the Americas found that most holidaymakers have chosen to postpone their trips by 7 months to a year, rather than cancelling completely. Siripakorn says that booking flexibility is a priority for Americans.
"Flexibility to reschedule is the top priority for American tourists, followed by safety. These tourists are looking for safety, no quarantine, flexibility, and no deposit."
Meanwhile, a report issued by Skift Research shows that travel will not recover until 2023 and will not return to pre-pandemic levels until 2025.
SOURCE: Nation Thailand
Keep in contact with The Thaiger by following our Facebook page.
Never miss out on future posts by following The Thaiger.
Long Buddhist holiday to see over 40 percent reduction in domestic tourism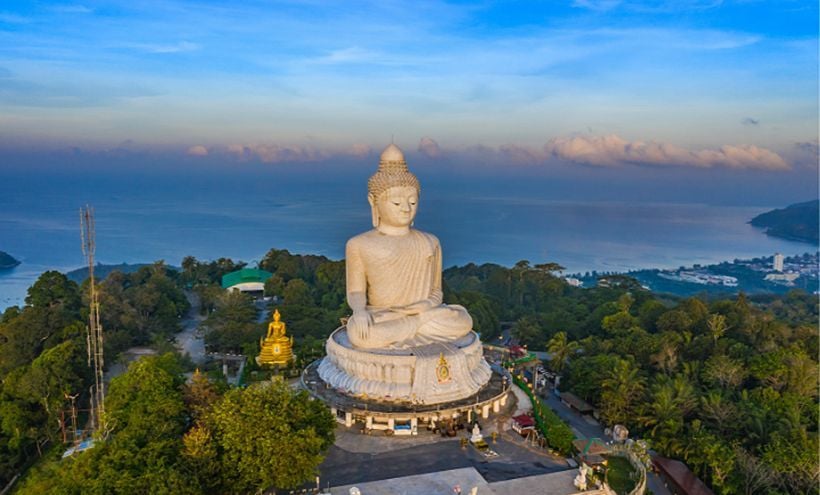 The long Buddhist festival holiday, which starts today, is set to see over a 40% reduction in domestic tourism. The Tourism and Transport Authority of Thailand has made the estimation which tallies around 1.09 million domestic trips, a number that is down 44% from last year's Makha Bucha Day.
The 2nd wave of the Covid pandemicthis year has made potential tourists cautious about spending money, with the holiday forecasted to yield 3.9 billion baht. That number is 38% lower than the same period last year. Hotel occupancy rates are also expected to only be 50% of last year's tally on average.
Other venues that are normally open for tourists on this holiday, such as the ancient Buddha's footprint at Khao Khitchakut in Chanthaburi, have been closed out of fears for Covid spreading through mass gatherings. As one of the country's top 10 religious events, it is indicative of how the 2nd wave has taken a toll on the country's tourism. The event's closing is attributed to the forecasted 74% drop in trips to Thailand's northeastern region, otherwise known as Isaan. And, if there are less tourists, then there is less revenue. The cancellation is expected to decrease expenditures by 68% on average.
Meanwhile, the 2nd wave is also affecting airlines as Thai AirAsia has reported only 9.49 million passengers with an average load factor of 75% for 2020, posting a net loss of 4.76 billion baht with a total revenue of 16.3 billion baht.
Thai VietJet's marketing manager says before the 2nd wave hit late last year, the airline was on the upswing, operating 120 domestic flights per day. Recently, top economic leaders have warned that Thailand's tourism industry will fallout soon if it is not revived. The 60 plus year industry is in dire trouble with slow vaccine rollouts, country travel restrictions, and virus variants all being major factors in Thailand's slow reopening of tourism.
With the vaccine set to be issued to tourism hotspots first, PM Prayut has stated that the government is mulling whether to allow tourists to skip quarantine requirements if they can show that they have received the Covid vaccine.
SOURCE: The Phuket News
Keep in contact with The Thaiger by following our Facebook page.
Never miss out on future posts by following The Thaiger.
Jailed former politicians await outcome of bail hearing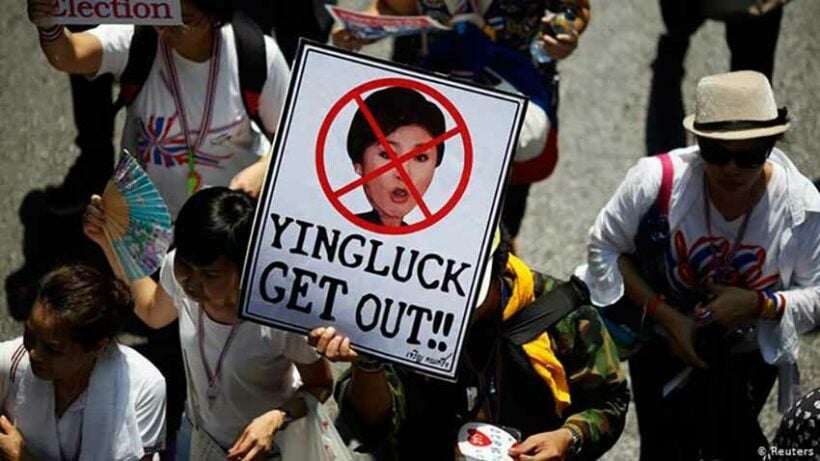 8 former politicians, now behind bars for their role in protests that toppled the Yingluck Shinawatra administration and led to the 2014 military coup, are waiting for the outcome of their bail hearing. The detainees, all former members of the People's Democratic Reform Committee, are Suthep Thaugsuban, Issara Somchai, Chumpol Julsai, the Deputy Transport Minister Thaworn Senneam, Education Minister, Nataphol Teepsuwan, the Digital Economy and Society Minister Buddhipongse Punnakanta, Suwit Thongprasert and Samdin Lertbutr.
Their legal team is being led by Sawat Charoenphon, who says he's hopeful the court will respond favourably to the request. The 8 were jailed earlier this week, alongside 18 others for their part in street protests in 2013 and 2014 which toppled the Yingluck Shinawatra government and ended with the 2014 military coup in which Prayut Chan-o-cha was installed as PM. According to the Bangkok Post, they were found guilty on charges of insurrection, criminal association, illegal assembly, and obstructing others from casting votes.
Sawat says he has visited the 8 former PDRC members, reporting that they were all fine after their first night in Bangkok Remand Prison. They were also visited by Warong Dechgitvigrom from the Thai Pakdee Party, who reported that Suthep was constantly smiling.
Rangsima Rodrasamee, a Democrat MP for the central province of Samut Songkhram, herself a co-defendant but acquitted, says she only managed to speak to Buddhipongse and Suwit during her visit, due to the number of visitors waiting. She says Buddhipongse and Suwit appeared to be in good spirits but tired from a lack of sleep.
SOURCE: Bangkok Post
Keep in contact with The Thaiger by following our Facebook page.
Never miss out on future posts by following The Thaiger.