Burmese migrants released from Thai prison after murder convictions overturned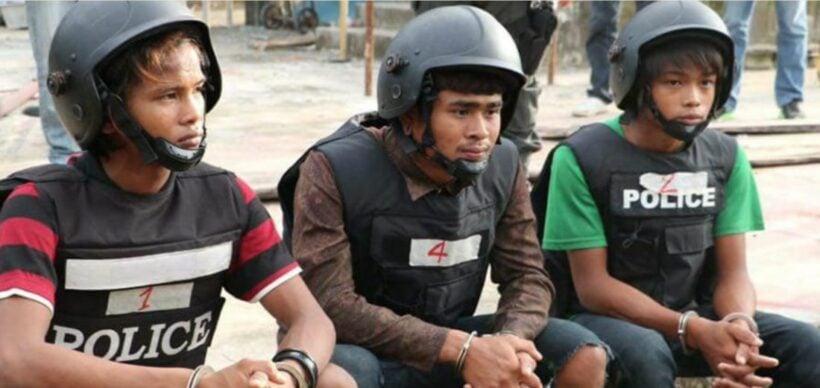 By Nyein Nyein – The Irrawaddy | PHOTO: Facebook/Htoo Chit
Two Burmese migrants, serving six and eight year sentences for the alleged murder of a Thai woman in Ranong, southern Thailand in 2015, have won their appeal in a Thai court. Sein Kadone and Wai Lin, who received eight and six year sentences, respectively, have been in prison for three years and eight months. They were finally released Thursday this week.
On October 28, 2015, four Myanmar citizens – Sein Kadone, Wai Lin, Moe Zin Aung and Kyaw Soe Win – were arrested and charged on five counts for the gruesome murder of Orawee Sampaotong, a 17 year old Thai woman, a month before. The Ranong provincial court handed down guilty verdicts in April 2018.
Moe Zin Aung and Kyaw Soe Win, both minors at the time of sentencing, received sentences of four years and two years, from the Juvenile Court of Ranong, but were released last year.
Since their arrests, observers and family members have claimed the four migrants were forced to confess under torture during interrogation by Thai police. Their families said the men and boys were on fishing boats out at sea for the majority of their time in Thailand, and only ever on land for five or six days a month.
U Min Oo, a migrant rights advocate at the Foundation for Education Development, told The Irrawaddy on Thursday that the two men are currently in the custody of Thai immigration officials in Ranong, and that they'll be officially returned to Myanmar next week.
"As soon as we heard that the appeal had been won, we went to meet Wai Lin and Sein Kadone. Sein Kadone is eager to go back to his home in Myeik, in southern Myanmar."
He said Thai officials had not relayed the court decision to the defense lawyers, who received the news from the two mens' relatives.
"They said they did not expect it. They expressed their gratitude to all the groups and individuals that supported them."
Daw Ni Tut, Sein Kadone's mother, said her son's release was unexpected.
"I met him this morning and I am happy."
Despite being released, the two must remain in the custody of immigration authorities while going through the official return process.
Sein Kadone and Wai Lin are expected to be returned to Myanmar next Tuesday.
The murder in Ranong occurred a year after an infamous case in which two Myanmar migrants were arrested and charged with the rape and murder of two British backpackers on Koh Tao island, in southern Thailand, in September 2014. The two were convicted and sentenced to death in December 2015. They are still in prison appealing their convictions.
SOURCE: The Irrawaddy
Keep in contact with Thaiger by following our Facebook page.
Never miss out on future posts by following Thaiger.
UN special envoy in Thailand to meet Foreign Minister about Myanmar crisis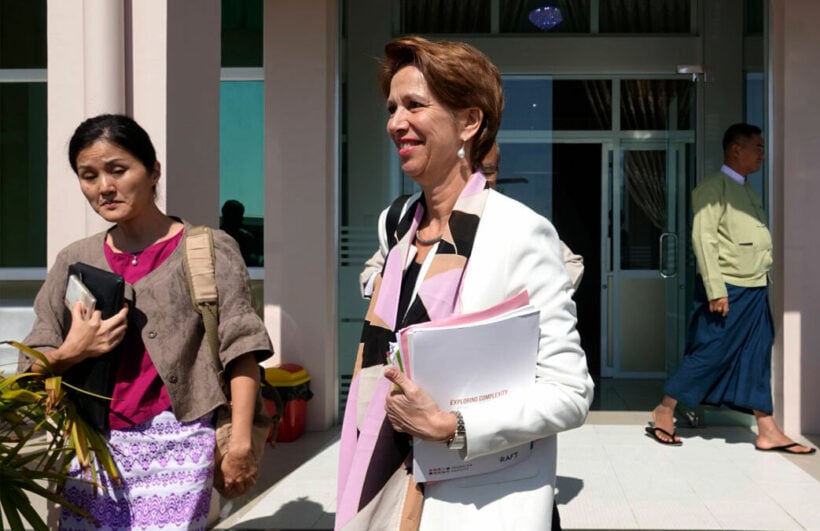 The UN's special envoy on Myanmar is meeting with Thai Foreign Minister Don Pramudwinai in ongoing diplomatic efforts to find a peaceful solution for the humanitarian crisis in Myanmar.
But Thai officials have put her quarantine ahead of the needs of the Burmese people with Christine Schraner Burgener, who arrived in Bangkok yesterday, having to spend 7 days in ASQ before meeting in person with FM Don. The special envoy received 2 doses of Covid vaccine before her departure to Thailand.
She is visiting Thailand as part of a quick (well, not so quick with the imposed 7 day delay) diplomatic tour around ASEAN nations to "explore possible solutions" to the continuing carnage in Myanmar brought about by the Tatmadaw following a military coup on February 1. Nearly 600 civilians have been killed by gangs of soldiers under orders to crackdown on protesters who insist on a return of the civilian Aung San Suu Kyi government.
In the November general election in Myanmar, the military backed parties only gained 17% of the total vote. Military chiefs say that there was "voting irregularities" despite Myanmar's independent election commission claiming the vote was "free and fair".
Christine Schraner Burgener, a former Swiss ambassador to Thailand, has served as the special envoy on Myanmar for 3 years. Her specific mandate from the UN is to "support the reform, reconciliation and democratisation processes in Myanmar, as well as to address violence in Rakhine State and Rohingya displaced persons".
Thailand's government whilst calling for a peaceful resolution has held back from more forceful language over the violence in the neighbouring country. The government has also come under fire from NGOs stationed on the border, monitoring the flow of refugees crossing from Myanmar, who claim the government has been doing little to help and, in some cases, just turning the refugees back and refusing them entry.
According to Thai PBS World, Thailand's Foreign Ministry says that Thailand is "deeply concerned".
"We are committed to cooperating and engaging constructively with the international community, including through the UN and ASEAN, in order to find a peaceful solution for Myanmar and its people. We hope that this visit to the region by the Special Envoy can contribute towards possible solutions."
AFP quoted UN spokesman Stephane Dujarric as saying that the junta in Myanmar has not yet given Burgener a "green light" to visit the country..
With the backing of the UN Security Council, Christine Schraner Burgener says she wants to visit detained civilian leaders, mostly from the NLD ruling party (before February 1, including the Myanmar President Wint Myint and Aung San Suu Kyi.
SOURCES: Thai PBS World | AFP
Keep in contact with Thaiger by following our Facebook page.
Never miss out on future posts by following Thaiger.
Burmese refugees are being aided, PM Prayut assures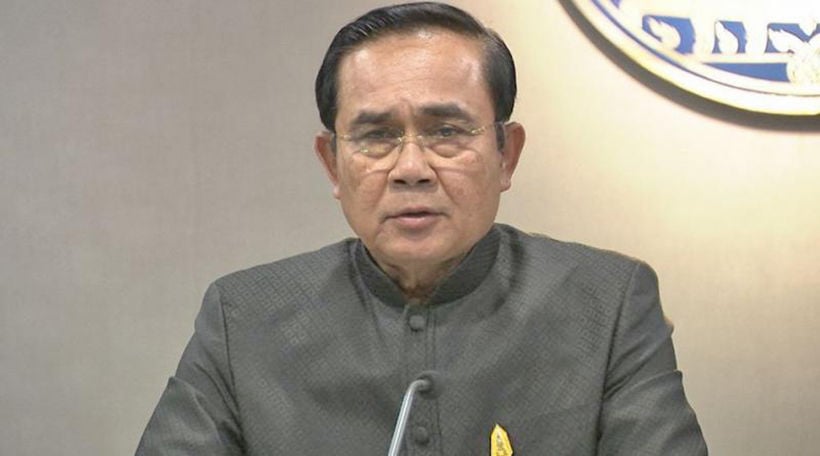 Burmese refugees along the Thai-Myanmar border are being provided with humanitarian assistance according to a statement by PM Prayut Chan-o-cha yesterday. PM Prayut spoke about the growing crisis at Government House Wednesday after a cabinet meeting. He said that the two countries, since they are neighbouring, need to be in agreement and work together and Thailand can't take sharp independent action. He believes the problem must be addressed diplomatically.
The remarks come in defence of growing concern that the Thai government is not doing enough to help Burmese refugees affected by the military crackdown. PM Prayut pointed out that there's already a government body in place designed to address and handle issues along the border, called the Thai-Myanmar Township Border Committee.
"It doesn't mean we don't care when speaking in terms of humanitarian affairs because it is about human lives. The government has suggested guidelines to solve [the crisis] via the Ministry of Foreign Affairs and ASEAN which will have a meeting shortly. We must solve the problem systematically. Because our two countries are next to each other, we can't take decisions by ourselves. As for violence, we disagree [with it]."
The Immigration Bureau Chief estimates there are about 2,000 Burmese refugees currently in the Mae Hong Son province. Several Burmese refugees have even been treated within Thailand after being injured fighting inside the Myanmar border.
The issue is exacerbated by a dual crisis with the crackdown on protests following the Burmese coup and the expanding outbreak of Covid-19 transmission. Government officials are calling for cooperation along the border and in both countries to try to resolve the refugee crisis as well as contain Covid-19 outbreaks, which are currently on the rise again.
Six more checkpoints have been reopened in the meantime along the Thai-Burmese border since March. 46 of the 97 border openings are currently open with checkpoints in operation..
SOURCE: Bangkok Post
Keep in contact with Thaiger by following our Facebook page.
Never miss out on future posts by following Thaiger.
London's anti-coup Burmese Ambassador locked from embassy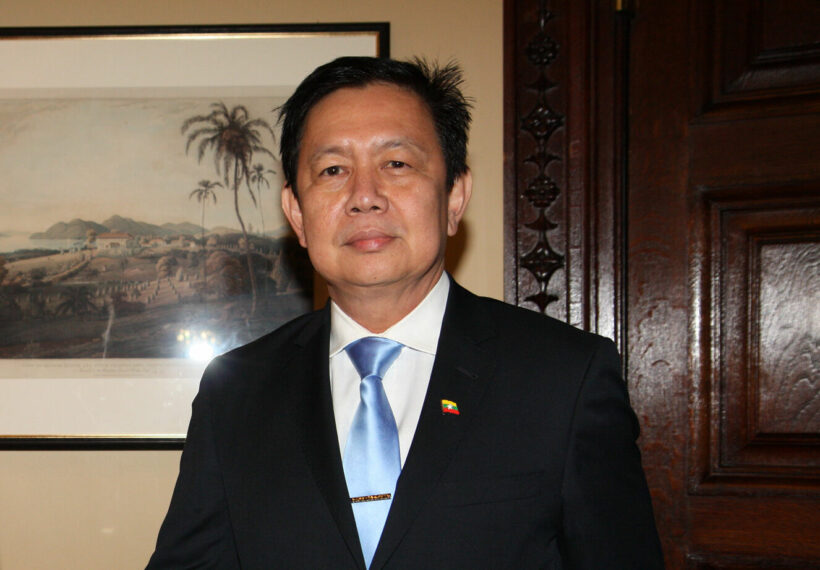 In London, the Myanmar Ambassador has been tossed from his own embassy, locked out because of his stance against the military junta in his country. The lockout occurred as a result of Kyaw Zwar Minn's breaking ranks with the Burmese military leadership and calling for the release of Aung San Suu Kyi, the civilian leader who was jailed when the military coup overran the country. Military leaders inside the London embassy are believed to be responsible for locking Ambassador Kyaw out of the embassy. The Burmese Ambassador had previously drawn praise by British foreign minister Dominic Raab for his courage in standing against the military coup, calling for the release of Suu Kyi and the elected President Win Myint and standing for pro-democracy causes. The United Kingdom have sanctioned the Burmese military and some of its business interests in response to the military coup and the crackdown on pro-democracy protesters, calling for a return of democratic rule to the conflicted country.
Speaking outside the embassy where police were waiting and guarding watchfully, Kyaw spoke with protesters saying he'd been locked out of his own building and that he was waiting to go back inside. He says he has been in touch with Britain's foreign ministry about the situation, but no action or formal statements have been made yet. He referred to it as a coup in the middle of London, referring to the fact that his building was now occupied by military leaders inside. It is believed that deputy ambassador Chit Win has taken control of the embassy with a military attaché and locked the building to their own diplomat.
The British foreign office has not commented yet on the incident, but the police did release a statement saying they're aware of the protest going on regarding the Burmese Ambassador and that police are present and watching but have not made any arrests or taken any action at this time.
SOURCE: Thai PBS World
Keep in contact with Thaiger by following our Facebook page.
Never miss out on future posts by following Thaiger.