Broken promises – Mong Thongdee still waits, nine years later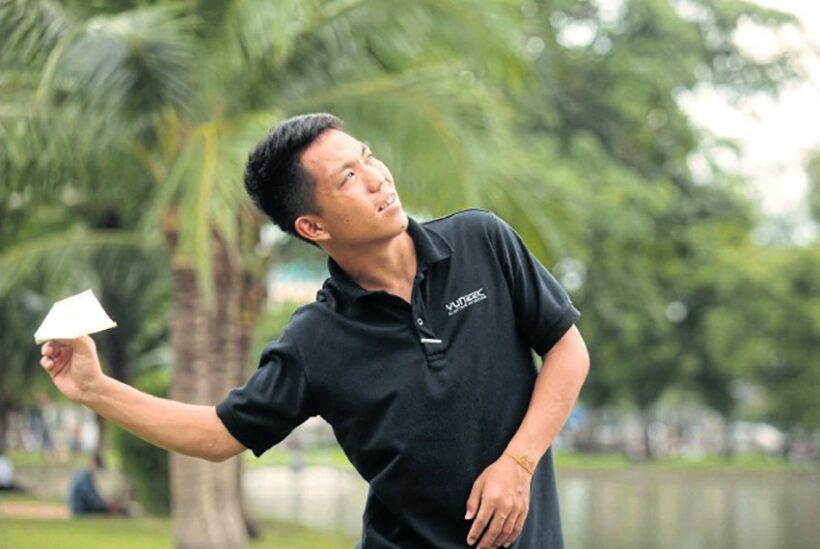 by Thai PBS
It was nine years ago when this young stateless boy was the media poster boy for a week with his story and dreams to represent his country in an international paper plane contest. In the wake of the granting of citizenship for four of the Mu Pa team, Mong Thongdee's story didn't end the same way and deserves our attention.
Mong Thongdee was born to a family of Myanmar migrant workers in Chiang Mai. He won Thai people's hearts with his superb paper plane skills back in 2009.  Mong Thongdee became Thailand's champion at the age of 12 before going on to capture the third place at a paper plane contest in Chiba prefecture in Japan the same year.
But he had a dream beyond the trophies – Thai citizenship.
The story of Mong Thongdee reported in The Telegraph HERE.
Thai PBS reports that Mong was showered with praise and promises upon his triumphant return to Thailand.  Politicians and bureaucrats lined up to ensure him that it was just a matter of time before he would get what he wanted.
It was the closest that Mong believed he got to realizing his dream.   But as the governments came and went, Mong was quickly forgotten. And nine years on, from a little 12-year-old boy, Mong is now a grown-up adult and yet he is still waiting for the promise to be fulfilled.
Mong Thongdee's story even has its own Wikipedia entry HERE.
In an interview with the Thai PBS recently, Mong recalled the attention and publicity he got upon his return from Japan in 2009 and how many of the "phuyai"  came forth to promise Thai citizenship for him.  Mong admitted that he was complacent and didn't try to pursue the case himself, believing that all those "phuyai" would take care of it.
Under the Thai law, people classified as being stateless – mostly illegal immigrants and members of the various ethnic groups and their off-springs – are entitled to Thai citizenship if they can prove that they have done good deeds for the Thai society.  Mong is just one of tens of thousands of people who were born in Thailand and classified as stateless. Without Thai citizenship they cannot travel freely, not entitled to health care service from the state, and are often denied education opportunities.
Disillusioned, Mong, with the encouragement of his teachers, decided to move ahead on his own to get what he believes he deserves. Mong said he sought letters of certification to prove his contributions to the country from Thai PBS, the Ministry of Science and Technology and the Department of National Parks, Wildlife and Plant Conservation. Mong said he has been helping train forest rangers on how to operate drones.
Thai PBS has issued a letter to certify that Mong has assisted with its training course in drone photography and in using drones to take aerial pictures for its drone competition programme. He is still waiting for certifications from the other two state agencies.
The stateless young man is currently training students of Ban Huay Sai school in Muang district of Chiang Mai on how to fold paper planes and how to fly them properly in preparation for the national paper plane competition at Impact Muang Thong Thani on August 28.
The interest in Mong has been revived by the recent "Wild Boars" soccer team rescue operation.  Three of the young footballers and their coach faced the same plight as Mong but were eventually granted Thai citizenship last week.
Mong congratulated the Wild Boars footballers and noted that his case is more complicated. Mong was born in Thailand to parents who are migrant workers from Myanmar while the Wild Boars boys and their coach were children of ethnic hilltribe people living in Thailand.
As Mong's hope was rekindled, good news finally came last week when was informed by the Local Administration Department that he was to receive his Thai citizenship soon.  He was told that his case is now in the hands of the Interior Ministry which is awaiting a reference letter from the Ministry of Science and Technology confirming his contribution that has brought fame to the country.
After nine years of empty promises, Mong can only hope that this is not going to be another disappointment.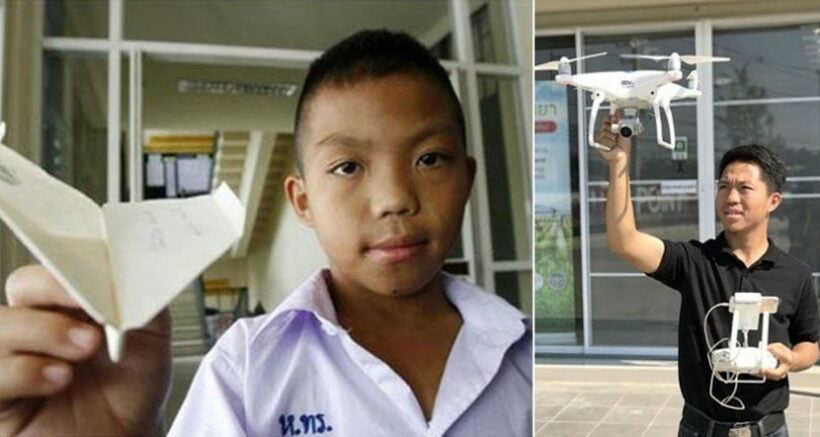 STORY: Thai PBS, The Nation


Read more headlines, reports & breaking news in Thailand. Or catch up on your Thailand news.
Top 10 ways to save water at home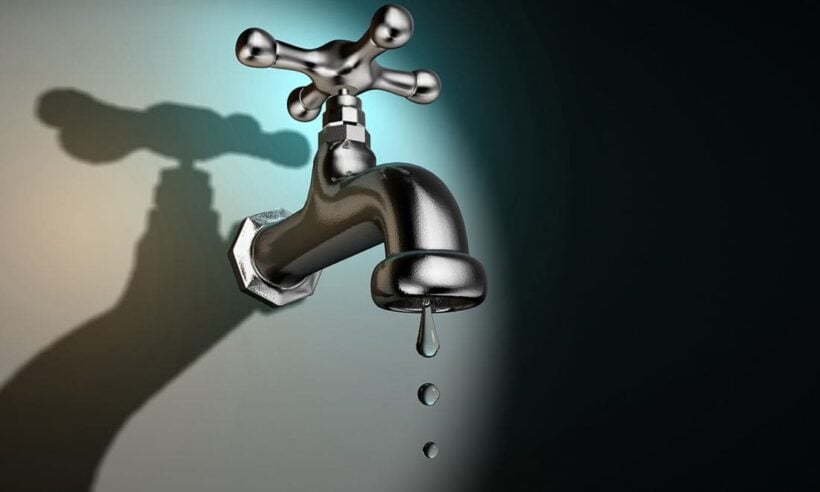 Hot weather and Thailand's boom-or-bust water issues (floods in wet season and water shortages in the hot season) are a part of our life. And it's predicted that there will be hotter hot seasons and wetter wet-seasons in the future. Even if we're not sure what the future brings we should all be conscious of our water usage, be more self-sufficient and empower ourselves to do something positive to protect Thailand's precious water reserves.
Here are a few ideas that may help you become more water-wise…
• Shower with a bucket. Don't let all that water pour down the drain and stick a bucket next to you whilst you shower. The plants will be grateful for an extra drink on hot days and save you using the hose sometimes. Whilst you're at it, cut your 5 minute shower down to three minutes. Really, you can sing somewhere else! And, really, do we absolutely have to have four showers a day? No. A fresh spray of the deodorant and a fresh shirt will be perfectly OK during water shortages. For couples, well, shower together!
• Leave the water running whilst brushing your teeth? Try turning it off until you want to rinse out your mouth. All that useable water flowing down the basic drain whilst you're brushing isn't making your teeth any whiter! Same when you're washing your hands or washing your hair. Turn off the tap whilst you're doing all the scrubbing. These little habits could end up saving tens of litres every time you do these common tasks.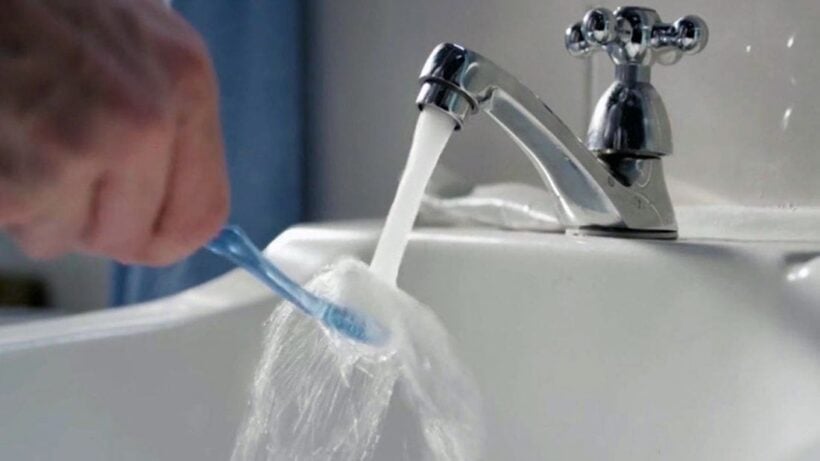 • Boiling pasta? Rice? Eggs? Once the left-over water has cooled use it to water your indoor or outdoor plants. Just make sure the water has cooled first!
• Washing the car at a car wash is more efficient than doing it yourself at home. Car wash businesses recycle a lot of their water. Even better, drive around with a dirty car now and then – it's not hurting you or the car and will save water by delaying your car wash.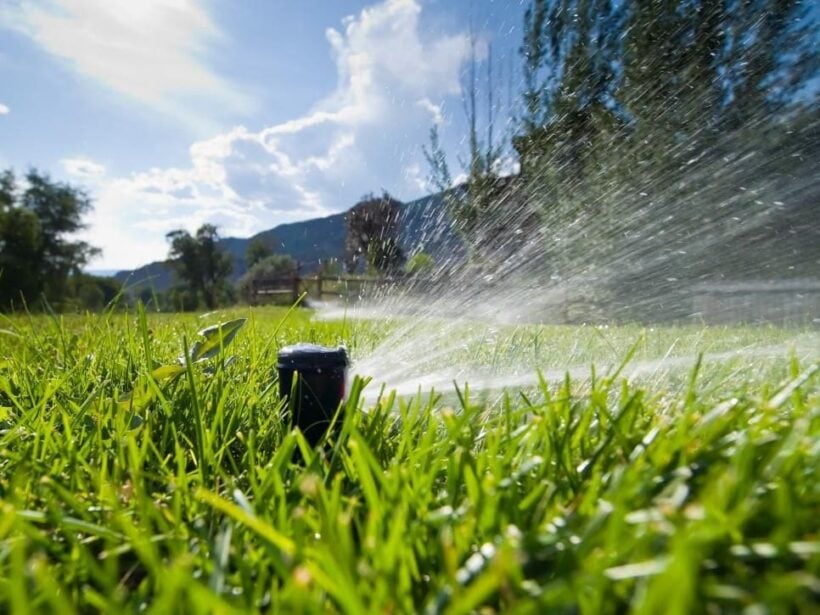 • Lawns use lots of water and daily watering during the hot season can soak up hundreds of litres of valuable. Letting your lawn go brown, be assured it will come back in the wet season. And long-term, landscape accordingly with water wise ground covers, succulents, and other plants that thrive in drought conditions. Lawns may be a luxury we can't afford in these water-conscious times.
• Only run the dishwasher when it's full. Even better wash the dishes by hand. Dishwashing machines are notable water wasters. Grab you partner or a friend and have a chat or a laugh for the five minutes it will take you to wash the dishes by hand. You could save up to 50-100 litres of water! And fill up the sink once and do all the washing together without leaving the water running all the time.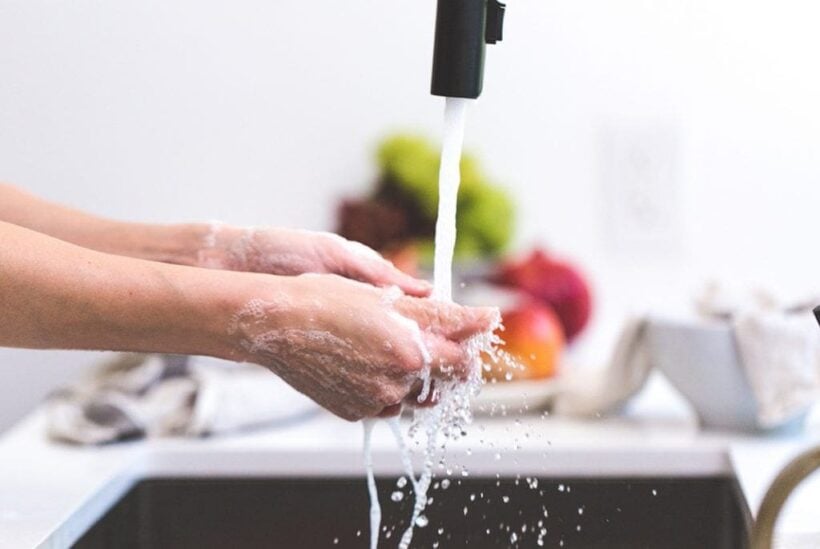 • Whilst it hasn't been a worry in the past, our useable potable water supplies around Thailand are becoming an issue that won't be fixed immediately. Consider installing a simple rain catchment system. They can be cheap or expensive and should be considered if you're building a new house as an integral part of the design. Your roof is an amazing water-catcher. Use it.
• Flush the toilet less often and with less water. Most modern toilets have a half-flush option and there are other tricks to reducing the re-fill in your toilet's cistern – putting a brick into your cistern is one way (gently!).
• Water the plants early in the morning. You'll need less water, since cooler morning temperatures mean less evaporation. It's not a great idea to water in the evenings, since this can promote mould growth in the humid Thai weather and hot evenings. And you really don't need to water the driveway. It's not growing. No one is going to walk past your house and compliment you on your sparkling clean drive-way.
• The dog WILL survive without being washed every day, or week. Indeed our dogs used to survive perfectly well without being washed at all. If the family pooch does need a wash try and use some of the water you saved from the bucket in the shower and be careful not to leave the hose on whilst rubbing in the shampoo. As for the cat, it is genetically programmed to clean itself better than you could ever hope to. Leave the cat alone – it DOES NOT need to be washed.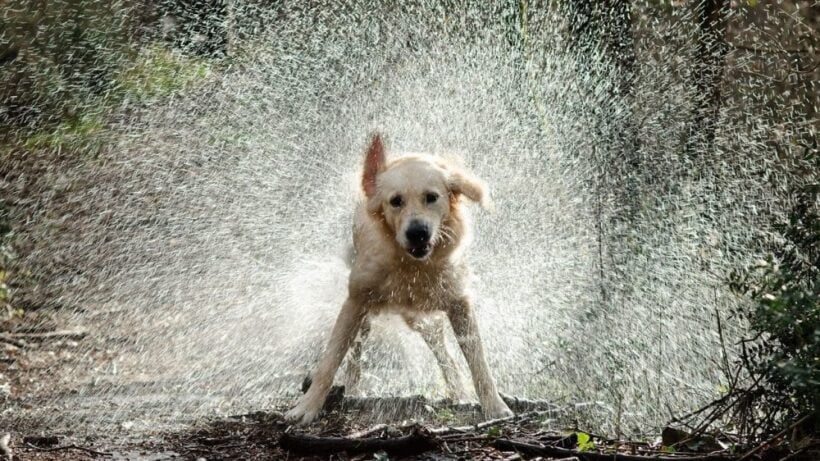 World Bank downgrades Thailand's 2019 GDP growth to 3.8%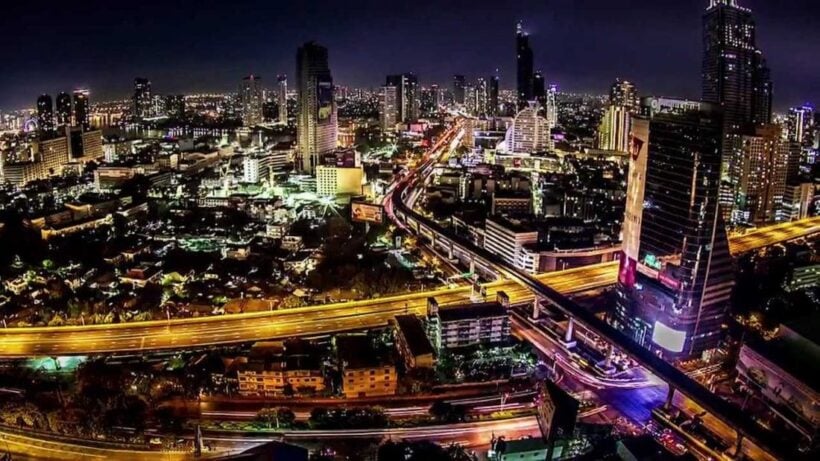 The World Bank is downgrading Thailand's growth projections to 3.8% from 3.9% for 2019. This compares to last year's 4.1% GDP. The Bank says that export growth has shrunk to 5.7% from last year's 5.9%.
The World Bank's senior economist for Thailand, Mr. Kiatpong Ariyapratya, says that the Word Bank also projects that Thailand's growth rate for next year would remain at 3.8%. He was citing the East Asia and Pacific Update report,
"Thailand's export growth projection for this year was adjusted down because of a global economic slowdown as a result of the simmering trade war between the US and China. Growth in tourist arrivals to Thailand this year is also projected to drop slightly."
Thai PBS reports that, although Thailand's growth projection is lower than the average 4%-5% rate for the rest of ASEAN, Mr. Kiatpong said that Thailand's economic growth trend was improving compared to the situation 2-3 years ago, especially investment in the government and private sectors and the private sector's consumption is picking up, constituting the main engines of economic expansion, expected to grow 4.6% and 4.3% respectively.
He warned that investments by the government sector for the year 2021, as well as government procurement projects and private sector investments, might be affected if formation of the new government is further delayed.
Thailand is 'least miserable' country in the world again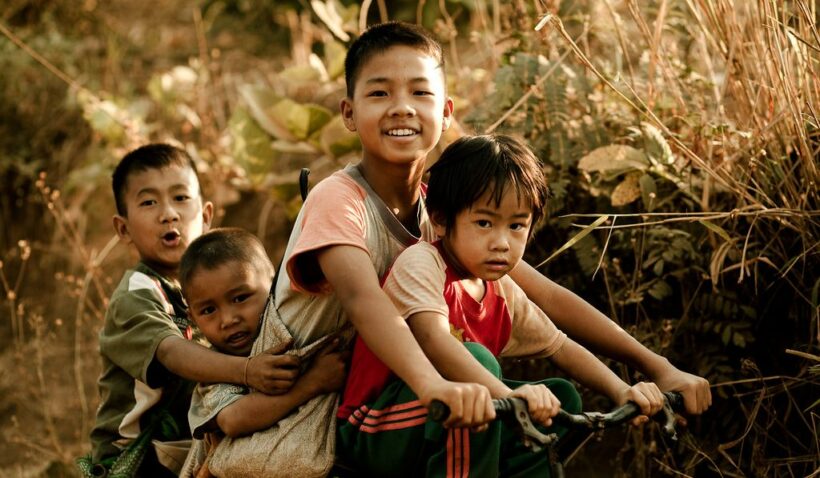 Thai PM Prayut Chan-o-cha says he's delighted over Thailand's rating as the "least miserable" economy in the latest Bloomberg Misery Index. The annual Misery Index is calculated as the sum of a country's inflation and unemployment rates.  The index compares the average of economists' forecasts for each country.
The US moved six places to 13th least miserable and the UK improved four spots to 16th least.
Thailand scored 2.1 in the 2019 Index, which was the same score it received last year, making it the "least miserable" country out of 62 economies as rated by Bloomberg. Switzerland improved to second least miserable. Venezuela was rated the "most miserable economy" with inflation projected at about six million percent this year.
But Bloomberg says that Thailand is often rated least miserable due, in large part, to its rather unorthodox way of counting employment as well as their low fertility rate and aging population.
The Bank of Thailand lists Thailand's unemployment rate at 0.9 percent and inflation at 1.1 for last year.