Broken promises – Mong Thongdee still waits, nine years later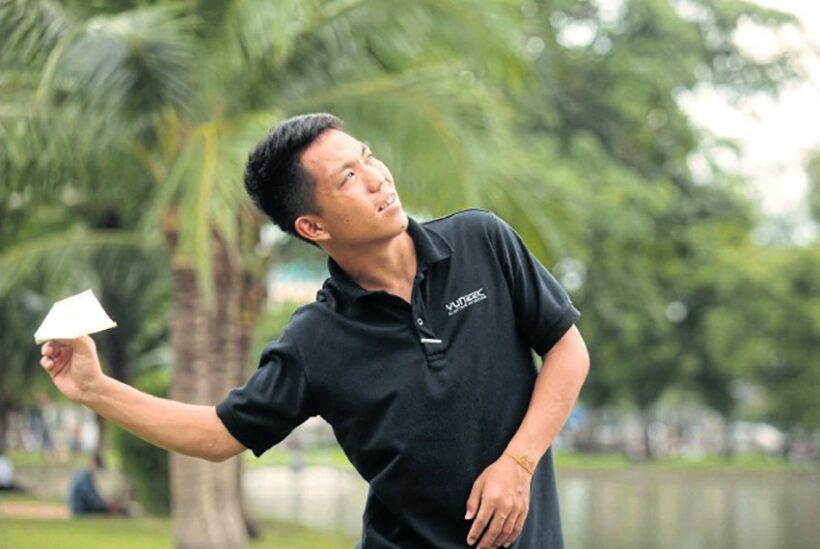 by Thai PBS
It was nine years ago when this young stateless boy was the media poster boy for a week with his story and dreams to represent his country in an international paper plane contest. In the wake of the granting of citizenship for four of the Mu Pa team, Mong Thongdee's story didn't end the same way and deserves our attention.
Mong Thongdee was born to a family of Myanmar migrant workers in Chiang Mai. He won Thai people's hearts with his superb paper plane skills back in 2009. Mong Thongdee became Thailand's champion at the age of 12 before going on to capture the third place at a paper plane contest in Chiba prefecture in Japan the same year.
But he had a dream beyond the trophies – Thai citizenship.
The story of Mong Thongdee reported in The Telegraph HERE.
Thai PBS reports that Mong was showered with praise and promises upon his triumphant return to Thailand. Politicians and bureaucrats lined up to ensure him that it was just a matter of time before he would get what he wanted.
It was the closest that Mong believed he got to realizing his dream. But as the governments came and went, Mong was quickly forgotten. And nine years on, from a little 12-year-old boy, Mong is now a grown-up adult and yet he is still waiting for the promise to be fulfilled.
Mong Thongdee's story even has its own Wikipedia entry HERE.
In an interview with the Thai PBS recently, Mong recalled the attention and publicity he got upon his return from Japan in 2009 and how many of the "phuyai" came forth to promise Thai citizenship for him. Mong admitted that he was complacent and didn't try to pursue the case himself, believing that all those "phuyai" would take care of it.
Under the Thai law, people classified as being stateless – mostly illegal immigrants and members of the various ethnic groups and their off-springs – are entitled to Thai citizenship if they can prove that they have done good deeds for the Thai society. Mong is just one of tens of thousands of people who were born in Thailand and classified as stateless. Without Thai citizenship they cannot travel freely, not entitled to health care service from the state, and are often denied education opportunities.
Disillusioned, Mong, with the encouragement of his teachers, decided to move ahead on his own to get what he believes he deserves. Mong said he sought letters of certification to prove his contributions to the country from Thai PBS, the Ministry of Science and Technology and the Department of National Parks, Wildlife and Plant Conservation. Mong said he has been helping train forest rangers on how to operate drones.
Thai PBS has issued a letter to certify that Mong has assisted with its training course in drone photography and in using drones to take aerial pictures for its drone competition programme. He is still waiting for certifications from the other two state agencies.
The stateless young man is currently training students of Ban Huay Sai school in Muang district of Chiang Mai on how to fold paper planes and how to fly them properly in preparation for the national paper plane competition at Impact Muang Thong Thani on August 28.
The interest in Mong has been revived by the recent "Wild Boars" soccer team rescue operation. Three of the young footballers and their coach faced the same plight as Mong but were eventually granted Thai citizenship last week.
Mong congratulated the Wild Boars footballers and noted that his case is more complicated. Mong was born in Thailand to parents who are migrant workers from Myanmar while the Wild Boars boys and their coach were children of ethnic hilltribe people living in Thailand.
As Mong's hope was rekindled, good news finally came last week when was informed by the Local Administration Department that he was to receive his Thai citizenship soon. He was told that his case is now in the hands of the Interior Ministry which is awaiting a reference letter from the Ministry of Science and Technology confirming his contribution that has brought fame to the country.
After nine years of empty promises, Mong can only hope that this is not going to be another disappointment.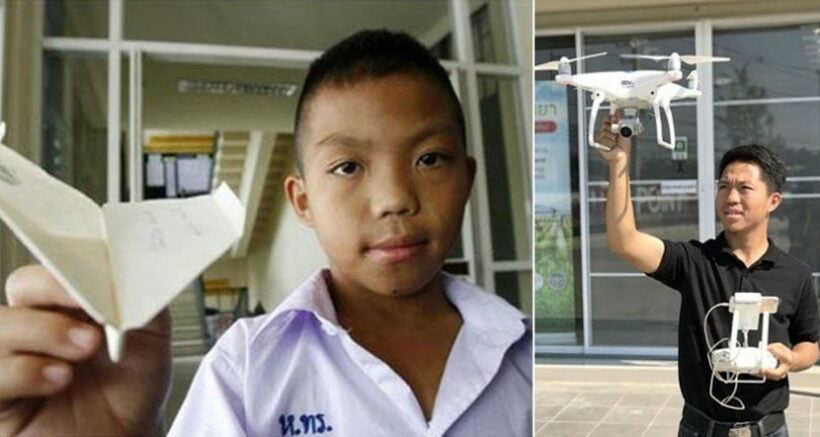 STORY: Thai PBS, The Nation
Keep in contact with The Thaiger by following our
Facebook page
.
Singha grabs a 90% stake in Thailand's Santa Fe restaurant chain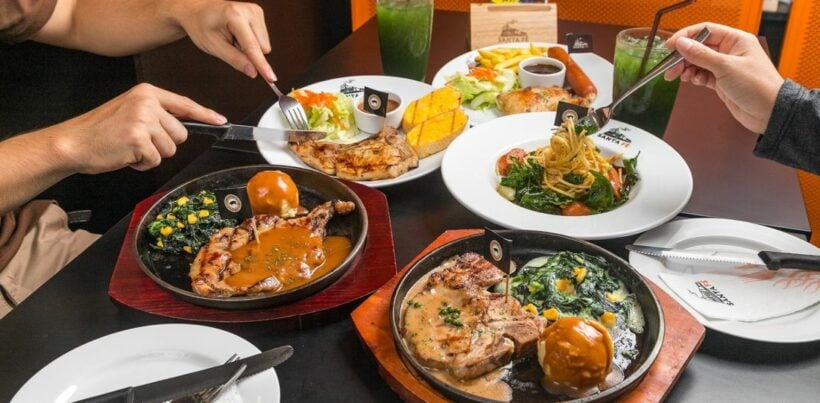 (…or is that a 90% 'steak'?)
PHOTOS: Wongnai
DealStreetAsia, an investor news site reporting on Asian business, confirms that Singha Corporation has purchased a majority stake in the Thai restaurant chain, Santa Fe. It's understood that Singha purchased the shares held by Lakeshore Capital for approximately US$50 million or 1.53 billion baht, giving it a 90% stake in the chain seen in most Thai shopping centres.
The Nation reports that Singha will now oversee over 110 restaurants across Thailand in one of the country's biggest food industry deals of the year. The company first turned its attention to the food industry two years ago, launching Food Factors Company under the Boon Rawd Brewery group.
WongnaiFood Factors aims to make 5 billion baht over 3 years under the stewardship of Piti Bhirombhakdi. The company has an ambitious long-term target of 10 billion baht a year, along with plans to be listed on the stock exchange.
The Santa Fe chain was established in 2003 by Surachai Charn-Anudet's KT Restaurant Company, with the aim of becoming a major competitor to Sizzler, the American chain brought to Thailand by Minor Food.
SOURCE: The Nation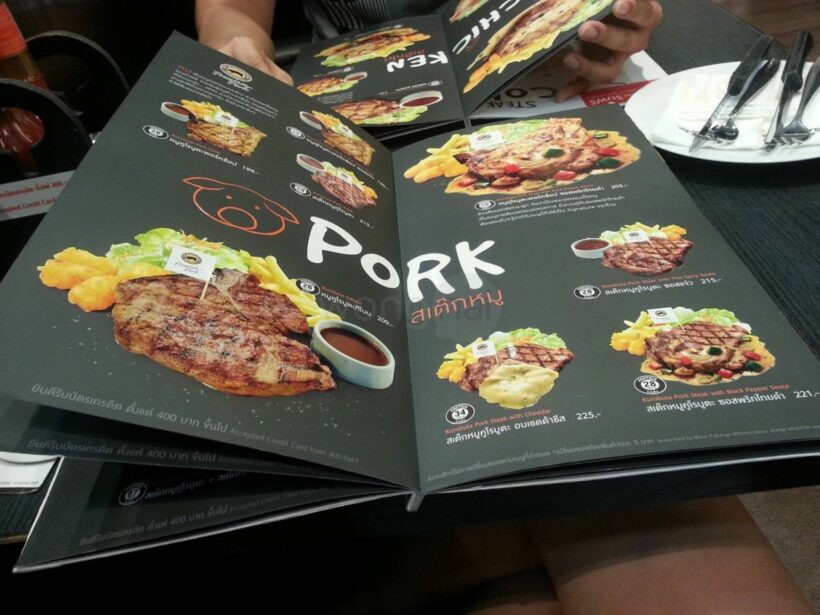 Keep in contact with The Thaiger by following our
Facebook page
.
TAT says 'all go' for tourism discount campaign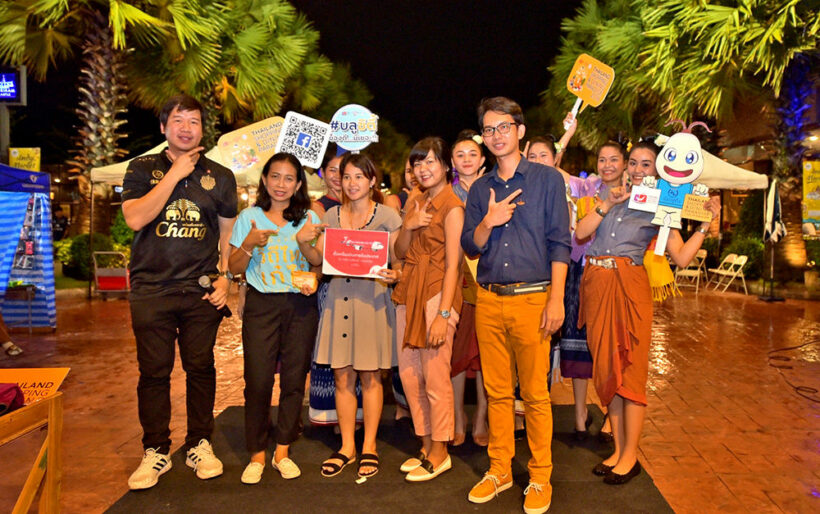 PHOTO: Thailand Shopping and Dining Paradise
The Tourism Authority of Thailand's governor says that the TAT will introduce two domestic tourism promotional measures – a 100 baht nationwide tourism campaign, and "shocking-price weekday" discounts.
The 100 baht campaign will offer some 40,000 products and services at only 100 baht each. Registration is required and will be open on November 11-12 and December 11-12, 2019, for up to 10,000 people each day on the the TAT website, starting at midnight each day.
The weekday discount campaign, valid Mondays to Thursdays will run from November 1 until December 3, offering up to 70% discounts on selected tourism products. The TAT will open an online store offering the same discounts. Eligible purchases made with the government's wallet app will also receive a 15% VAT rebate.
The TAT says they are now ensuring the readiness of the system to accommodate registrations, after issues found during the previous 'Chim Shop Chai' campaign for Thais in a recent successful economic stimulus package from the government. In that campaign the government handed out 1000 baht gift to Thais with the stipulation it had to be spent in another province. 12 million Thais registered for the program.
The governor says he is confident these measures will provide an ongoing economic boost following the success of the Chim Shop Chai campaign, spiking revenue 10-20% during the campaign.
SOURCE: National News Bureau of Thailand
Keep in contact with The Thaiger by following our
Facebook page
.
Thailand road toll: 554 dead this month, 11,462 this year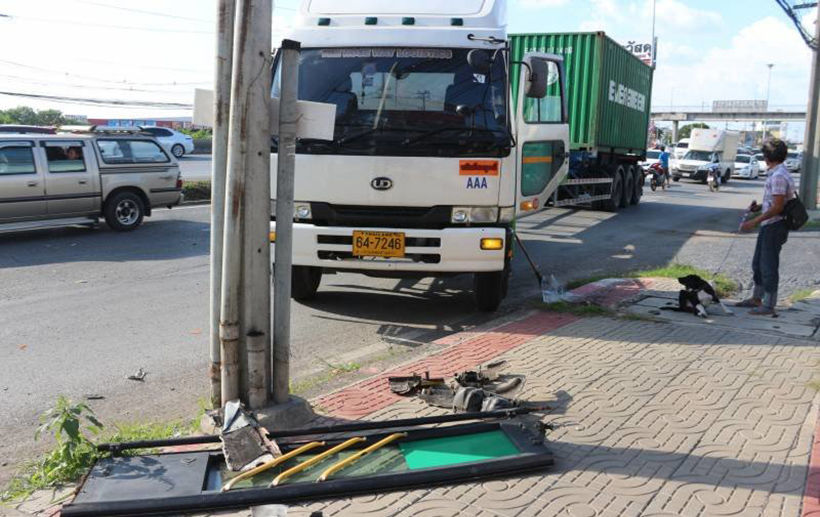 PHOTO: U-Turn crash in Bangkok – Daily News
Daily news reports fatalities at the scene of accidents yesterday claimed the lives of 21 people. Yesterday was a busy day on Thailand's roads at the end of a long weekend.
They say the numbers reported are only those that die at the scene. In reality, when hospital deaths and all regions report their stats, the figures end up much higher.
So far this October 554 have died at the scene of accidents resulting in a yearly total nationwide of 11,462. Thailand is recognised by the World Health Organisation as the fifth highest road toll in the world, per capita.
Figures are reported daily by Daily News who highlight the need to be vigilant at U-turns in their story about this air-conditioned bus (above)on Route 29 that collided with the back of a container truck.
Seven passengers on the bus were injured in the accident on Pahonyothin Road near the Kesri 5 housing estate in Klong 1, Klong Luang district north of Bangkok. The truck driver was trying to execute a U-turn at the time.
SOURCE: Daily News | ThaiVisa
Keep in contact with The Thaiger by following our
Facebook page
.