British family told to raise 4,000 pounds to repatriate father of five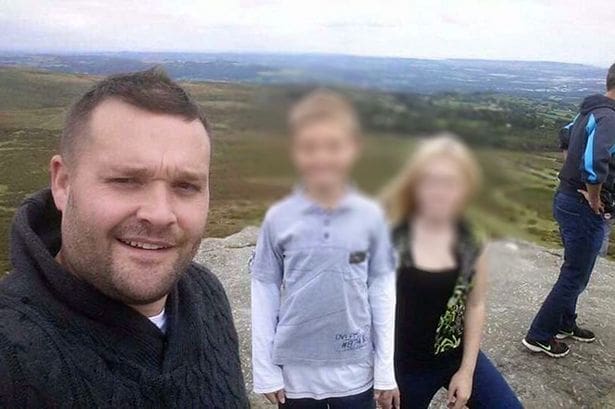 by Abbie Bray – Devon News
The family of an British father, who tragically took his own life whilst holidaying in Thailand, are trying to raise money to repatriate the body of Kevin Rowlands.
The 36 year old father of five had had a history of mental health according to his family. According to Thai police, he took his own life on Monday while on "a fishing holiday in Thailand with friends".
Kevin's sister, Lisa Rowlands, says the whole family are "still in complete shock," but have been given only four days to raise the funds to repatriate his body back to the UK.
"I still can't believe that this has happened, it was completely unexpected."
"Thailand officials told us on Tuesday (October 23) that we need to raise £4,000 (170,000 Thai baht) to fly his body back to the UK, otherwise they will cremate him in Thailand. We will never get to say goodbye to him."
"Kevin has five children, his eldest is 16 and his youngest his just seven months old, they need to be able to say goodbye to their dad. He deserves a proper send off," according to the devolve.com website.
"He was always such a happy and bubbly person and to look at him he was always smiling, you would never have known there was anything wrong. Everyone loved him, he was such a joker and would always take life with a pinch of salt."
After hiding his bipolar diagnosis for 15 years, he had recently spoken out in the hope no one else will endure what he had been going through.
"It was only last year that he moved to London to get a fresh start and we thought that he was in a much better place. But it's just one of those things, when you're looking from the outside you never know what's going on in the inside.
You can read the entire article from Devon News HERE.
If you or anyone you know is in emotional distress, please contact the Samaritans of Thailand 24-hour hotline: 02 713 6791 (English), 02 713 6793 (Thai) or the Thai Mental Health Hotline at 1323 (Thai).
Keep in contact with The Thaiger by following our
Facebook page
.
Thai government to consider bringing forward plastics ban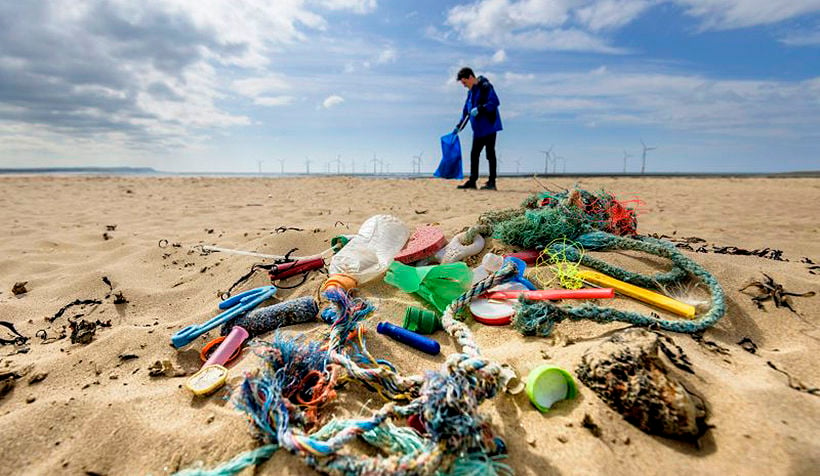 That's a ban on of single-use plastic bags, styrofoam (polystyrene) boxes, plastic straws and single-use plastic cups
In a surprise announcement, the Thai Ministry of Natural Resources and Environment says they're considering bringing forward, by 1-2 years, a complete ban on the use of the key plastic polluters.
Varawut Silpa-archa, the Natural Resources and Environment Minister, says the department's proposal, approved by Cabinet in April this year, to phase out the four types of plastic products by the year 2022, was too slow and should be brought forward.
Mr. Parkpoom Witharntirawat, a leader of an environment network, says that plastic waste is now having a widespread and profound impact on the environment and the situation will get worse if Thailand waits until 2022 to introduce the ban.
"We should move faster toward a plastic free society in Thailand. Every modern shop, shopping mall or other activity must stop using and distributing so much plastic."
Minister Varawut says that the government is cooperating with the private sector to try to reduce the amount of trash, including plastic waste, being washed into seas around Thailand by installing netting in the estuaries of several rivers to trap the trash.
"This does nothing to address the root of the problem, but it's a short-term measure which can help mitigate the problem of plastic waste getting into the oceans."
Keep in contact with The Thaiger by following our
Facebook page
.
Arrival projections for Thai tourism downgraded for 2019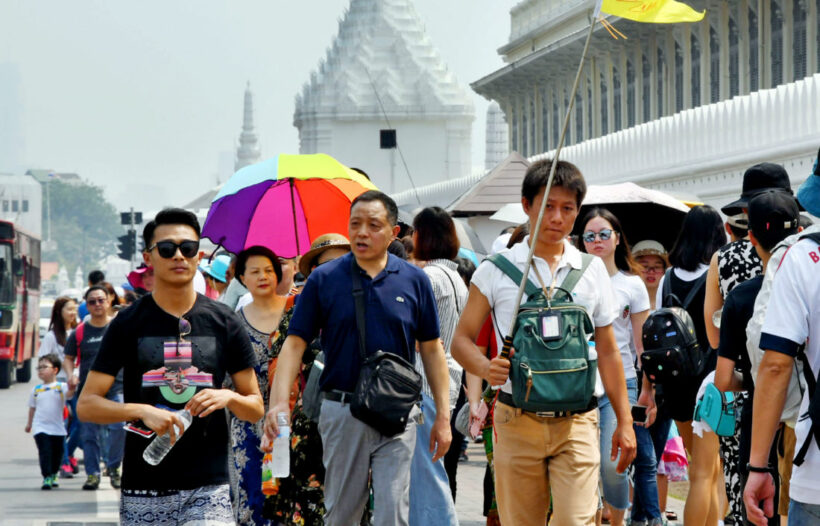 Thailand's Tourism and Sports Minister Phiphat Ratchakitprakarn has downgraded the forecast for foreign arrivals this year to a range of 39-39.8 million. This is down from the upbeat projections at the start of the year that 40.2 million tourists would arrive in the Land of Smiles.
Thai tourism for the first half of 2019 grew only 1.4%, less than expected, prompting the new Minister to admit that the target of over 40 million would not be met.
Although some netizens have characterised the slight reduction in tourist arrivals, especially in some of the traditional 'hot spots', and specifically in the months of April and May, to a 'collapse' or major reversal of fortune for Thai tourism, the numbers still show an upward trajectory for the year.
The Thailand Tourism Intelligence Centre says 23.1 million foreign tourists visited the Kingdom between January and the end of August this year, up nearly 2% compared to the same period last year. The big mover is Indian tourists, up 24% year on year.
The minister, whose proposal to provide incentive to Chinese and Indian tourists with visa-free entry, says he will continue to chat about about the "security issues" raised with related state agencies.
His proposal, rebuffed last week by foreign minister Don Pramudwinai and deputy PM Prawit Wongsuwan, was rejected at last Tuesday's Cabinet meeting. But the Cabinet did extend the current 2,000 baht visa-on-arrival fee waiver to the end of April next year.
Apart from India and China, the following countries are also on the list of visa-on-arrival fee waivers – Bulgaria, Bhutan, Cyprus, Ethiopia, Fiji, Georgia, Kazakhstan, Malta, Mexico, Nauru, Papua New Guinea, Romania, Russia, Saudi Arabia, Taiwan, Uzbekistan and Vanuatu.
Keep in contact with The Thaiger by following our
Facebook page
.
Bars and clubs in Thailand open until 4.00am? Not everyone is in favour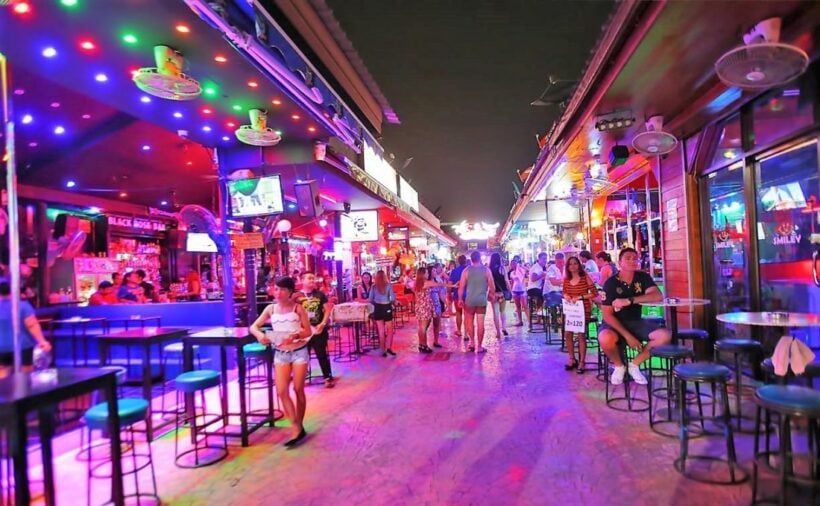 PHOTO: Hotels.com
Some academics oppose the Tourism and Sports Minister's idea to allow entertainment venues to remain open until 4.00am.
Udomsak Saengow of the Centre for Alcohol Studies is one of those suggesting that more research is needed before such a move.
"Civic groups have worked hard to limit access to alcohol and they succeeded in lobbying for shortening the closing times from 4am to 2am. When opening times are extended, drinking hours are also extended. The more people drink, the less they can control themselves."
But Tourism and Sports Minister Phiphat Ratchakitprakarn argues that extended opening hours would boost the economy and the Tourism Authority of Thailand (TAT) agrees.
TAT governor Yuthasak Supasorn says extending opening times would increase spending, particularly when some foreign visitors find that a closing time of 2.00am is too early. He also stresses that the new opening hours would not apply everywhere.
"The 4am closing time would be restricted to destinations which mainly cater to foreign visitors."
But coordinator of Alcohol Watch Network, Chuwit Chantaros, disagrees that the move would help the economy, arguing that it may lead to an increase in injuries or deaths among drunk tourists. Such an increase would only end up costing businesses.
"We have research findings showing that we lose 2 baht for every one baht we gain because of property losses as well as deaths and injuries which cause further material losses. If the operating hours are extended, more losses are anticipated."
But Weerawich Kruasombat, head of the Patong entertainment business operators' union, is in favour of the move.
"For years, we have been pushing for extended closing times in the Patong and Bang La areas. These districts currently generate 20-30 million baht in income per night and the extra two hours will boost income by 30%-40%."
The debate rages on, with interested parties in the relevant tourist areas planning to meet with the TAT to discuss the matter further.
SOURCE: Bangkok Post
Keep in contact with The Thaiger by following our
Facebook page
.