'Big Joke' is the 'real deal' according to Thai Rath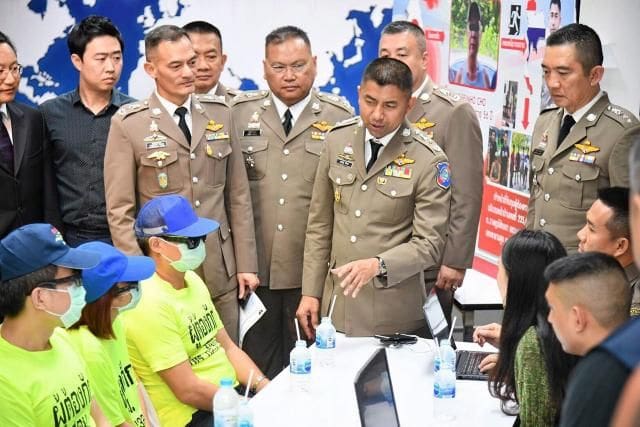 PHOTOS: Thai Rath
Thai Rath have published a feature on the closest person Thailand has to Batman (aka Maj-Gen Surachate Hakparn) or "Big Joke" as he's affectionately know to the Thai media. He's taken the role of Thailand's poster-boy crime fighter.
He's also recently been promoted to the top job at Thai Immigration.
The article says that Big Joke is the 'real deal' and his appointment will mean greater security for the country and better services to the wider public. They say that will include tourists and expatriates in Thailand.
Two weeks ago Maj-Gen Surachate Hakparn replaced the former Immigration Chief, Suthipong Wongpin, who took a sidewards step to become the head of the metropolitan police in Bangkok, a year before his retirement.
Surachate attracted the attention of the Thai government while working as deputy commander of the Thai Tourist Police.
His "One World One Team" vision emphasises teamwork and cooperation, not just within Thailand but internationally, according to the Thai Rath article.
Many have criticised "Big Joke" for being nothing more than a poster boy and 'lackey' of the elite but the Thai media is say this is 'shallow thinking'. Surachate's supporters point to his 'modern methods' in crime solving and dedication to stop corruption (which we note also appear to involve a lot of photos and media conferences parading the baddies in public).
"He is seen as new style of policeman the like of which Thailand has rarely if ever seen before", reports Thai Rath.
Many illegal foreigners posing as tourists have already been rounded up, sent home and black-listed creating a fear of further crackdowns. But Surachate says he's determined to root out illegals and criminals and protect the multi-billion dollar tourism industry.
"Ultimately bona fide tourists and expats will reap the benefit through greater security and improved service from immigration".
Deputy PM Prawit Wongsuwan its also calling for heightened security with an 'international focus'.
Surachate believes in giving greater satisfaction to foreigners in Thailand as well as committing to coordination within Thai police departments and foreign agencies.
Critics say that many of those arrested are relatively small fry and that "No Tip" signs that have gone up at immigration entry points are merely paying lip service to the issue. But Thai Rath seem convinced that 'Big Joke' is the real deal and will make a true difference.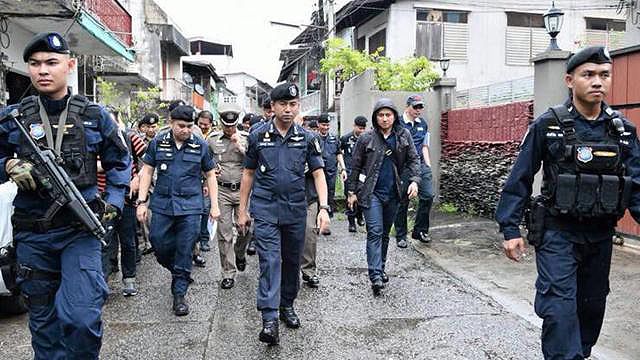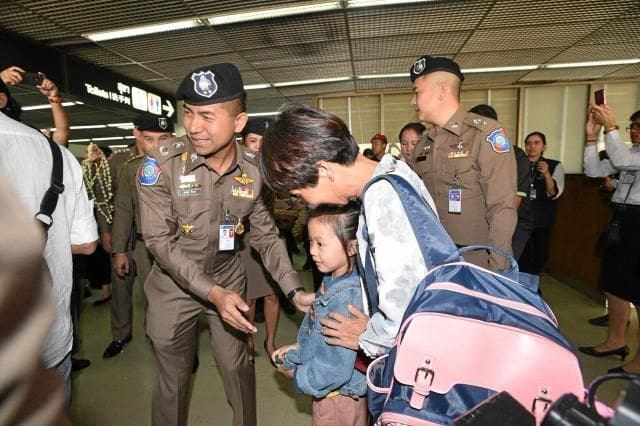 SOURCE: Thai Rath


Have something to say? Scroll down to leave a comment, or visit our Thaiger Thailand Q&A Forum to discuss people, events, to-do and more with the local community.

Read more headlines, reports & breaking news in Thailand.

Enterprising young Cambodian impresses with multi-lingual skills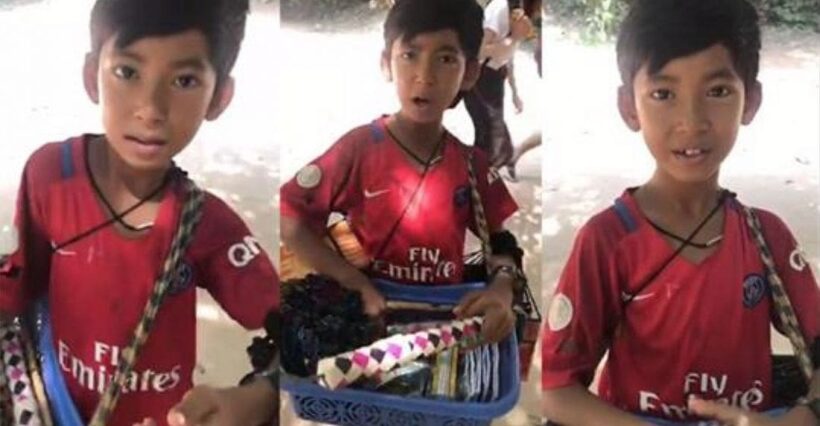 Young vendors become very resourceful at extracting money from tourists. All in the quest of making an honest living and bringing some money to their families. This young boy seems to have knowledge of at least seven languages, obviously representing the most popular languages spoken by the tourists he speaks to during his daily rounds.
Netizens are impressed by his talents but some are saying that the boy has to develop this skill in order to survive. A translation follows some of the many languages he is able to use in his daily work. Let's hope he gets the opportunity to use his skills in a prosperous career in the future.
We'll take five of whatever you're selling!
Making ends meet – washing cars for 5,000 baht a day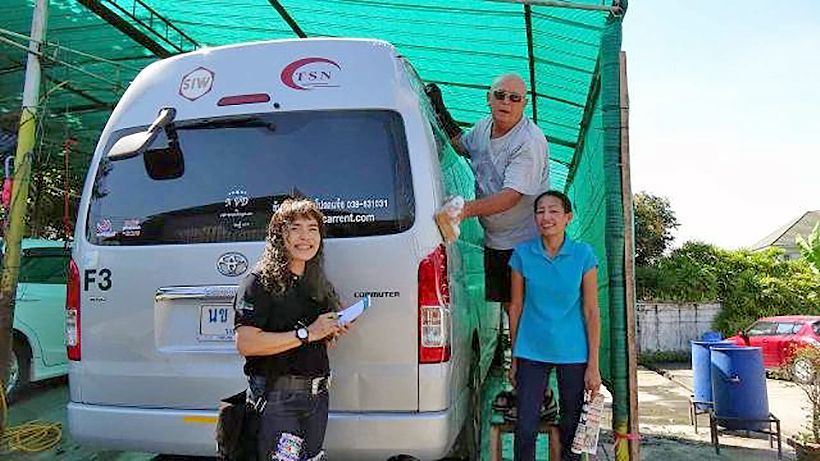 A 70 year old Aussie expat has rolled up his sleeves and ended up with a prosperous little local business in Rayong. An Australian pensioner is washing cars in Rayong to make ends meet.
And he's reported to Ban Muang reported that he and his wife are earning a decent income. Thai customers have been heaping praise on 70 year old William Pearl for his car cleaning business.
William started the "Ran O" car-care business with his wife Srinuan Sukcharoen. The shop is in the city district of Rayong on Rat-u-thit Road.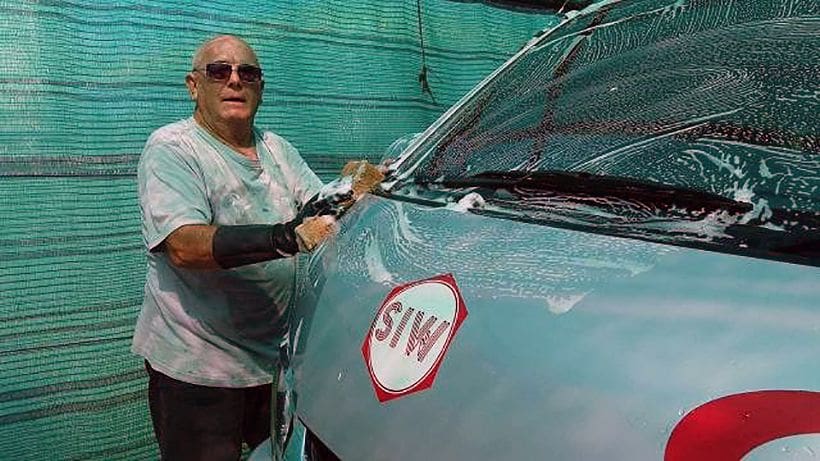 Ban Muang reports that he has been helping out with the cleaning of cars since the start of the year.
"It was much better to be out doing something useful and the shop was making 5,000 baht to 6,000 baht a day cleaning an average of 20 cars."
His wife gives the cars a wipe while Mr Pearl gets out the hose and shampoo.
"I'm not tired – I love it" he said.
Kids from the local schools are employed in their free time for 300 baht a day, he added.
SOURCE: Ban Muang
Leicester City players arrive in Bangkok for Vichai's funeral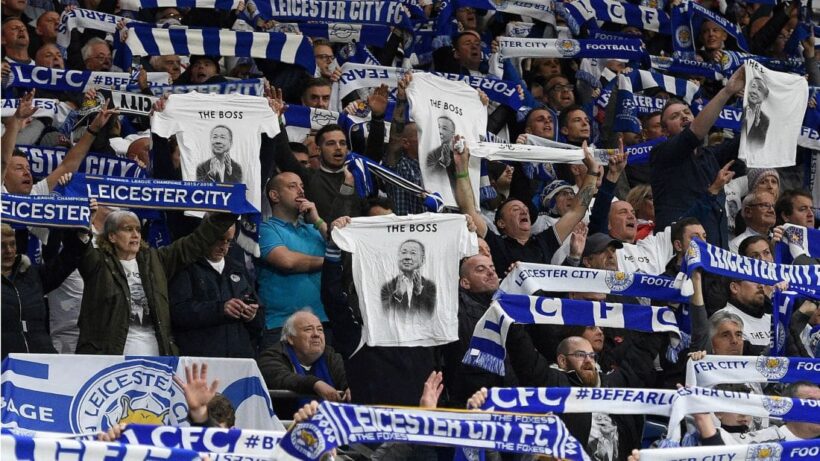 PHOTO: Goal.com
Leicester City football club players and fans have paid emotional tributes to Vichai Srivaddhanaprabha, who died in a helicopter crash last week, ahead of last night's Premier League match against Cardiff City.
Meanwhile, Leicester City players and officials have arrived in Thailand to attend the funeral of the club's owner and mentor at Wat Thepsirin in Bangkok.
His Majesty the King has provided funeral water and bestowed an octagonal funerary urn for the royally-sponred funeral rite.  Several prominent business, political, sports and entertainment figures and celebrities attended the first day the week-long rites ceremony yesterday (Saturday).
The Leicester City players attended services today and will attend again tomorrow (Monday) after beating Cardiff 1-0 in the first game since his death.
Before the match they wore T-shirts featuring a picture of Vichai while fans held banners expressing their condolences.  They stood for a minute's silence along with Leicester City staff and fans ahead of the kick-off.