'Big Joke' is the 'real deal' according to Thai Rath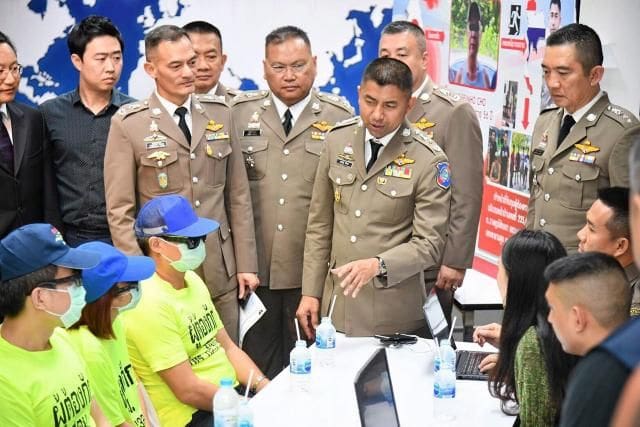 PHOTOS: Thai Rath
Thai Rath have published a feature on the closest person Thailand has to Batman (aka Maj-Gen Surachate Hakparn) or "Big Joke" as he's affectionately know to the Thai media. He's taken the role of Thailand's poster-boy crime fighter.
He's also recently been promoted to the top job at Thai Immigration.
The article says that Big Joke is the 'real deal' and his appointment will mean greater security for the country and better services to the wider public. They say that will include tourists and expatriates in Thailand.
Two weeks ago Maj-Gen Surachate Hakparn replaced the former Immigration Chief, Suthipong Wongpin, who took a sidewards step to become the head of the metropolitan police in Bangkok, a year before his retirement.
Surachate attracted the attention of the Thai government while working as deputy commander of the Thai Tourist Police.
His "One World One Team" vision emphasises teamwork and cooperation, not just within Thailand but internationally, according to the Thai Rath article.
Many have criticised "Big Joke" for being nothing more than a poster boy and 'lackey' of the elite but the Thai media is say this is 'shallow thinking'. Surachate's supporters point to his 'modern methods' in crime solving and dedication to stop corruption (which we note also appear to involve a lot of photos and media conferences parading the baddies in public).
"He is seen as new style of policeman the like of which Thailand has rarely if ever seen before", reports Thai Rath.
Many illegal foreigners posing as tourists have already been rounded up, sent home and black-listed creating a fear of further crackdowns. But Surachate says he's determined to root out illegals and criminals and protect the multi-billion dollar tourism industry.
"Ultimately bona fide tourists and expats will reap the benefit through greater security and improved service from immigration".
Deputy PM Prawit Wongsuwan its also calling for heightened security with an 'international focus'.
Surachate believes in giving greater satisfaction to foreigners in Thailand as well as committing to coordination within Thai police departments and foreign agencies.
Critics say that many of those arrested are relatively small fry and that "No Tip" signs that have gone up at immigration entry points are merely paying lip service to the issue. But Thai Rath seem convinced that 'Big Joke' is the real deal and will make a true difference.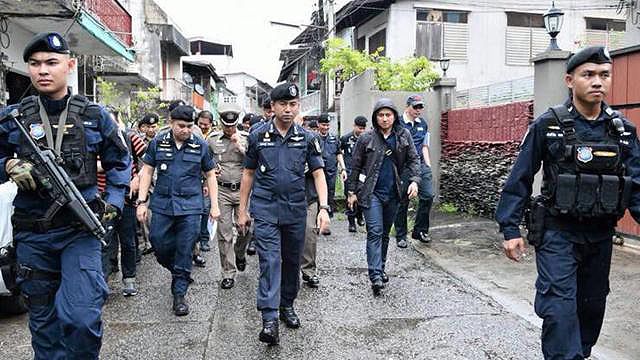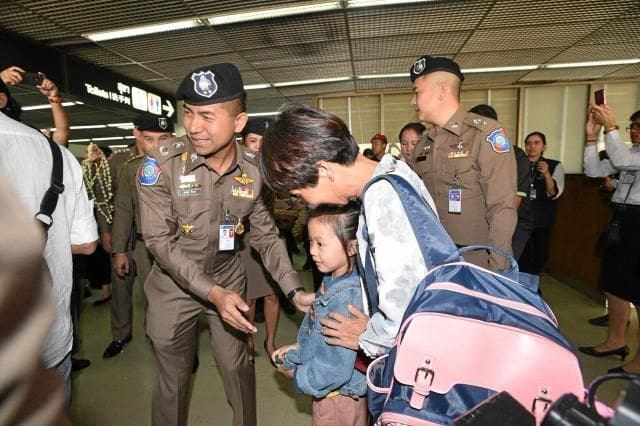 SOURCE: Thai Rath
Keep in contact with The Thaiger by following our
Facebook page
.
First female doctor in Thailand celebrated by Google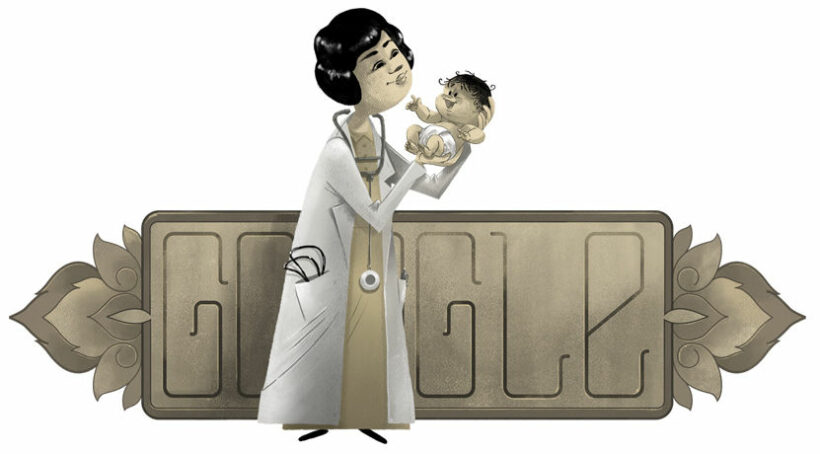 If you do any search on Google today you'll see a graphic of a doctor holding a baby. The image is of Thailand's first female doctor, Margaret Lin Xavier, and today marks her 122nd birthday.
Xavier, whose Thai name is Lin Srivisarnvaja, was an expert in obstetrics and gynaecology. She opened a private clinic with her sister who was a pharmacist. Many times she would treat women for free who couldn't afford care as well as sex workers, according to a Khaosod English story.
She was born in Bangkok and her father worked in foreign affairs for the government. She studied at schools in Penang and London, obtaining a medical degree from the London School of Medicine for Women. She then moving back to Thailand in 1924 when she was 26 years old and started working as an obstetrician at the Thai Red Cross, Chulalongkorn Hospital. She was the first Thai woman to earn a medical degree and practice in the country.
She only practiced medicine for 8 years. She was only 34 years old when she died in 1932 due to encephalitis and influenza. But her work opened doors in the medical field for Thai women. As of December, less than a century after Xavier started working, 45% of the 61,302 doctors in Thailand are women, according to the Medical Council of Thailand.
The Thaiger salutes this pioneer in Thai obstetrics and gynaecology, Margaret Lin Xavier.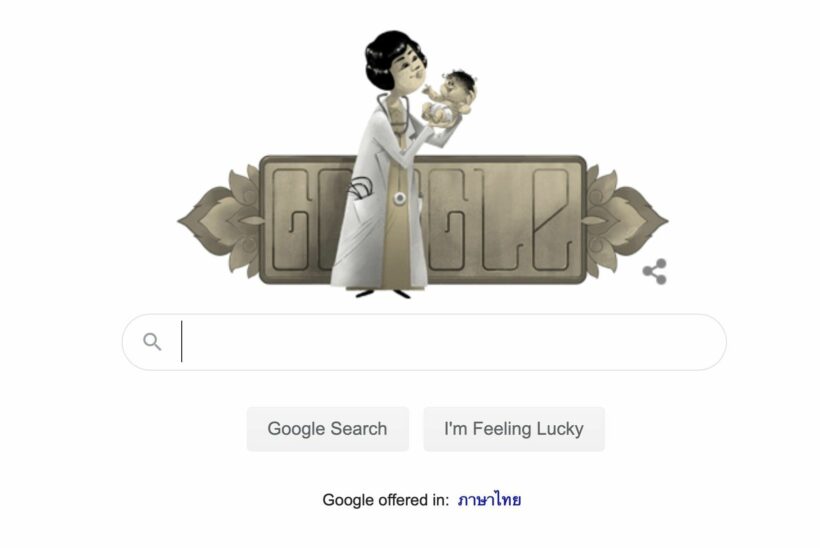 Keep in contact with The Thaiger by following our
Facebook page
.
Actor and singer Matthew "Deane" Chanthavanij, recovered from Covid-19, donates plasma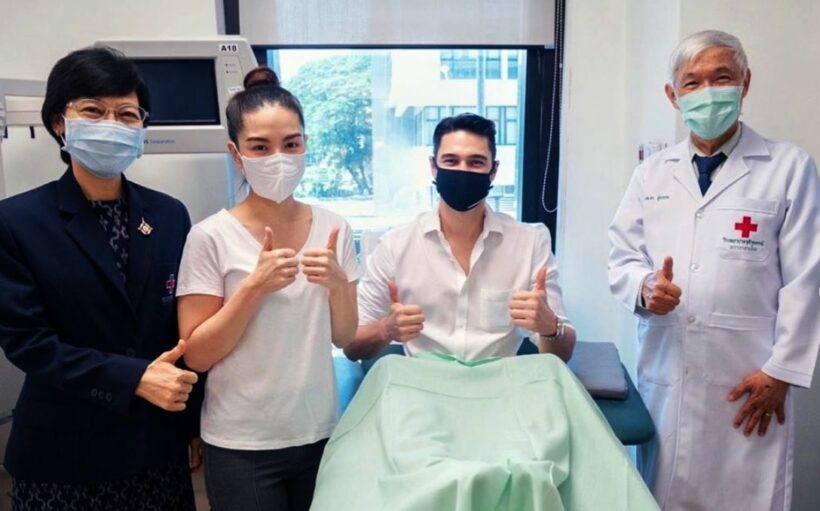 Actor, singer and Muay Thai aficionado Matthew "Deane" Chanthavanij, who fell ill with Covid-19 in March and has now fully recovered, has donated blood plasma to help other patients. Deane appeared in a Facebook post by Dr Yong Poovorawan, a virologist at Bangkok's Chulalongkorn University yesterday.
"Today we have a hero come in to donate plasma for Covid-19 patients."
Australian-born Deane was accompanied by his wife, Sarunrat 'Lydia' Visutthithada.
Yong pointed out that blood plasma from recovered patients will have immunity, in the form of antibodies, against the virus and can be used in treating other Covid-19 patients.
"Plasma from recovered patients can be stored for one year. A recovered patient can donate up to six times before the antibody gradually reduces after 6 months since the symptoms appeared."
Deane informed the public over social media on March 13 that he was infected with the Covid-19 virus. It was later confirmed that he was one of over 100 cluster cases who attended a boxing event that he hosted at Lumphini Boxing Stadium on March 6. His wife was also infected but the couple are now fully recovered and healthy.
SOURCE:Nation Thailand
Keep in contact with The Thaiger by following our
Facebook page
.
Vale Ken Chung, Koh Samui hotelier and former Honorary Consul dies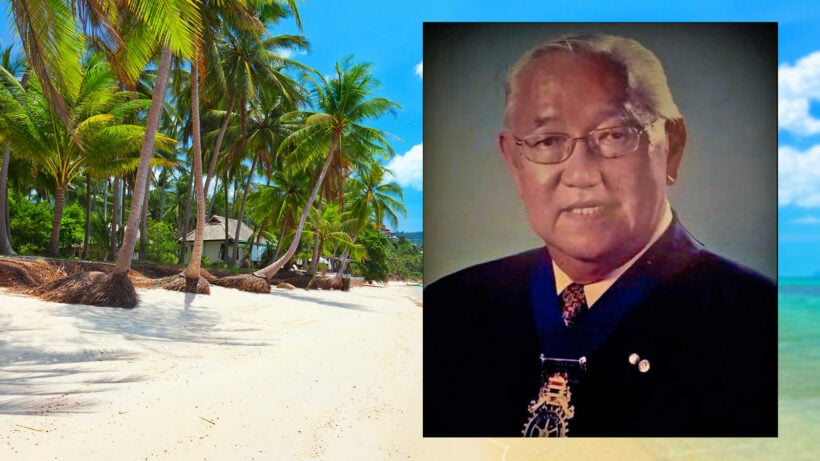 RIP Ken Chung, a founder member of Skål International Koh Samui, and a former Charter President for the Rotary Club of Samui after having been involved with Rotary in Australia for many years prior. In 2003 Ken was appointed as the Honorary Consul of the Australian Embassy, a position he held with pride for more than 12 years.
A kind friend and gentleman and well respected by so many on the island. He was a resident of Koh Samui for over 29 years.
Ken opened one of the first Italian restaurants (La Casa in Lamai) and later he was the General Manager at the Weekender Resort. Ken was an active committee member of THA in the region.
Ken passed peacefully in his sleep on May 8. He will be sadly missed by all that knew him.
Andrew J Wood
VP Skål International Thailand
Keep in contact with The Thaiger by following our
Facebook page
.