982 lèse majesté social media posts cited in police complaint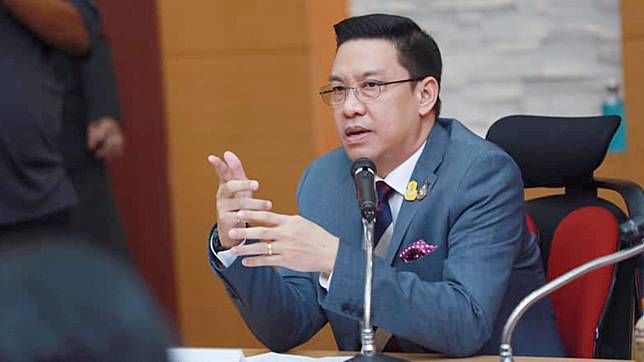 Nearly 1,000 so called lèse majesté posts on social media have been cited in a police complaint for allegedly violating Thailand's Computer Crime Act, some allegedly criticising and insulting the Thai Monarchy. The complaints were filed by Digital Economy and Society Minister Buddhipongse Punnakanta.
The police report says the social media posts were shared during the pro-democracy protest over the weekend. Altogether, 982 social media posts allegedly violate Thailand's Computer Crime Act. The ministry has also applied for a warrant to block content on Facebook, YouTube and Twitter at violate the act.
In Thailand, lèse majesté (insulting the monarch) is criminalised by Section 112 of the Thai Criminal Code… Since 2018, there have been no known new (lèse majesté) cases, but the authorities have invoked other laws, such as the Computer Crimes Act and sedition laws, to deal with perceived damages and insults to the monarchy. – Wikipedia
The complaints and subsequent legal threats, are a rear-guard action by a government and officialdom rattled by the number of protesters and by the extent of their demands, touching on the culturally taboo topic of Thailand's revered monarchy. Another protest is on today at the front of the Thai parliament in Bangkok.
Out of the 982 posts, 661 were on Facebook, 289 were on YouTube, 69 were on Twitter and 5 were on other websites. Buddhipongse says 2 Facebook posts and 3 Instagram posts violate an Article 14 in the Computer Crime Act which regards posts that many cause damage to the country's national security or cause a public panic. Those who violate Article 14 face up to 5 years in prison and an up to 100,000 baht.
Social media platforms could also face charges for violating the act's Article 27 for failing to comply with orders from the court to take down the posts. They could face a fine up to 200,000 baht and a daily fine of 5,000 until the posts are taken down.
Other posts allegedly violate the act's Article 20 which prohibits the spread of information online that might have an impact on national security, or that might be contradictory to the peace. The Nation Thailand says each post that violates Article 20 could face a 200,000 baht fine.
Click HERE to read an unofficial English translation of the Computer Crime Act.
SOURCE: Nation Thailand
Catch up with the latest daily "Thailand News Today" here on The Thaiger.
Want more from the Thaiger family?
📱 Download our app on Android or iOS for instant updates on your mobile
📧 Subscribe to our daily email newsletter
👍 Like/Follow us on Facebook
🔔 Subscribe to or Join our YouTube channel for daily video updates
American arrested for alleged murder in Chiang Mai has past record of abuse in Colorado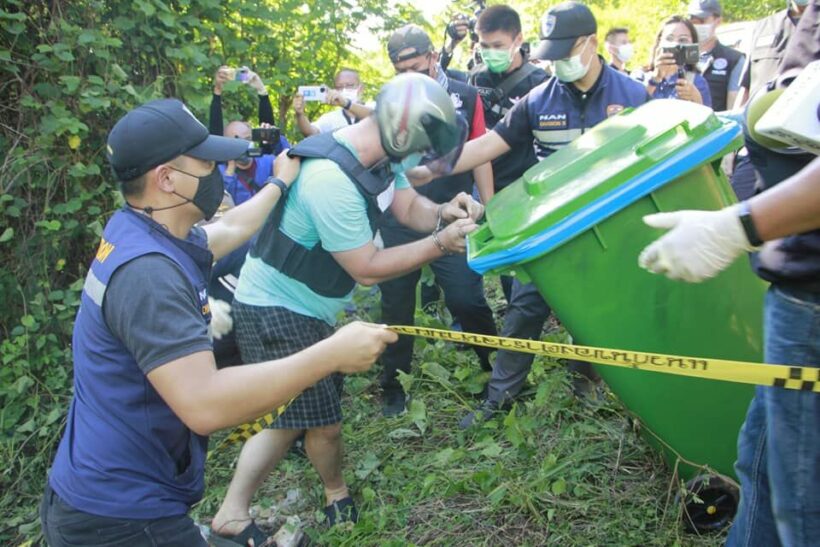 The American man who was recently arrested for allegedly murdering his pregnant Thai wife in Chiang Mai had been sentenced to 2 years of probation back in 2019 on assault charges after his gun went off while he was threatening a woman in Colorado. A report from the Associated Press says it appears to be the same woman.
Jason Matthew Balzer, 32, had initially faced attempted murder charges for assaulting a woman in Longmont, Colorado, but those charges were dropped. A Boulder District Attorney's Office spokesperson told a local reporter in a previous report that "in every case, we need witnesses to testify at a trial. Unfortunately, due to issues with the victim's availability, the higher charge had to be dismissed."
The victim had called the police saying Jason had asked to have sex and then assaulted her when she said "no," according to the arrest report. She told police he hit her face and slammed her head onto the bed's headboard several times before taking out a revolver and threatening to kill her, the report says. The woman told police she pushed the gun and it went off near her head.
Balzer pled guilty to third-degree assault in December 2019 and was sentenced to 2 years of probation. In December 2020, Jason was arrested in Colorado after police allegedly found 73 guns in his van. Possession of firearms is a violation of probation. It's unclear when Jason travelled to Thailand.
Since the case in Colorado involved a victim of domestic violence, the name was redacted in public court records, but a spokesperson for the District Attorney's Office told AP reporters that the victim has the same name as the woman killed in Thailand. Based on photographs, the spokesperson says they appear to be the same person.
On Thursday, Jason was arrested in Chiang Mai. Reports say he confessed to stabbing and killing his wife, 32 year old Pitchaporn Kidchop, who was 3 months pregnant. Police say Jason sealed his wife's body in a garbage bin before taking it to the woods about 5 kilometres away. In Thailand, a murder charge carries a maximum penalty of death.
Local police posted photos of the crime reenactment on Facebook. In Thailand, it is common for suspects to admit to crimes and reenactment the crimes to law enforcement officers and the press.

SOURCE: Time Call | Associated Press
Want more from the Thaiger family?
📱 Download our app on Android or iOS for instant updates on your mobile
📧 Subscribe to our daily email newsletter
👍 Like/Follow us on Facebook
🔔 Subscribe to or Join our YouTube channel for daily video updates
Thai woman admits to stealing lottery tickets from blind ticket seller in Bangkok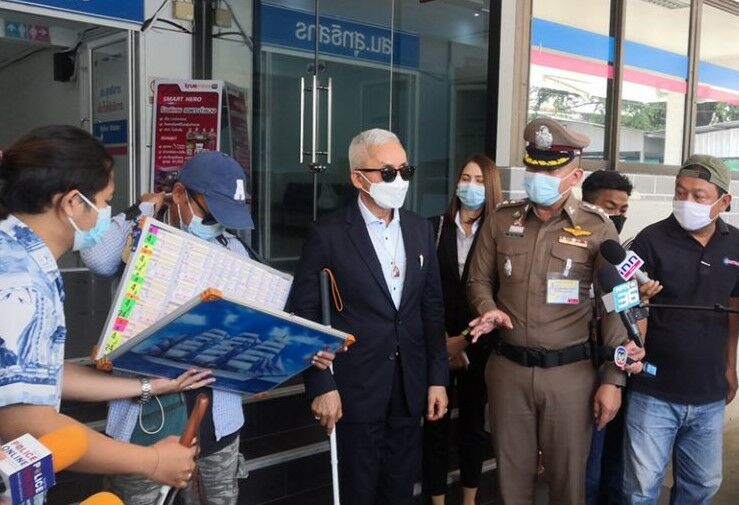 A 57 year old Thai woman is admitting to stealing lottery tickets from a blind seller in Bangkok. The woman, Sumali Muangpluem, is now under arrest for allegedly stealing from the disabled seller in the underground Sutthisan Station train between November 25-27 of last year. Sutthisan police say they collected evidence of the same type of theft in many districts, leading them to issue an arrest warrant for Sumali.
Police say their investigations revealed that the suspect would approach blind lottery ticket sellers while holding several tickets in her left hand. She would then use the right hand to pretend she was choosing a ticket and pull all of the tickets off at once so that the lottery seller would only hear one ticket being pulled. She would then hand some tickets to the seller while she hid the rest so onlookers wouldn't notice. She would then put the tickets in her bag while talking to the seller at the same time to keep her from noticing.
They say the suspect would then tell the seller she would be back to get the tickets and would leave money for the seller in the form of a deposit. One seller said he was keeping in regular touch with police as the same woman kept stealing lottery tickets from other blind sellers. He says he is afraid the suspect may hurt him because he filed a police report against her.
Police say Sumali has stolen about 450 tickets, valued at over 45,000 baht. They say she has stolen tickets at Victory Monument, Payathai, and Bang Na train stations in Bangkok.
SOURCE: Thai Residents
Want more from the Thaiger family?
📱 Download our app on Android or iOS for instant updates on your mobile
📧 Subscribe to our daily email newsletter
👍 Like/Follow us on Facebook
🔔 Subscribe to or Join our YouTube channel for daily video updates
American man arrested in Chiang Mai for allegedly killing pregnant Thai wife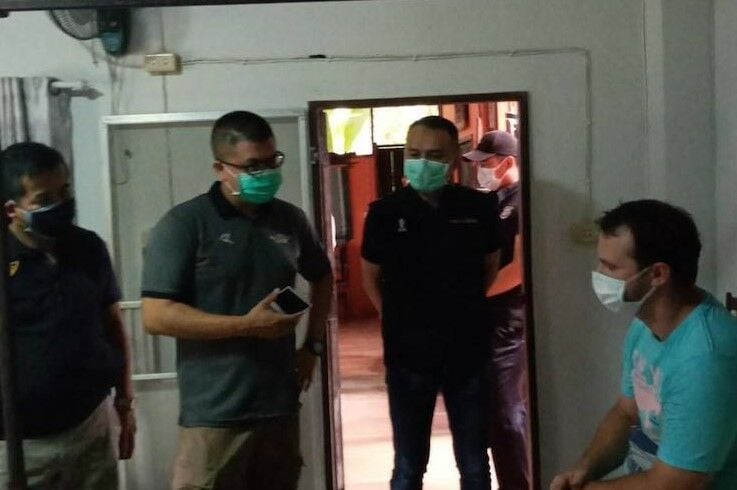 An American man has been arrested for allegedly murdering his pregnant, Thai wife and hiding her body in a rubbish bin. Police say 32 year old Jason Matthew Balzer then dumped his deceased wife's body in a field in northern Thailand. 32 year old Pitchaporn Kidchob's mother became concerned for her daughter's welfare after seeing Balzer flee their home on a motorbike. She then went inside the home to check on her daughter and found multiple bloodstains throughout the house.
After her mother notified police, they checked CCTV cameras and saw Balzer fleeing the area. They gathered a team of officers and sniffer dogs to go out looking for Pitchaporn's body in a field about 15 kilometres from their house. There, they found her body stuffed inside a garbage bag. A report by Siam Rath says police arrested Balzer yesterday afternoon in the Hang Dong district of Chiang Mai, who then confessed to killing his wife and dumping her body.
Balzer moved to Thailand in 2019 after being previously charged in the state of Colorado in America for attempted murder at the age of 30. A report from TimesCall.com included details from the incident:
"The woman said she was sleeping in her bedroom when Balzer came in and wanted to have sex. The woman said she was tired, and Balzer became angry and took her phone.
She said Balzer then grabbed her arms and squeezed then and then hit her in the face and slammed her head into the bed's headboard five times, according to the affidavit.
She told police Balzer then grabbed a revolver out of a desk drawer in the room and pointed it at her head saying, "I will kill you." The woman was able to push the gun to the side, at which point it went off next to her head. She was able to get the gun away from Balzer and threw it under the bed.
The woman said that while Balzer tried to begin covering up the bullet hole in the wall, she fled to a neighbor's house.
When police responded to the apartment, they found a fresh drywall patch in the ceiling and bullet damage to the kitchen floor, kitchen ceiling, bedroom floor and mattress. An officer also found the revolver under the bed."
Balzer was arrested on suspicion of attempted, second-degree murder, felony menacing, second-degree assault, third-degree assault, criminal mischief, obstruction of telephone use, tampering with physical evidence, criminal tampering, domestic violence, and aiming a firearm at a person.
It is not known what type of visa Balzer obtained to enter Thailand. Police say he is in custody and is waiting to be transferred back to Nan province after fleeing to Chiang Mai.
SOURCE: Thai Visa
Want more from the Thaiger family?
📱 Download our app on Android or iOS for instant updates on your mobile
📧 Subscribe to our daily email newsletter
👍 Like/Follow us on Facebook
🔔 Subscribe to or Join our YouTube channel for daily video updates