Miss Grand Thailand 2018 heading to Phuket to raise charity funds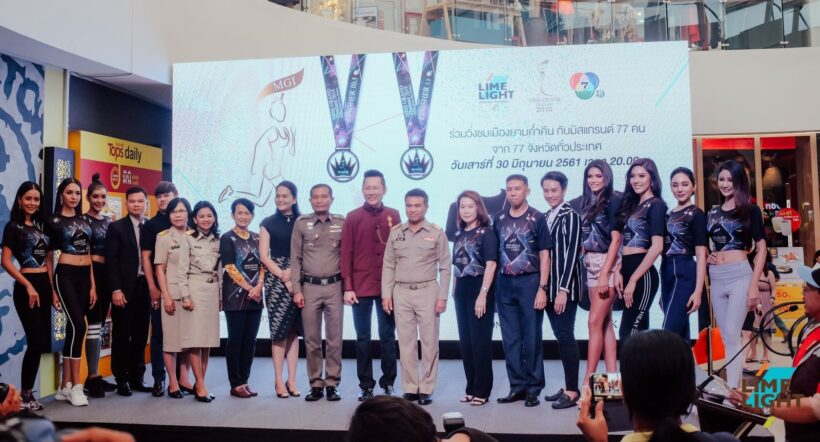 Miss Grand Thailand contest is heading to Phuket at the end of next month. This year's charity event will be working with local Phuket students and buying new bike helmets to promote bike safety for the island's young riders.
Miss Grand Thailand contestants from 77 provinces around the nation will be in Phuket for charity activities from June 30 – July 9.
A press conference was held this week at Limelight Avenue in Phuket Town hosted by Governor Norraphat Plodthong to announce Phuket's involvement with the competition and the launch of the Miss Grand Thailand 2018 Charity Night Run by Limelight.
More info about the charity and the events HERE.

It is expected there will be about 2,000 runners to join the Miss Grand Thailand 2018 Charity Night Run by Limelight which should raise funds for up to 3,000 helmets for student road safety projects in Phuket. Contestants will be getting involved in this year's Night Run event as well (we can't confirm if they'll be running in high heels.)
There will also be a swim suit competition being held at SIS Kata on July 5 to raise further funds.


Miss Grand Thailand 2018 Charity Night Run Phuket by Limelight will be held on June 30 from 8pm onward. The run will start from Limelight Avenue around Phuket Town – a Fun Run of 3.5 kilometre and a Mini Marathon of 10.5 kilometres. Runners can start to register from today (May 25).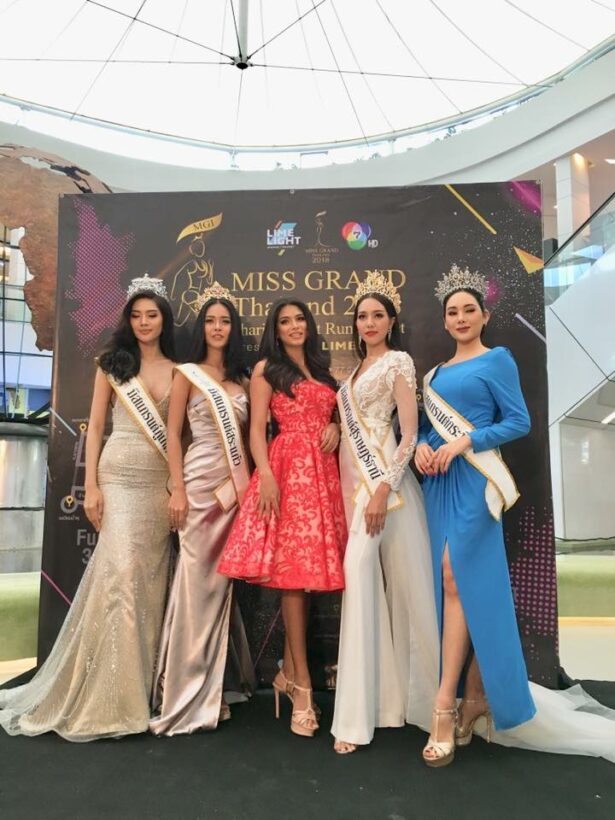 Keep in contact with The Thaiger by following our
Facebook page
.
Never miss out on future posts by
following The Thaiger
.
Majority in survey say now is the time to share ideas to solve conflicts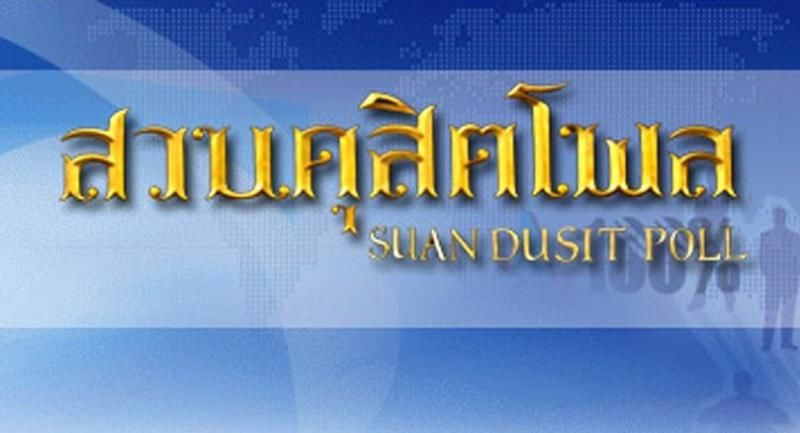 A majority of those surveyed in a recent Suan Dusit Rajabhat University poll say now is the time to work together to solve the conflicts that are plaguing the country. The poll, known as the Suan Dusit Poll, was conducted online from September 23-25, asked for opinions on the long-standing conflicts in Thailand.
1,263 online netizens responded with a large majority-almost 92% saying now is the time for all who are concerned to come together to brainstorm ideas on how to resolve the conflicts. The rest of the respondents, around 8%, said other things. Each respondent was given more than one allowed answer when asked for suggestions of how to fix the issues with almost 89% saying the government should be open to all opinions. Almost 88% said there should not be any violence, 82% said no double-standards, 74% said forums should be held nationwide to allow opinions, and 69% wanted the parties involved in the conflicts to take a step backward.
However, the question of who should lead the country in resolving these issues was split closely between pollsters wanting core members and representatives of different groups, the prime minister, and the people. Only around 13% pointed towards the government sector as taking the lead and lastly, around 9% pointing to the students and youth.
A majority of respondents, about 75%, agree that the brainstorming would be successful with almost 25% saying it would be unlikely to be successful. Such a poll comes after major anti-government student protests at Bangkok's Thammasat University have rocked the nation, with some saying, for the first time, the rallies have thwarted the Lese Majeste laws in place that have historically put a muzzle on free speech and criticisms of the monarchy and King. Such protests have led to the arrestsof those leading the movement especially after a plaque was placedat the Grand Palace declaring that "Thailand belongs to the people."
SOURCE: Bangkok Post
Keep in contact with The Thaiger by following our
Facebook page
.
Never miss out on future posts by
following The Thaiger
.
Special Tourist Visa to visit Thailand approved Monday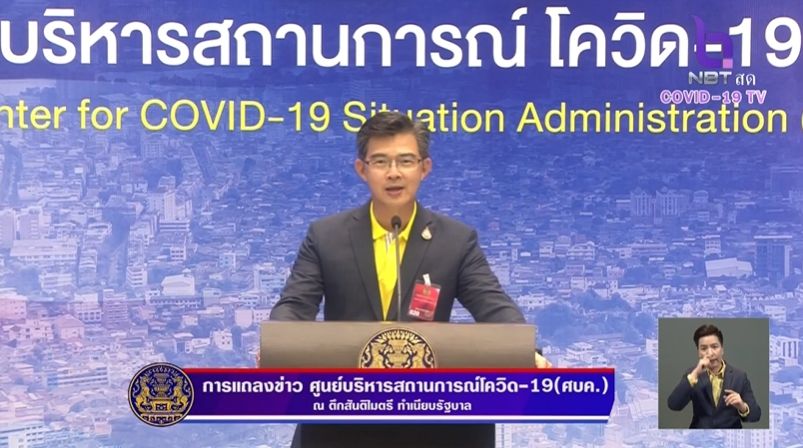 The much-debated Special Tourist Visa is set to be approved tomorrow during a meeting chaired by PM Prayut with the Centre for Covid-19 Situation Administration. The approval comes as government spokeswoman Traisuree Taisaranakul says the country expects around 1,200 tourists per month to come in on the new category of visa after the country reopens, but the visa is not without restrictions.
Each traveller has to take a Covid-19 test 72 hours prior to departing on a charter or private flight to Thailand, which must gain approval from the Ministry of Foreign Affairs or CCSA before flying to Thailand. The charter flights have their own list of restrictions and will not be allowed to sell anything on board, and have been told to adhere to the strict guidelines from the CCSA
Tourists will also have to sign a letter agreeing to the government's Covid measures which include a mandatory 14 day quarnntine in an approved accommodation and carry proof of Covid health insurance covering $US 100,000 or 3 million baht. After arriving, the travellers must submit to another Covid test and download an app to monitor their health.
So far, Phuket airport has reportedly finished installing Covid labsto prepare for the incoming tourists, with more airports expected to follow. In one year, Traisuree says the number of travellers arriving on the special visa is expected to reach 14,400 people, generating about 12.4 billion baht in revenue.
SOURCE: The Phuket News
Keep in contact with The Thaiger by following our
Facebook page
.
Never miss out on future posts by
following The Thaiger
.
Police arrest 13 illegal Cambodian migrants in Sa Kaeo border province
According to police, the vehicle's Thai driver said he would send the migrants to Nonthaburi, Bangkok and Nakhon Nayok amongst other provinces.The migrants reportedly told police they paid 3,000 baht for an alleged human trafficker to transport them into Thailand. Officials say they sent the arrested migrants to the Ta Phraya police station to be prosecuted, but there was no word on whether the Thai driver would be charged as well.
Such a crackdown on illegal migrant arrests have come after Thailand has been trying to seal its bordersto prevent the spread of Covid after neighbouring countries, such as Myanmar, have seen a recent spike in cases. Just over 2 weeks ago, Thai authorities arrested 23 Cambodian migrants after they were found in a forest after allegedly crossing the border.
SOURCE:Pattaya Mail
Keep in contact with The Thaiger by following our
Facebook page
.
Never miss out on future posts by
following The Thaiger
.